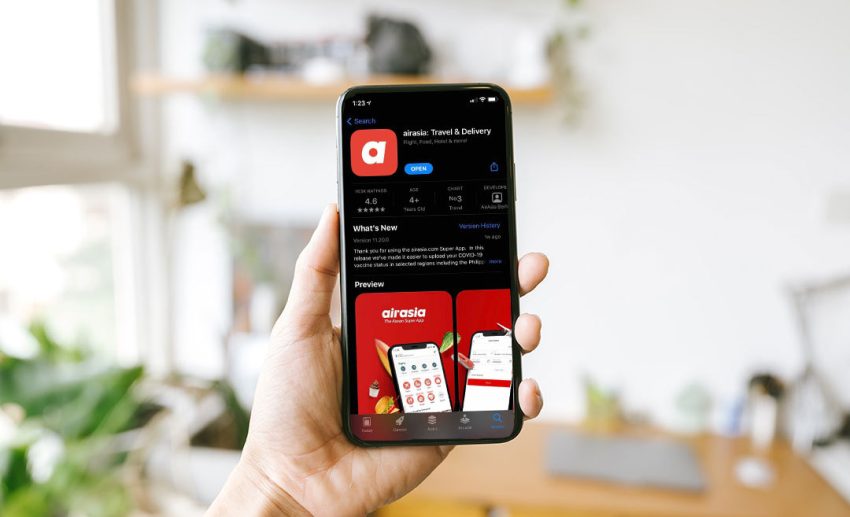 Subscribe to our new

Telegram

channel for the latest updates.



As they look beyond the pandemic, airlines need to grapple with realities and devise strategies to adapt. With borders around the region and globally gradually reopening, air travellers now have even more reason to rejoice as the AirAsia Super App continues to extend its flight and hotel services by collaborating with more than 700 international airline companies flying to over 3,000 destinations and advertising thousands of hotels across the world.
Chief Executive Officer of AirAsia Super App, Amanda Woo, said some of its newest airline partners include Air Canada, Air France, Air Mauritius, Bamboo Airways, Ethiopian Airlines, flydubai, Go First, KLM, Mahan Air, Qatar Airways, Turkish Airlines, Philippine Airlines, and US-Bangla Airlines.
AirAsia Super App customers may now book excellent value travel deals to numerous destinations outside of AirAsia's network, including Europe, Oceania, Africa, the Middle East, and the Americas, thanks to these expanding cooperation, according to Woo.
Hotel partnerships have also grown, with over 300,000 hotels now available on the super app. Moreover, the app is well-positioned to provide the best value to clients by unlocking a more diverse travel offering thanks to its complete array of travel and lifestyle items.
The demand for airline and hotel tickets increased dramatically once the government abolished travel restrictions for both domestic and international flights. It is going to be a really promising year ahead with a V-shaped rebound trend, and we predict a robust recovery in the next months, especially for domestic travel.
Meanwhile, Rajiv Kumar, the app's head of flights, said clients will be able to use the app's virtual interlining technology to combine huge aircraft inventory and offer routes with appealing discounted pricing.
Super promos for a super app
AirAsia Super App is offering a three-day special promotion for flights from Kuala Lumpur to London, Istanbul, Helsinki, Abu Dhabi, Phuket, and Bangkok, as well as flights from Bangkok to London, Los Angeles, Shanghai, Munich, Phuket, and Chiang Mai, to celebrate its partnership with new airline partners.
Those in the Philippines can take advantage of the same price and fly from Manila to Amsterdam, Los Angeles, Dubai, Maldives, Cebu, and Bangkok while those in Jakarta, Indonesia, can fly to Istanbul, Doha, Abu Dhabi, New York City, Bali, and Surabaya.
Flights are available for booking from 29 to 31 October for travel from 8 November, 2021 until 29 October, 2022. For Thailand, the travel period is from 3 January, 2022 until 29 October, 2022.
Stay up-to-date with the latest announcements from AirAsia:
48263, 48228, 48526
Follow Zafigo on Instagram, Facebook, and Twitter. Sign up for our bi-weekly newsletter and get your dose of travel tales, tips, updates, and inspiration to fuel your next adventure!