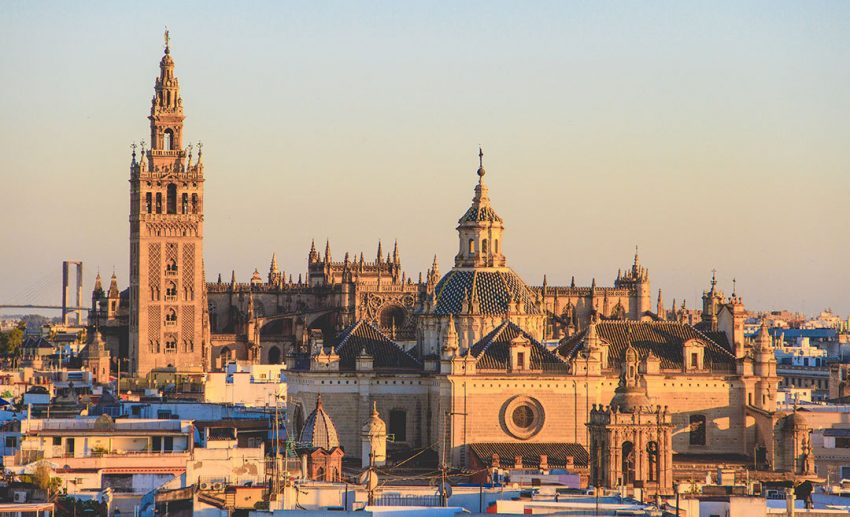 Subscribe to our new

Telegram

channel for the latest updates.



Since the Malaysian government finally decided to ease restrictions and allow citizens to travel abroad, it's now easier to hop on a plane and get your fix of travelling.
Prime Minister Ismail Sabri Yaakob announced on Sunday, October 10th, that the MyTravelPass programme will no longer be enforced, and Malaysians have been able to travel abroad for tourism since 11 October.
But, there are some rules.
All individuals arriving from overseas will, however, be subjected to pre-departure and arrival polymerase chain reaction (PCR) tests before re-entering Malaysia, as well as a 14-day quarantine period.
So, if you're willing to brave two weeks of quarantine (at home) after you return to Malaysia, here are 20 countries where you don't have to go through quarantine upon arrival if you've been fully vaccinated against COVID-19. Pack your bags: A (somewhat) stress-free vacation awaits!
1. United Kingdom
The UK is opening its borders to visitors without needing them to pass through quarantine, but they must fly into one of the eight permitted airports.
Before you travel there, you must book and pay for a COVID-19 test which can cost anything between GBP1.25 (RM7.12) to GBP399 (RM2,272.25). The test must be taken within two days of your arrival in England and you must also complete a passenger locator form 48 hours prior to your arrival.
The European Union, on the other hand, does not recognise all vaccines, including Sinovac, and is now revisiting this decision. Check here to find which vaccines the EU accepts.
For more information, check out the guidelines issued by the United Kingdom Department for Transport here.
2. Maldives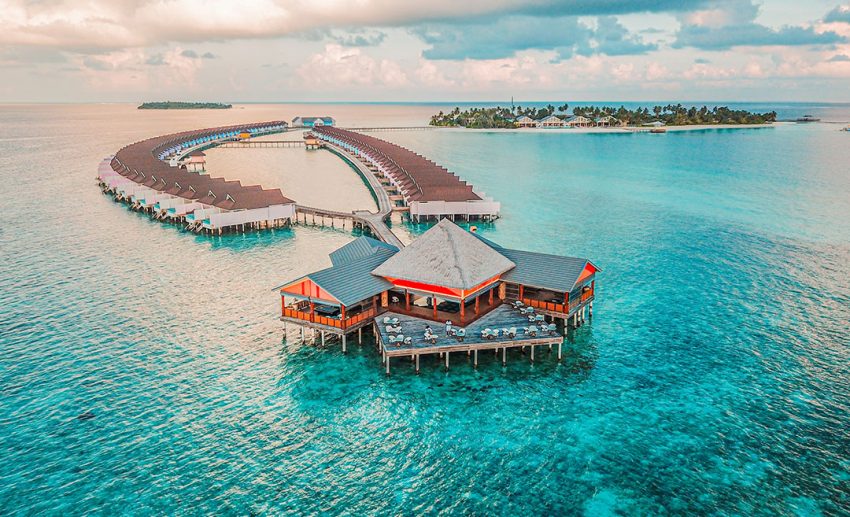 All travellers to the Maldives must produce proof of a negative PCR test performed within 96 hours before departure in order to go to the Maldives. The certificate must include the laboratory's name and address, as well as the date the sample was taken.
The results must be attached to the Traveler Health Declaration form, which must be filed online at least 24 hours before departure. Visitors are encouraged to download and use the TraceEkee national contact tracing app during their trip.
Maldives is recognised as one of the top recreational diving locations in the world, with white sand beaches and crystal clear water. The Maldives also has over 60 local dive sites spread across the islands. Here are six places in the Maldives you simply must visit.
Visitors from Malaysia are not required to quarantine after entering the Maldives.
3. United States
For a Malaysian passport holder to enter the US, they will need a visa. But other than that, only a negative COVID-19 swab test and a direct flight from your native country or transit through recognised countries are required.
Visitors from Malaysia are not required to quarantine after entering the US. However, travellers should check quarantine requirements for the specific states they are going to as some states may still have mandatory quarantine for incoming international travellers.
4. Spain
Travellers from Malaysia who are fully vaccinated are not required to have a negative COVID-19 test result for entry to Spain as long as they produce genuine proof of immunisation.
Meanwhile, children under the age of 12 are free from the requirement of a vaccination certificate.
It will be mandatory to present a Health Control Form upon arrival at the airport. The form must be completed within 48 hours before your flight and once the form is submitted, you will receive an email with a QR code that will allow you to access the airport of destination.
For more information, check out the guidelines issued by the Spanish Ministry of Health here.
5. Finland
Visitors from Malaysia are not required to quarantine after entering Finland. A 14-day period of self-isolation is recommended for travellers arriving in Finland from high-incidence countries, and fully vaccinated travellers and those who recovered from Covid-19 are exempted by presenting their approved vaccination and recovery certificates.
6. Honduras
Fully vaccinated Malaysians who have not travelled to South Africa in the previous 21 days are allowed to visit Honduras without having to test for COVID-19. Visitors from Malaysia are also not required to quarantine when entering Honduras.
Those who have symptoms, or have come into contact with a confirmed case of COVID-19, on the other hand, may be compelled to quarantine for 14 days upon arrival.
Visit the National Immigration Institute of Honduras' online portal for more information.
7. France
You can enter France with no limitations if you are completely vaccinated against COVID-19. Meanwhile, if you're travelling with children above the age of 12, you must present the child's COVID-19 test result, which must be negative.
Proof of vaccination and a written declaration stating that you have no signs of COVID-19 infection and have not come into contact with a confirmed case of COVID-19 in the 14 days leading up to your journey are required papers to enter France.
You must also download and activate the TousAntiCovid programme while in France.
For more information, check out the guidelines issued by the French Ministry for Europe and Foreign Affairs here.
8. United Arab Emirates (UAE)
Citizens of all countries are welcome to visit the UAE for tourism if they are fully vaccinated with one of the World Health Organization-approved COVID-19 vaccines (WHO).
Travellers must, however, undergo a quick PCR test upon arrival at the airport.
Fully vaccinated travellers are normally not required to quarantine themselves, although they may be asked to do a second or third PCR test after a specified period of time, depending on which nation they are from and whether they are travelling to Abu Dhabi.
For more information, check out the travel advisory issued by the UAE government here.
9. Mexico
Mexico welcomes visitors and does not require a negative PCR test or quarantine upon arrival. This includes Malaysians. However, a completed Health Declaration form should be presented upon arrival.
Individuals who are connecting to Mexico via another country should examine the testing criteria of the country they are transiting through.
Visit the Mexico Travel Advisory here for more information.
10. Switzerland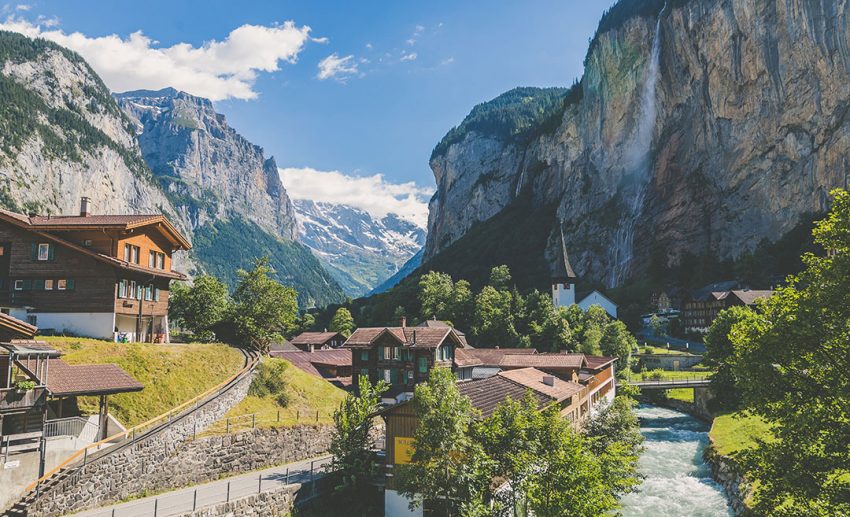 Everyone entering Switzerland is required to fill out an entry form on a computer or smartphone before they travel. After you've completed the form, you'll receive an email with a QR code as confirmation.
Those who have been fully vaccinated will not be required to submit COVID-19 test results that are negative or to undergo quarantine. Children under the age of 16 are likewise exempt from having to show documentation of a negative COVID-19 test when entering Switzerland.
To enter restaurants, pubs, clubs, and discos, a COVID-19 immunisation certificate will be required. Museums, zoos, and indoor pools are examples of attractions that fall under this category.
Visit the Swiss Federal Office of Public Health's website for further information.
11. Andorra
Tourists visiting Andorra must show that they are completely vaccinated or have tested negative for COVID-19 ahead of their arrival. It's also worth noting that before visiting the nation, travellers should purchase private travel insurance that includes COVID-19 coverage.
In public venues and on city roadways, wearing a mask is not required if persons are able to practise physical distancing with a 1.5m distance between them. Meanwhile, wearing a mask is required in enclosed public spaces such as pubs, restaurants, stores, and cultural institutions.
Visit the Visit Andorra online portal for additional information.
12. Qatar
No quarantine necessary for tourists, but those who have received the Sinopharm, Sinovac, and Sputnik vaccines must be tested for antibodies before arriving in Qatar.
Travellers also need to download the App, Ehteraz.
13. Germany
Unvaccinated visitors from Malaysia will not be allowed to enter Germany while fully vaccinated visitors from Malaysia can enter Germany without restrictions.
All travellers aged 12 or over who are permitted to enter Germany must present a negative test result or proof of vaccination or recovery. Entry is possible from EU member states, States associated with Schengen, and other countries from which entry is possible in light of the epidemiological situation assessment by the EU.
Please check with the BMI prior to your trip to find out what regulations apply specifically with regard to the country from which you plan to enter Germany.
14. Nepal
Fully vaccinated visitors with approved vaccination certificates do not need to quarantine. Travellers are required to have valid health insurance with COVID-19 coverage.
Travellers with emergency purposes, children under five years of age and their guardians, travellers above 75 years of age, differently-abled travellers, and travellers with a vaccination certificate are allowed to quarantine at home and must quarantine for 10 days as long as they have proper documentation.
All travellers must take a COVID-19 RT-PCR test on day seven and on day 11 of quarantine.
Travellers are required to complete a health declaration form before departure to Nepal. Once the form is completed the traveller will receive a barcode that must be saved or printed so it may be presented to immigration on arrival.
15. Portugal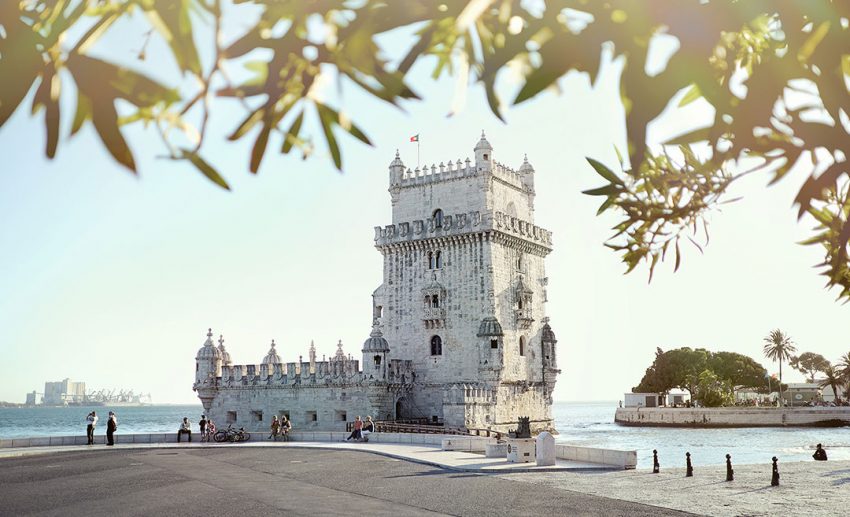 Visitors from Malaysia are not required to quarantine after entering Portugal while children 12 years old and below are exempted from the testing requirement.
Travellers holding a valid vaccination or recovery certificate arriving in Portugal from a third country will no longer be required to undergo pre-departure testing. In addition, they will also be exempt from the testing requirement upon their arrival as well as from self-isolation measures.
All travellers, except children under the age of 12, may be allowed to enter Portugal with an EU Covid Digital Certificate, vaccination certificate, or a recovery certificate. Acceptable vaccines include AstraZeneca, Moderna, Pfizer/BioNTech, and Johnson and Johnson.
Third-country national holders of residency permits or long-term resident visas issued by EU member states may transit Portugal to return to their country of residence.
All arrivals must complete a passenger locator form in advance.
16. Canada
Visitors from Malaysia who are fully vaccinated with approved vaccination certificates do not need to quarantine.
Canada opened its borders to fully vaccinated non-essential foreign travellers from across the globe on 7 September, allowing them to skip the 14-day quarantine requirement.
17. South Africa
Visitors from Malaysia are not required to quarantine after entering South Africa. However, travellers who display any COVID-19–related symptoms must be tested on arrival. In the event that the result of the COVID-19 test is positive, they will be required to quarantine for 10 days. The cost of testing and quarantine will be at the travellers' expense.
A health declaration form must be completed in 48 hours prior to arrival in South Africa.
18. Austria
Fully vaccinated visitors with approved vaccination certificates do not need to quarantine. For this, travellers will need to show either a negative COVID-19 test result, proof of recovery from COVID-19, or proof of vaccination.
In addition, travellers who have not been in Brazil, Chile, Costa Rica, or Suriname in the 10 days before arrival are allowed to enter Austria.
Travellers from Lesotho, Brazil, Eswatini, Malawi, Mozambique, Namibia, Uruguay, or Zimbabwe must register on the digital pre-travel clearance form (PTC) a maximum of 72 hours before arrival in Austria. They must also show their PTC form in digital or hard copy on arrival.
When going about, travellers are required to present a health pass to enter restaurants, hotels, and other public spaces. Sinovac/Sinopharm vaccine certificates are not valid for entering hotels, restaurants, and so on within Austria. This requirement does not apply to travellers under the age of 12, and in Vienna, travellers under the age of 6.
19. Costa Rica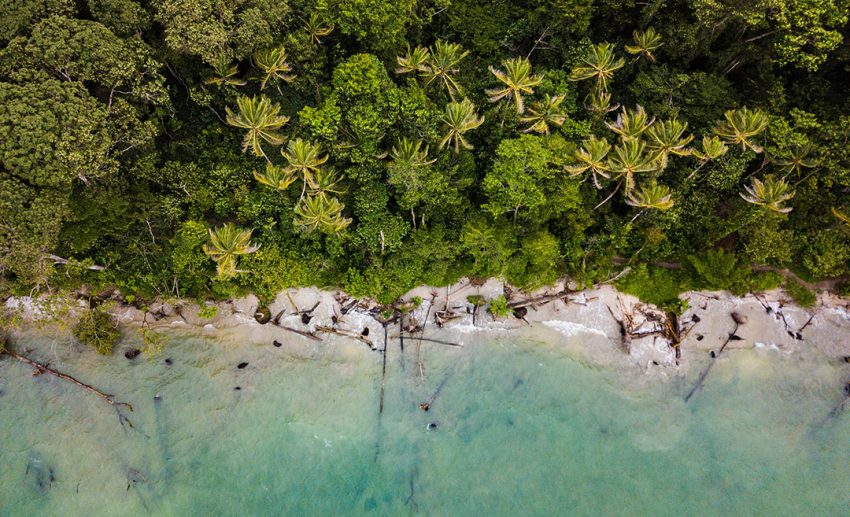 Visitors from Malaysia can enter Costa Rica without restrictions. They are not required to provide a negative PCR test result or undergo a quarantine.
All travellers, except tourists who are 0 to 18 years old and fully vaccinated individuals, should fill out the Health Pass 72 hours prior to their departure date.
Fully vaccinated individuals are recognised if they have been inoculated with Moderna, PfizerBioNTech, AstraZeneca, or Janssen. You must also wait 14 days after the end of the vaccination process before entry to the country. The vaccine certificate must be attached to the Health Pass.
More details regarding entry to Costa Rica can be found here.
20. Turkey
Visitors from Malaysia are not required to quarantine when entering Turkey. Travellers from Brazil, South Africa, Nepal, and Sri Lanka are prohibited from entering Turkey. therefore, if travellers are arriving from other countries but stayed in these said countries in the last 14 days, they are required to present a negative PCR test taken 72 hours prior to arrival and they must quarantine for 14 days.
---
For a full list of where Malaysians can and cannot go, visit this site. Just FYI, there are four countries fully open to us with 150 more that are open with restrictions. Happy browsing!
Disclaimer: Whichever country you wish to visit, please check the official guidelines from your destination country's official government website for the types of accepted and permitted COVID-19 vaccinations, requirements on proof of vaccination certificates, vaccination validity period, and persons and/or groups that may be exempt from vaccination restrictions. Please do your part to check travel rules and requirements of all countries as they are constantly changing.
Follow Zafigo on Instagram, Facebook, and Twitter. Sign up for our bi-weekly newsletter and get your dose of travel tales, tips, updates, and inspiration to fuel your next adventure!