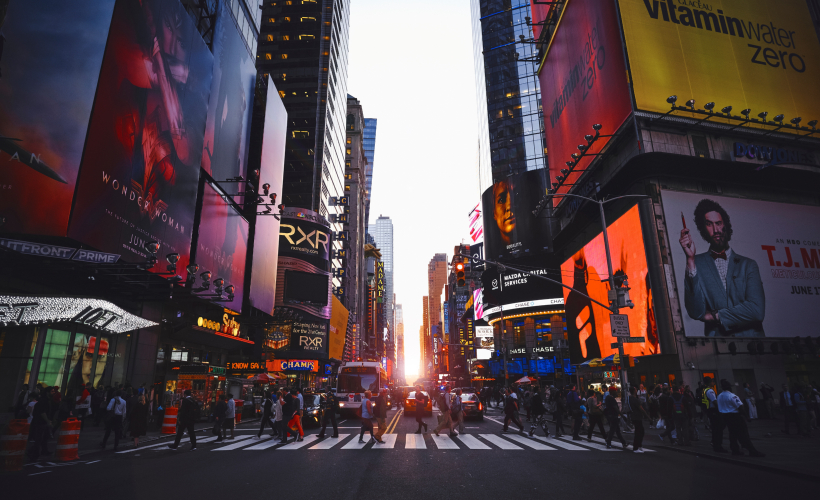 New York City (NYC) is famously known as 'The City that Never Sleeps', and if you try to partake in all the activities and going-ons it has to offer within a week or so, you're unlikely to sleep either. The opportunities here are endless, so if you're heading to NYC for a short stint, it's worth researching and coming up with a game plan. These tips will help you to make the most of your time in the Big Apple:
Travel wise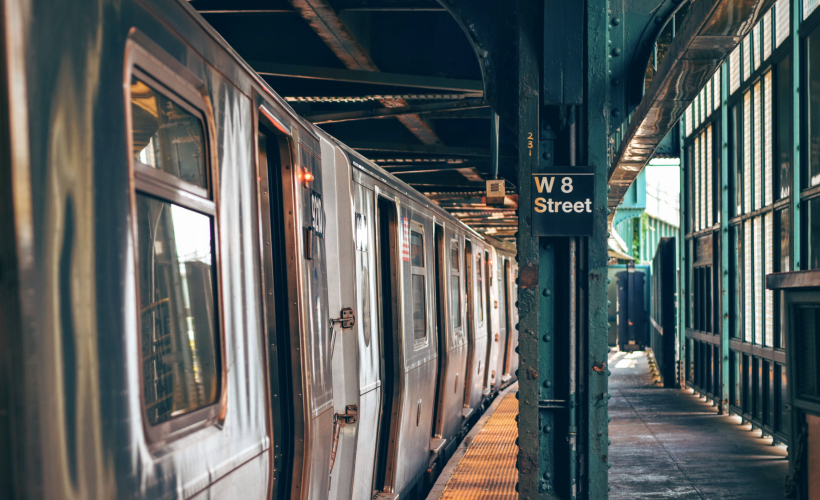 Tempting as it is to act like they do in the movies, avoid travelling by yellow taxi when getting around NYC. Not only are they expensive, they're likely to get you stuck in traffic and waste valuable time.
Instead, opt for the subway, which can bring you all around the city and its outskirts quickly and at any time. It's worth buying an unlimited MetroCard (USD32 for seven days) rather than forking out approximately USD3 for individual journeys. The subway has the added bonus of free entertainment as the carriages and the stations often make the backdrop for buskers like musicians, stand-up acts, and dancers.
Walking is also a fantastic way to explore as it allows you to take in all of the sights and sounds of this diverse city. Though don't expect to be able to walk around the whole thing – it's 784 kilometres² after all!
Get some perspective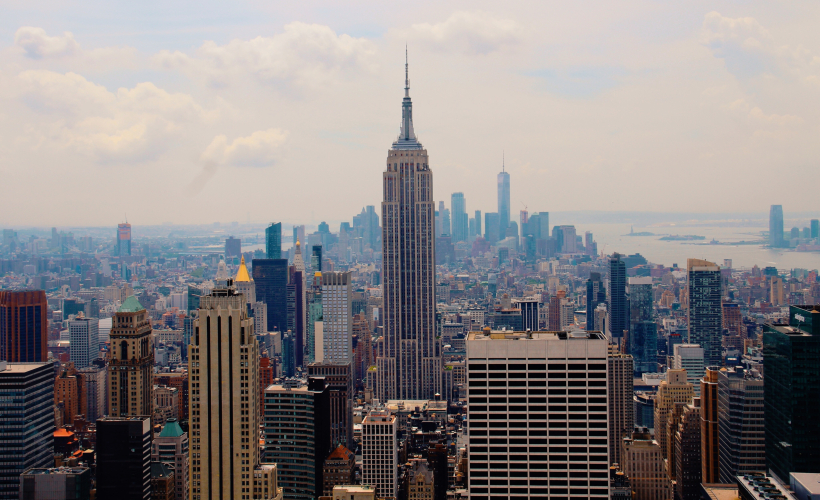 It's difficult to get an idea of the sheer size of NYC when you're standing in Times Square with skyscrapers on all sides. Not until you take a step back (or up) will you be able to truly appreciate it.
Many people choose to gaze down at the world below from the top deck of the Empire State Building, but it's not the only place to catch a good view. The Top of the Rock observation deck at the Rockefeller Centre and the One World Trade Centre Observatory are other popular choices, while rooftop bars including The Standard and Le Bain are also aplenty.
For skyline shots, take an unmissable sunset stroll along the Brooklyn Bridge or at the elevated park known as the High Line. Both are a photographer's dream! Taking NYC in from the water with the Statue of Liberty in the background is another magical experience. While there are plenty of boat tours on offer, the Staten Island Ferry is free to travel on and captures the city skyline at its best.
Dress for comfort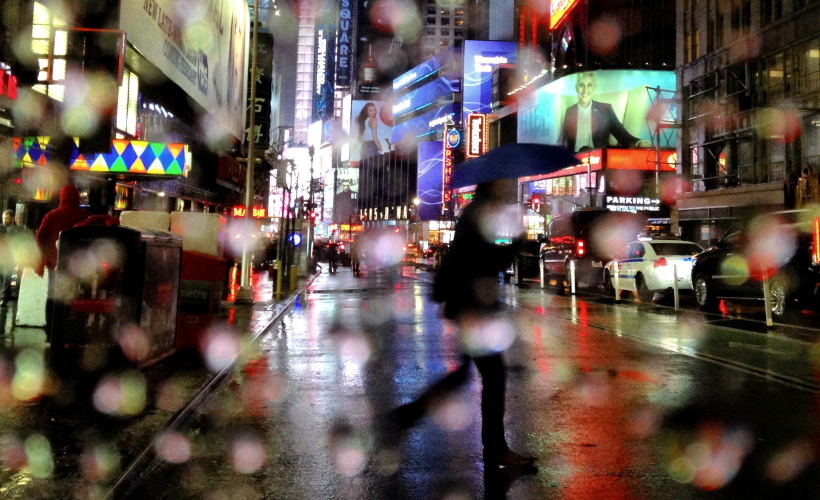 With so much to see, you'll probably only return to your room to sleep and shower, so dressing appropriately is key. Temperatures often plummet in the winter time, so if you're visiting around Christmas, be sure to pack a good coat and some winter woollies. Summer in the city is hot, so light clothing is best, though rain showers will happen so do pack a raincoat or umbrella. Regardless of the season, the most important item you can bring is comfortable shoes. Subway pass or not, you will be clocking up a lot of steps. Be prepared!
Get out of town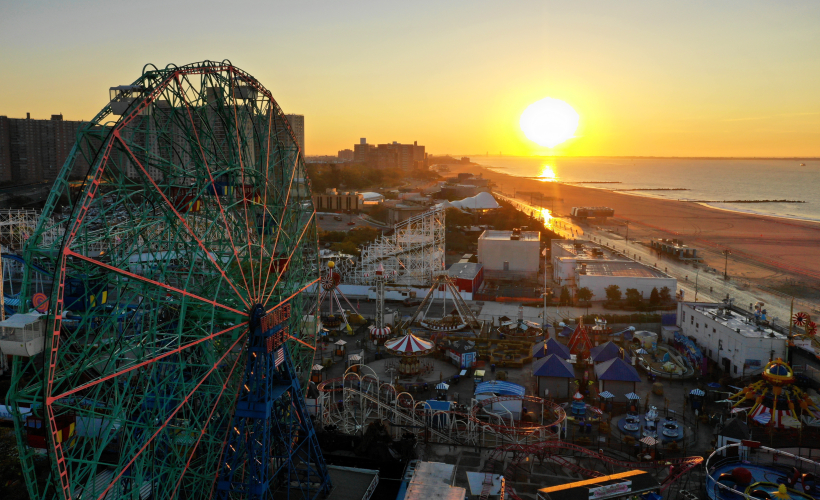 There's so much more to NYC than Manhattan. Use your time wisely and check out some of the other boroughs such as Brooklyn, Queens, New Jersey, and Staten Island, to name a few. You can even combine your city slicker trip with a beach break as NYC has plenty of sandy shorelines.
When you need a break from city life, there are also plenty of breath-taking hiking trails and state parks within two hours of the city. Check out Minnewaska State Park Reserve or tackle one of the Catskill Mountains in the southeast of New York state.
Save on sights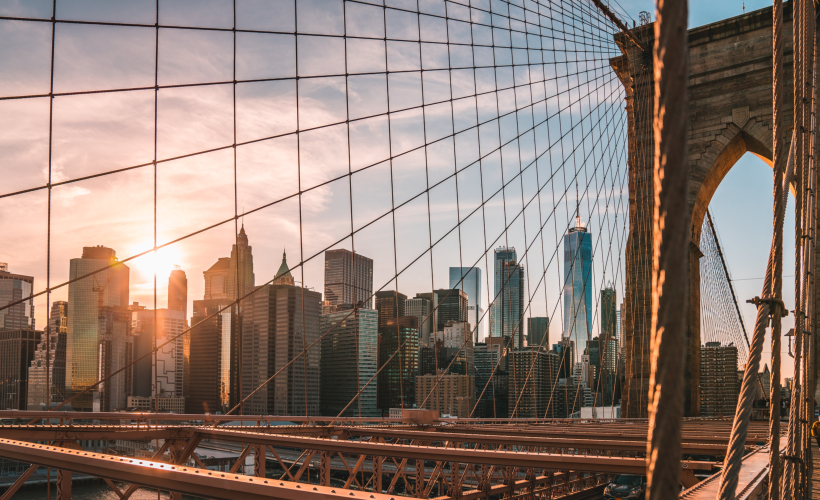 NYC is known for being expensive to visit, but it doesn't have to be that way. If you plan to see most of the major attractions, buy a New York Pass, which will give you savings on most of them. There are several free walking tours on offer for those who want local insight into the city, while some museums and attractions are free on certain days of the week.
This site gives a good overview of what sites/activities are free and when. For me, the best thing to do in the Big Apple is to explore the streets and laze in the city's beautiful parks while watching the world go by. Nobody's going to charge you a dime for that.
For cheap grub, sites like Living Social and restaurants.com always have ongoing deals, while international site mealsharing.com allows tourists to find locals willing to host people for affordable dinners at their homes. Cheap homemade food and some new local friends? It's a win-win!
Finally, we generally recommend pre-booking your tickets when seeing the sights. Buying your tickets online is usually more affordable. For instance, if you want to visit the Museum of Natural History, you might be wondering how much a ticket to the Museum of Natural History is. Well, you can find out more information and even purchase tickets to this museum (and others) in advance at HelloTickets.com.
Game on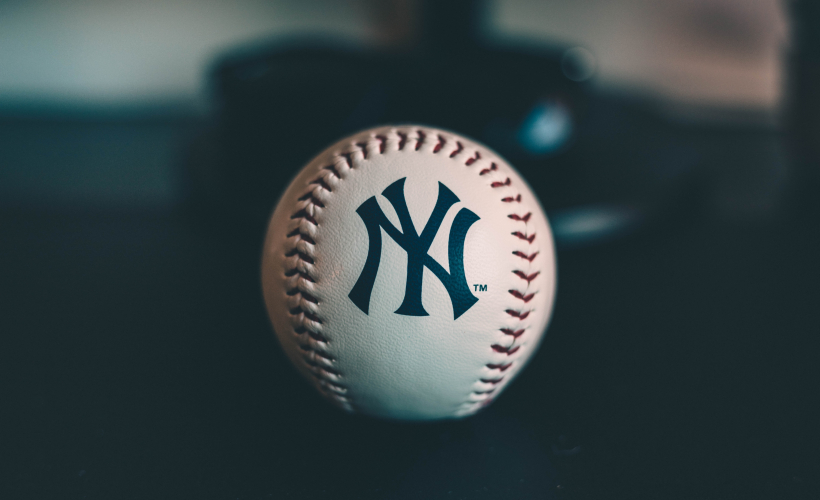 It doesn't matter if you're a sports fan or completely clueless to the rules. Attending a sports game is still going to be a fun-filled experience. Visitors between April and October/ November can take advantage of baseball season while winter time sees the kick-off of the American football games. Of course, there are plenty of others sports you can watch, including basketball and soccer. Fixtures for all are easy to find online. With a hotdog in one hand and a humungous beverage in the other, you're all set!
If you prefer a more casual and free experience, head to the playing fields in Central Park. Fancy having a shot yourself? At Chelsea Piers, you can show off your batting skills in their baseball cages, or have a go at an alternative activity such as rock climbing.
Show time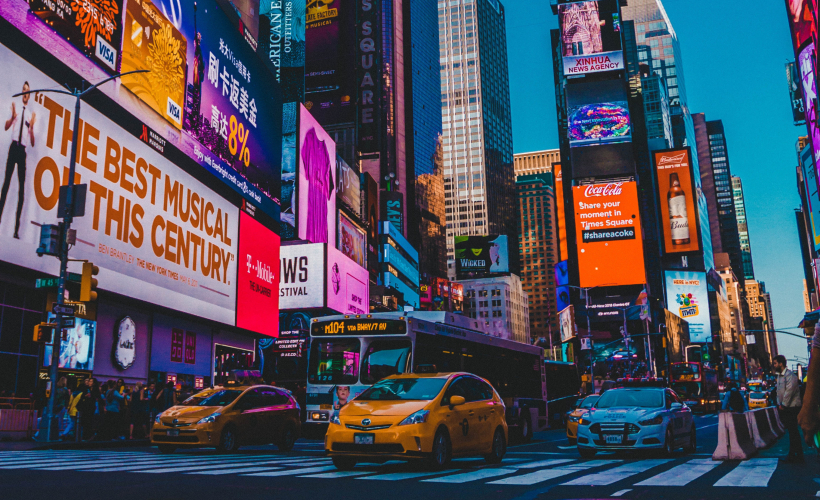 No visit to NYC is complete without seeing a show on Broadway. There's literally something for everyone. If you aren't fussed about planning in advance, do some research on a few shows you want to see, and head along to one of the TDF TKTS Booths on the day. This is where you can avail of a selection of show tickets at a fraction of their regular price.
Here in NYC, top class talent spills far beyond the Broadway stages. Subway stations, Central Park, Times Square, and basically any busy public space are guaranteed to play host to some interesting performers, while the city is also brimming with comedy clubs, jazz and blues bars (like the legendary Blue Note), open mic nights, and smaller gigs.
Enjoy the scenery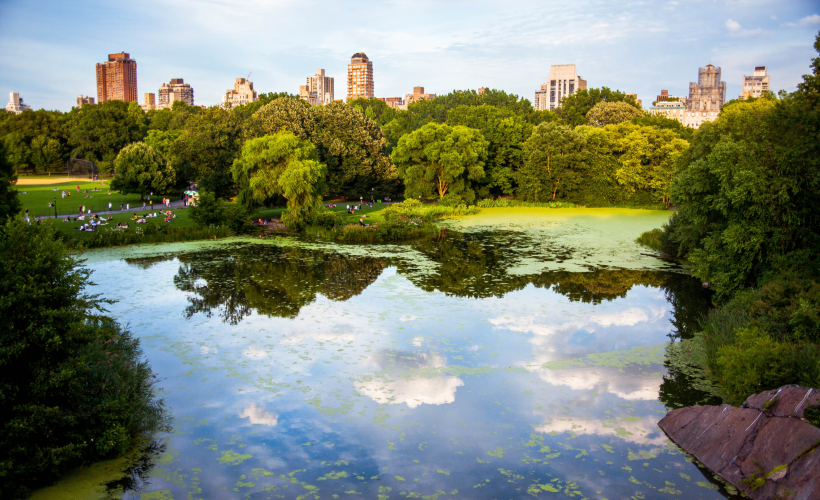 The Big Apple isn't just dazzling lights and towering concrete buildings. Believe it or not, it's actually home to some beautiful natural spaces, the most obvious one is Central Park. Though an obvious choice to visit, I promise it's as good as they say. Even those who frequent the park during their trip are bound to find a new corner or interesting sight each time.
Prospect Park, the High Line, Hudson River Park, and Snug Harbor Cultural Center & Botanical Garden on Staten Island are just some of the others on offer. While the complete opposite of green and serene, perching yourself on the steps at Times Square for a while is certainly going to afford you some unique sights too. Enjoy the view and people watch.
Make a meal of it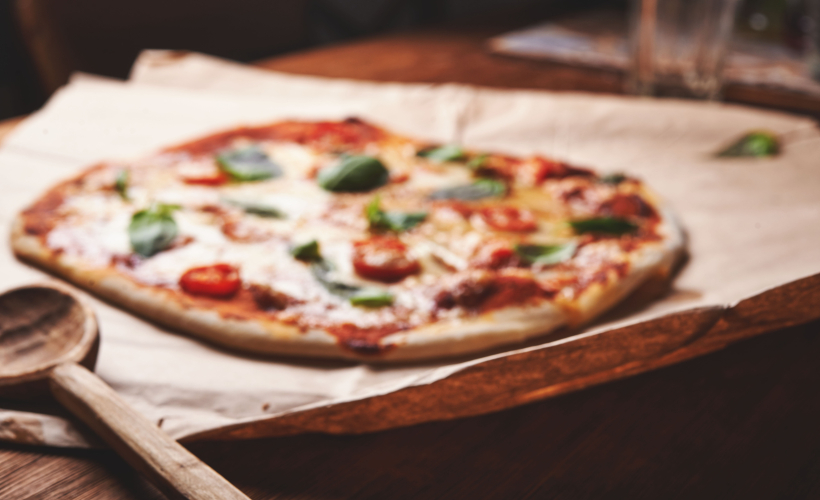 New York City's definitely not the place to go on a diet. When it comes to food, if you want something, you can find it. But I suggest you  make like a local and grab a slice of pizza from one of the city's thousands of pizza parlours. There's plenty of debate online over who makes the best one but I'd argue that most are delicious. If you fancy something more upmarket than a sidewalk slice, head to trendy Roberta's – a famous bar and pizzeria in Brooklyn for a full pizza and a candlelit drink.
The city's bagel shops, diner grub, Italian fare in Little Italy, and a refreshing acai bowl are all worth sampling, while a cookie from Levain Bakery has my vote as one of the best baked goods ever. Don't believe me? Oprah, Neil Patrick Harris, and Taylor Swift are all firm fans.
If you don't know what you feel like, Greenwich Village has plenty of restaurants and bars to choose from, while the food halls at Chelsea Market and the Plaza will certainly stir up an appetite.
Tip right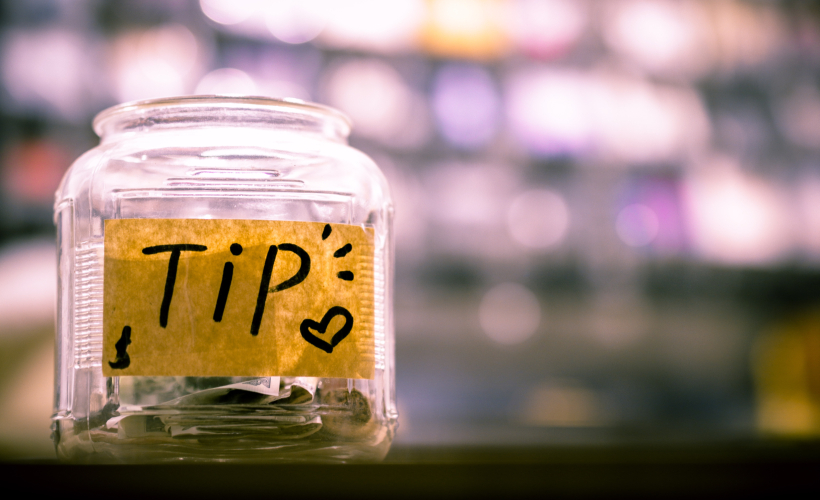 It's not just a rumour; you're really expected to tip in NYC. While sometimes this is added to your bill, other times you'll need to figure it out on your own. A general rule of thumb is to tip 15 to 20 per cent of your total bill to taxi drivers, bartenders, and waiters, as well as for room service. You can tip more if you feel the service was exceptional.
The idea of tipping regardless of the service or meal is bizarre to many, but just go with it. Many service industry workers are paid well below the minimum wage, so tipping is the only way for them to make their jobs profitable.
Get all the latest travel stories from Zafigo. Follow us on Facebook, Twitter, and Instagram.