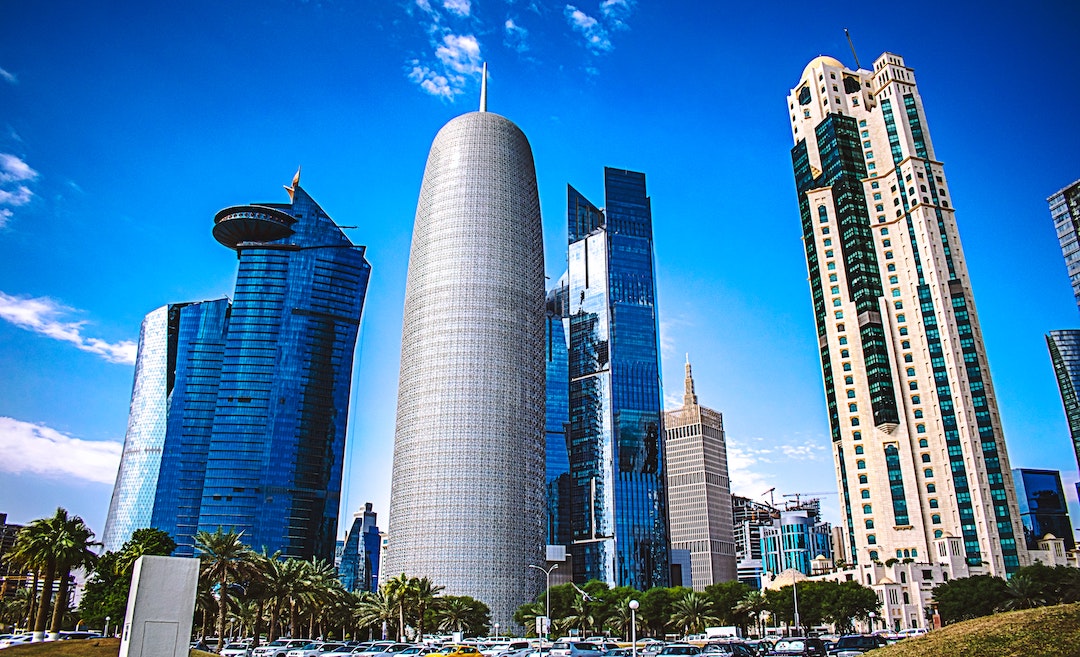 Zafigo's Quick Guide to Doha for Women Travelling Alone or with Family and Friends
Over the last 10 years, the sleepy desert town of Doha (the capital city of Qatar) has undergone dynamic development and transformed into a multicultural, cosmopolitan city. It's a place where rich Arabic history sits comfortably alongside modern luxury, and this city has much to offer in terms of culture, architecture and of course, retail therapy.
Here are 10 tips to help you make the most of your visit to Doha:
1. Best time to visit
Definitely in the winter! The months between November to March are ideal as the average daily temperature ranges from 20°C to 28°C, with the mornings and evenings getting pleasantly nippy at about 12°C to 14°C. The rest of the year tends to range between unpleasantly hot and downright scorching, with summers reaching record highs of over 40°C.
Also remember that the month of Ramadan (2018 will see it in June, and the month changes every year depending on the Islamic calendar) tends to be slow and most businesses are shut, so you won't really see the city in full swing at this time.
2. Lay of the land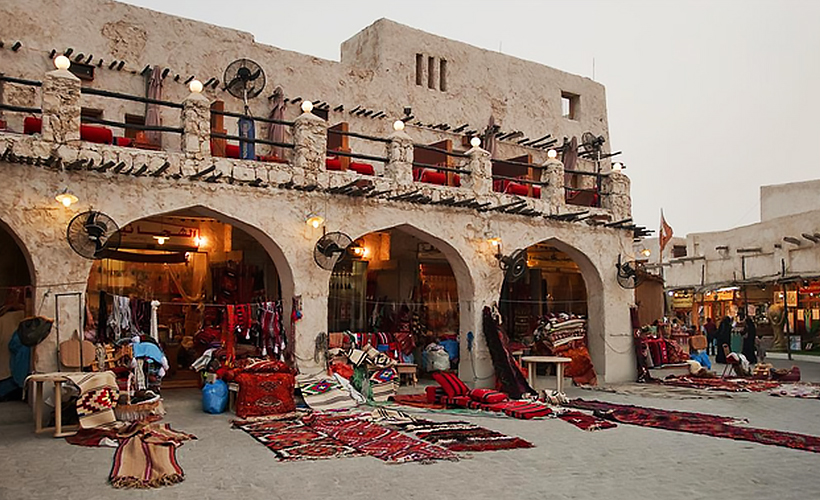 Downtown As one would expect, downtown has got a lot going on, and if you have just one afternoon to spend in Qatar, you should consider spending it along The Doha Corniche. Take a stroll down the seaside promenade, where you can get amazing views of the skyline. You can also take a ride on a dhow (traditional wooden sailing boat) at sunset for some great shots.
Cross the road over to Souq Waqif. It's the best place to experience a traditional Middle Eastern souk (marketplace) with vendors in alleyways selling spices, perfumes, handicrafts and souvenirs. Pick up some bargains and then grab a bite in one of the many sidewalk cafes and restaurants. Insider tip: This is the best place to have a shisha and people watch.
Al-Waab Street It's worthwhile to spend an afternoon at the famous Villagio Mall. The interior is designed to look like Venice in Italy, complete with gondolas ferrying families though waterways! The shops look like townhouses on cobbled streets and the ceiling is painted to look like the sky. Naturally, it also houses all the designer outlets you'd expect to find in the likes of Dubai or Singapore.
Aspire Park is the biggest park in Doha. Just behind the mall, at 88 hectares wide, it has jogging trails, a lake with ducks, a bridge and paddle boats, fountains, playgrounds, exercise areas, football fields, you name it! It's a fabulous green oasis for an evening stroll and for the kids to run around.
Also just outside the mall is the Torch, a luxury hotel that lights up at night, with displays that keep changing colour. For panoramic views, have a meal at the revolving restaurant at the top.
West Bay This is the commercial area. Full of glitzy glass skyscrapers, it makes up the skyline of modern Doha. It's worth going for a drive through West Bay just to take in the architecture, as you will see one modern marvel after another with their wildly ingenious designs and engineering. Most luxury hotels are located here as well.
Katara This is the city's cultural hub with an open-air theatre, opera house, museums and galleries. There's always plenty going on, so check out their event calendar here to find out about concerts or shows happening on your travel dates. Foodies, fret not, there's no dearth of great restaurants at Katara. Insider tip: Try the masala chai at Chapati & Karak!
Areas to stay in West Bay is teeming with fancy 5-star hotels, but is a fair distance from the city centre. Alternatively, there are a lot of boutique hotels around the Souq Waqif area, which is downtown. Choosing an area depends entirely on whether you're visiting for business or leisure.
3. Getting around
Uber is a good and a safe choice. Usually outside malls and touristy areas, you will find local taxis called karwa, but Uber tends to work out cheaper. Public transport leaves much to be desired, which is surprising for a country as developed as Qatar, but perhaps fuel prices make it all too easy to use cars and taxis. There is a bus system which tends to get overcrowded quite often. Metro construction is underway but there's still a few years left before completion. One word of caution – hiring a car and driving yourself is not advisable even for the most seasoned of drivers, as the traffic violation fines are terribly costly.
There is a 24-hour hop on hop off bus that will take you on a tour of the main attractions. Check here for timings and costs.
Nobody walks unless they are in the park or a promenade. It's way too hot! If you're walking on a main street, some cars may stop to ask you if you need help, as it's an unusual sight.
4. Get out of the city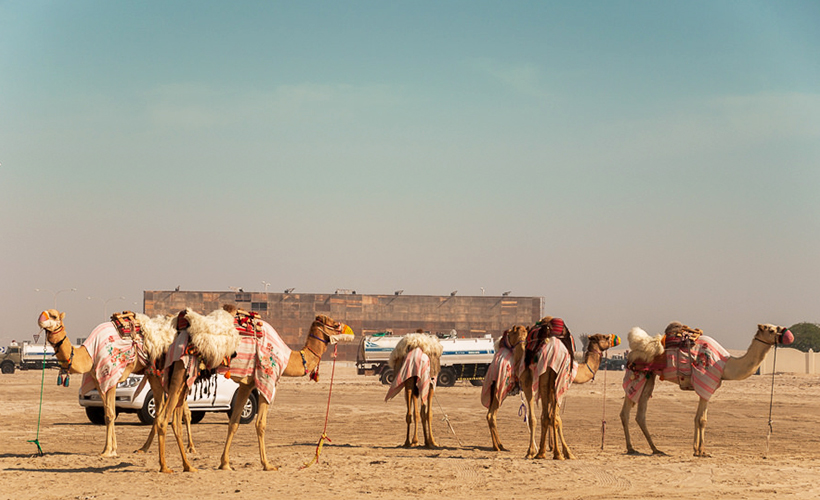 Leave behind the glitzy malls and glass buildings and head to the desert. There are several companies that offer half or full day desert safari tours, or even overnight camping in a bedouin tent. You can ride a camel, try sand-boarding, go dune bashing in a 4WD or ride an ATV over the sand dunes yourself. Visit Sealine Beach, where the sand dunes roll straight into the ocean.
5. Eat your heart out
Doha has all types of cuisines, for all types of budgets! Eating out is part of the cultural routine of the many Arab and expats families living here, as well as the communities of migrant workers. Restaurant recommendations would be a separate article in itself, but to make a long story short, you will get everything from masala dosas to sushi to steaks, weekend brunches to scrumptious cupcakes from some of the chicest cafes to organic homemade produce at The Torba Market. The city is so dedicated to food that you can get delivery from the likes of McDonald's, KFC and Burger King – a privilege not to be underestimated!
The only thing you will not get here is pork. But with the unbelievable array on offer, you won't even miss it. If you are a true foodie, don't miss the annual International Food Festival held in Doha which is (usually in March or April). Look out for dates here.
6. What is available to drink
Since Sharia Law is the main source of Qatari legislation… you guessed it, there are no liquor shops and you can't buy alcohol in a supermarket either. Don't even try buying a bottle in duty free and smuggling it in. The only place you'll get an alcoholic beverage is at a 5-star hotel, but be warned: like any item that has high demand and little to no supply, the prices are pretty steep, and you also need to show your actual passport to get into the bar.
If you are into juices, check out Al Mandarin restaurant at Souq Waqif. Their special 4-layer juice is a meal in itself!
Afternoon tea is a social ritual in and of itself, but if you're looking to enjoy a quiet cup of tea or coffee, or an indulgent hot chocolate, you'll be spoiled for choice.
7. Dressing and specific/unsaid rules about women in public spaces
All the local women wear hijab and while foreigners and tourists do not have to adhere with that dress code, they still tend to (and are expected to) dress modestly. The general rule of thumb for women is to keep your shoulders and knees covered. A t-shirt and jeans is fine, or a long skirt. One cultural tip that is important to take note of: Do not take photos of the local women, because they may be offended or they simply won't like it. Be careful even when taking a selfie so that you don't inadvertently include them in the background either, unless they are very far away and it's fairly clear that you did not intend to include them in the picture.
It's perfectly safe to travel at night, but as a woman, it's generally better to have male company. Only because you'll see mostly businessmen out and about at night, and a woman or women out by themselves may draw attention. It's harmless, but can get exasperating.
8. Sports and the city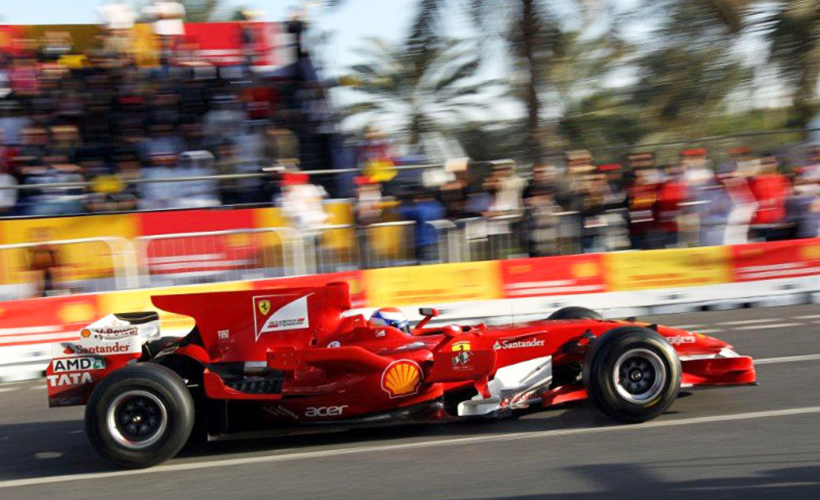 In recent years, Doha has attracted a lot of global attention for putting in a bid (and winning!) to host the FIFA 2022 World Cup. The city has invested in infrastructure to position itself as a sporting destination, so whether it's a tournament of the ATP tour or hosting the Formula One, you're likely to catch some of the world's big ticket sporting events if you're in the city. And if you're a keen sportsperson yourself, you'll find top-notch facilities for sports like sailing, ice hockey, equestrian clubs and of course, the most lush golf greens you've set eyes and clubs on.
9. Some of the basics
The city seems to sleep by about 11PM, and the working week runs from Sunday to Thursday. Friday is the start of the weekend. Your best friend will most likely be your sunglasses: these are more than just a fashion accessory, and can be critical to your wellbeing. If you want to enjoy the city, make sure to take care of yourself by staying hydrated, no matter what time of year it is. The Qatari currency is the riyal, and USD1 is equivalent to roughly QAR3.6. You'll be amazed at how quickly you can spend it in Doha!
10. A thriving arts and culture scene
The Qatar Museums Authority takes its role seriously and runs some of the smartest museums and galleries you'll find. One that's not to be missed is the Museum of Islamic Art. Even if you're usually not one for museums, this one is spectacular! The building itself is beautiful, inside and out. It was built in a cubist style by IM Pei, who is renowned for building the glass pyramid at the Louvre in Paris, among other things. The National Museum of Qatar is just as impressive for the building itself, as much as its contents. If neither of those takes your fancy, there are superb centres for modern art, contemporary art, sculptures, photography and galleries that attract world class talent.
The Doha Film Institute is dedicated to film financing, production and education, green-lighting a fair number of films from promising young talent. So you can bet that the Doha Film Festival is no small matter, and for a period of three years from 2009 to 2012, it even partnered with the Tribeca Film Festival, firming establishing itself as a serious player in the world of cinema.
Finally, with live bands, jazz ensembles and world-famous DJs playing and spinning at 5-star hotel clubs, Doha's definitely got the beat.
Cover image credit: All About Qatar Tourism