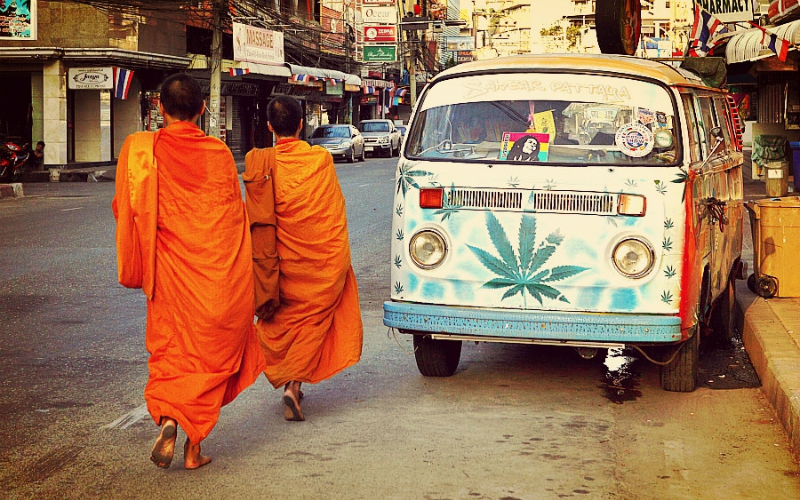 Is Phuket a dangerous travel destination for women? Well, yes and no. Also known as 'the Pearl of the Andaman', Phuket is Thailand's largest and most visited island. Tourists flock in and out all year round, but as with any place swarming with travellers, dangers are sure to ensue.
While some troubles can be easily avoided, there are things you need to pay attention to. How do you go about this? World Nomads suggests memorising and occasionally asking yourself this question: "Would I do this at home?"
In addition to applying common sense, here are four things you need to be aware of before booking a flight to Phuket:
1. Pickpockets and bag snatchers target drunk tourists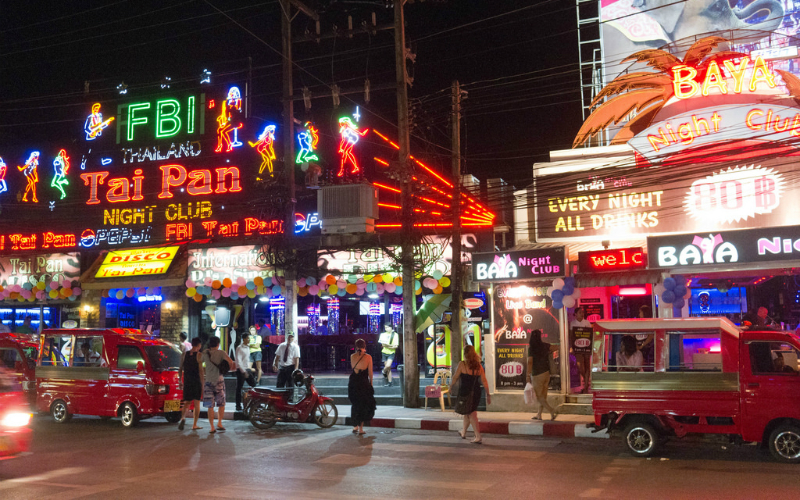 Pickpocketing and snatch thefts are two of the more common crimes you'll come across in Phuket. You don't have to go to extreme lengths to keep your cash, cards and other valuables safe such keeping them in your socks, but do try to keep completely aware of your belongings and the people around you.
Pickpocketing is more likely to occur at night in busy tourist areas though it does happen during the day as well. Assailants will likely target tourists at clubs and bars after they've had a few drinks, so take care when approached by seemingly friendly (and touchy) locals. Over the last couple of years, lady boys have garnered a bad reputation for this.
Ride-by snatch thefts are a more serious issue. While the number of reported cases are relatively low (though there has been an increase over the last few years), some encounters have caused serious injury to victims. Case in point: Dalia Hilmi who was riding home from Chalong Pier when two men viciously grabbed her bag and caused her to fall off her bike.
While there is no foolproof way to avoid snatch thieves (other than deciding to never leave your home), these tips from World Nomads may help deter thieving hands:
Walk away from the roadside and keep your bag on the side of your body away from traffic
Try not to carry anything of great value with you
Carry only enough cash for the day
Leave credit cards, passports and tickets back at your hotel room. Lock it in the safety box or in your luggage.
If you have a camera or a phone, put it in your pocket and not in your bag. Download the photos from your memory card every day so you don't lose memories.
If there's nothing of value in your bag, it'll be easier to let the thieves have it and avoid a confrontation or injury
2. Watch out for the motorbikes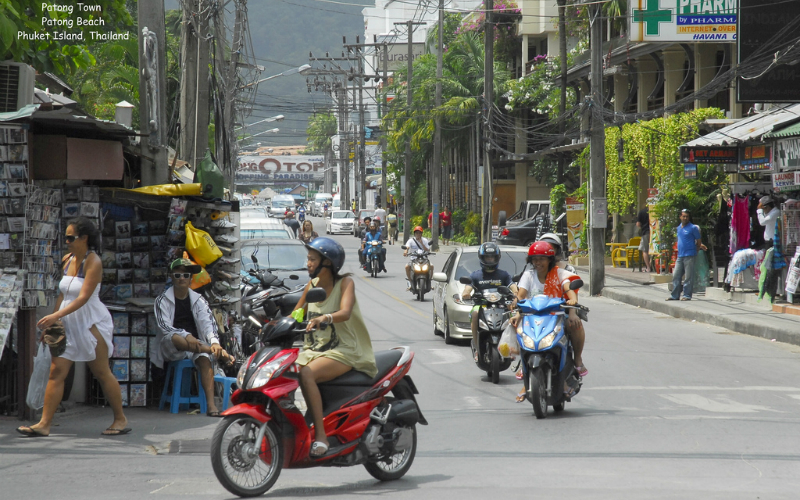 First of all, stay away from dark lonely roads. You probably wouldn't walk through a dark alley alone at home so practice the same here or in any other city you're in. There have been reports of groups of men with weapons robbing lone pedestrians, but attacks are not limited to women or street strollers. In 2014, a couple on a bike were ambushed by three men as they slowed down at a speed bump. In the same article, Col. Sirisak of the Thalang Police Department advised motorists against taking small, less-travelled roads at night.
Driving or riding in Phuket is an art; roads are narrow and windy and constantly packed with motorists and motorcyclists. If you've never ridden a bike before, Phuket may not be the best place to start. Backpacker Audrey wrote about her experience on the roads in Chiang Mai (it's the same all over Thailand) and how her driver showed little concern to road signs and other motorists/motorcyclists. "The signs along the highway which stated '40 km/hr' and 'use low gear' were invisible in his eyes, as was the yellow line dividing oncoming traffic." She added: "You might think riding a scooter looks as easy as pie, but what about the other motorists around you? They're not going to be looking out for you and slowing down just because it's your first time riding and you want to have a nice holiday."
Phuket News reported in August 2015 that Phuket records the highest number of road accidents in Thailand. 30% of deaths and injuries were related to excessive alcohol consumption. In the same month, Phuket Wan shared the six most dangerous roads on the island:
The road over Patong Hill
The Patong to Kamala coast road
Kata Hill from Chalong Circle
The Ko Ean Curve in Thapkasattri Road
The coast road between Karon and Patong
The sharp curve in the Thepkasattri Road-airport route
3. Keep the swimwear on the beach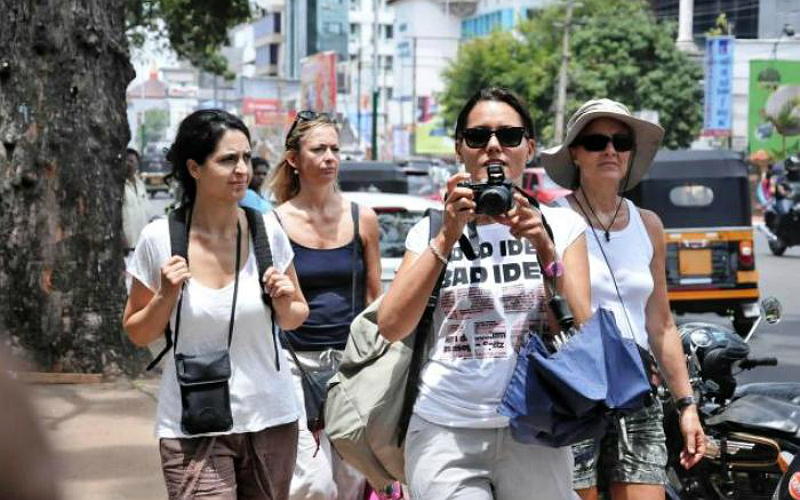 As with any other party island destination, you're sure to see lots people dressed in swimwear and revealing clothing. But for all its openness and reputation for 'naughty fun', Thailand is actually still a conservative country. Though you may not be called out for it (as the belief to cause someone to 'lose face' is bad), showing too much skin is frowned upon. Here are a few important clothing etiquette to take note of:
Wearing a bikini is fine at the beach, but don't stray too far away from it without a cover up
Going topless at the beach is a big no-no, even if you want to avoid tan lines
Don't go braless, or if you do, don't wear tops that are see-through or with plunging necklines
At religious monuments, make sure you dress appropriately. Most religious sites have dress codes so be sure to look them up before visiting.
Remove your footwear before entering a home
On the subject of harassment, the answer is yes, it could happen. If it does happen, be stern and ask them to leave you alone. If the problem ensues, quickly walk into a store or join a group of people.
4. ATMs might work a little differently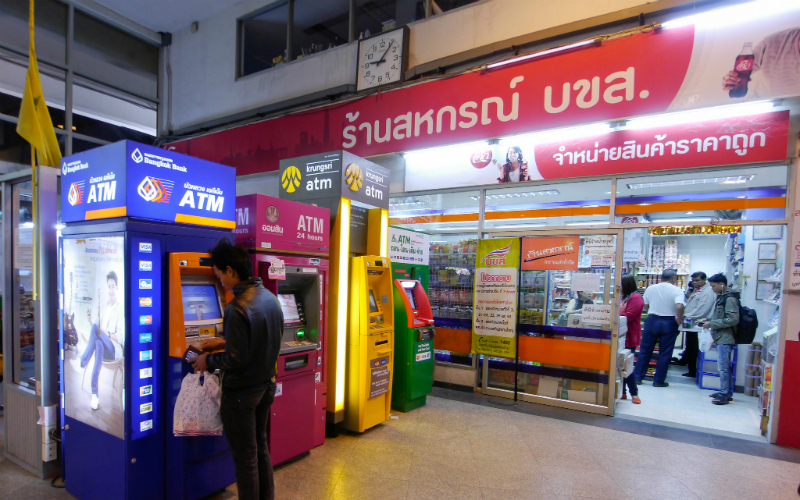 When you're short on cash, the quickest and easiest way to get local currency is to withdraw it from the nearest ATM. In tourists hubs like Phuket, ATMs are aplenty. Most will allow withdrawals from international banks. Be aware though that most banks in Thailand charge a withdrawal fee of THB150 – THB200 (USD4 – USD5.50). When you view your bank statements, these fees appear as a withdrawal instead of a bank charge. Another important thing to remember is that when you are making a withdrawal in Thailand, your cash comes out first followed by your card.
If you prefer to avoid these additional charges and want the best exchange rates, Don't Worry Just Travel suggests bringing all your home currency here and exchange them at a local money changer. "If you visit from Europe, North America, Australia or New Zealand, it is very likely that you will get much better rates in Thailand than at home."
If you are a Visa or Mastercard holder, you can obtain cash advances from the following bank branches: Siam Commercial Bank, Bangkok Bank and Thai Farmer's Bank. Note: Opening hours for banks in Phuket are from 8.30AM – 3.30PM, Mondays to Fridays.

Read Next:
Get all the latest travel stories from Zafigo. Follow us on Facebook and Twitter.