We're all about holi-dating our kids! A change of scenery where we can spend one-on-one time with our children is an opportunity for bonding and getting to know our kids on another level (and we all now how they tend to clam up once they get bit older).
But sometimes, it can be challenging to keep your kid interested and enthusiastic about a trip — especially if they're a teenage daughter! But don't worry. If you are keen on taking your daughter on a girls trip, there are a plethora of places that'll suit you both — it just comes down to your overlapping preferences and interests.
Whether she's just hitting the tween stage or is in the throes of high school, here are some ideas for travel destinations throughout Europe to bring your teenage daughter.
1. Italy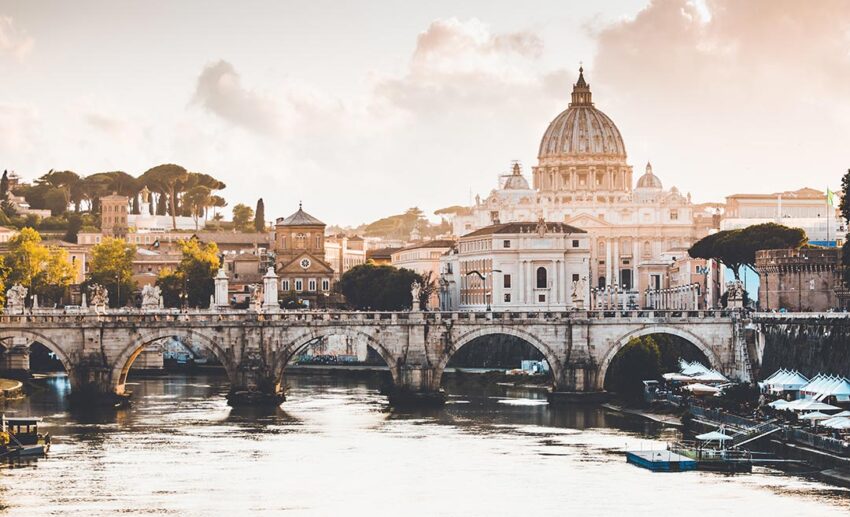 Italy is one of the world's best destinations for a family holiday, including those with teens. It offers natural beauty and urban entertainment, with incredibly stunning places to explore, from the bustling cities of Milan and Rome to the quaint seaside towns of Sorrento and Cagliari.
Even a quick trip to Rome offers varied activities to delight your teen daughter. You can take her to the Colosseum or the Roman Forum, two of Rome's most famous landmarks and a testament to the city's rich history. Explore the Vatican City and drop by the Vatican Museum to discover some of the world's most significant art collections.
Another fantastic place to take your teen is Florence, a charming city teeming with history, culture, and arts. Unmissable attractions include the Academia Gallery, where you'll find the famous David statue of Michelangelo, and the Uffizi Gallery, one of the world's most renowned art museums.
If you want to skip the tourist crowd in Florence, visit Verona, an enchanting city made famous by Romeo & Juliet. Your teen will surely love the opportunity to visit the setting where Romeo professed his love for Juliet. She likely would have just read the play in school!
2. France
Your teens will surely get excited about the idea of visiting France, home to Paris, the City of Love. But when planning a trip to France with your daughter, it's worth noting that there's more to see in the country than Paris. You can spend a day or two in the City of Love and venture into the country's picturesque regions, such as the South of France, for the rest of your holiday.
Delight your teen with a visit to Provence, with its lush lavender fields and majestic mountains. The stunning region offers numerous activities and attractions you and your daughter can enjoy, from cycling to hiking, kayaking, swimming, and more! If you want to relax by the beach and soak up the stunning scenery, visit the picturesque region of the French Riviera. It's home to France's most gorgeous beaches and a milder Mediterranean climate.
While on the French Riviera, consider going on a day trip to Monaco, one of the world's smallest countries. Your teen daughter will be fascinated by Monaco's glamour and luxury, especially when you visit the world-renowned Casino de Monte Carlo.
3. Switzerland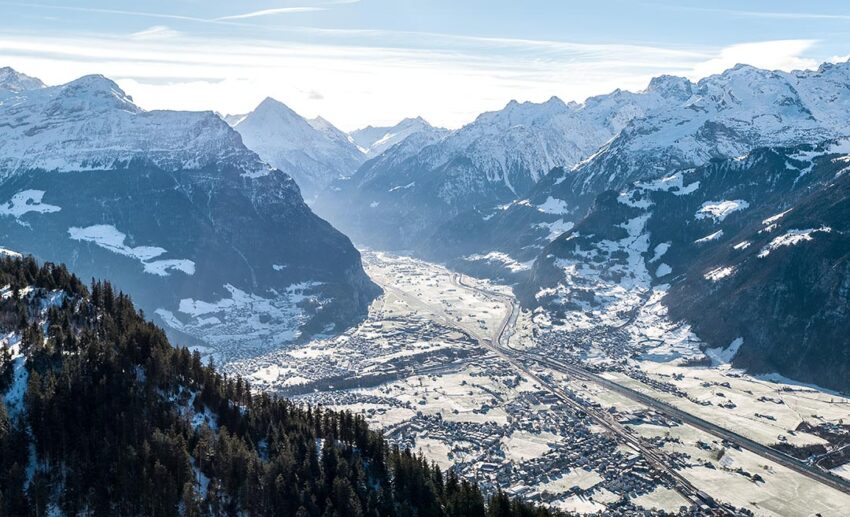 Switzerland is one of the world's most diverse countries, offering numerous attractions to delight your teen, from the majestic Alps to scenic lakes, picturesque mountain villages, and lush vineyards. Exploring Switzerland with your teen is an incredible experience and one of those memories she will treasure for the rest of her life!
While in Switzerland, consider sending your teen to a summer camp. You will find many excellent summer camps in Europe, with some of these being in Switzerland. She'll love it for many reasons — one of them being the opportunity to make new friends from around the world! She can bond with other kids while participating in fun activities while at camp.
Once she's done with her camp and you've had some down time, explore Switzerland together. Head to the incredible city of Zurich that offers numerous entertainment options and attractions for teens. You can visit the FIFA World Football Museum, try go-karting, enjoy fun activities on Lake Zurich, or indulge in mouth-watering chocolates!
Bern is a breathtaking city you should take your teen to. With its stunning Alpine backdrop, charming medieval Old Town, and numerous fun activities, Bern offers the perfect base for exploring Switzerland with your adventurous teens.
4. Croatia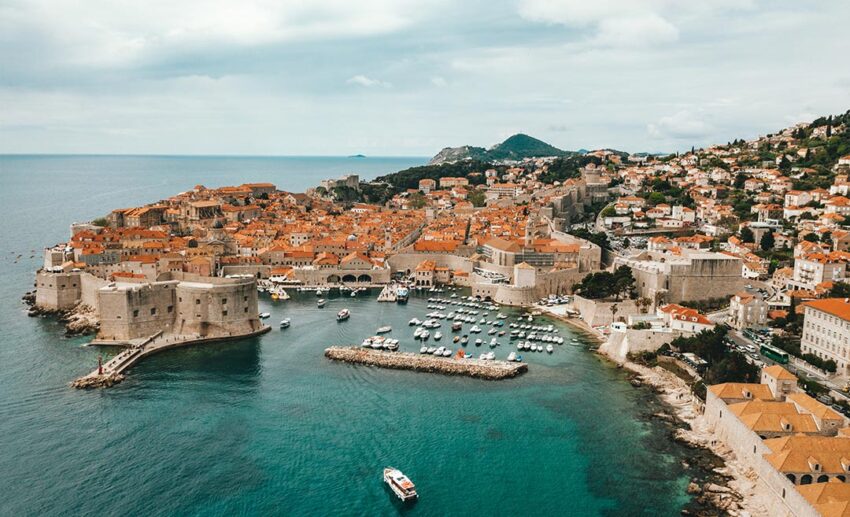 Croatia is always a good idea. The Mediterranean jewel offers numerous things to delight even the most hard-to-please teen. If your daughter is a beach bum, she won't be able to resist the urge to swim and sunbathe in Croatia's crystal-clear waters while taking selfies to post on her social media.
The Zlatni Rat beach in Brac Island is Croatia's most famous beach and a must-visit with your beach lover teen. It features a stunning stretch of fine pebbles stretching out into the Adriatic. While it's an ideal spot for swimming and relaxing, your teen can also take the opportunity to try water sports, like kayaking and windsurfing.
If you have an adventurous daughter who loves to get active, you should join a cycling adventure on Hvar Island. You can cycle along a dozen routes from Hvar Town leading to lush olive groves, vineyards, and stunning lavender fields. Cycling in Hvar with your teen is an enjoyable bonding experience.
If your teen daughter is fascinated with history and culture, take her to Dubrovnik or Split. Both cities are home to some of Croatia's most fascinating historical sites. Dubrovnik is renowned for being the filming location of Game of Thrones, which your teen will surely love to explore.
5. Greece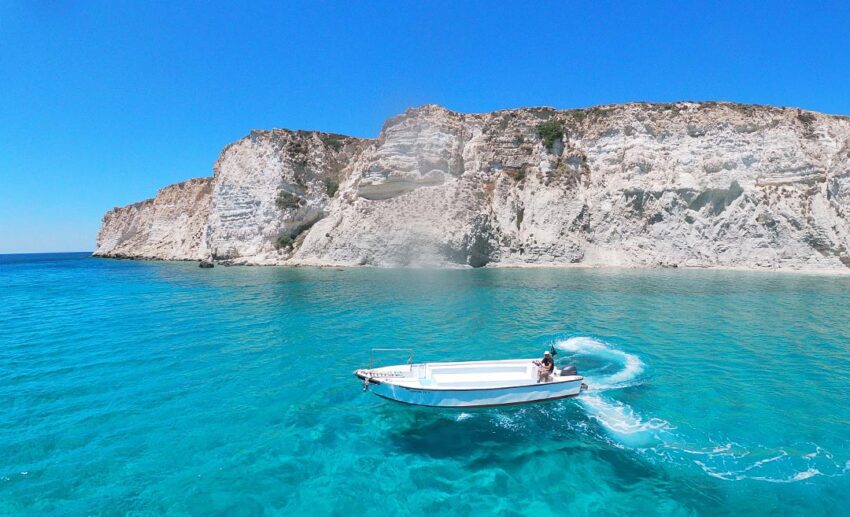 Home to thousands of beautiful islands, there are numerous things to delight your daughter in Greece. You can explore the bustling streets of Athens to admire its colourful street art, swim in the beautiful beaches of Crete, experience an ATV ride in Santorini, and many more.
Crete is an ideal destination for your family holiday in Greece. It's home to some of Greece's most beautiful beaches, such as Elafonissi Beach, featuring distinct pink coral sands, and the Balos Lagoon, with clear turquoise waters.
Santorini may be synonymous with romance and is a destination more suited to honeymooners, but there's plenty to love on this island, especially for adventurous teens. She will surely love to experience driving an ATV around the island, hiking at picturesque villages, or trying out water sports like parasailing and jet-skiing.
Whatever she wants to do, you won't go wrong with a trip here or to any of the aforementioned places.