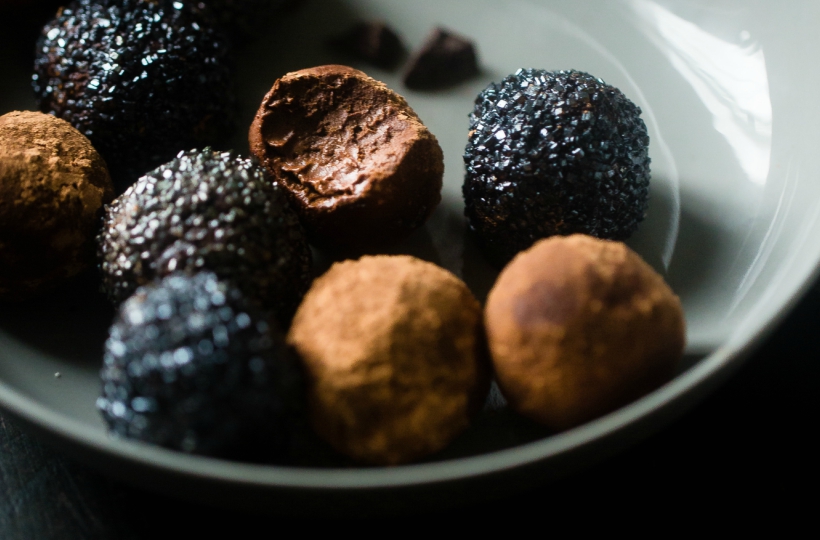 Ah, chocolate… Considered a gift from above by ancient Mayan and Aztec civilisations, dubbed a food of the gods by the Greek (its scientific name Theobroma cacao translates it so), and today described as 'more than food but less than a drug'. Whatever you call it, chocolate has its legions of lovers all over the world. Always has, and likely always will.
Considering the longstanding love affair foodies and food-makers alike have had with the popular confection, different countries around the world have served up their signature concoctions. Take for instance Austria's Mozart Balls, a dark chocolate truffle stuffed with pistachio marzipan and nougat. For those with a (dark) sense of humour, one of New Zealand's most notorious souvenirs are small chocolate-coated raisins called Kiwi Poo.
Meanwhile in Asia, the Japanese have Hello Panda chocolate biscuits and Pocky sticks while champorado (chocolate porridge) is a popular breakfast in the Philippines.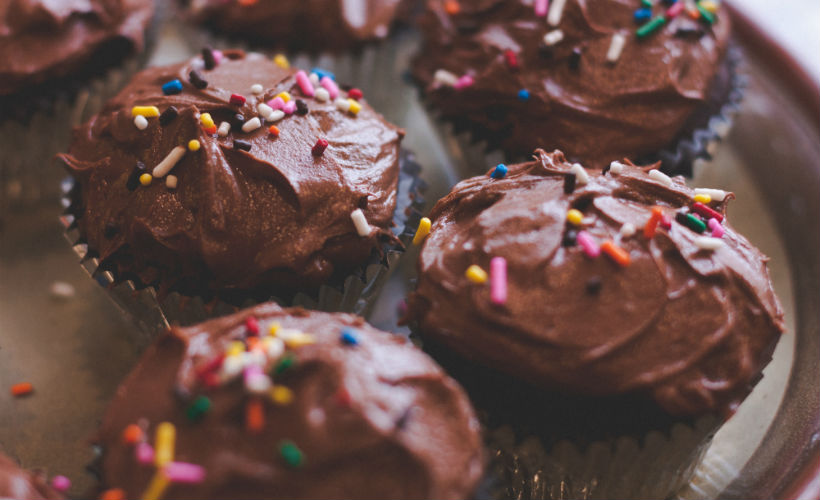 But would you actually travel for chocolate?
For those sweet tooths fanatic enough to hop on a flight to savour some of the best chocolates the world has to offer, Europe is the place to go. From artisanal to commercial, the continent is famed for high quality chocolates that will not just whet your appetite, but may actually make you hit the 'Book Now' button on British Airways' ticketing site to one of these sweet spots.
London, United Kingdom 
Head straight to Soho, where you can treat yourself to the rich truffles and brownies in the boutique shop of Paul A. Young, Britain's best chocolatier. While you're there, another shop worth visiting is Choccywoccydoodah, an art and design focused chocolatier that boasts delectable bespoke chocolate sculptures and hand-made chocolate eggs filled with praline and caramel.
If you're also a die-hard Roald Dahl fan, make childhood dreams come true with an afternoon tea inspired by Charlie and the Chocolate Factory at One Aldwych Hotel. The spread includes chocolate caramel milk, homemade candy floss and cocoa bean financier.Once you've done that, you may as well turn your stay to London into a chocolate-themed holiday by catching the award-winning Charlie and The Chocolate Factory musical at the famous Theatre Royal Drury Lane in Covent Garden.
Brussels, Belgium
Belgium's capital city Brussels is famous for its gourmet chocolate shops dotted along the cobbled streets. If you want to study more about chocolate, but in a fun way, then you'll love the Museum of Cocoa and Chocolate. Here you will see how different chocolates are made while sampling some tasty morsels throughout the experience.
Paris, France 
It goes without saying that Paris is the ideal place to head to for chocolate connoisseurs on the hunt for the world's finest, as the city is home to many master chocolatiers. Pay Saint-Germain-des-Prés a visit; the area is known for its artisanal shops with myriad selection of truffles, pralines, chocolate-coated candied fruit and delicate macaroons. When you're tired from walking, rest up at one of the city's many sidewalk cafés, and order a traditional chocolate chaud (hot chocolate).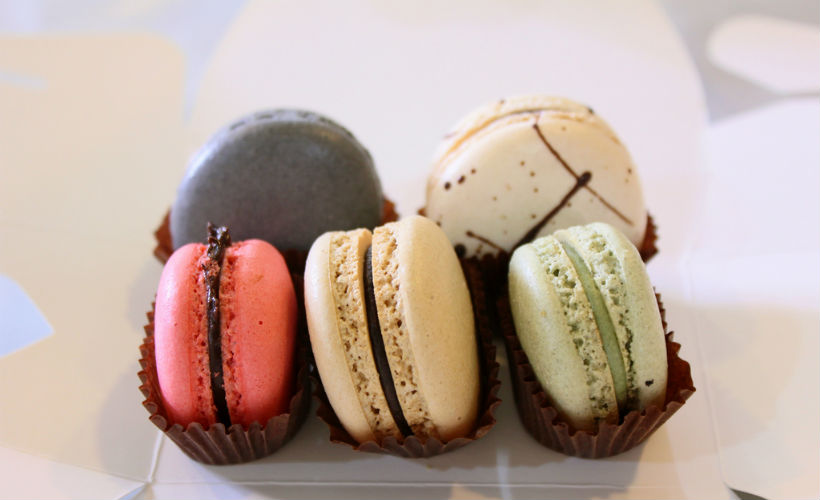 Geneva, Switzerland 
Regarded as one of the country's national treasures, Switzerland's chocolate is world-renowned for its high quality. Get a taste of traditional Swiss chocolate in Geneva, home to one of the world's oldest confectionary shops – Auer. Dating back to 1939, its Amandes Princesses (roasted almonds covered in chocolate) is a signature and must-try.
A chocolate factory worth visiting is the family-owned Favarger. It is considered one of Switzerland's finest chocolate brands, and a guided tour of the factory will allow you to witness their processes from raw cocoa bean to end product. Of course, you get to take some home too.
Broc, Switzerland
While we are talking chocolate, it is only fair to mention Switzerland twice. Cheese and chocolate is found around every corner here and the country boasts the highest per person consumption of chocolate in the world. (And by that we mean 9kgs of chocolate/ person every year.)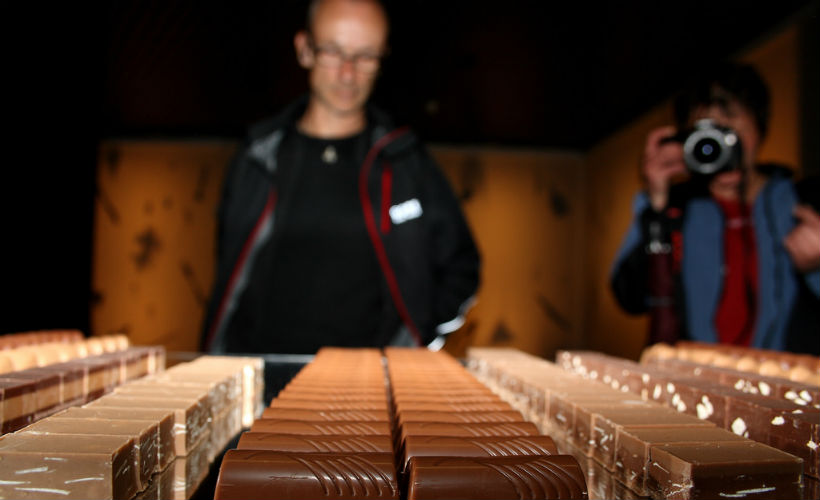 For a true choco-tastic experience head to Broc, where the Maison Cailler chocolate factory is located. Now owned by Nestle group, the factory has the reputation of producing some of the silkiest and creamiest chocolates ever. Besides, the factory also has a state of the art visitor experience complete with creating your own chocolate art work with renowned chocolatiers and an 'all you can eat' sample tasting session!
Turin, Italy
Welcome to the birthplace of Nutella! Turin, Italy was one of the first places in Europe to start the manufacture of chocolate based products. When the supply of cocoa fell short during the war, the Italian chocolatiers starting to experiment by mixing chocolate with hazelnut and voila! Nutella was born.
Turin is also the first place in Europe to start serving hot chocolate in cafes. The tiny Italian town has nearly 100s of shops lined along its streets serving chocolates in all shapes, sizes and forms, each better than the last one. You will be spoilt for choice between biting onto a bar of plain dark chocolate or sampling one filled with ganache, praline or liquer cream. While you are in Italy, don't forget to make a stop at a cioccogelateria, where you can sizzle your taste buds with the classic combination of chocolate in a gelato.
For the absolute chocoholic, visit Turin in November to be a part of the annual chocolate festival CioccolaTo which will put your wildest chocolate desires to shame. From steaming hot chocolate stalls, free flowing samples, chocolate competitions and more, this festival is sure to satisy your deepest chocolate cravings.
To book and for further information please visit ba.com.
Get all the latest travel stories from Zafigo. Follow us on Facebook and Twitter.