Europe is, without a doubt, one of the world's most extraordinary mosaics of cultural curiosity. With so much to see, learn about, and explore, it is a bucket list destination for anyone who loves travelling. Famous hotspots like Paris, Rome, and Barcelona are undoubtedly worthy destinations but may not accommodate the budget traveller.
So we've put together a list of places just as rich in history, art, and culture where you won't have to break the bank to visit.
1. Puglia, Italy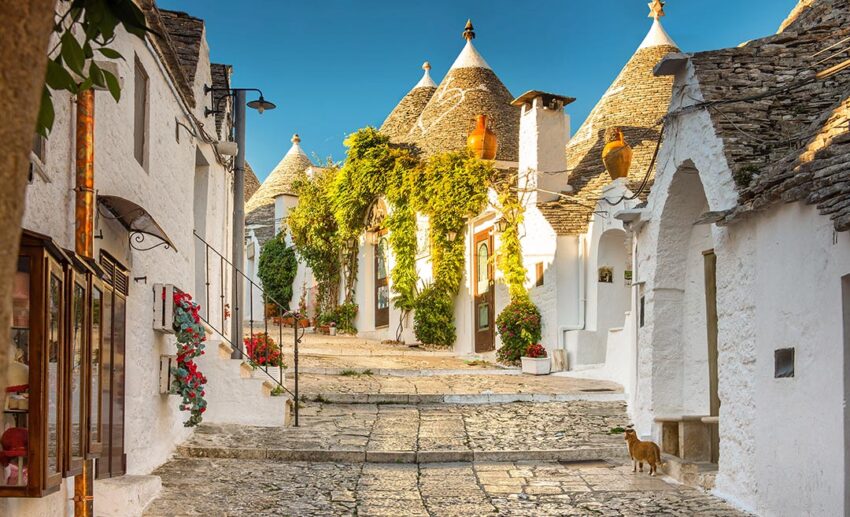 Puglia, or Apulia, is located in Italy's southeast region and acts as an absolute haven for history, good food, and stunning beaches. Spending four days to a week here will give you enough time to explore the vineyards, olive tree valleys, beaches, and local towns, including the UNESCO-protected town of Alberobello.
There is plenty to do for free such as visiting the cliff-top buildings surrounded by the most beautiful blue waters and cathedrals, like the Basilica San Nicola, which is set in some historical landmarks in the towns. Accommodations are plentiful, ranging from RM300 a night to RM4000 a night, depending on what you are looking for.
Budget Airbnb apartments can be found for under RM200 a night — a good option to look into if you are planning on a longer stay. Meals average at €15 (roughly RM70) per person, which is pretty standard in most European cities. Being a vast region, renting a car is a good option to get around the towns and beaches.
For the best rates, avoid travelling in the summer between July and August. The coasts are just as beautiful from June through to September.
2. Budapest, Hungary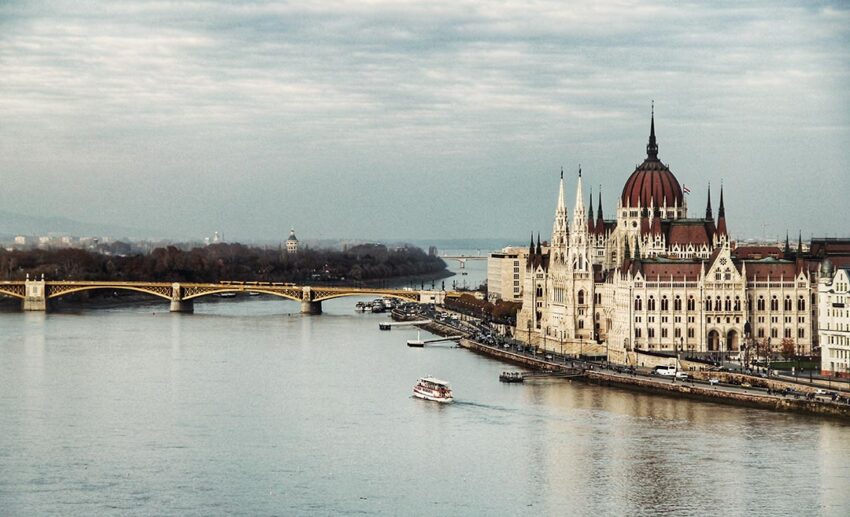 Budapest, the charming capital of Hungary, offers everything there is to love about European cities at a fraction of the cost. With stunning architecture, delicious local delicacies, and underground caverns backdropped by the Danube River, a trip here will be one for the books. The Hungarian Parliament, St Stephen's Basilica, and Fisherman's Bastion are a few attractions you can visit for free in the city.
Visit the city between November and March for lower accommodation rates, with most hotels and Airbnbs averaging between RM160 to RM300 a night. Affordable local meals and a reasonably priced public transportation network all over the city, including bus, metro, trolley bus, tram, railway line, and boat services, will have you spending no more than €60 a day (under RM300).
One of the highlights of your trip will be visiting one of its many thermal baths, some of which are over a century old. Get a Budapest City Card on Klook, which allows you unlimited public transportation access and free entrance into the Szt Lukacs Thermal Bath and Pool. You also get 10 to 15% discounts in over 100 places, including boat tours, restaurants, and hammams.
3. Granada, Spain
This well-known town in Spain is beautiful and an excellent destination for the budget traveller. Getting here is easy by hopping on a train from Barcelona, Madrid, or Seville or by flying into Málaga Airport. Booking accommodation costs anywhere between RM170 to RM350 a night for a decent hotel or home.
Getting around is easy, with most tourist attractions within walking distance or taking the bus to places like Alhambra, Albaicin, and Sacromonte. A Granada City Pass is worth looking into if you plan on visiting most of the tourist sites by bus with ease. Meals cost about €15 per person, though breakfast usually costs a little less than lunch and dinner.
Tapas, traditional small appetisers of savoury snacks, is a must while in Spain. Typically served with a drink, tapas cost between €3 to €5 (roughly RM15 to RM25) and a ración, which is a more elaborate serving than a tapa, is about €5 to €10 (roughly RM50). The best time to travel to Granada is between June to October.
4. Albania
Albania is gaining popularity for being an extremely affordable European destination. It is known for its friendly locals, gorgeous beaches, affordable fine dining and medieval castles. A furgon (minibus) is the most common way to get around, though trains, buses, and hitchhiking are also common practices here.
Hotels and most accommodations are under RM250 a night; while food, souvenirs, and most goods are cheap. You can expect to spend an average of €40 or less (under RM200) daily, excluding accommodation.
Travelling to Albania in April, May, and early June will give you some of the best weather for walking and cycling, allowing you to make the most of the Mediterranean beaches. Prices are typically lower during these months as the main attractions are a little quieter.
5. Lisbon, Portugal
If you're young, still in school, and looking for a once-in-a-lifetime cultural experience somewhere in Europe, you need to add Lisbon to your list. While it isn't the cheapest city to travel to, it is affordable and a great pick if you only spend time in a single city.
Here's why Lisbon is worth visiting: the city is rich in history and has one of the best street art scenes in Europe. The Azulejos, painted tile work found on the interior and exterior of many buildings and pathways, is breathtaking and unlike anything you will ever see anywhere else — everything becomes a work of art. Meanwhile, the food scene includes local cuisine and dishes inspired by expats from different parts of the world.
If you plan ahead and make use of discounts offered by booking platforms, you can have a great trip without breaking the bank. Set aside about €140 (roughly RM165) for spending per day. Accommodation is reasonably priced at between RM300 to RM500 per night. A trip in January and February is your best bet in finding the best deals.
6. Bulgaria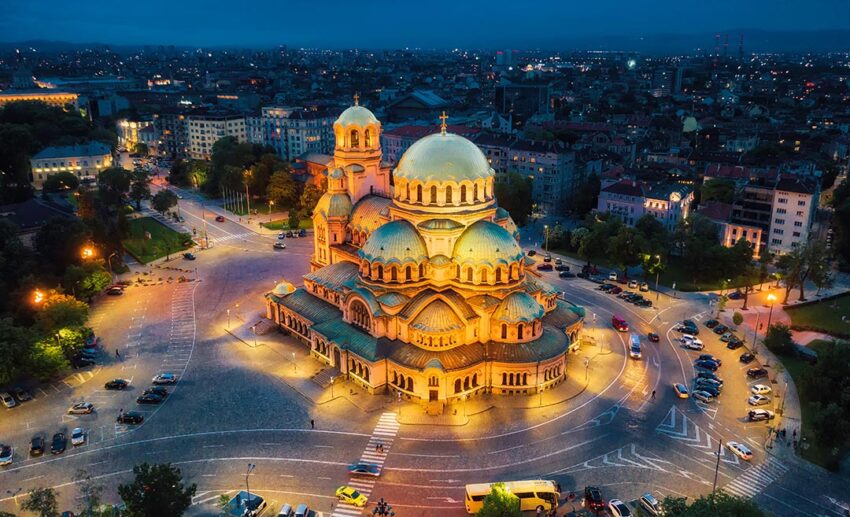 Like Albania, Bulgaria is another European country gaining attention for how affordable it is to travel here. There is plenty to do from visiting old provincial towns, churches, fortresses, and national parks like the Pirin National Park, Nila National Park, and Central Balkan National Park.
It is also home to several ski resorts if you're hoping to hit the slopes or have a go at skiing or snowboarding. Lift tickets here are 20 to 50% cheaper than the resorts in Western Europe. A day pass will run you up to about €40 (under RM200), which is a steal.
An apartment in the capital city of Sofia starts at RM200 to RM300 a night, but you can also book a lovely bungalow in other parts of the country for a decent price. Travelling between April and May or September and October is great for good weather and better rates.
7. Corfu, Greece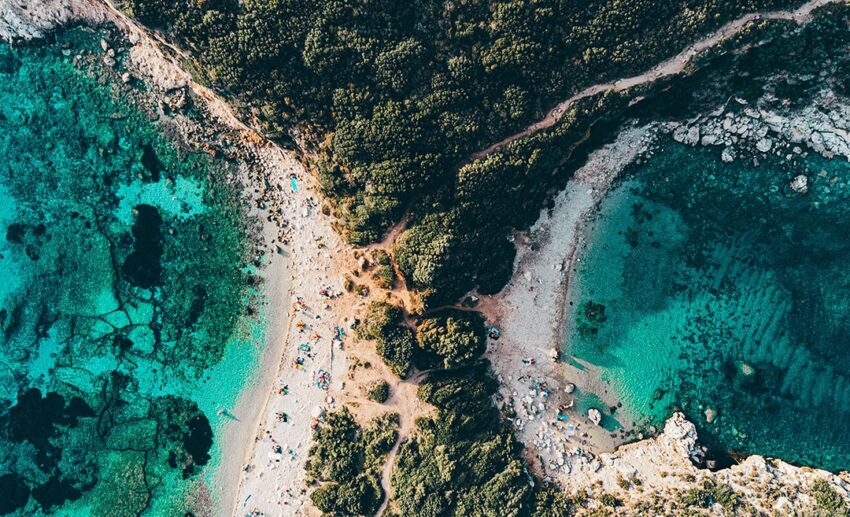 We know that a holiday on any Greecian island is the ultimate dream. Though cheaper accommodations are available on the mainland, if you desire to experience what it is like to live on an island in Greece for a few days, Corfu is where you need to be.
Compared to hotspot islands like Mykonos and Santorini, you can get by on €40 to €70 (roughly RM200 to RM350) a day including accommodation on this island. Meal prices vary depending on where you eat and how you spend but expect to spend at least €30 (under RM150) daily.
Visiting the island's beaches is a no-brainer, but while you're here, consider visiting the Old Town of Corfu, a UNESCO World Heritage Site. Positioned at the entrance of the Adriatic Sea with a history that dates back to the 8th century BC, it is as beautiful as it is intriguing. While the sun-seekers typically travel to the island between June to August, the cheapest time to travel here is in late March.