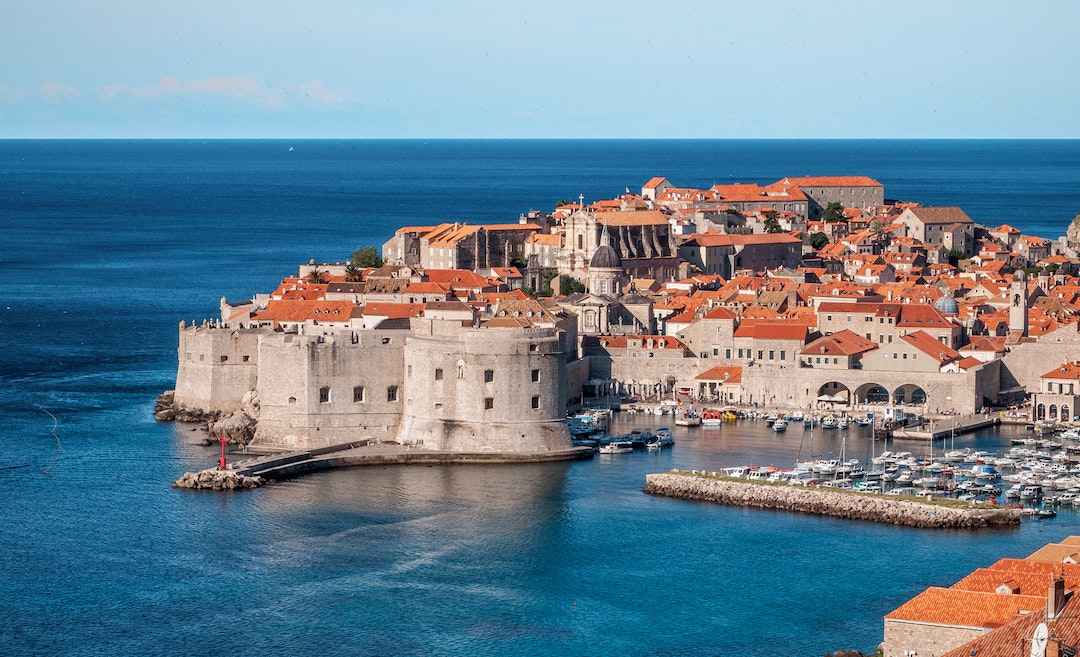 Croatia's second largest city, Split, is loved for many things: A fusion of the old and the new, a buzzing energy that never stops, atmospheric Roman monuments, and dramatic views of the Adriatic Sea. Well-developed, Split is a safe and friendly place for women travellers and Croatia being an open-minded country, you don't need to worry about gender discrimination issues.
Here are 10 tips to help you make the most of your trip to Split.
1. Visit in spring or summer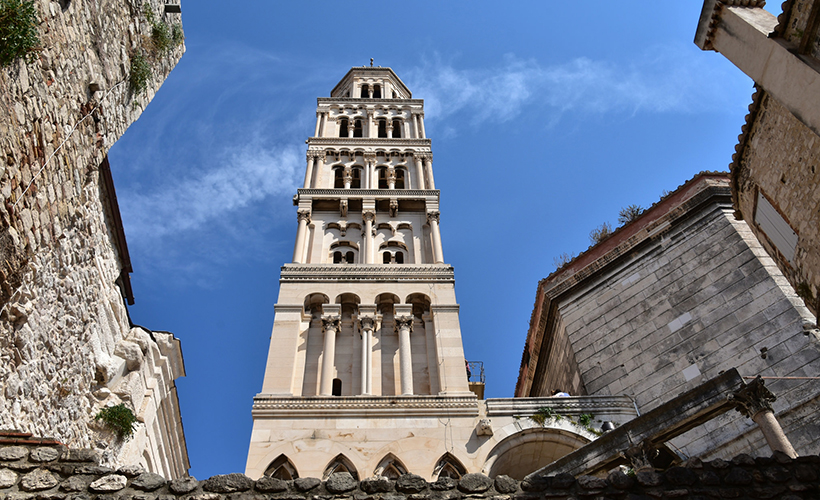 Split is a typical Mediterranean city where the weather is relatively warm the entire year. Still, considering that it's a seaside city, it's better to visit it during spring or summer. Split has numerous beaches, ranging from sandy to pebbly ones. Most of these beaches are opened to the public and you can sunbathe at will. The Adriatic Sea is clean, pleasantly warm and welcoming this time of the year. Visiting the city attractions is also more pleasant during the hot season, when the weather leads to some breathtaking landscapes.
---
Feel like going down the road less travelled by in Croatia? Check out these locations instead:
---
2. Ditch the hotels for guest houses
Split is known for its guest houses, which are budget friendly and considerably luxurious for their rates. Most of them are listed online, the renters speak English and sometimes are willing to negotiate the price. We recommend you to rent a room near Zenta Marina harbour, a few minutes away from the main attraction that is Diocletian's Palace, where most apartments come with sea views.
3. Dine like the locals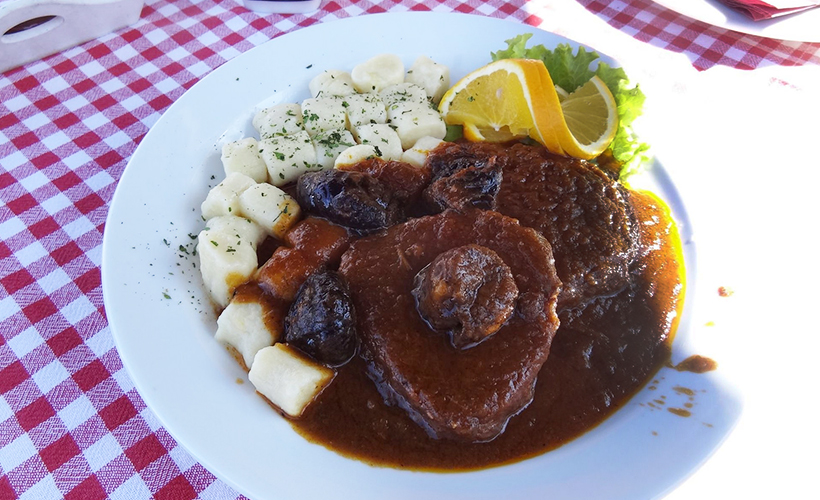 A great place to sample authentic local cuisine is the Tavern Matejuska, a small restaurant with that special Mediterranean atmosphere. They serve freshly-caught seafood and amazing local wines at affordable prices. If you want a more elegant location, head to Kadena in the Zenta neighbourhood. They serve the finest Croatian dishes, and service is impeccable.
When in Split you should definitely try a local dish called Dalmatian pasticada. It is a stewed beef cooked in a special sauce and it is served with gnocchi. If you want to try seafood, I would recommend octopus salad or black risotto with squid which are also traditional Dalmatian food. Complement your meal with a glass of bevanda, a combination of red wine and still water.
4. Wear whatever you want
Like we mentioned before, Croatia is a very open-minded country so you shouldn't worry about your outfit. If the weather is warm, switch to light, comfortable clothes and not worry about exposing too much skin – nobody will care. Dress as you please, nobody will judge as everyone is here to have a good vacation.
5. The nights are young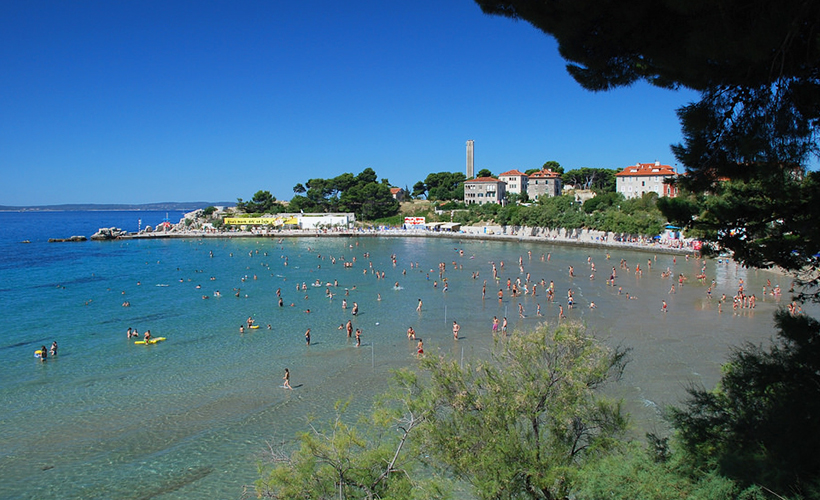 Split is a very lively city, especially in summer, and the night life is vibrant. For a start, go to Riva, a famous promenade filled with numerous coffee bars, of which ST-Riva is recommended as it places its chairs literally on the promenade so you can enjoy the best views. A short walk from Riva are some of Split's most popular bars for early evening hours, such as: Puls, Fluid and Ghetto. After midnight, head to the clubs. Popular ones include Vanilla Club, Hemingway Split, and Bacvice bar, which is located on the beach.
6. Sails up
Sailing is a popular activity in Split, which is strategically located so as to provide easy access to Croatia's popular islands such as Brac, Hvar, Vis, and Korcula. Book a sailing session with Miramo Club, which has three offices in Split. You have to bear in mind that yacht charter has one standard rule: You have to pay the full amount in advance. The rates are not cheap but the beautiful coasts, crystal-clear waters, and balmy weather all make it worthwhile.
7. Prepare for rain
True to its Mediterranean weather, Split experiences short and warm raining sessions. A stroll through the rain can be pretty nice, but if you plan on walking for longer distances, it might not be the wisest choice. Always have an umbrella with you – keep a small foldable one in your bag so there's no hassle bringing it around and you'll be prepared for sudden downpours.
8. Always carry cash with you
Split is full of ATMs and most stores accept credit card as a payment option. However, there are some merchants who accept only cash, such as those at the daily market, which is worth checking out for a wide range of goods. You will also need cash for public transportation. You don't have to carry too much cash, about USD65 or HRK450 (Croatian Kuna) should be enough for a day's needs.
9. Language
Besides German and Italian, English is commonly spoken in Croatia, especially among the young – locals start learning English from first grade. The Croatian language uses the Latin alphabet and the spelling is largely phonetic, so most words are written as exactly as they are pronounced. Learning some Croatian phrases before you come to Croatia will not only impress the locals but will serve you well too. Here are some useful phrases:
Hello – Bok
Yes – Da
No – Ne
Thank you – Hvala
Good morning – Dobro jutro
Good night – Laku noc
Please – Molim
How are you? – Kako si?
Take it easy/relax – Pomalo (This is a typical Dalmatian phrase that's widely used in Split)
---
Want other locations that are safe for solo female travellers? These locations are highly recommended:
---
10. Easy Internet access
You can easily find free Wifi at local coffee bars, restaurants, hotels and apartment rentals. At eateries, the Wifi password is usually printed on the bill or you ask from a waiter. Another option is to rent a pocket Wifi such as Roamfree Ninja, with sim card included, and they can deliver the device to you.