Though Penang is widely known as a food haven, many have been seeking a wider range of activities lately, and those that don't revolve around eating. If you've been keeping up with Penang's latest tourist spots, you may have heard of its latest, Design Village, located in Batu Kawan.
Often flocked by tourists from all over the country, and Penangites themselves, this outlet mall is similar to those in Johor and Genting Highlands. Teeming with stores by renowned fashion and lifestyle brands, it is no wonder that other businesses started to gain interest in setting up shop here. One of which is Kart Hauz, Penang's first-ever rooftop go-kart track.
Measuring approximately 350 metres in length, this go-karting track has been designed to cater to both adults and children. While there are beginner-friendly options, thrill-seekers will also find what they're looking for here.
Start your engines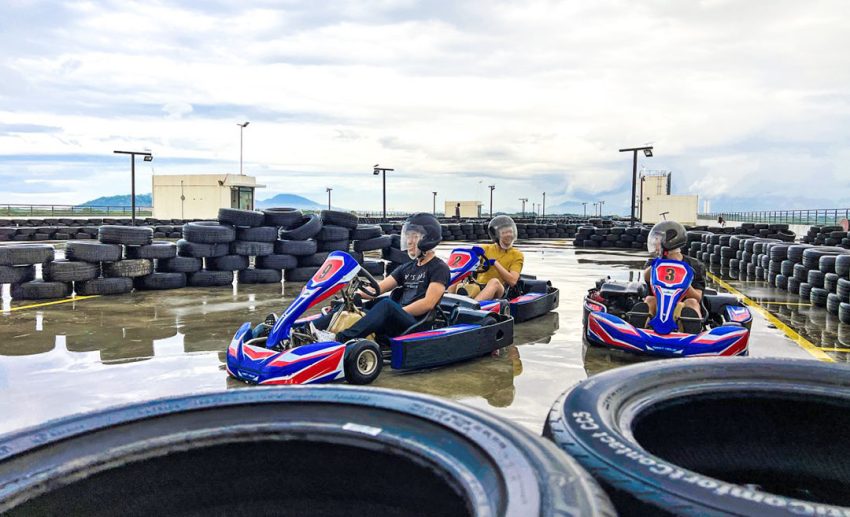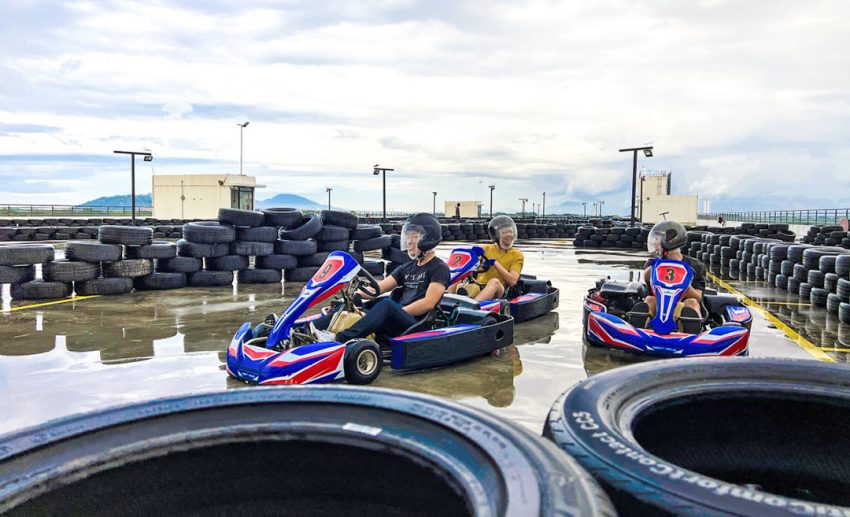 You'll have to make your way to the office to get yourself started, which is a container facing the track itself. Here, you can make payment and sign consent and declaration forms. Gloves and helmets are a must for go-karting, so if you're a newbie and don't own a pair of gloves, you can easily purchase them for RM3, and the helmets are free for all to use. To make the entire experience more fun, I recommend bringing family and friends along.
Before my go-karting session, I made it a point to visit Kart Hauz the day before for a quick visit and to book my slot. It was then that I got to meet the owners, who suggested I bring some spare clothes with me on the day of my ride as the weather often gets unpredictable.
Ready, set, go!
I was pretty nervous as I got into my go-kart for the first time, and you'd think it was like driving a car, but it isn't. After getting used to the kart, I tried my luck to see if I could overtake the other three experienced drivers on the track with me, but neither lady luck nor beginner's luck were on my side! Still, it was a fun experience, even if I was experiencing speed without the kind of protection a car would have!
If you find yourself a little overwhelmed with the sound of speeding karts and howling winds, don't hesitate to let one of the staff or even the boss know. Everyone is very accommodating here, and before each session, the karts are tested to ensure utmost safety and fun. If you decide to race at night, rest easy knowing that the staff at this venue will be holding neon guiding poles at each bend!
A podium finish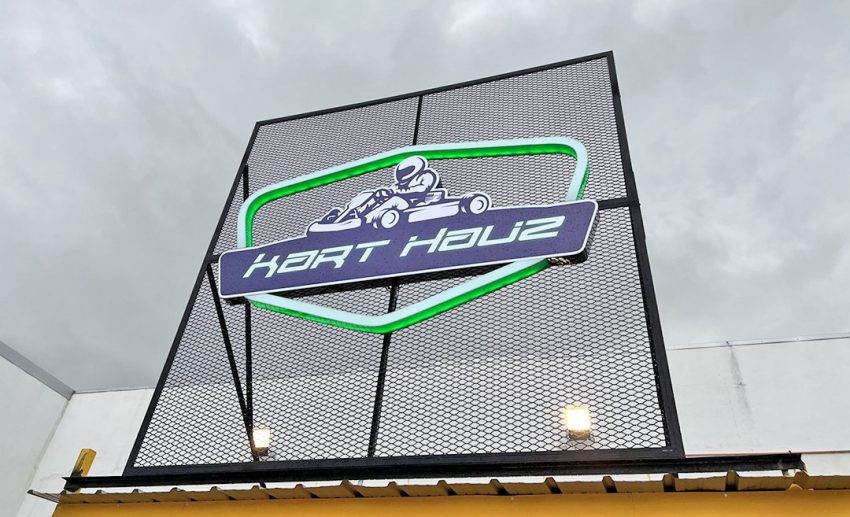 The ride cost me RM50 for 10 minutes, and while it may be steep for some, it's an experience I will never forget. And, who knows? Maybe next time I will bring some friends along, so we can race!
For now, I'll eagerly wait for the next outlet of Kart Hauz to open, which is slated to be in Balakong, Cheras South. That's a little insight I got from the owner after the race while we were looking at our lap times. If you plan on racing towards the later part of the evening, I should mention that the main star of this rooftop experience has got the be the stunning view of the sunset.
If you're ready to satisfy your need for speed, then get in touch with them via WhatsApp, where you can book an appointment or ask any questions you might have. Alternatively, you can also visit their website or social media channels.
Address: Level 6 Design Village Penang Mall, 733 Jalan Cassia Barat 2, 14110 Bandar Cassia, Penang
Contact: +601125183268
Opening hours: Daily, 3pm to 11pm
All images courtesy of Kart Hauz.