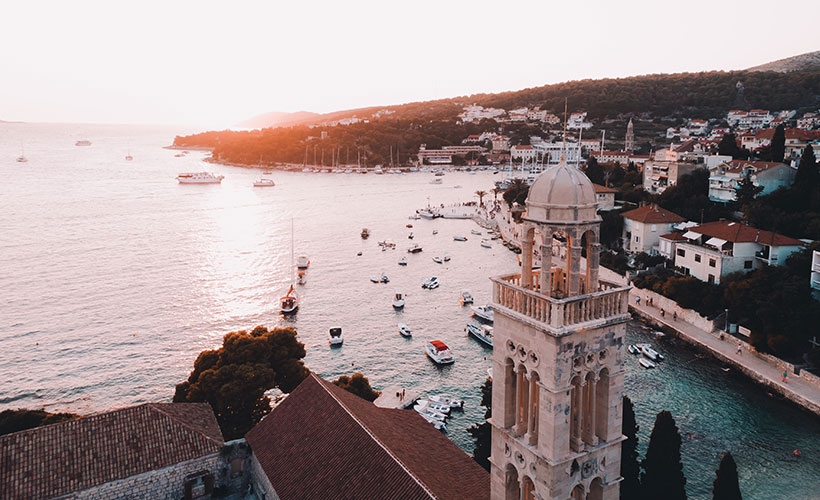 As a 12-year-old, what would your ideal birthday gift be in acknowledgement of the big milestone you've just hit? That milestone being entering teenhood, of course. Mine was experience, and experience was what I got.
I spent a month exploring the wonders of Croatia with my mum, and there's no denying the Balkan nation's beauty. The azure waters and rocky beaches are postcard-worthy, and sites such as the Pula Arena are out of this world! You're never truly far away from the coast when exploring Croatia. Even if it's not blissful beaches you comb through, stone castles and ethereal waterfalls captivate tourists of all kinds.
1st Stop: Zagreb
With only an eight-hour layover, I, unfortunately, didn't get to explore much of Croatia's capital city. Zagreb is filled with historical treasures and highlights, but what I managed to see left me in awe.
Dolac Market
Stop by this quirky market to pick up some fresh produce such as fruits, vegetables, and dairy products to snack on. For fanatics of purple lavender, be prepared to treat your olfactory senses to the heavenly scent of these gorgeous blooms.
Museum of broken relationships
This far-out museum is a collection of sentimental keepsakes people have kept from former lovers and broken relationships. Complete with stories about the item's history. Some stories made me laugh, but there were a few stories that were tear-jerking.
Street art
Get a taste of Zagreb's quirky style through the whacky street art of numerous local artists as you walk around the city.
Little cafes
Pop into one of the many cute and cosy little cafes to grab a bite to eat during your day of adventure, or sit down and chill for a while to take in the city's light and airy ambience.
A weekend Gateway in Split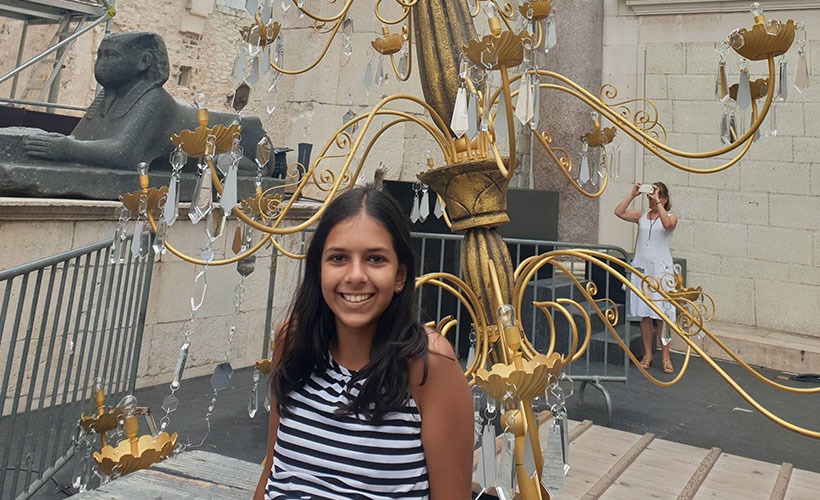 A short weekend road trip from Pula to Split was all we needed to spice up our holiday. With lots to see, we were sad that it had to come to an end.
Diocletian's Palace
Take time to admire the breath-taking palace grounds and enjoy the lively chatter and great photo opportunities. Diocletian's Palace is an ancient palace built for the Roman emperor Diocletian at the turn of the fourth century AD, which today forms about half the old town of Split.
Sphinxes
The sphinxes aren't all that much, but if you've got some time to kill, it's cool to check out. There are two sphinxes and they are located in different areas of the palace grounds, and only one still has a head. It's a bit of a treasure hunt as you will only spot it if you pay attention.
---
One of the things Croatia is famous for is that the hit series Game of Thrones was shot there:
---
Home Away from Home – Pula
I spent the most time here as a part of Mindvalley's teens programme. This one-month journey was a life-changing experience and journey to personal growth. At first, I was surprised by Croatia's resemblance to Italy and how friendly the people were. Eventually, everything about Croatia became warm and homely and a sense of familiarity kicked in.
Arch of the Sergii
Also known as The Golden Gate, the arch is located in Old Town Pula. The arch was built during the Hellenistic period of Mediterranean history (between the death of Alexander the Great and the arising of the Roman Empire).
Pula Arena/Amphitheatre
The Pula Arena is one of the three arenas in the world you can actually rent! Partying all night long in an ancient Roman arena was a magical experience and one I wouldn't trade for anything Now, that's definitely worth your envy. The arena is also the only remaining Roman amphitheatre to have four side towers and with all three Roman architectural orders entirely preserved.
Hawaii Beach
My favourite hangout spot. Pula has many gorgeous beaches, but Hawaii Beach (close to Verdula beach) has to be my all-time favourite. This was where I spent the most time with my new friends. With big cliffs to jump off, beds and hammocks to relax on, and a calm breeze, Hawaii Beach has it all!
Flaviani Desserts
What could be better than a dessert place in the centre of Pula, serving handcrafted ice cream rolls, pancakes, and more? I had to add this in because I went to this sweet little spot almost every day. Both the food and vibe kept drawing me in.
Keeping active
Some cool activities I immersed myself in includes AcroYoga, free-flow painting, hula hoops, cliff jumping, learning to DJ, and bettering my Latino dance skills.
12th July 2019 – The Big Day – My Birthday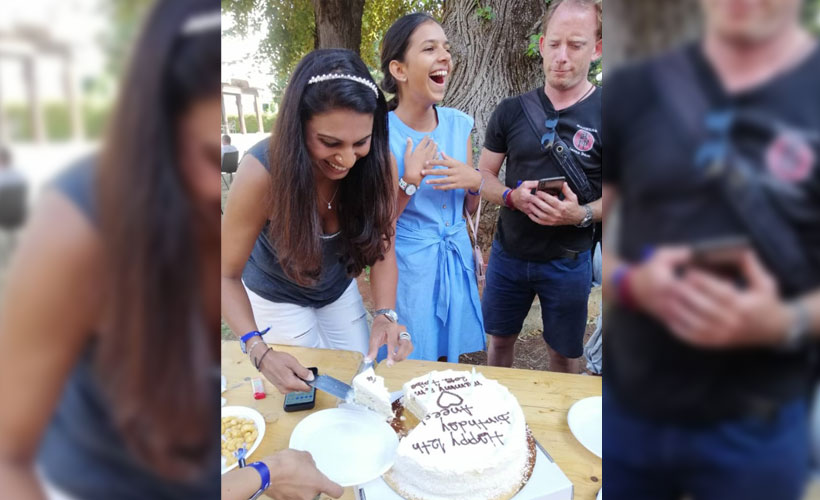 Having done this, I now wish to spend my birthday overseas with new or existing friends every year. Being in beautiful Croatia for a month has made my birthday feel truly special.
My wish is for other kids to travel and treasure experience, rather than collecting material possessions (dust collectors as my mum calls them). Experience is a gift that can never be taken away from you, and I've learned that seeing the world is definitely one such experience to be treasured. This was a birthday wish come true and I feel like I'm entering my teen years with a fresh perspective. A month in Croatia was the best gift I could have possibly hoped for. I'm so glad I got to do this.
*All images courtesy of the author unless stated otherwise. 
23984, 23018, 22840
Get all the latest travel stories from Zafigo. Follow us on Facebook, Twitter, and Instagram.