When we first interviewed Elliz Azhar just a year ago, her content brand, The Kampung Vegan, had a small but solid following. But my, oh my, has that blown up! Much growth has happened recently for the prolific content creator, and The Kampung Vegan now has nearly 140,000 followers on Instagram, 72,200 on TikTok, and 8,000 subscribers on YouTube.
Needless to say, it's been a busy year for the Langkawi-based vegan recipe creator, and we thought there was no better time than now, during Veganuary and reopened borders, to touch base with her again. But before we get into her most recent epicurean and travel adventures, we want the lowdown on Veganuary.
Vegans sometimes get a lot of flak for their dietary choices (as the comments on Elliz's own posts can demonstrate), but it turns out that Veganuary can be a great time for someone to have a go at being vegan, hopefully sans the judgment of peers.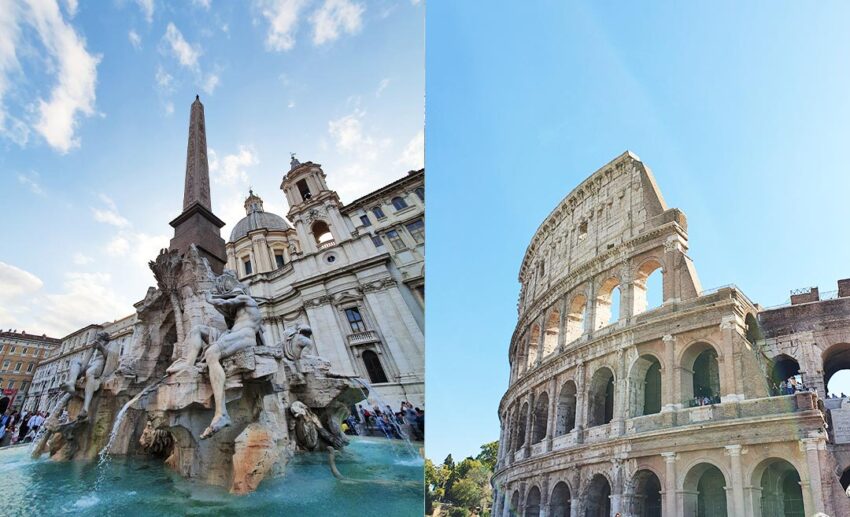 "This month-long movement allows us to educate people on veganism and encourage them to take on the challenge. In Malaysia, we even have our version of Veganuary called MyVeganuari," she says. "Even if it helps someone decide to eat a plant-based meal once a week, it's already a massive win for the planet, the environment, and the animals."
Her advice, though? Don't dive into it unprepared! "Do research on veganising your favourite foods. There's no need to miss out on eating your favourite things if you're vegan; it's all about being creative and thinking outside the box!" Of course, her social media channels dedicated to veganising Malaysian food help with doing just that!
So where exactly does a vegan with a love for food and travel eat while they traverse the globe? As it turns out, Elliz has you covered in that department too.
Where in Malaysia is your favourite place to travel to?
Kota Kinabalu, Sabah (KK) is undoubtedly one of my favourite destinations to travel to. It's my mum's hometown, so having family there makes it extra special. There's a certain warmth in the people of KK that, if you've never been there before, will surprise you. You can start a conversation with anyone there, and it'll feel like you've known them for years. The beautiful islands around the city are also incredible to explore.
Have you travelled much since the pandemic?
The pandemic has turned me into a total homebody! I've become too comfortable and have yet to venture out too far. In fact, I had my first trip outside the country to Bali only a couple of months ago. It felt surreal to travel again finally; I've definitely missed it!
Congratulations on your recent nuptials! Have you had a chance to honeymoon?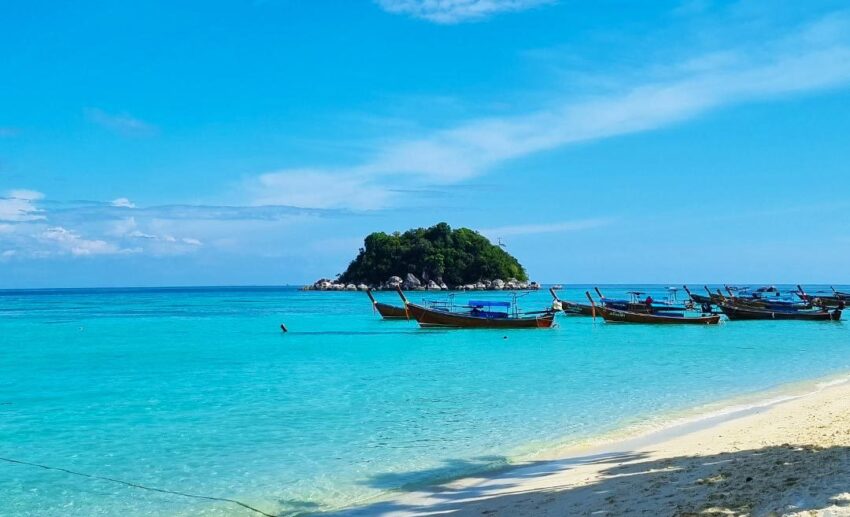 Thank you! We just went on a mini trip to Koh Lipe, Thailand and had a fantastic time stand-up paddling and snorkelling the clear waters. We even saw a lionfish in a hidden cove! That was absolutely incredible to witness in shallow water and so close by.
As a vegan, where are your favourite places to eat in KL and Langkawi?
The Hungry Tapir in Chinatown is my go-to in Kuala Lumpur (KL); it's run by a mother-and-daughter duo, Cynthia and Makissa. You can feel their passion and soul throughout the entire restaurant, from the food to the work culture.
In Langkawi, my go-to is The Beach Grill Restaurant at The Ritz-Carlton. It's only 10 minutes away from my place! Even though it's not a vegan restaurant, they have a decent amount of plant-based dishes on the menu. Plus, the chefs are always open to experimenting and offering one-of-a-kind dishes. For World Vegan Month in November 2022, I collaborated with The Ritz-Carlton's Executive Chef Mattia Salussoglia. We came up with Gnocchi Masak Lemak — a fusion dish inspired by Chef Mattia's Italian background and my Malaysian heritage.
Favourite country in the world to holiday at.
Italy! It's such a beautiful country; I don't think anything I say will do it justice! The history, the food, the culture… there's something for everyone there. The first time I travelled there, I was 19 years old, and I chaperoned my brother and our two friends, who were all younger than me.
Why our parents actually agreed to let us go is beyond me, but we had the most magical time. This was before you could easily navigate everywhere with a phone; we explored cities with an actual map. The experience was unforgettable.
Favourite place in the world for vegan food.
Bali's vegan food culture is absolutely amazing! You can find vegan food everywhere, from warungs to high-end restaurants. On my last trip there, I did nothing but eat good vegan food all day!
Which three cities around the world are your favourite?
Rome, Christchurch, and Langkawi. Rome because there's so much history everywhere you look, there's a story behind everything, and that's beautiful. Christchurch is like a second home to me, my husband is from there, and the city has a friendly, intimate vibe. And last but not least, Langkawi, which is where I live. The island has so many things to offer off the beaten path, and it's home.
City, mountain, or beach?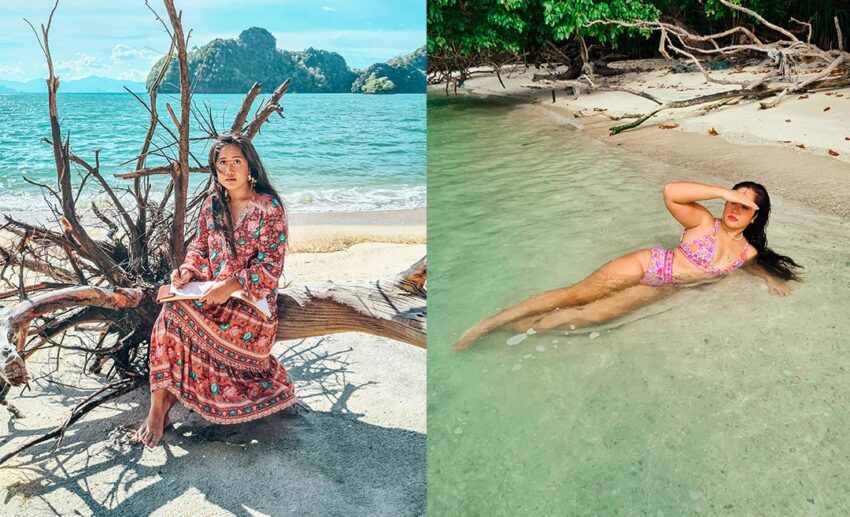 Beach, without question! Everything is more relaxed at the beach; the air feels different, and the sun is like a warm hug. This island girl really can't go long without longing for the beach.
Where do you think is the most underrated travel destination?
Langkawi, which is very surprising, considering it's one of the most popular holiday destinations in Malaysia. But the true Langkawi island is underrated. Tourists come and go; they do what they think they must do — like riding the cable car, buying cheap chocolates and booze, and visiting Pantai Cenang.
Langkawi has so much more to offer than just these. There are many layers to peel through. It's good that the island has its secrets, though. At least we can keep them safe and pristine for a bit longer.
Do you have any tips to share with other vegan travellers out there?
Research well before your trip to know the food situation at your destination. When I travel, I like staying in Airbnbs because it gives me the flexibility of cooking my own food, so I don't have to worry so much about not being able to find vegan food in a foreign place.
We know you get your cooking inspo for your feeds from Malaysian food, but is there any town/place in particular that you look to for inspiration?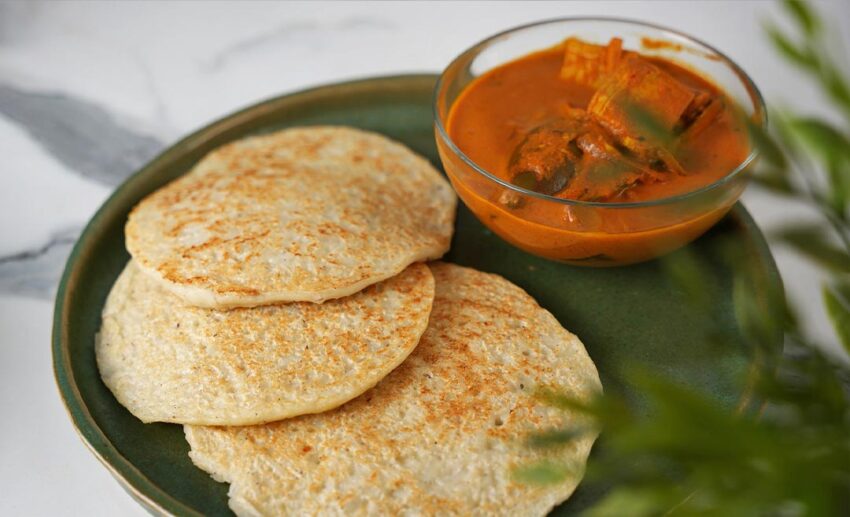 I always look to the Northern regions of Malaysia for inspiration. Growing up, I remember the foods I had in these places the most, especially since my father's family is from there, and I spent a lot of time with my grandparents. It's so nostalgic and comforting; I'm always looking to recreate and relive those feelings and tastes again.
All images provided by Elliz Azhar