One of the things that excites any traveller before a trip is getting a dose of something new. A new place, new food, new culture, and new faces — what's not to get excited over? And if you're jetting all the way to Rome, Italy, besides indulging the food, drink, and architecture, be sure to also watch a good ol' Italian opera. It's one of the best ways to immerse yourself in a centuries-old art form steeped in tradition. Here are more reasons why.
It's an excuse to dress up a little!
Allow yourself an evening to go fancy and enjoy the extravaganza that a trip to the opera would normally entail. While many modern opera houses don't actually have strict rules about how to dress for their events (this is a common misconception), why not use this as an excuse to dress up smart and have a little more fun while in Rome?
There's nothing quite like the energy that stems from when you're getting ready for a big night out and not knowing what to expect. So dress up, get a little drink, and make sure you're in your seat on time. No matter what you choose to see, a Rome concert schedule demands punctuality, so there's no room for the 'fashionably late' here.
The opera is synonymous with Italy
For a real and authentic holiday experience, it's always a good idea to join in with some of the area's most culturally engaging pastimes. Not only does it provide you with some great memories, but it also gives the country you're visiting the ultimate show of respect.
People who visit New York love to attend a baseball game. Those who visit Canada will usually choose to attend a Hockey game. In Italy, there's always football of course, but what about the rich history and love between Italians and the emotions that opera evokes?
Not only does opera tell historic stories and tales about love, war, loss, family, and Italy's fascinating past, but it also takes you by the hand and guides your senses through a fascinating insight into what it means to be a proud Italian. For a real feel of Italy, you can't beat it!
It's a unique experience you'll never forget
Life is full of chances to make memories you can look back on fondly. And how many opportunities do you have in life to attend an opera in the capital of Italy? If you're fortunate enough to be in Rome, this is one of the most memorable things you can experience there. With the opera, you'll be able to experience something unforgettable that's full of passion and a lust for life.
There are some things in life that we always look back on and wished we'd done. Missed opportunities on trips abroad are high on many peoples' lists of biggest regrets. Sometimes, we're all so eager to visit museums and galleries that we forget that there are other ways to enjoy the local culture.
It's romantic and educational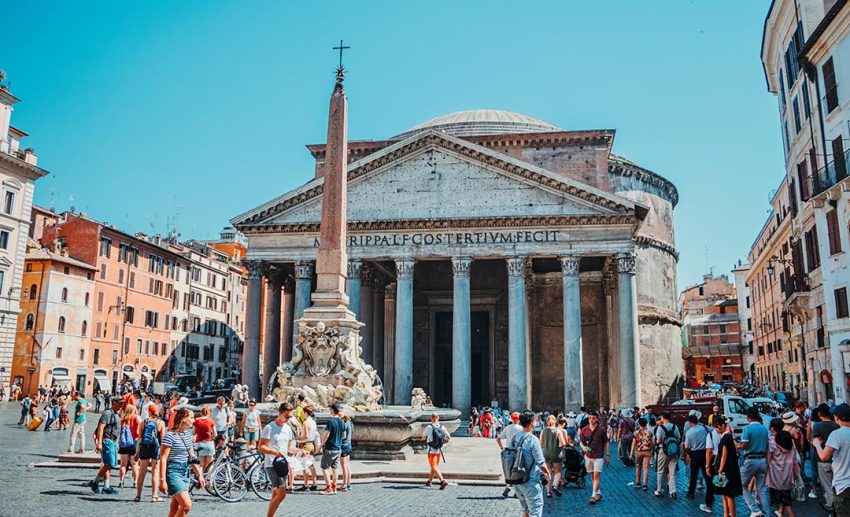 A night out at the opera in Rome is one of the most romantic things a couple can do. Think about it — the booming passionate singing, the stunning musical overture, the magic of being in another country, the beautiful and impactful storytelling. When you put it all together, you've got a recipe for romance, true love, and treasured memories for years to come.
But Rome isn't just for star-crossed lovers, as Italy is also one of the most family-friendly places in Europe. So, if you're visiting Rome with the family, it's the perfect opportunity to introduce your children to one of the world's oldest and most emotionally uplifting art forms!
Watching your children's eyes light up in awe of the staging and performances of an opera show will stay with you. And when it's time to go back to school again, they'll have stories to tell, a greater knowledge of other cultures, and they'll have been a part of something no one else in the class probably ever will be!