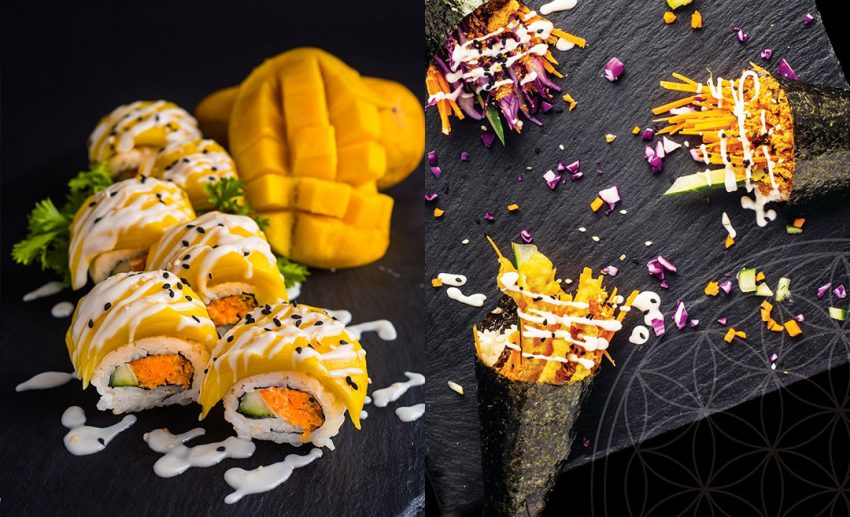 Subscribe to our new 

Telegram

 channel for the latest updates.
Just a few years ago, vegan restaurants in Malaysia's bustling capital city Kuala Lumpur (KL) were far and few between. Even more so for vegan products that were rarely seen on the shelves of any grocery store (yes, even the 'big' ones). Fast forward to 2020 and veganism is now gaining in popularity around the world, Malaysia included. This means vegan food and produce in Malaysia is more accessible than ever, yay!
Due to religious beliefs, the Chinese and Indian community in Malaysia is to thank for an endless amount of vegetarian options, but there is a difference between a vegetarian and a vegan diet (for those unaware). A vegan diet constitutes not just refraining from meat, but all animal by-products including milk, eggs, and honey. 
So, where can you find food for such a specific diet? This listicle features restaurants serving myriad cuisines – be it Malay, Thai, or fusion. If you're a vegan or not, we can vouch that the food is delicious, so go on and enjoy:
Indian: The Ganga Café, Bangsar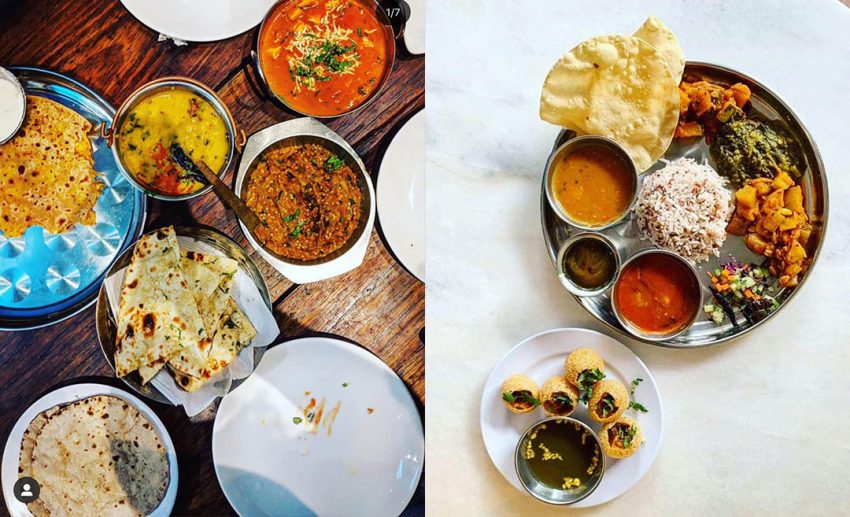 How vegan: The Ganga Café is vegan-friendly (no eggs) but some dishes contain dairy, like the palak paneer (spinach with goats cheese) and cheese naan.
This Bangsar institution is known for its affordable Sunday buffet so definitely visit on this day if possible – and don't forget to make a reservation! While some dishes at the buffet contain dairy, don't hesitate to ask one of the friendly staff for clarification. 
Address 19, Lorong Kurau, Bangsar 59100, KL
Instagram | Facebook | Website
Chinese: Tze Ern Veg Restaurant, Solaris Dutamas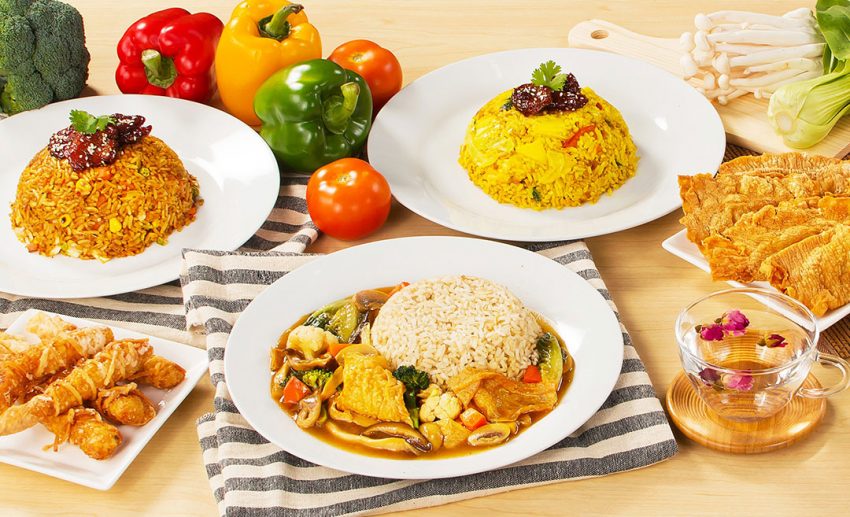 How vegan: Tze Ern Veg Restaurant is vegan- and Jain-friendly, with items containing egg, garlic, and/or onion clearly labelled on the menu. You may also request modifications such as having the egg removed from a dish.
Consider this your go-to for a quick vegetarian/vegan meal. As it's a Chinese restaurant, you can expect classic local Chinese fare such as char kuey teow (fried flat noodles), claypot lao shu fun (silver needle noodles), curry noodles, belacan (shrimp paste) fried rice, and so on.
Address D3-G4-09, No 1, Jalan Dutamas 1, Solaris Dutamas 50480, KL
Instagram | Facebook 
Malay: Sala KL Vegan Restaurant, Desa Sri Hartamas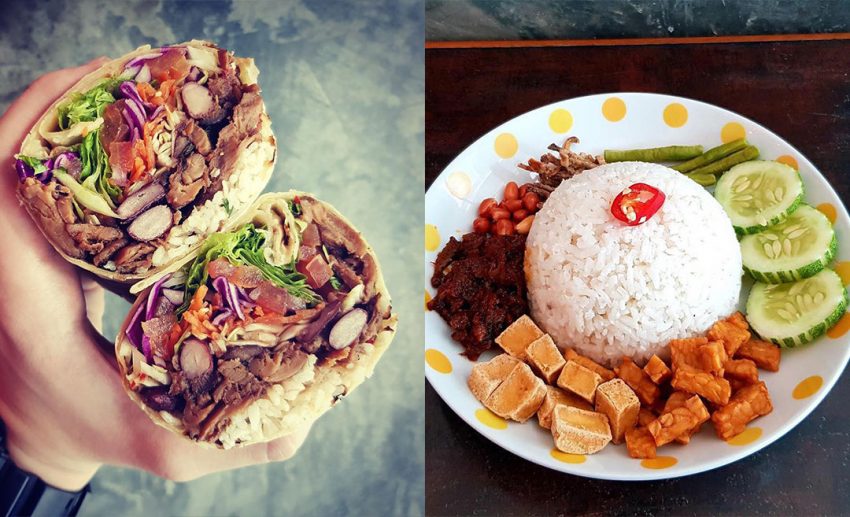 How vegan: Totally vegan.
Although known for their Mexican food, specifically its burritos, the Malay food at Sala KL Vegan Restaurant is equally as mouth-watering. Unsurprising, considering the owner is Malay. Currently, you'll find nasi lemak (coconut rice), curry laksa (spicy noodle soup), and curry puffs available, but if you're lucky, rendang (spicy meat dish that's veggie in this case) or other local delights might be the special of the day. 
Address A-G-03A, Galeria Hartamas, 21, Jalan 26A/70A, Desa Sri Hartamas, 50480, KL
Instagram | Facebook | Website
Fusion: The Hungry Tapir, Chinatown
How vegan: Totally vegan.
The Hungry Tapir is an aesthetically-pleasing tropical dream which is why even non-vegans flock to the restaurant in droves so a reservation is required! While, yes, it's the perfect resto for an #OOTD, the food is just as much a draw. If you're craving Asian, order the Roti Canai (flatbread) that's not normally vegan but totally is here. Another must-try is the Mama's Satay, and if you're craving Western, then order the Arancini Balls (made with in-house vegan cheese) or the Pink Bombshell (a burger).  
Address 135, Jalan Petaling, Chinatown, 50000, KL
Instagram | Facebook 
Japanese: Sushi Kitchen, Kota Damansara
How vegan: Totally vegan.
Originally, Sushi Kitchen was established in 2009 in Penang with the intention to serve flavourful yet healthy Japanese food to the island state. Fast-forward a couple of years and now they have multiple branches, with the greater KL one being in Kota Damansara. While mock meat is addictive, it's not always vegan or even healthy, so Sushi Kitchen doesn't serve any. Instead, you'll find (crispy) chicken floss fried rice, miso udon (thick noodles), deep-fried sushi, tempura handrolls, and more. Bonus: the water used for drinking and cooking is filtered and stored using a method by Dr Masaru Emoto. If you're unfamiliar with the name, do yourself a favour and Google him!
Address I Residence, 6-1, Persiaran Surian, Kota Damansara, 47810, Petaling Jaya.
Instagram | Facebook | Website
Thai: Sukaphat Thai Vegetarian Restaurant, Old Klang Road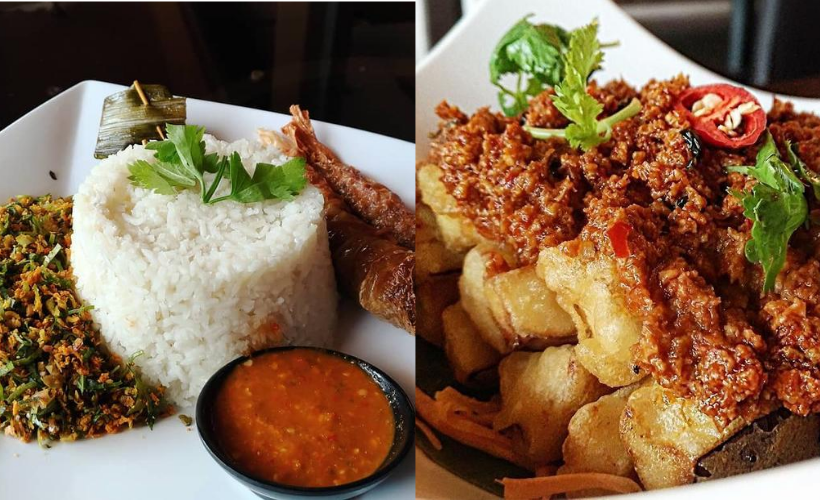 How vegan: Sukaphat Thai Vegetarian Restaurant is vegan-friendly and clearly states on the menu if an item is vegetarian or vegan.
This was the first Thai vegetarian restaurant in Malaysia, and because of that, its location is in the heart of the city – inside Valenza Hotel and Café to be specific. The taste is authentically Thai, meaning the spice is real and the menu is varied, ranging from traditional green curry (served with lion's mane mushroom) to eggplant with vegan minced chicken to tom yam mee hoon (spicy and sour soup with rice noodles), and more. 
Address Lot 118, Batu 3, Jalan Klang Lama, 58100, KL
Instagram | Facebook 
Follow Zafigo on Instagram, Facebook, and Twitter. Sign up to our bi-weekly newsletter and get your dose of travel tales, tips, updates, and inspiration to fuel your next adventure!