Just a few years ago, vegan restaurants in Malaysia's bustling capital city Kuala Lumpur (KL) were far and few between. Even more so for vegan products that were rarely seen on the shelves of any grocery store (yes, even the 'big' ones). Fast forward to 2020 and veganism is now gaining in popularity around the world, Malaysia included. This means vegan food and produce in Malaysia is more accessible than ever, yay!
Due to religious beliefs, the Chinese and Indian community in Malaysia is to thank for an endless amount of vegetarian options, but there is a difference between a vegetarian and a vegan diet (for those unaware). A vegan diet constitutes not just refraining from meat, but all animal by-products including milk, eggs, and honey.
So, where can you find food for such a specific diet? This listicle features restaurants serving myriad cuisines – be it Malay, Thai, or fusion. If you're a vegan or not, we can vouch that the food is delicious, so go on and enjoy:
Indian: The Ganga Café, Bangsar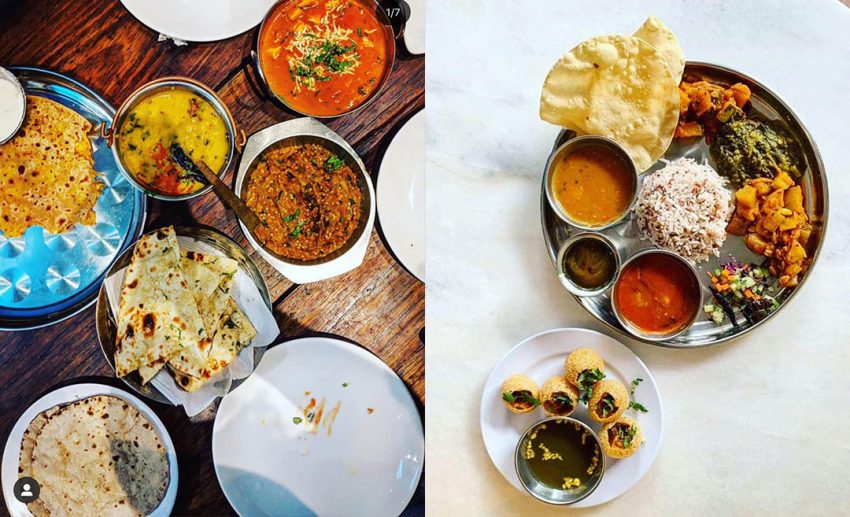 How vegan: The Ganga Café is vegan-friendly (no eggs) but some dishes contain dairy, like the palak paneer (spinach with goats cheese) and cheese naan.
This Bangsar institution is known for its affordable Sunday buffet so definitely visit on this day if possible – and don't forget to make a reservation! While some dishes at the buffet contain dairy, don't hesitate to ask one of the friendly staff for clarification.
Address: 19, Lorong Kurau, Bangsar 59100, KL
Chinese: Tze Ern Veg Restaurant, Solaris Dutamas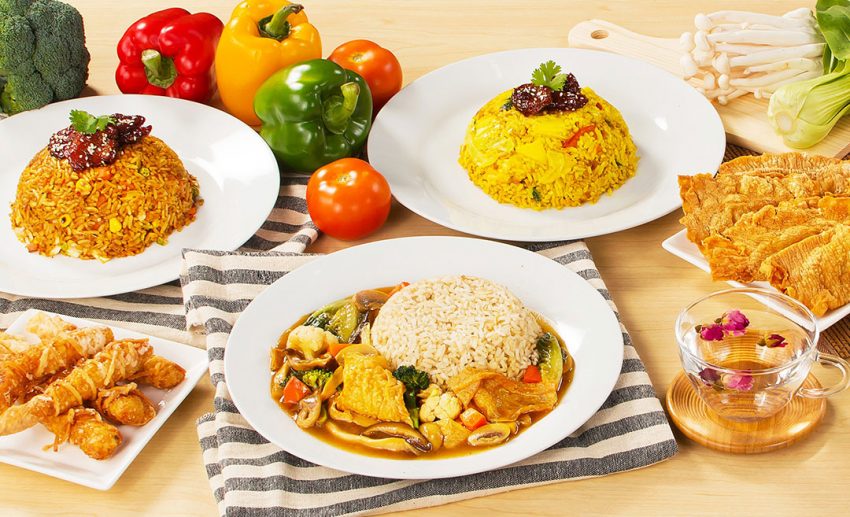 How vegan: Tze Ern Veg Restaurant is vegan- and Jain-friendly, with items containing egg, garlic, and/or onion clearly labelled on the menu. You may also request modifications such as having the egg removed from a dish.
Consider this your go-to for a quick vegetarian/vegan meal. As it's a Chinese restaurant, you can expect classic local Chinese fare such as char kuey teow (fried flat noodles), claypot lao shu fun (silver needle noodles), curry noodles, belacan (shrimp paste) fried rice, and so on.
Address: D3-G4-09, No 1, Jalan Dutamas 1, Solaris Dutamas 50480, KL
Malay: Sala KL Vegan Restaurant, Desa Sri Hartamas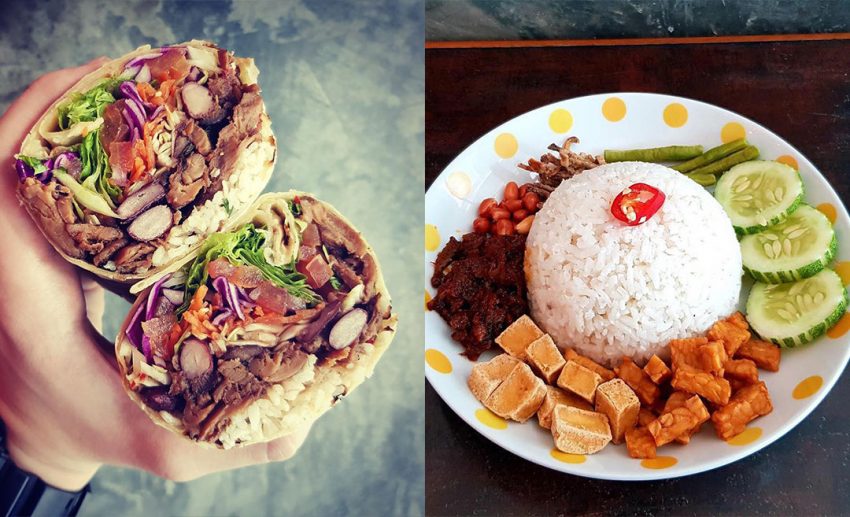 How vegan: Totally vegan.
Although known for their Mexican food, specifically its burritos, the Malay food at Sala KL Vegan Restaurant is equally as mouth-watering. Unsurprising, considering the owner is Malay. Currently, you'll find nasi lemak (coconut rice), curry laksa (spicy noodle soup), and curry puffs available, but if you're lucky, rendang (spicy meat dish that's veggie in this case) or other local delights might be the special of the day.
Address: A-G-03A, Galeria Hartamas, 21, Jalan 26A/70A, Desa Sri Hartamas, 50480, KL
Fusion: The Hungry Tapir, Chinatown
How vegan: Totally vegan.
The Hungry Tapir is an aesthetically-pleasing tropical dream which is why even non-vegans flock to the restaurant in droves so a reservation is required! While, yes, it's the perfect resto for an #OOTD, the food is just as much a draw. If you're craving Asian, order the Roti Canai (flatbread) that's not normally vegan but totally is here. Another must-try is the Mama's Satay, and if you're craving Western, then order the Arancini Balls (made with in-house vegan cheese) or the Pink Bombshell (a burger).
Address: 135, Jalan Petaling, Chinatown, 50000, KL
Japanese: Sushi Kitchen, Kota Damansara
How vegan: Totally vegan.
Originally, Sushi Kitchen was established in 2009 in Penang with the intention to serve flavourful yet healthy Japanese food to the island state. Fast-forward a couple of years and now they have multiple branches, with the greater KL one being in Kota Damansara. While mock meat is addictive, it's not always vegan or even healthy, so Sushi Kitchen doesn't serve any. Instead, you'll find (crispy) chicken floss fried rice, miso udon (thick noodles), deep-fried sushi, tempura handrolls, and more. Bonus: the water used for drinking and cooking is filtered and stored using a method by Dr Masaru Emoto. If you're unfamiliar with the name, do yourself a favour and Google him!
Address: I Residence, 6-1, Persiaran Surian, Kota Damansara, 47810, Petaling Jaya.
Thai: Sukaphat Thai Vegetarian Restaurant, Old Klang Road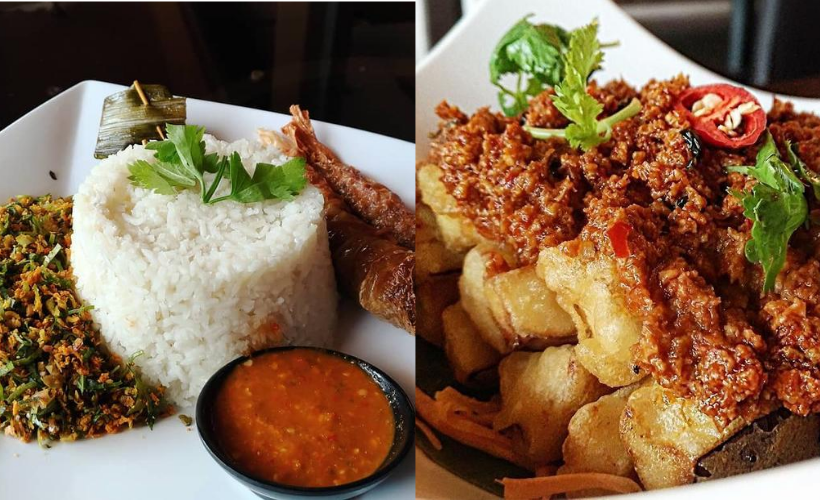 How vegan: Sukaphat Thai Vegetarian Restaurant is vegan-friendly and clearly states on the menu if an item is vegetarian or vegan.
This was the first Thai vegetarian restaurant in Malaysia, and because of that, its location is in the heart of the city – inside Valenza Hotel and Café to be specific. The taste is authentically Thai, meaning the spice is real and the menu is varied, ranging from traditional green curry (served with lion's mane mushroom) to eggplant with vegan minced chicken to tom yam mee hoon (spicy and sour soup with rice noodles), and more.
Address: Lot 118, Batu 3, Jalan Klang Lama, 58100, KL
Fusion: Sprout, Bangsar
How vegan: Totally vegan.
If ever you're running around the Bangsar area and need a quick bite, then Sprout should be your go-to. Located right smack bang by the Skybridge in Bangsar Village 1, this 100% plant-based cafe features all-day brunch faves like vegan quiches, small plates such as gyoza and meatless balls, and large plates featuring the likes of a plant-based 'chicken' and waffle dish. Oh, and you can even get them to deliver to you instead!
Address: Lot F13A, Bangsar Village I, 1, Jalan Telawi 1, 59100 Kuala Lumpur
Japanese: Kusa Vegan, Bukit Bintang
How vegan: Totally vegan.
Another Japanese joint for the list, SUPE Vegan offers a plush ambience complete with Zen-inducing Japanese-style interiors and its plant-based fare. Penang veganites will also be happy to know that besides this plush branch in Bukit Bintang, there's also one right there in George Town!
One must-try is their Organic Black Chaco Noodle Soup. Made with a base of organic grain oat milk, it's the perfect choice for ramen fans who love the creamy richness and a burst of umami in your broth. Besides noodles options, SUPE also has a wide array of plant-based sushi rolls. For dessert, don't miss out on their homemade daifuku mochis.
Address: Unit G2, Wisma Noble Land No 2, Lorong Changkat, Lorong Ceylon, Bukit Bintang, 50200 Kuala Lumpur
Dessert: Kind Kones, Bangsar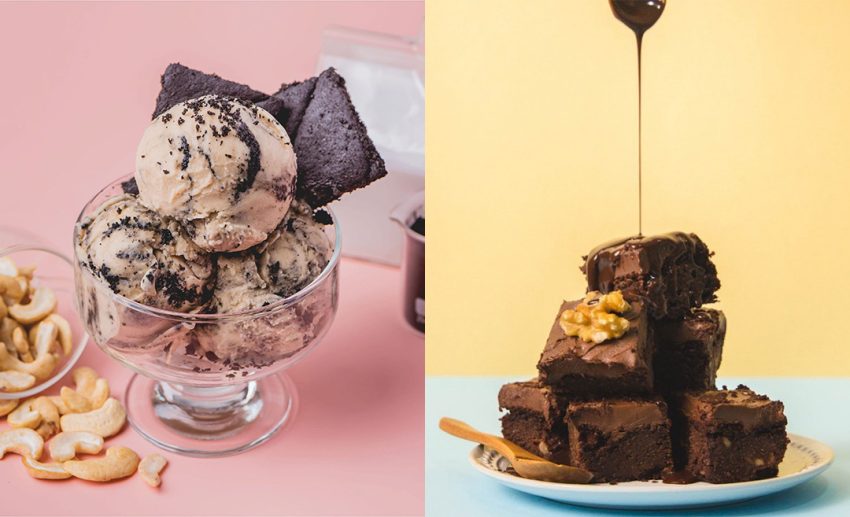 How vegan: Totally vegan.
What makes Kind Kones unique is that it's Malaysia's first totally plant-based and all-natural ice cream parlour. Now offering more than ice cream, they've gone on to include healthy desserts to their ever-growing repertoire of plant-based goodies.
So besides the likes of Cookies & Cream ice cream made of coconut-cashew milk loaded with charcoal cookie bits, you can also sink your teeth into cakes like the Flourless Sweet Potato Brownie, Keto Passionfruit Cheese Tart, and the Way Better Bread. And, if you so like, you can also cop a jar of their Chocolate Hazelnut Butter for a vegan-friendly alternative to Nutella.
Address: Outlets in Mid Valley Megamall, Bangsar Village, 1 Mont Kiara, and Plaza Damansara
Fusion: The Vegan Place, Desa Sri Hartamas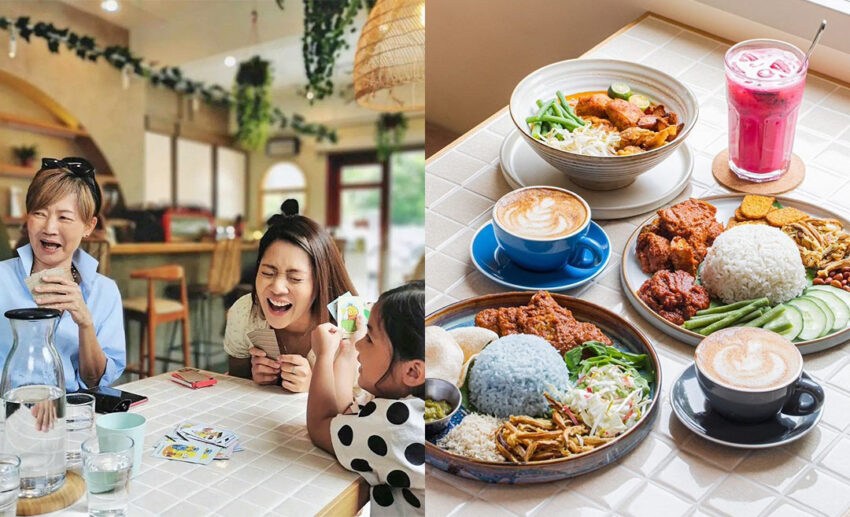 How vegan: Totally vegan.
Hartamas vegan folks, we're pretty sure this place is already on your list of neighbourhood go-tos. The Vegan Place is a cosy restaurant serving your favourite local foods, plant-based. Their Nasi Lemak is a must-have, or you can opt for another best-seller, the Nasi Tofu Geprek. You can enjoy brunch here too with an Avo Pesto Toast, Sausage Muffin, or pancakes!
Address: 4 Jalan 28/70A, Desa Sri Hartamas, 50480 Kuala Lumpur
Fusion: Savor Of Life, Delivery service in Kuala Lumpur
How vegan: Totally vegan.
Savour life's little moments with Savor of Life! They don't have a physical restaurant, but you can make orders via GrabFood or on their website. Pre-orders are available for those who like to plan their meals.
Find finger-licking menu items like Sarawak Laksa, 'Bacon' Cheezy Mac, and Sambal Tempeh Pokebowl. Their Nasi Lemak is also to die for, with fragrant rice and vegan anchovies that are really deceiving. The mushroom rendang that comes with the Nasi Lemak is absolutely amazing!
Fusion: Hijau, City Centre
How vegan: Totally vegan.
In the heart of Downtown Kuala Lumpur (DTKL), inside the unique cultural hub REXKL, lies Hijau. Serving comforting plant-based food inspired by Malay and Indonesian dishes, Hijau brings something different for folks visiting DTKL. You'll find dishes like Nasi Kerabu, Nasi Padang, and Percik Burger that will surely whet your appetite.
Address: REXKL, 80, Jalan Sultan, City Centre, 50000 Kuala Lumpur, Wilayah Persekutuan Kuala Lumpur
Editor's note: This story was originally published on 23 September 2020, updated on 27 January 2022, and has since been updated again to feature more restaurants.