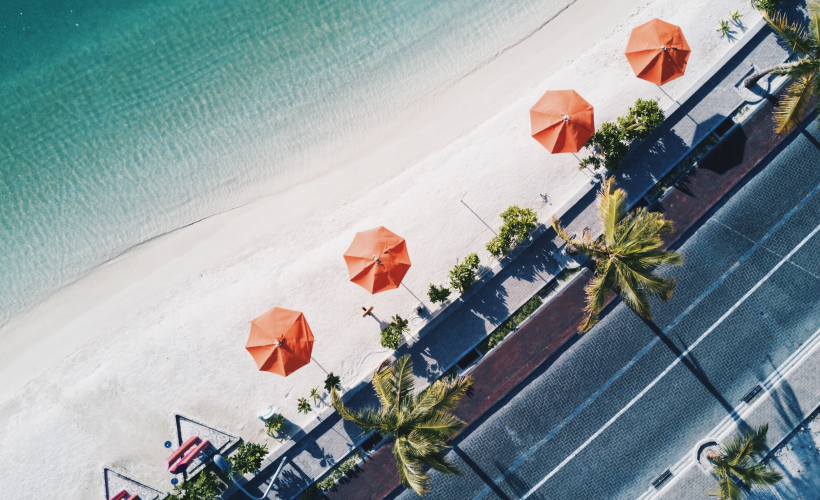 Let's face it. We've all been guilty of cookie cutter beach Instasnaps. You know, backdrops of the sun, sand, and sea accompanied by captions like "Beach don't kill my vibe" or "High tides, good vibes ❤." One thing's for sure; we love being on the beach. Fortunately, we've got even better tropical getaways lined up for you (and your Instagram feed). No, seriously.
Listed for your travel planning convenience, a round-up of the most colourful beaches in the world:
WHITE: Hyams Beach, New South Wales, Australia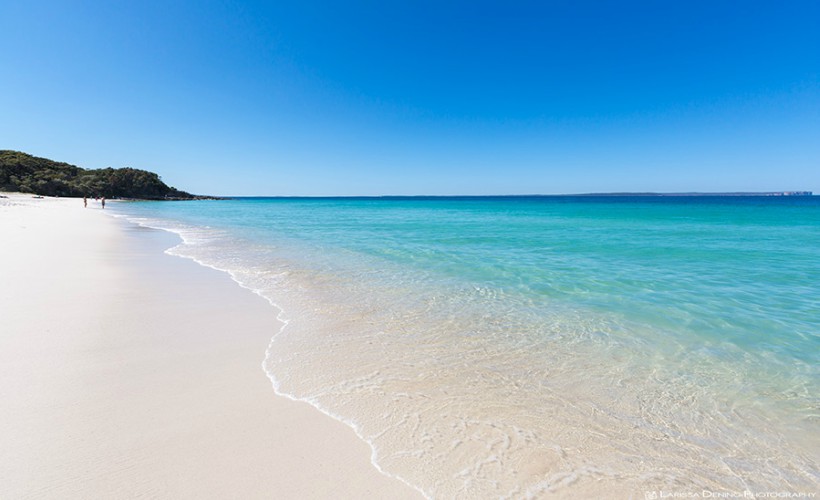 Sure, plenty of beaches are boast of having fine white sand. But the absolute whitest sand (at least according to Guinness World Records) is at Hyams Beach on Jervis Bay, south of Sydney. The spectacular stretch of Jervis Bay is complemented with its turquoise waters, and offer amazing diving, snorkelling and whale-watching opportunities.
PINK: Pink Beach, Komodo Island, Indonesia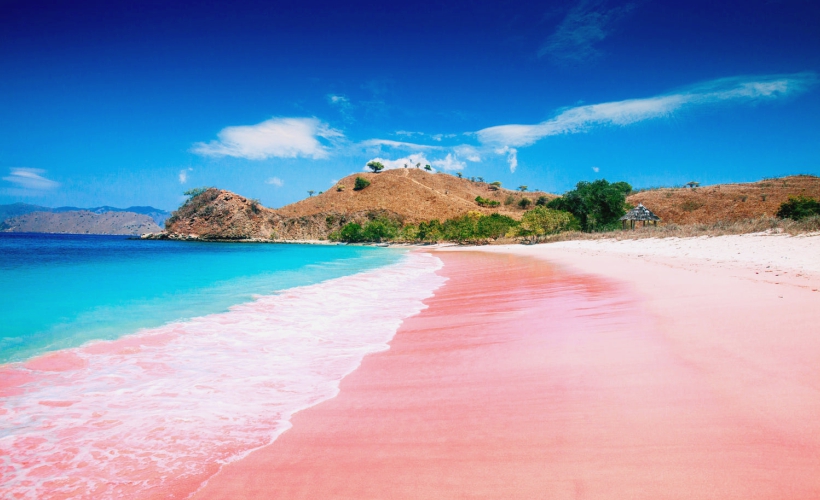 Got pink on your mind? Well, just across the waters in Indonesia lies Komodo Island. It doesn't only house the earth's largest lizard, but also one of the seven pink coastlines over at Komodo National Park. Just imagine underwater snorkelling at a beach that blushes when the sun's rays hit it? YES, PLEASE!
RED: Kokkini Beach, Santorini, Greece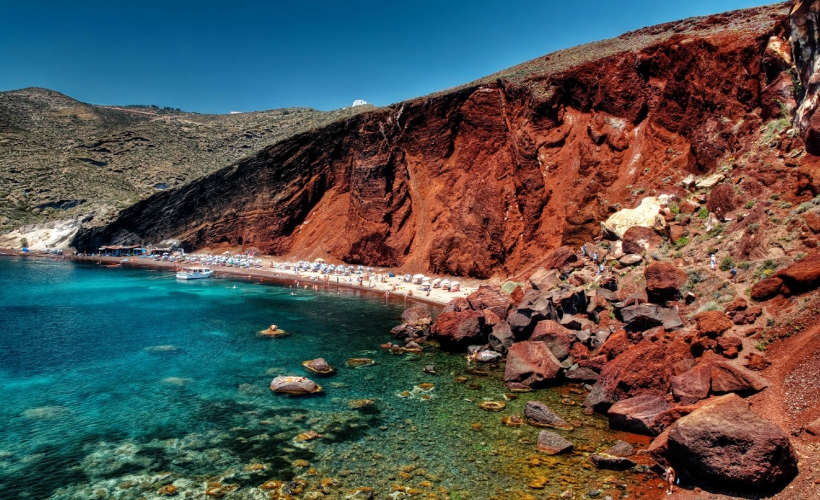 Well-known for its growing reputation as the it spot for romantic holidays and wedding destinations, is it any wonder that this island is home to many stunning beaches made up of black, red and white lava pebbles? The appropriately nicknamed Red Beach is about 8 kilometres from Fira and only accessible on foot, so a pair of practical shoes is recommended. Or you can opt to arrive by boat, but either way, you'll definitely want to stay for the red landscaped sunset.
ORANGE: Porto Covo, Portugal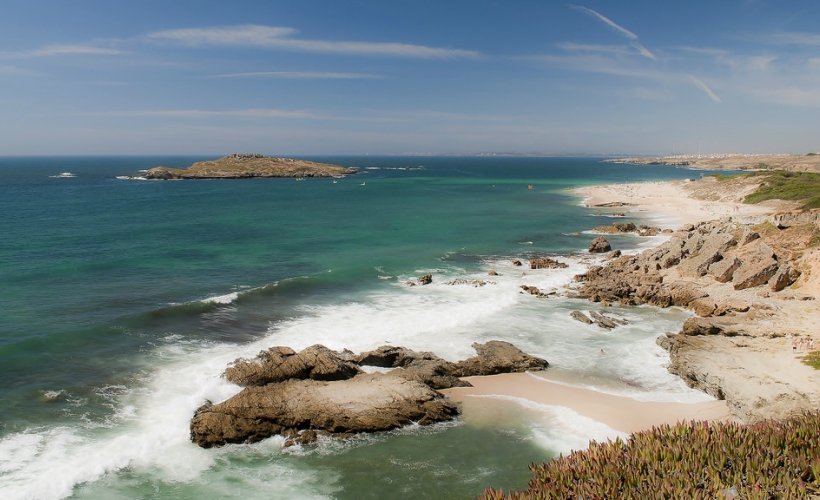 While there are many reasons to make Portugal part of your next voyage, the orange sand beach at Porto Covo is now atop that list. A small former fishing village about two hours south of Lisbon, Porto Covo has the distinct luxury of phenomenal burnt-orange beaches and great waves for surfing and bodyboarding. If you're not one for water sports, you can always just catch the orange on orange sunset. Getting a car rental in Portugal will make getting here much easier!
PURPLE: Pfeiffer Beach, Big Sur, California
Hidden down a narrow, unmarked road, Pfeiffer Beach is pretty much worth the effort when you arrive at its unspoiled purple sand beach. Yes, let that sink in a little. Purple. Sand. Created from manganese garnet particles washing down the hillside, the beach gets more purple the further north you wander. There's also a little nudist spot on the beach too, if you're into that kind of thing.
BLACK: Muriwai Beach, New Zealand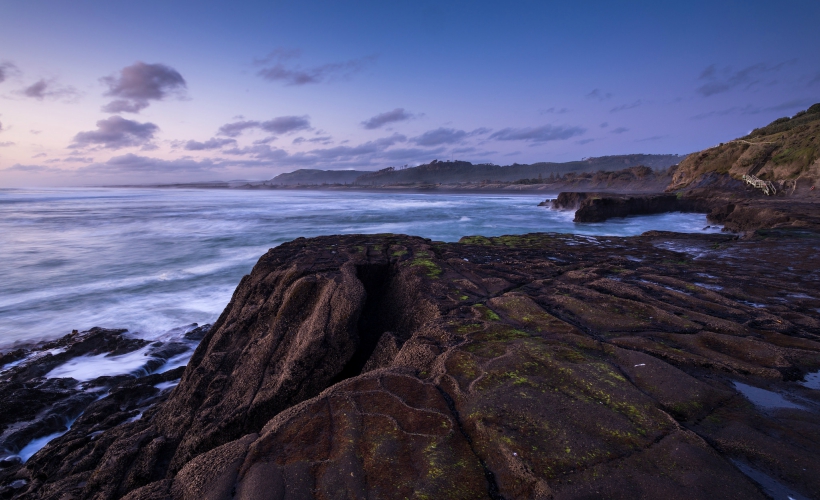 The jet-black sand on Muriwai Beach is credited to a mixture of iron, titanium and other volcanic materials from the nearby Kaipara Volcano, which erupted millions of years ago. Located just 40 minutes from town, it'll be well worth the trip for a view of its rugged, dramatic beauty and pounding waves. Surfers can catch a wave or two, and those craving less strenuous activity can indulge in a little gannet-watching as the area is known to have the largest colony of these 'lonely' birds.
Get all the latest travel stories from Zafigo. Follow us on Facebook, Twitter, and Instagram.