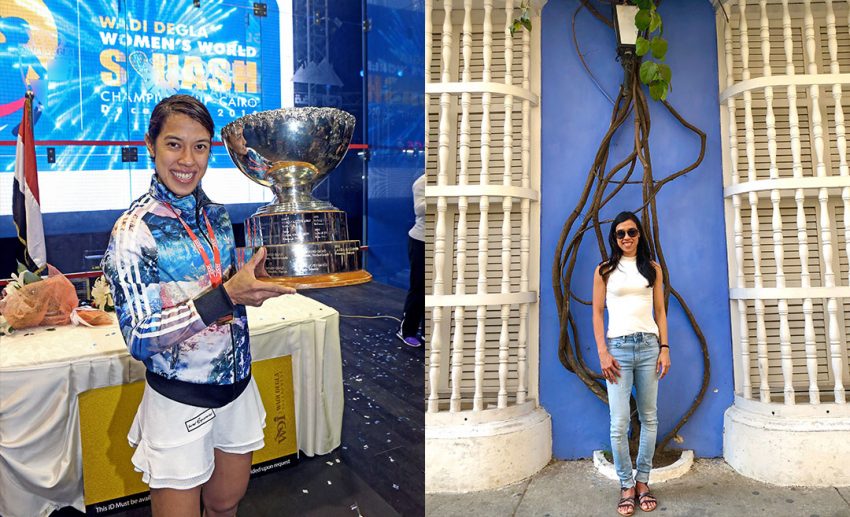 [box color="#14afa9″]Subscribe to our new Telegram channel for the latest updates.[/box]
For any Malaysian, Nicol David is a woman who needs no introduction. The retired squash player, who's now settled in Bogota, Colombia, was the world's number one squash player for a whopping 108 consecutive weeks! She's also won eight World Open titles, several British Open titles, and countless more.
Besides titles, all these games have also awarded Nicol the opportunity to see and experience the world in rather unique ways – there's not much else that can be more thrilling than playing a championship-winning game of squash amidst Egypt's pyramids!
Zafigo has also had the privilege of having Nicol on an episode of Hello Zafigo that celebrates women and their international success, so once you're done perusing through these nuggets of the most amazing trips she's taken, be sure to check that out too. For now, here's the world through Nicol's eyes:
Favourite place to travel to in Malaysia.
Can I be biased and say Penang? It's my hometown that I grew up in, and every time I'm back, it still has its magic. I love that wherever you go on the island, you will see water, the beautiful greenery surrounding it, and the restored colonial buildings looking absolutely stunning in George Town. Also, not forgetting the abundance of food stalls everywhere!
Having been the world's number one squash player, where's the number one place to play?
My favourite would be along the Hong Kong harbourfront! An outdoor glass squash court was situated on the waterfront overlooking the skyline of Hong Kong, and I won my first World Open title there and the following Hong Kong Open titles as well. It's such a buzzing city and I always enjoyed playing there like it was my second home. That brings me great memories.

Can you tell us about the biggest game you ever played?
View this post on Instagram
The biggest game and the most memorable one would be my 8th World Open title win in Cairo, Egypt. The Wadi Degla Sports Club had an outdoor glass court and was filled with a huge Egyptian crowd cheering on for their top women's Egyptian player Raneem El Welily. I was down 2-1 in games and 10-6 match ball down, and she only needed one more point to win the match and title, while the crowd was going crazy to see her win her first ever World title. However, I somehow found a way to come back and fought hard to beat her in that game and I won the match to claim my 8th world title. Truly an unforgettable moment of my life!


Where's your home away from home?
View this post on Instagram
My favourite hotel in the world would be the EQ Kuala Lumpur. They're like my second home away from home and have hosted me all throughout my squash career. Their newest hotel right in the heart of KL is beautifully architectured, spacious in design with the best view of the city from the bar, and to me, the only hotel that has so many great restaurants all in one place. I always like to be back in EQ whenever I'm back in Malaysia.

Favourite city to holiday in the entire world?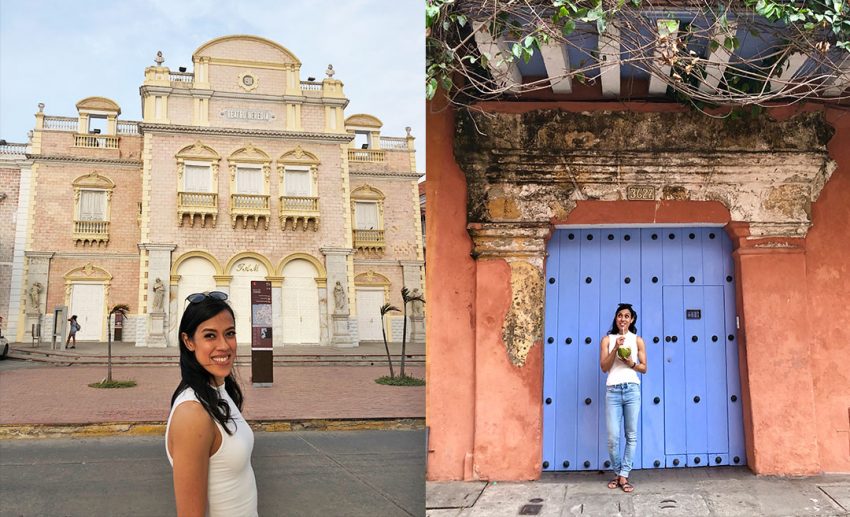 My favourite city would be Cartagena in Colombia. There's something unique about this city by the coast that has such beautiful culture. And being around the old city that's surrounded by the fort walls, the ambience is vibrant! There's also all that Colombian flair, the vibes of upbeat music, and amazing cuisines to pick from – I never get tired of going back to this wonderful city.
Your career as a sportswoman has taken you all over the world. Which court locations are the most memorable?
View this post on Instagram
Cayman Islands: I got to play the World Open on an outdoor glass court in an amazing location by the bay and I won my 7th World title there. The island really is gorgeous and I naturally feel like I'm on a holiday, even while competing, because it has a relaxed atmosphere and I always enjoy being near the beach.
Cairo, Egypt: Playing on an outdoor glass court by the pyramids in Cairo is pretty hard to beat. Quite a spectacular setting to be playing at and I still get mesmerised whenever I'm by the pyramids.
View this post on Instagram
Shanghai, China: The squash tournament hotel here was the Peninsula Hotel, and the outdoor glass court was on the 11th floor where the Presidential Suite was, and it looked absolutely stunning! The view overlooks the Bund and the Shanghai city buildings lit up the backdrop of the glass court.


Best beach you've been to. What sets it apart from everywhere else?
View this post on Instagram
My favourite beach is the Playa de Carmen along Cancun's coast in Mexico. It's where I had my first experience diving! With breathtaking beaches and water so pristine, I was sometimes uncertain if it was real. I had a great time exploring the underwater world and even swam with some turtles along the way.
The Cayman Islands is also one of my favourite beach destinations as the water is just so beautiful and clear. I even had a chance to go out to the sandbanks to swim with stingrays, and it truly was a special experience!
[vc_row][vc_column][zf_post_boxes widget_hide_desc="true" num_post="3″ post_id="38582, 38192, 38184″][/vc_column][/vc_row]