Today is International Women's Day. And as we celebrate women and girls everywhere, we'd like to draw your attention to this particular woman working hard to #BreakTheBias. Meet Aainaa Bahar, a tenacious young lady in her 20s who flies planes for a living.
Known to be a male-dominated industry, being a pilot has come naturally for Aainaa as it runs in the blood. Her father was a Captain for Malaysia Airlines, and it looks like her sister too will be following in their father's footsteps!
Read on to learn more about her journey to flying and how the flying industry has become more accepting of women pilots — all thanks to young ladies like her who dared to dream and work hard to #BreakTheBias.
1. Who inspired you to become a pilot?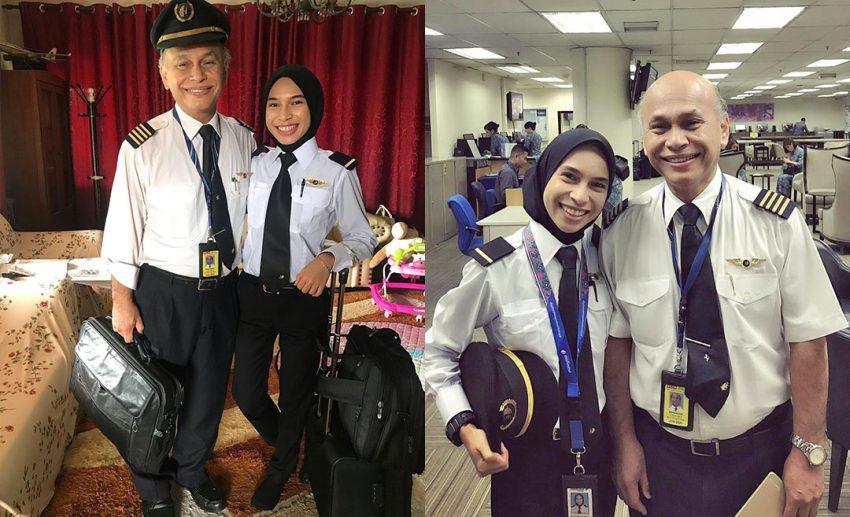 My dad and one lady pilot. I was on a trip to London, following my dad and his crew on a long stay with my family. Upon our arrival at Holiday Inn London Heathrow, I saw an Indian lady pilot in her uniform. She was a captain, same as my dad, but with a different airline. I noticed her four bars on her pilot uniform jacket, and I was amazed.
She had a strong, independent, and confident kind of aura. Despite that, she was still so humble towards her crew and the hotel employees and spoke politely too. I wanted to say hello but wasn't confident enough.
"I want to be like that woman and my dad," said my inner voice. That's when I realised my passion in flying. I started to ask my dad a lot about being a pilot. Followed him for sim sessions and to his workplace. Fast forward to the present, I am now a Second Officer for Malaysia Airlines. Thanks to my parents' support and prayers.
2. When did you start flying professionally?
I enrolled to flying school right after my SPM in 2016 and completed my papers and courses in 2018. I then joined Malaysia Airlines on 15 November 2018, cleared my solo training on 14 June 2019 (to fly with an instructor but without a safety-co), and cleared my line training (to fly with a line captain instead of an instructor) on 26 July 2019.
3. What's the scariest experience you've had while flying?
There have been so many challenges in my flying journey, but I'll keep it simple and tell you of one challenging moment while training in my flying school.
I was flying solo for circuit and landing, holding at 1000ft while my batchmate was at 1500ft. We were waiting for landing clearance from air traffic control (ATC), but after holding for quite some time, the landing clearance was given to both of us. I was number two for landing after my instructor's aircraft, while my batchmate was number two for landing after me. However, my batchmate misunderstood the clearance sequence and flew over me to land.
I can still remember it crystal clear — when he flew above me and somehow overtook my aircraft. So near, so fast.
I then asked the ATC again, "Confirm clear to land?" and the ATC replied, "Affirm, you are clear to land runway 03″, without realising that my batchmate was already in front of me and landed. Since I was super new and so inexperienced, I continued my approach and followed the ATC's instructions.
Until just upon the touchdown zone, the ATC screamed, "GO-AROUND! GO-AROUND NOW!" so I advanced the throttle, pitched up the aircraft, and started to do all the go-around procedures.
Luckily, I was safe and sound. My batchmate had to contact the tower on the landline to be investigated by them. Since he was under training, he just had to listen to their meaningful nags.
Challenging and dangerous but a memorable experience. In a nutshell, if you feel unsafe, just go around. Landing is a bonus. That's how I now overcome everything. Go around.
4. Do you face challenges in the workplace being a woman pilot?
Yes, once in a while. But the challenges of being a women pilot are reducing day by day. People are starting to approve of our presence in a male-dominated industry. Some will treat us differently, either in a good or bad way, and some will treat us the same. We just have to fit in and be professional. When we celebrate our differences, we can achieve better results together.
5. How many hours have you clocked so far?
I just reached 1000 hours on 2 February 2022, and I need 500 more hours to unfreeze my ATPL, which will allow me to open up career progression opportunities and options for a professional pilot. However, this pandemic has disrupted the process. Nevertheless, I'm still hoping for the best, and may it be over soon as Allah has said in the Quran Surah Ash-Sharh 94:6, "Indeed, with hardship [will be] ease."
6. Where's the most exciting location you've flown to?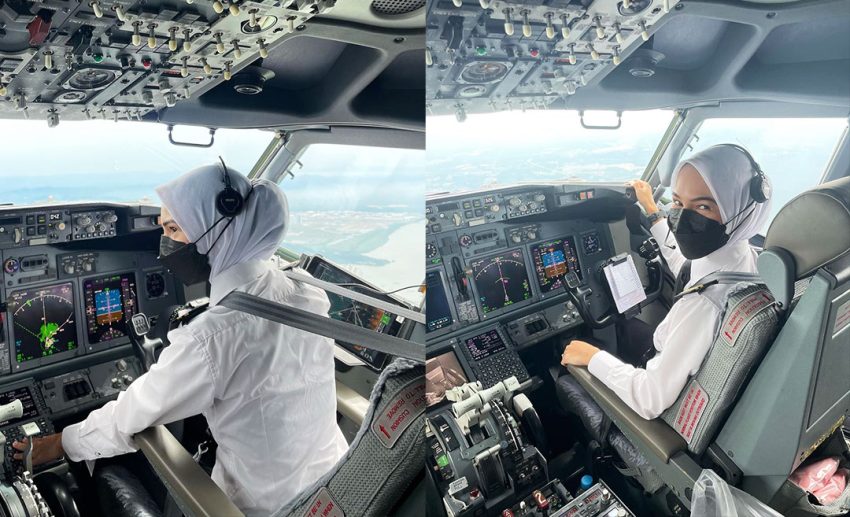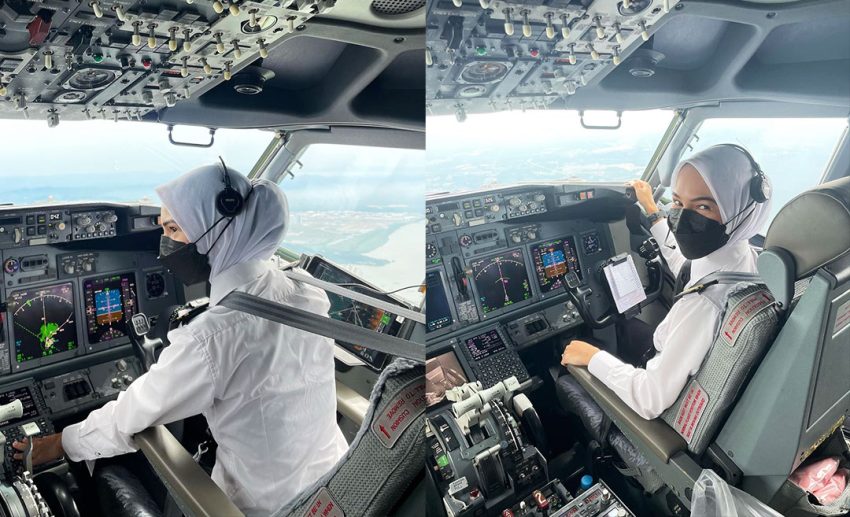 Sadly, since I am still a newbie, I don't have one. I'm flying the Boeing 737-800, and it's a narrow-body aircraft. On that fleet, we don't have a long stay during our night stops either. So it can be pretty difficult for me to explore the place I've just flown to with minimum rest. Even so, Jakarta is a nice place to eat and to shop.
7. Where's your fave place to #cuticutiMalaysia?
Sabah! I've loved holidaying in Sabah since I was in primary school, admiring their beaches, oceans, accent, and culture. Sadly, I hadn't been to Sabah until my training flight with Malaysia Airlines scheduled me for a two-day trip. I was so happy.
People must be asking why I didn't go there during my school holidays when my dad was a pilot. Long story short, there were so many obstacles — one of them being the 2013 Lahad Datu standoff.
8. Where's somewhere you've always wanted to go?
The Maldives! I've never been there before, and I would love to someday. Undoubtedly, the best reasons to visit will be the laid-back time on the beaches without any trace of littering and just the vast bluish-green Indian Ocean kissing the horizon. Taking in the bioluminescent beach under the stars at the Vaadhoo Island in Raa Atoll is where I'd really like to be. In addition to that, I just love any beach that has crystal-clear water.
9. Where to next? COVID-19 restrictions aside.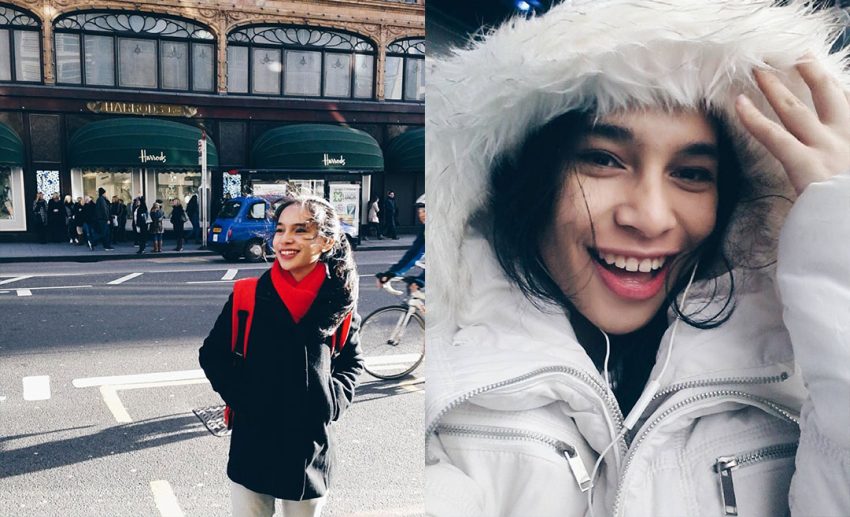 I'm planning to go to London to visit a friend. She's staying in Bath, which will take around two hours to get from Heathrow Airport. The plan is to fly there in April since she will be on her Easter break, which I didn't realise will also be Ramadan — and Muslims in the UK face among the longest fasting hours! Naturally, I'd prefer to puasa here in Malaysia. But, whatever it is, I'll likely be going there on her next long holiday.
10. Which three cities are your favourite?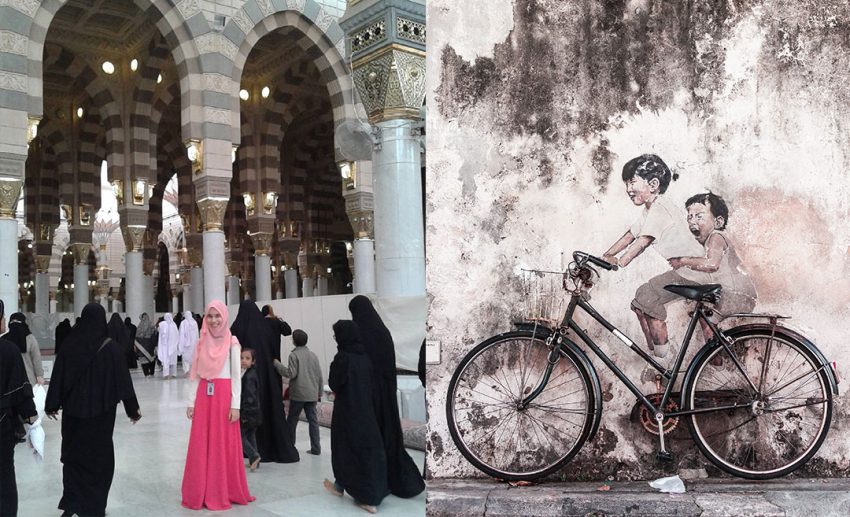 Shah Alam in Selangor: I was born and raised here. It's my comfort zone. My parents are here, many of my friends are too.
Medina in Saudi Arabia: I've been here a few times, and I find that Medina is indeed a peaceful place. Especially when I'm inside the Prophet's Mosque, Medina is known as the City of Lights. You can even see Medina from your window seat clearly when the aircraft is flying over Saudi Arabia.
George Town in Penang: George Town is one of those rare frozen-in-time cities that merges the old with today's modern lifestyle lusts. It caters to the history buff and travel photographer and the shopaholic and foodie fanatic. Nowhere else competes when it comes to food.
11. City, Mountain, or beach?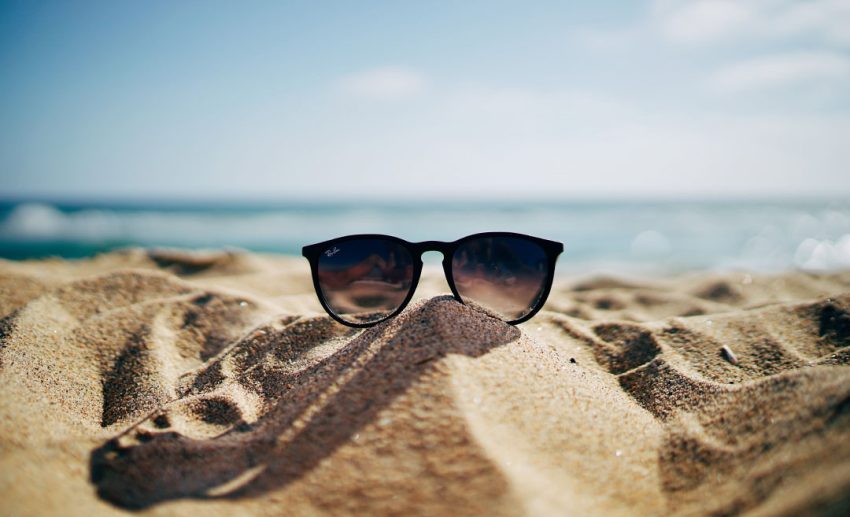 Obviously, most of my answers are about oceans. Therefore, beach for sure. I just love their calming effect on me. Psychologically, beaches are visually alluring because of their warm, relaxing colour scheme. So, too, are the soft blue-green hue of the water and the light-blue tone of a clear sky.
Beaches have a knack for easing other senses as well. The sound of the waves repeatedly rising and falling is innately calming, the perfect backdrop to meditation, contemplation, and peace of mind.
12. Where do you think is the most underrated travel destination?
Lombok. Indonesia's next popular tourism hub is quickly becoming the go-to destination for so many people who've had enough of Bali. Without a doubt, the beaches in Lombok beat every beach in Bali in beauty. The prices there are cheap too. Lombok is best if you want a relaxing stay with plenty of pristine nature, but Bali is best if you want top-quality hotels, easy travel, and vibrant bars and clubs.