If you've noticed a whole slew of people on your social media feeds supping on tom yum, shopping in Chatuchak, or kicking back on a beach in Phuket, you're likely not imagining things. Thailand is one of the most popular vacation spots because of its many attractive features, including its amazing sunsets, lively nightlife, affordable accommodation, and airfare prices. And especially its proximity to us in Malaysia.
With the introduction of its dedicated Explore Thailand campaign, Agoda has unveiled the most sought-after destinations in Thailand. Regardless of what kind of tourist or traveller you may be, the country has many diverse attractions to meet your needs and tickle your fancy.
Here's a look at some of the most popular destinations that travellers are visiting in Thailand this year:
Bangkok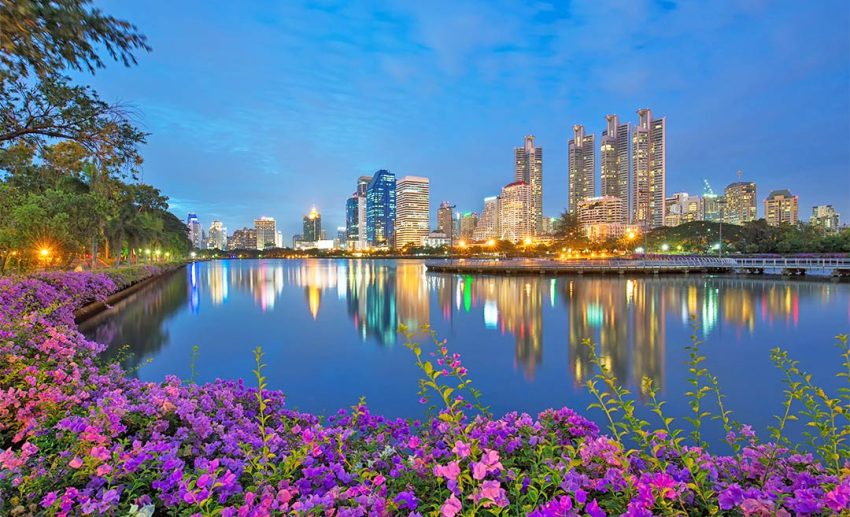 Bangkok is a vibrant city that fuses a historic past with a hedonistic present full of high-rises, clubgoers, and rooftop bars. Ancient temples, historic marketplaces, and local neighbourhoods are tucked away among some of the most well-known hotels in the world.
There is a little bit of everything in Bangkok. The city is filled of amazing experiences, from its flourishing food scene to its varied shopping experience.
Tourists and locals alike visit marketplaces like Khlong Ong Ang Walking Street near Chinatown and Chatuchak market, while the city's best malls compete for shoppers' attention along the Bangkok Train System. If you prefer some peace and quiet, get away from the noise of the tuk-tuks and spend some time in the Green Lung or the recently opened Benjakitti Forest Park.
Chiang Mai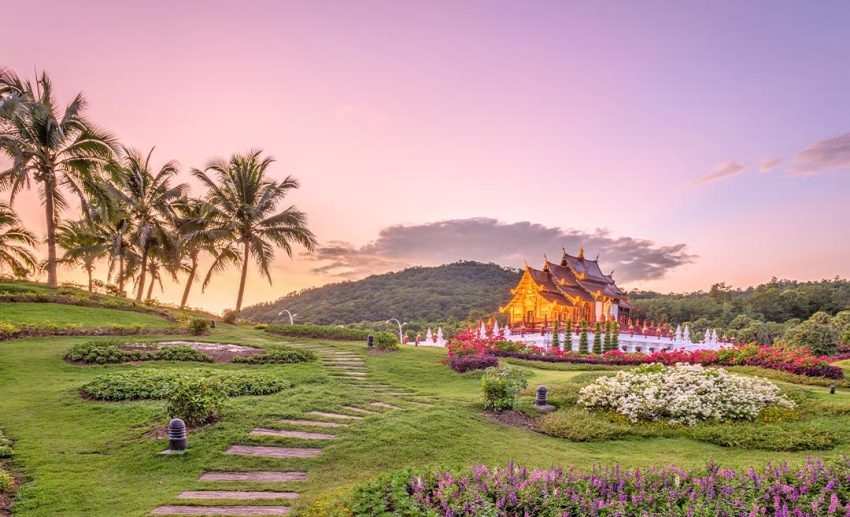 Northern Thailand's Chiang Mai has long been a favourite of budget travellers and residents alike, and now it's attracting attention from sightseers who are drawn by the region's temples and milder temperatures. No trip to the city would be complete without visiting one of the numerous magnificent temples that are scattered throughout. Discover the Lanna architecture of Prasat Temple, which is thought to date back 500 years.
When you want to get out of the city and into nature, head to Royal Park Rajapruek, which spans over 200 acres and is home to a variety of tropical plants and animals in exhibits like the World of Insects, the Garden of Rare Plants, the Garden of Orchids, and the Gardens for the King. Additionally, the Ho Kham Luang Royal Pavilion features genuine Lanna architecture, allowing guests to see classic northern buildings. There is a free tram service and bicycle rentals for those who prefer to be more active, so don't worry about travelling about the 200 acres.
And if you happen to love getting your heart racing, there's plenty on offer for the adrenaline junkies visiting Chiang Mai.
Hua Hin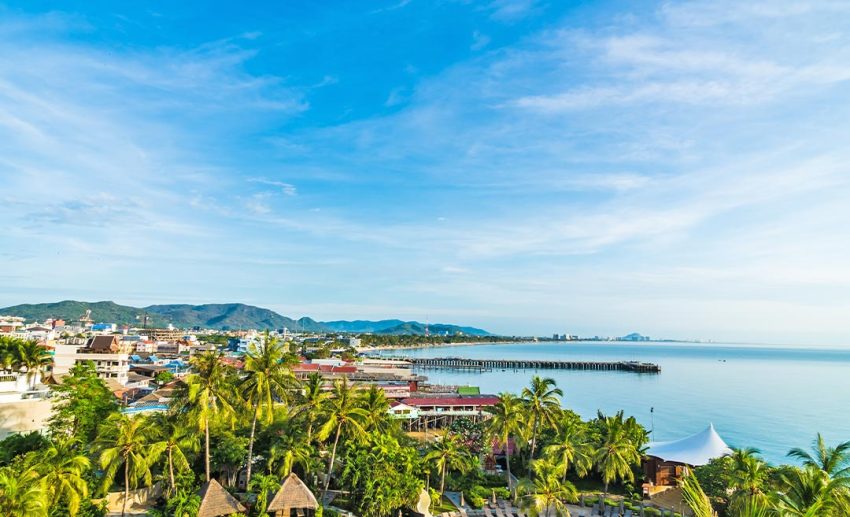 Hua Hin, on the Gulf of Thailand, is a favourite vacation spot of the Thai royal family because of its beautiful and peaceful Khao Tao Beach — an excellent location for kitesurfing and other water sports, and its proximity to Bangkok. For a change of pace, try Pattaya, a popular beach destination that is also easily accessible from Bangkok.
Phuket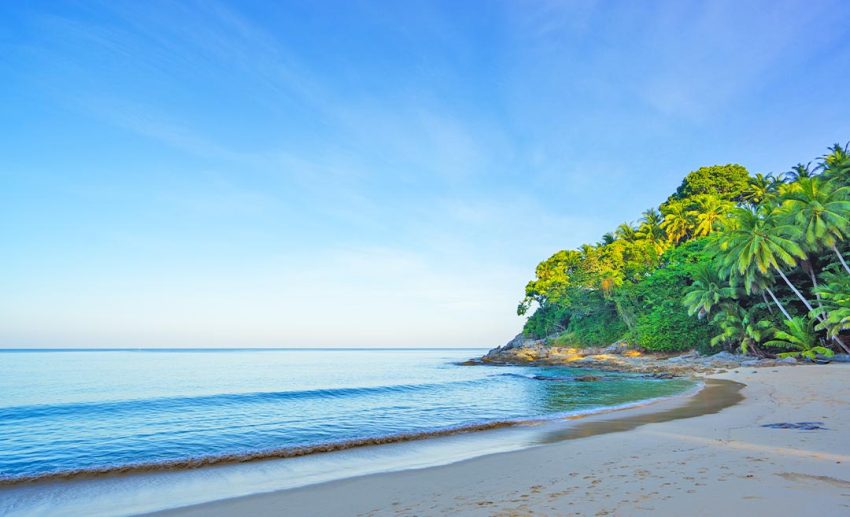 The largest of these islands, Phuket, features a number of beautiful, white-sand beaches like Surin, Kamala Bay, and Karon Beach, all of which are unquestionably worth the flight.
Freedom Beach, for those who want to venture off the main path, may be found in the valley between Patong and Karon. Only a boat journey or jungle trek will get you to this pristine beach. It is 300 metres long and has crystal-clear turquoise sea water with a vibrant green vegetation in the background. To swim, sunbathe, and snorkel, guests should head to the beach. There is a restaurant nearby that serves basic fare and beverages.
The Big Buddha, a 45m statue constructed of white jade marble, sits on Phuket's Nakkerd Hills between Chalong and Kata.
Koh Chang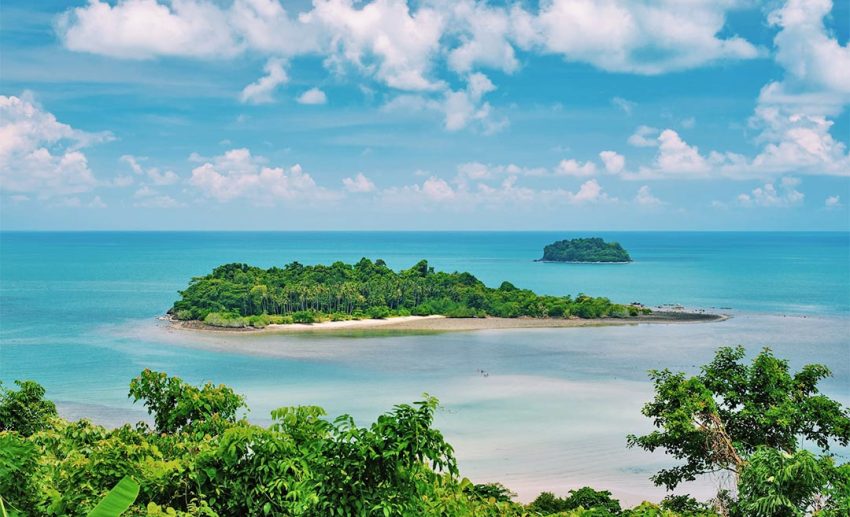 Klong Prao Beach is regarded as one of Koh Chang's most stunning beaches, and it's easily accessible from Trad. Beachgoers can relax and soak up the sun or perhaps enjoy a picnic under the cover of the large trees that flank the beach. The water is shallow for the majority of the day, making it a great place for kids to go swimming or anyone who enjoys paddling around.
The Salakphet Mangrove Walkway, sometimes referred to as the red bridge locally, winds through the Salakphet Mangrove Forest to provide a true sense of seclusion. The walkway is shaded along the way by branches that have leaned near one another to form an aesthetically pleasing arch. Green hills can be seen in the distance, and there are hardly any structures to be seen, making it the ideal location to escape city lights.
Koh Samui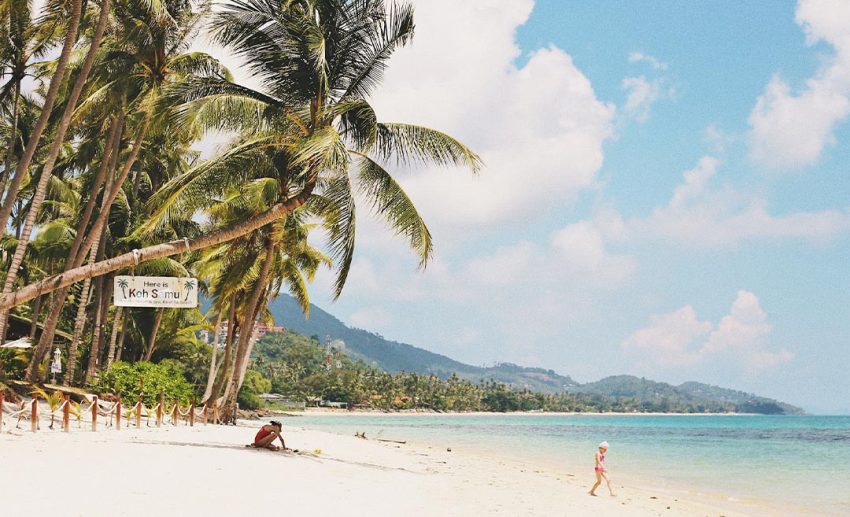 Sunbathers on Koh Samui can choose from a wide variety of beaches, and some of them, like Chaweng Beach and Bo Phut Beach on Koh Samui's Fisherman's Village, even come to life at night with clubs and restaurants. One of the largest markets on the island, it features a wide variety of little stalls and boutique stores that offer delectable food, exquisite handicrafts, musical instruments, and distinctive accessories.
Finally, take a traditional long-tail boat ride out to Pig Island, also known as Mudsum Island, thanks to the 10 pigs that now freely walk the beach after being rescued by a local bar man.