Nothing beats the vibrant holiday atmosphere of Phuket. There's always something to do on or off the island, day or night – whether it's raining or scorching. There's something for everyone too, as the range of activities Phuket has to offer varies from a cultural trip to wellness activities, or even a lifetime's worth of crazy nightlife experiences. Furthermore, Phuket boasts a number of beautiful beaches, from the crowded-but-fun Patong Beach to more secluded ones like Surin Beach.
Too many activities to choose from? Here are the must-do things in Phuket. It's essentially a combination of the island's key attractions, like relaxation, exploring nature and having fun at night:
Life's a beach
The island's beaches are the primary destination for most tourists. Phuket offers a great variety of beaches, from party beaches to hidden luxury waterfronts. Here are some of the best:
Patong Beach
This is the most popular beach in Phuket, where all the best parties take place. It is a huge, crowded and loud area, where you're in for a great time. The beach itself is a 4km-long stretch of fine white sand, lined with plenty of street food vendors and stalls. If the hotel you're staying at isn't a waterfront one, you can rent a beach umbrella if you want to lounge on the sand. All kinds of water activities can be had here, like jet skiing, snorkelling and parasailing. Patong is also home to many good restaurants serving everything from Thai food to Japanese cuisine, with spectacular views to boot. They are the perfect spots to escape from the beach crowds.
Kata Beach
Kata beach is a picturesque tropical retreat located on the west coast of Phuket. The beach is 1.5 kilometres long, with clear waters and golden sand. During peak seasons, this area can become crowded with families, couples and groups while during low seasons, it transforms into a surfer's paradise. From the months of May to October, there are fantastic waves that create this perfect playground for surfers. If you are interested in learning how to surf, check out Surf House Phuket and take some classes to improve your skills on their automated ride machine.
Kamala Beach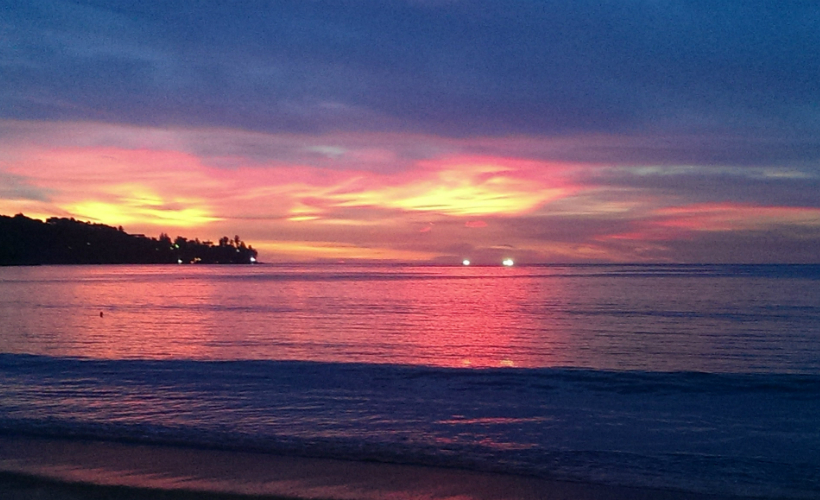 A bit different from the two previous beaches, Kamala Beach offers a relaxing vibe with stunning views of the hillside forests. There are not as many activities here compared to Patong and Kata; so you won't see much of a crowd, or jet skis zooming back and forth. On the northern end of the beach are two beach clubs, Cafe del Mar and HQ Lounge. Both offer food, drinks and sunbeds to the tunes of chilled lounge music during the day, and turn into party spots at night.
If you wish to do something other than just chill on the beach, consider snorkelling. The clear waters mean that you can easily spot colourful reefs and fish. It is also a great place to go fishing. The best part about Kamala beach is watching the sunsets and sky changing its colours – definitely one of the best things to do in Phuket!
Dive and explore the underwater world
The next thing to do in Phuket is diving. Phuket is surrounded by amazing dive spots, including some of the best in the world.
New to diving? Don't worry. There are many diving centres offering PADI certification courses in Phuket. Make sure you choose one that is five-star PADI certified. These schools offer a full range of programmes, from beginner to master diving lessons.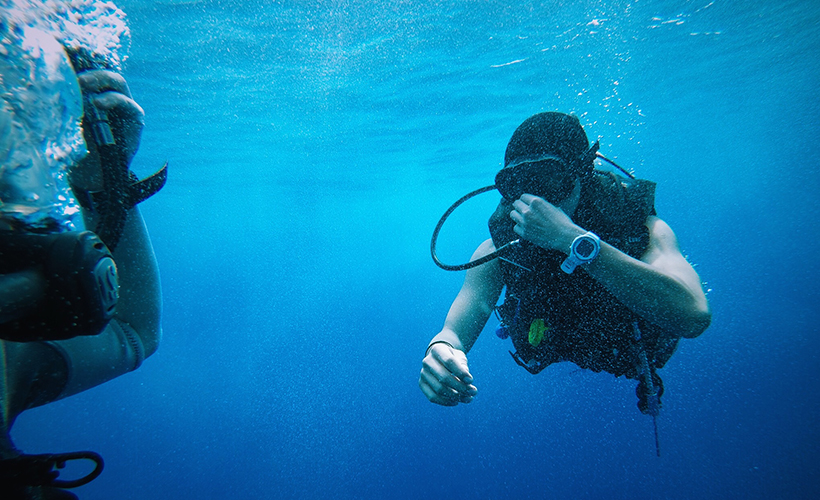 If you are an experienced diver, the live-aboard adventure to the Similan Islands might be of interest to you. An overnight trip gives you more than five dives, allowing you to see much more than a regular day trip does. Most diving trips from Phuket go to Phi Phi and Racha Islands. Besides mesmerising beautiful corals and colourful fish, you will have a chance to dive at the fascinating King Cruiser wreck or swim with sharks at Shark point.
Hit the beach and ham it up!
There is a wide range of nightlife spots in Phuket, ranging from ladyboy shows to girlie bars, nightclubs to beachside cocktail bars. Patong is the epicentre of Phuket's nightlife scene, with the most famous street being Bangla Road which lies adjacent to Patong Beach. Once the sun goes down, the street is closed to traffic. Neon signs start to light up and music begins to play. It transforms from an ordinary street to a huge party strip with hundreds of bars and clubs. The drinks here are relatively cheap too; beers cost around THB50-100 (about USD1.5-3), whereas cocktails range between THB200-400 (about USD7-13).
Needless to say, this is the place to be to get a full Thai nightlife experience. All you need to do is head over to this stretch and get ready to be entertained by street performers such as fire-spitters, magicians and dancers.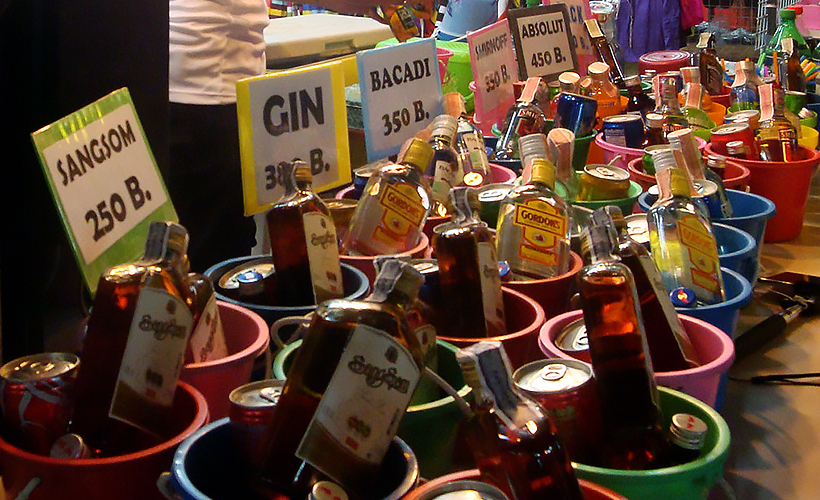 There you have it – the top things to do in Phuket. You won't be satisfied doing them just once, so take a pause after a day and night of indulgence… then hit repeat!