Malaysians around the country have started to move about to make up for lost time since COVID-19's grip over society was finally lifted. In recent months, many of us have finally scratched our travel itch by making up the second-largest foreign tourist group in Thailand this year.
That being said, Thailand has risen to the top of many Malaysians' travel wish lists thanks to its ease of access, affordability, variety of attractions, and most significantly, its unquestionably superb food.
The Mall Group, one of Thailand's major mall chains with nine malls, is hoping to further tantalise and seduce Malaysian travellers with a bountiful assortment of interesting food and entertainment across three of Bangkok's most popular tourist malls which are guaranteed to be at the top of the list for foodies looking for the greatest places to eat while on vacation.
Siam Paragon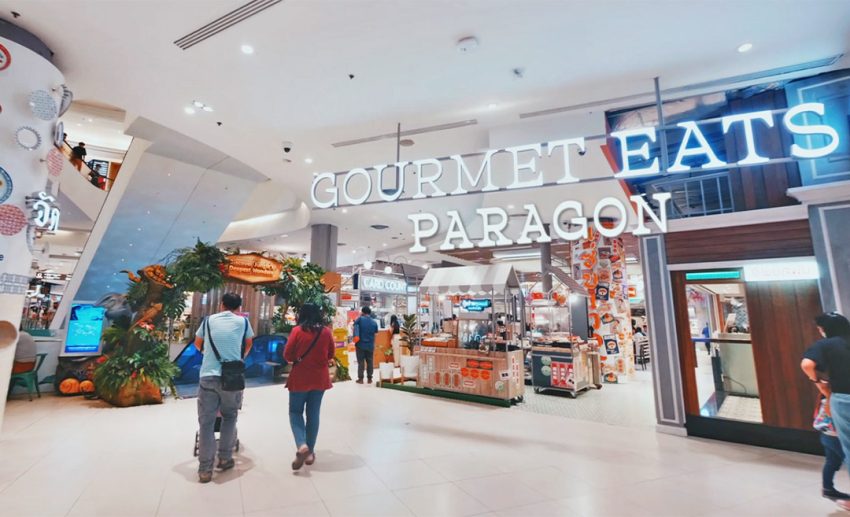 Bangkok's primary shopping and commercial district is home to Siam Paragon, a 13-acre complex that houses more than 7,500 brands encompassing luxury, fashion, beauty, leather products, and food. There is a wide range of cuisines to choose from at Siam Paragon, from Michelin-starred restaurants to Thai street eats, and everything in between.
Siam Paragon's Gourmet Eats food court is a great place to get a taste of the local cuisine. The food court has been meticulously curated by the owners, who scoured the nation to find the best street food vendors and gathered them in one accessible place so that everyone could try them.
Thipsamai PadThai, one of Bangkok's most famous eatery brands, has a nearly century-long history of delivering real Pad Thai with shrimp oil, deep sea prawns, springy rice noodles, bean sprouts, and crushed peanuts, all wrapped in a toasted omelette. The famous Rod Dee Ded beef noodle soup brand, which has been around since 1969, is also located in the food court. The restaurant is well known for its expertly made noodles and top-quality beef chops.
Those craving for halal meat at Gourmet Eats can stop by Jeerapan Grill Chicken for their famous yellow grilled chicken that has been marinated for hours and roasted on charcoal. When it comes to North and South Indian fare, the soft chicken biryani served at Royal India is full of flavour.
EmQuartier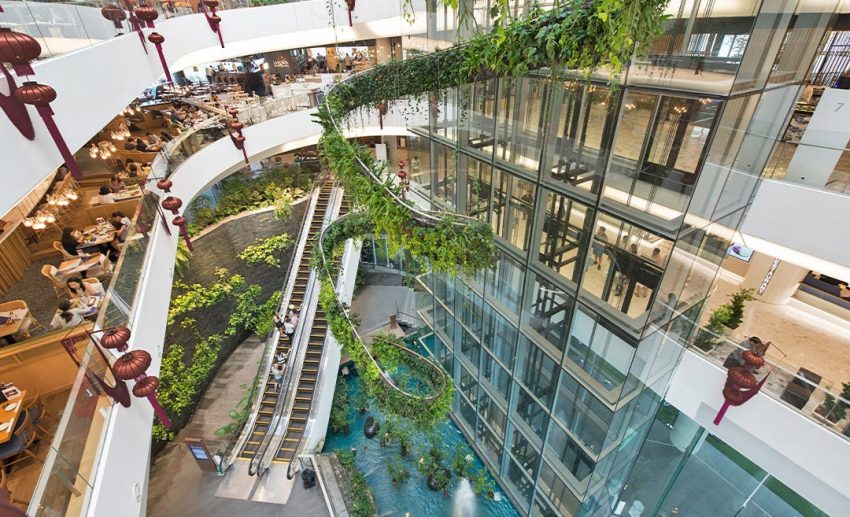 The Emporium and The EmQuartier, two interconnected luxury shopping complexes, are part of the EM District, which is located in the heart of Sukhumvit's residential and business district.
You'll find world-class food at the EmQuartier with LukKaiThong, a four-time Michelin Star recipient. With nearly 140 different menu options, the restaurant serves Chinese cuisine with a Thai touch. Visitors to The EmQuartier will also have the opportunity to descend the Helix, a famous spiral dining haven with four floors.
Hemp House at The EmQuartier, a lifestyle plant-based cafe with food and drinks infused with the essence of hemp, is a must-stop for the daring and adventurous in Thailand, where recreational marijuana has recently been legalised. The Smoked Joint on the B floor of The EmQuartier serves up exquisite beef, pork, and chicken that has been smoked for between six and 14 hours.
Drop by Dough at The EmQuartier if you're in the mood for something sweet. Doughnuts like the tart Berry Rose and the savoury Bacon & Cheddar Cheese doughnut are popular at this high-end doughnut shop. Quints, an ice cream shop with locations at The EmQuartier and Siam Paragon, offers flavourful, homemade ice cream in inventive flavours like popcorn and chrysanthemum.
In the mood for a thrilling night out? Escape Bangkok, a rooftop restaurant at The EmQuartier, is your best bet. Escape is a colourful and tropical haven away from the busy city, offering some of the best entertainment, ambiance, and cocktails in the area. Flamenco, a sky bar and lounge with a Latin-inspired atmosphere, is also located in the EmQuartier. It offers fantastic food, drinks, and a fun time to its guests.
Where to stay
While celebrating travel and food in Bangkok, why not check out Bangkok Marriott Hotel's new promotion called The Surawongse presents 'Earn, Eat, Enjoy'. To celebrate the twin pleasures of travel and gastronomy in Bangkok, this rewarding new promotion gives international travellers the chance to take a vacation in Bangkok, with every stay including daily breakfast, bonus points, and hotel credit!
In other words, continuing your foodie adventures don't stop in the malls but extend to where you stay too!
Earn, Eat, Enjoy package is inclusive of:
1 Night accommodation
Daily breakfast for two people
Up to THB1,000 (approximately RM125) of hotel daily credit for dining, drinks, spa, upgrade and more!
Up to 3,000 Marriott Bonvoy Bonus points
Situated in one of Bangkok's heritage areas, Bangkok Marriott Hotel The Surawongse provides you plenty of opportunities to explore local cultural attractions and boat trips along the Chao Praya River — all only a few minutes away from the hotel.
Within the hotel property itself, guests can tuck into authentic Thai cuisine at Praya Kitchen or savour Cantonese fare at Yào Restaurant that's replete with a stunning view of Bangkok.
Finally, end the day with cocktails while watching the sunset from Yào Rooftop Bar — the city's first Chinese-influenced Rooftop Bar. With a glittering high-rise skyline on one side and the historic Old Town landscape on the other, it sure sets the mood for the perfect evening!
Earn, Eat, Enjoy is available for bookings through 30 September 2022 for stays before 31 December 2022. Visit their website to find out more and reserve your culinary vacation with Marriott Bonvoy in Thailand.