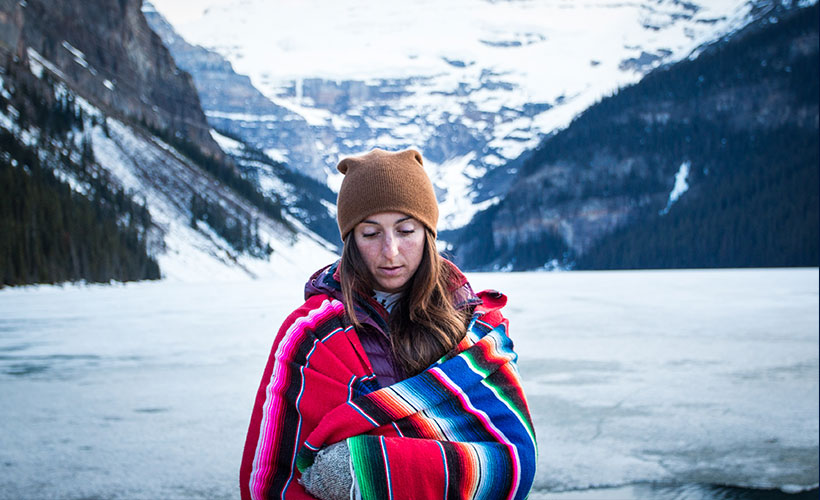 Although adventure has traditionally been a man's domain, a fair share of women have proven that the female spirit can be every bit as brave, intrepid and curious as any man. This International Women's Day, we highlight the trailblazing women who may not necessarily be household names in the sphere of travel, but very much should be.
Jeanne Baret (1740-1807)
The housekeeper of French naturalist Philibert Commerson, Baret is recognised as the first woman to circumnavigate the globe. Dressed as a man in order to accompany him on his round-the-world sailing trip in 1766 (as women weren't allowed on naval vessels at the time), she bound her breasts with linen bandages and enlisted as valet and assistant to Commerson. Expedition accounts differ on when her true gender was discovered, but it seems that the crew was so impressed with her determination that they decided she could stay on board until the ship made it home. When Commerson fell ill on the journey, Baret took care of him until he died, then continued on the voyage. By the time she returned to France, Jeanne had seen the world, defied conventions, and earned her rightful place in history.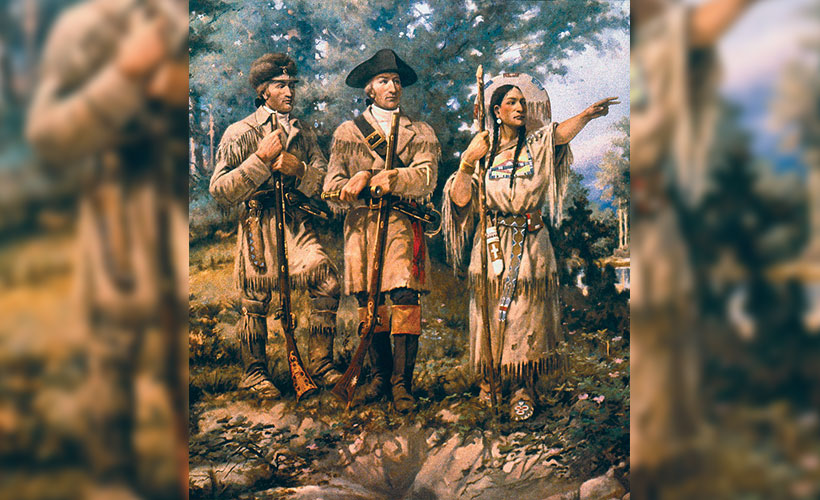 Sacagawea (1788-1812)
The only woman in the 33-member Corps of Discovery, we daresay that Meriwether Lewis and William Clark would not have gotten as far on their expedition to explore the American West without the help of Sacagawea. A bilingual Shoshone woman, Sacagawea travelled with the corps for more than a year through the rugged territory, providing vital knowledge about the land. The travel over untamed terrain was gruelling, and Sacagawea did it all as a teenager with her infant son – who was born two months before she joined the expedition – in tow. While Sacagawea died in her mid-twenties, her strength and courage have gotten her inducted as one of the most memorialised women in the United States.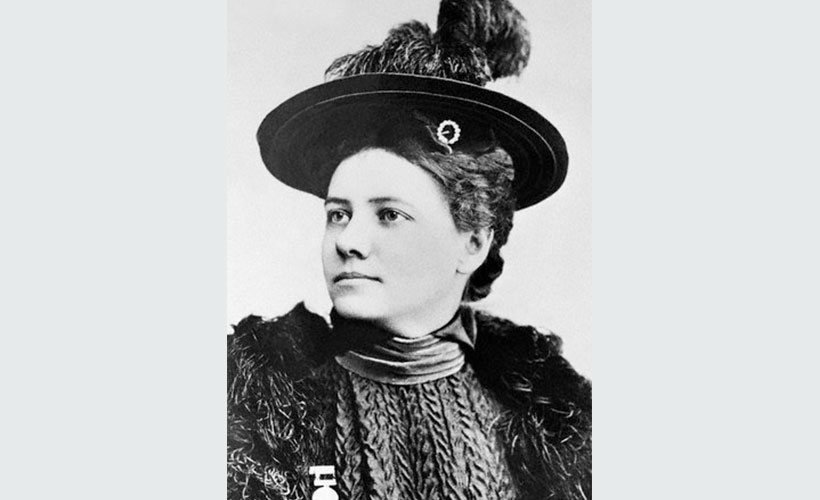 Nellie Bly (1864-1922)
When Bly stepped off the train in New York late January 1890, she stepped into history having raced through the world in 72 days beating out the fictional record of Jules Verne's fictional Phelias Fogg in Around the World in 80 Days. Alone and literally armed with just one small bag, the American journalist had suggested the trip to her newspaper editor who replied that he'd have to send a man for the trip. After all, as a woman, Nellie would need a chaperone and dozens of trunks. When she told him she'd take her idea to another paper, he relented, and off she went with only two days' notice. A pioneer of investigative journalism, Bly paved the way for many other female reporters and brought about sweeping reforms in asylums, sweatshops, orphanages, and prisons with her reporting.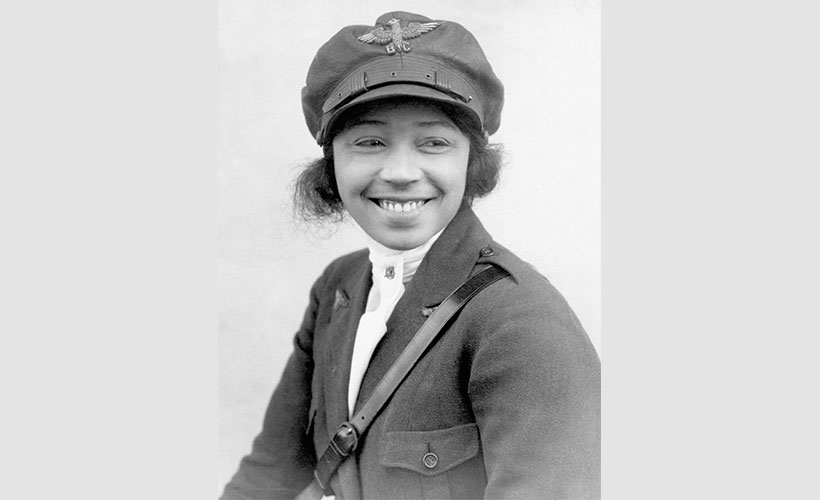 Bessie Coleman (1892-1926)
Banned from flying schools in her native America, Bessie Coleman defied the race and gender discrimination of the time by teaching herself French and travelling to France to earn her pilot's licence in 1921. Coleman flew all over the US after, performing aerial tricks and lecturing to raise funds for an African-American flying school. Tragically, her life and dream ended when she died during an air show rehearsal at the age of 34. But the legacy she leaves behind as the first woman of African-American descent and the first of Native-American descent to hold a pilot license teaches us that some women were just born to soar.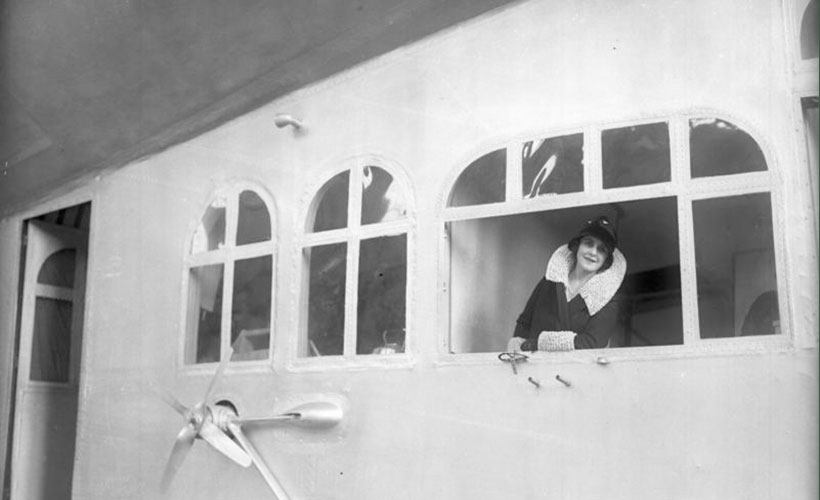 Lady Grace Drummond Hay (1895-1946)
A journalist and a widowed aristocrat, Lady Grace Drummond Hay boarded the LZ 127 Graf Zeppelin as the only female passenger in 1929 and became the first woman to travel around the world in a zeppelin. When the airship landed 21 days later, the adventures didn't stop as Drummond Hay's reportage of the flight was published in leading newspapers. She would go on for the next decade or so travelling the world and writing about her experiences as a foreign correspondent in Ethiopia and China. During the second world war, Lady Grace was unfortunately interned in a Japanese camp in the Philippines where she became ill and ultimately passed shortly after her release.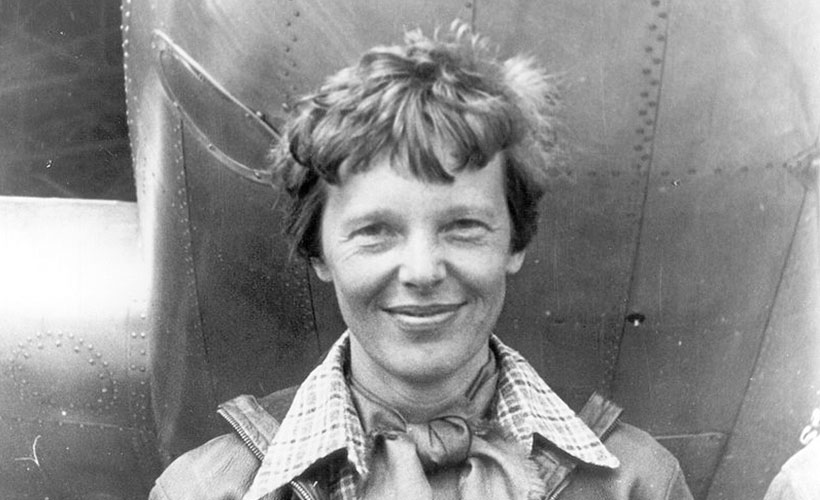 Amelia Earhart (1897-1937)
No list of female adventurers would be complete without the inclusion of American sweetheart Amelia Earhart. An American aviation pioneer and author, Earhart was the first female aviator to fly solo across the Atlantic Ocean and the first person who flew across the Atlantic Ocean twice. Amidst her many aviation records, she also wrote best-selling books about her flying experiences, and was instrumental in the formation of The Ninety-Nines, an organisation for female pilots. During an attempt to make a circumnavigational flight of the globe in 1937, Earhart and navigator Fred Noonan disappeared over the central Pacific Ocean and was declared lost at sea. However, her remarkable achievements cement her place in the aviation hall of fame, as well as one of the greatest female adventurers in history.
Dervla Murphy (1931-present)
Travel legend Murphy is one of Ireland's most prolific travel writers who has been journeying around the world for over five decades now – usually alone and almost always via bicycle. Travelling with the bare minimum and counting on the hospitality of local people (not unlike fellow cyclist and previous ZafigoX Speaker Jin Jeong, who has travelled to over 67 countries on a bicycle) Murphy is best known for her 1965 book Full Tilt: Ireland to India with a Bicycle. Murphy also went on to pen another 20 titles of her travels and today, often journeys with her daughter Rachel and three granddaughters. "Choose your country, use guidebooks to identify the areas most frequented by foreigners – and then go in the opposite direction," says Murphy. Now that's a grandmother we wish we had.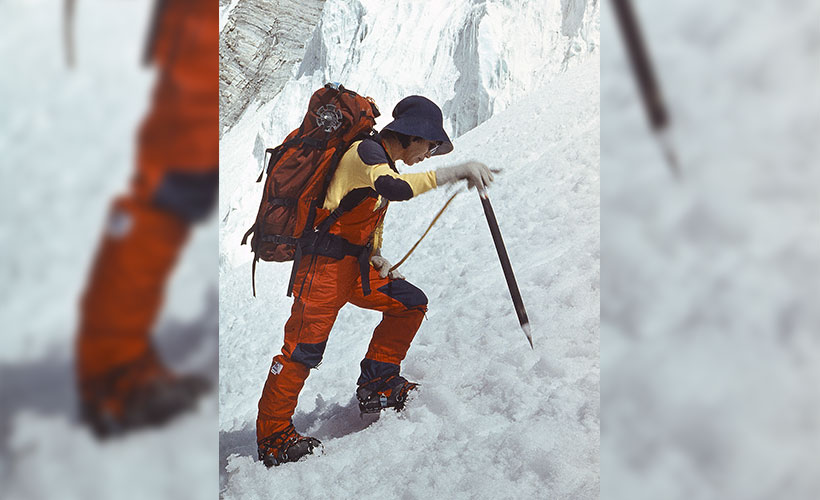 Junko Tabei (1939-2016)
Frequently told that a woman's place is at home caring for her children, the late Tabei was not only the first woman in the world to summit Mount Everest, but also a woman who challenged cultural stereotypes about a woman's role in society in her homeland of Japan. Even after an avalanche nearly thwarted the expedition, Tabei went on to claim the title of first woman to climb Mount Everest at the age of 35 and also became the first woman to ascend all seven summits by climbing the highest peak on every continent at the age of 52, paving the way for other explorers such as fellow countrywomen Marin Minamaya who became the youngest woman to climb all seven summits and traverse on the North and South Pole by the age of 19.
Roz Savage (1967-present)
It was an unexpected career move for a former management consultant who doesn't particularly enjoy exercise, but Savage has solo rowed across the Atlantic, Pacific, and Indian Oceans earning herself four Guinness World Records for ocean rowing. An environmental advocate, writer, and speaker, Savage says that her time on the oceans has taught her two things; 1) we are all capable of much more than we tend to believe we are, and 2) we need to make some changes if we're going to live healthy lives on a thriving planet. She now writes, speaks, and lectures on sustainability, courage, resilience, and change.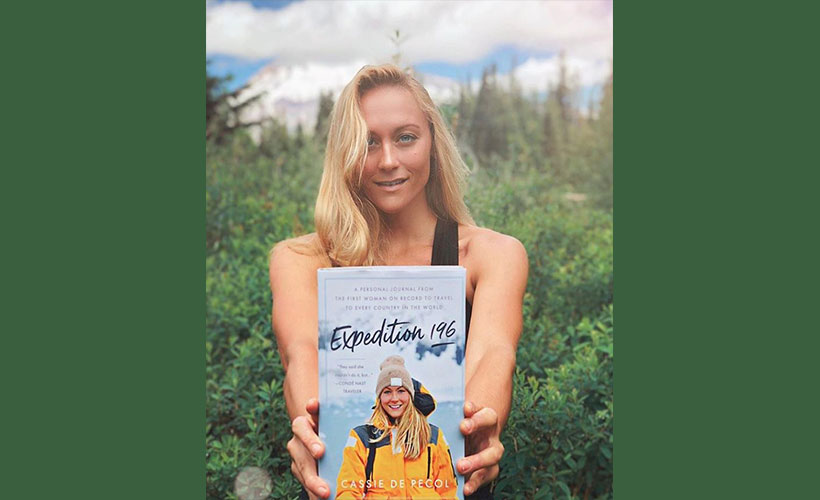 Cassandra De Pecol (1989-present)
If you've dreamed about visiting all sovereign nations on the planet, American explorer Cassandra De Pecol is the one to beat with her Guinness World Record time of 559 days. Along with setting two Guinness records (she also holds the record for the fastest female to visit all sovereign countries), De Pecol said her purpose in mounting the expedition was to promote awareness for world peace through the International Institute of Peace Through Tourism. After achieving her life's dream at the age of 27, De Pecol is plotting out her next Guinness World Record attempt. In the meantime, she is training to compete in the famed Ironman triathlon, working to get her pilot's licence, and has also signed up to travel into space with Virgin Galactic.
Get all the latest travel stories from Zafigo. Follow us on Facebook, Twitter, and Instagram