Meet the women who never let gender nor cultural stereotypes stop them from achieving great heights. For these women, the sky's the limit. 
1. Junko Tabei, first woman to climb Mount Everest and the Seven Summits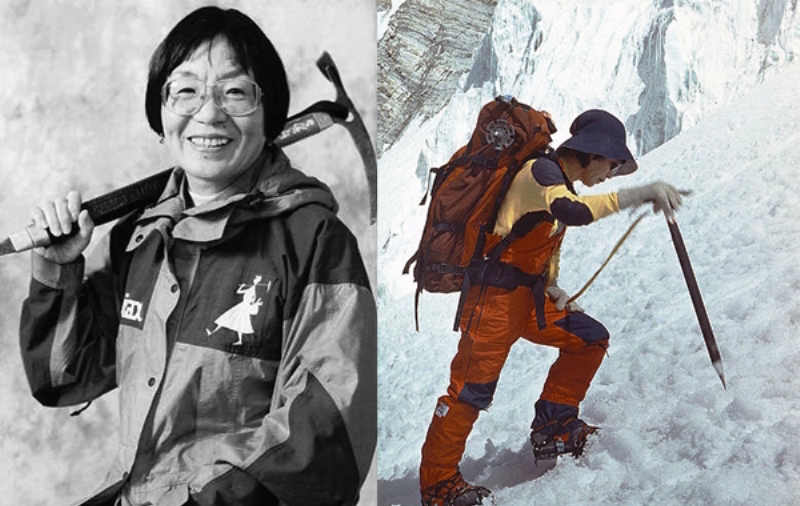 It is a very fitting statement to call Junko Tabei the first women atop the world. When she was 37 years old, she left for Mount Everest and became the first female to summit the highest mountain in the world. Tabei did not stop there. On 28 June 1992, 53-year-old Tabei summited Indonesia's Puncak Jaya to become the first woman to complete the Seven Summits, the highest mountains of each of the seven continents. Tabei has now slowed down (she is 76 after all!), but continues her passion as the director of the Himalayan Adventure Trust of Japan, an organization working on a global level to preserve mountain environments.
2. Marina Mahathir, big sister to female travellers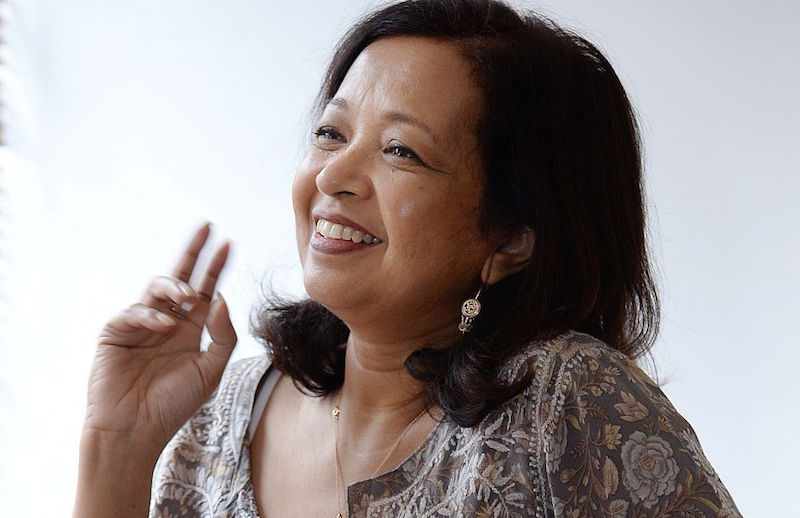 Datin Paduka Marina Mahathir is celebrated for many things, she is a social activist championing issues like HIV/AIDS, women's rights, freedom of speech, minority rights, and many more. She is a prolific writer, a TV producer, and UN Person of the Year in 2010. Adding another feather to her hat, Marina is also the founder and editor-in-chief of Zafigo. As a frequent business traveller herself, Marina realised that travel is a very gendered business. She noticed a lack of practical information for women when it comes to staying safe and respecting local cultural sensitivities. Thus, she launched Zafigo to provide women with useful travel advice that they need from other women in the country. Marina aims to build a community of women who travel not only to share travel tips, but also to support one another.
3. Katherine Cheung, first Asian American woman pilot



Katherine Cheung's success as the first Chinese American woman to earn a pilot license came in 1932, a time where women only made up of 1% (about 200) of licensed American pilots. As a Chinese immigrant, she defied traditions to pursue aviation and obtained an international airline license. The commercial pilot did not just fly planes, she flew aerobatics in an open cockpit. In 1935, she joined Amelia Earhart's four-year international Ninety Nines club for women pilots and started racing against other women pilots, including Earhart herself. Cheung is enshrined in the Smithsonian's National Air and Space Museum as the nation's first female Asian aviator while the Beijing Air Force Aviation Museum calls her "China's Amelia Earhart".
4. Liu Yang, first Chinese woman in space
In a conservative patriarchal country, Liu Yang is a fighter pilot and China's first female astronaut. The sky is literally the limit for Liu who enrolled in aviation school after graduating from high school. She enlisted in the People's Liberation Army (PLA) Air Force in 1997 where she earned the ranks of major and became the deputy head of a flight unit. State media has always hailed Liu's nerves of steel, especially after she safely landed her fighter jet after a bird strike covered the cockpit glass with blood. On 16 June 2013, the then 33-year-old Liu went onboard the Shenzhou 9, the first manned mission to the Chinese space station Tiangong 1. Liu never saw her gender as a disadvantage, she told state media "From day one I have been told I am no different from the male astronauts."
5. Arati Saha, first Asian woman to successfully cross the English Channel



Arati Saha began her swimming career when she was five after winning gold in a 110 yards freestyle competition. In the 1952 Summer Olympic Games in Finland, Saha represented India but failed to win any medals. Not one to give up, she set her eyes on a larger challenge – to conquer the "Mount Everest of Swimming". Five days after her 19th birthday on 29th September 1959, Saha claimed a place among immortals when she successfully crossed the English Channel in 16 hours and 20 minutes. The Time of India said her conquest became an eye-opener for the rest of India, who till then believed that Indian women rarely ventured outside their kitchen gardens.

Read next:
The biggest fears women face when travelling and how to overcome them

How travelling has made me optimistic
Get all the latest travel stories from Zafigo. Follow us:
[button url="https://www.facebook.com/zafigo" size="small" value="Facebook" color="#94288e"]  [button url="https://twitter.com/ZafigoAsia" size="small" value=" Twitter " color="#89c44c"]  [button url="https://instagram.com/zafigoasia" size="small" value="Instagram" color="#14afa9″]