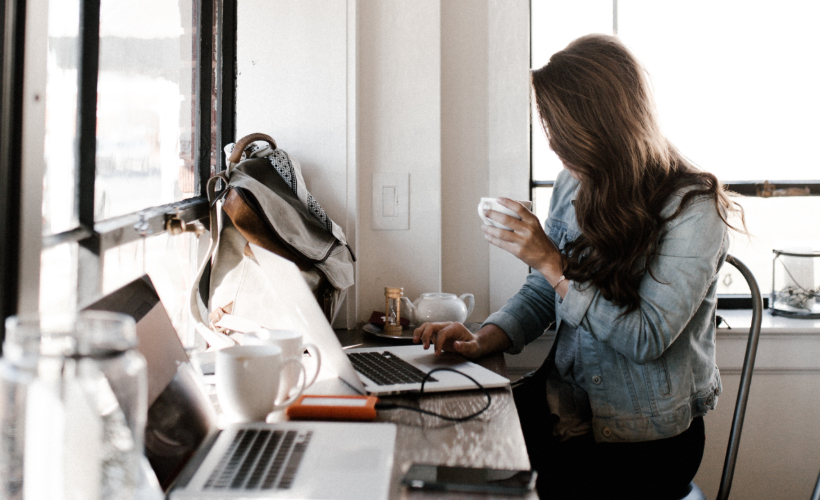 Travelling can be hugely exciting but it can also be pretty daunting. Travel blogs offer an in-depth and real look at the highs and lows of travel without actually having to go out there and experience it yourself. Of course, it might also be the thing that motivates you to get out there and get travelling too. The people behind the blogs are just as interesting for various reasons like their stories, character, and even travel advice. Here are some travel bloggers who are worth a follow!
1. Liz Cleere
Liz Cleere of FollowTheBoat hosts a great site that's viewed as a resource for men and women travellers to train their skills as travel writers. It's informal and informative, and definitely, one which you ought to check out when you get a chance.
2. Emily Luxton
Emily Luxton's is the founder of eponymous blog EmilyLuxton. She shares personal travel tales via her blog articles and lends advice on things as diverse as what to see when visiting Asia all the way to cottages in the English countryside.
3. Janice Waugh

Janice Waugh has created a mecca of sorts for those of us interested in solo travelling over at SoloTravelerWorld. She curates a lot of content all about how to stomach those trips when it's just you on your own; a difficult challenge for most women travellers!
4. Evelyn Hannon
Evelyn Hannon's fantastic blog, JourneyWoman, caters to women travellers. She gives really stellar advice to female wanderlusters embarking on a whole variety of trips and has built a bank of sage advice for women-specific travel concerns.
5. Geraldine DeRuiter
I'm surprised it has taken this long for us to get to a travel blogger with a food niche. Geraldine is a foodie and isn't afraid to speak her mind. Head over to Everywhereist to for all the foodie action. Her posts include tips like "What to eat when visiting Bavaria" and "How to make creme egg mayonnaise".
6. Kristin Addis
Kristin is a solo travel blogger. The blonde bombshell was once an investment banker who quit her job and went to Bangkok, Thailand. You can read up on all of her adventures on her blog Be My Travel Muse where she really posts wonderful stories about her trips.
7. Kate McCully
Another female solo traveller, Kate recounts all her tales of adventure and exploration on her blog Adventurous Kate. She sure has amazing stories to tell from her travels all across the globe. You'll love her candour as she explains what it's really like for a woman to be traipsing about on her own.
8. Nadine Sykora

Nadine started her blog called Hey Nadine to share her adventures of travelling and living in different countries as a female traveller. She also has a YouTube channel of the same name where she uploads videos of her travels.
9. Kiersten Rich
She graduated with honours and got a great corporate job, but despite all that she realised that she wanted more out of life. Life needs to be exciting, so she went on a great adventure of travelling the world while documenting all of that on her blog The Blonde Abroad.
10. Annette White
Annette has a blog called Bucket List Journey where she shares about what its like travelling with anxiety. Even though she may have had the odds stacked against her, she overcame her worries and her trips have helped her.
11. Nellie Huang
This new mom is quite an inspiration. Nellie is an adventure travel blogger and has been working towards her goal of visiting every country in the world since 2008. She's one of the foremost travel bloggers out there and her blog is full of amazing stories – from polar expeditions to visiting unusual destinations like Afghanistan and Iraq. Her blog is called Wild Junket.
12. Aileen Adalid
Another great blogger is Aileen from the Philippines. She quit her corporate job in 2013 to start up her own business and never looked back. With grit and determination, she's now a successful digital nomad and entrepreneur. She blogs about what it took for to make it happen and about all her travel adventures on her site – I Am Aileen. Aileen is also a travel vlogger.
13. Christina Guan

Christina is a famous travel blogger with a goal to change the stereotypes people have of Asian travellers and to show the world that she can be successful in her travel goals. Her blog, Happy to Wander, is full of her adventures from her trips around Europe and beyond and you'll really enjoy it.
14. Lydia Yang
This is a Singaporean travel blogger who became a full-time traveller. She founded the blog Lydiascapes that features plenty of stories centring on adventure travel, outdoorsy escapades, and backpacking all over the world. She has visited more than 47 countries and plans on going to more.
15. Shivya Nath
Shivya is an Indian travel blogger who treads the roads less travelled. She shares her travel and cultural experiences from around the globe on her blog, The Shooting Star. Shivya also tries to travel responsibly and sometimes tends to do it solo, all while breaking the stereotypes on Indian and Asian women travellers.
[zf_post_boxes widget_hide_desc="true" num_post="3″ post_id="30799, 26829, 27117″]
Get all the latest travel stories from Zafigo. Follow us on Facebook, Twitter, and Instagram.