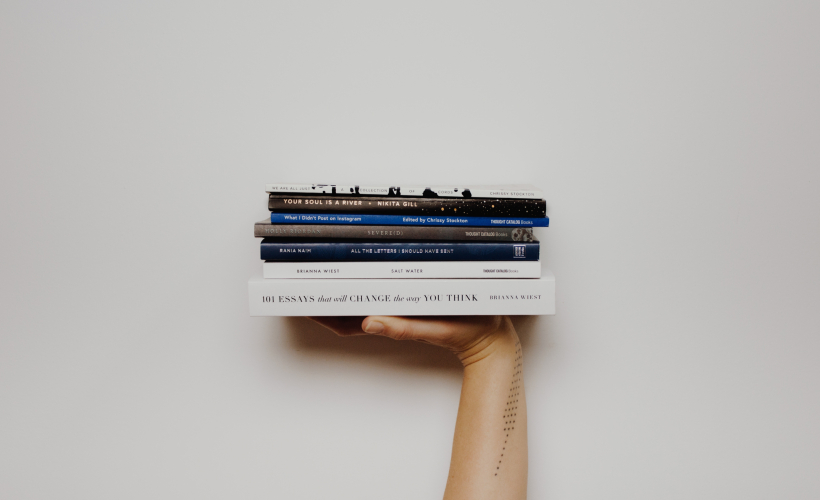 There's nothing like a good book to transport you to another place for a little while and leave you longing for adventure. Here is a non-exhaustive list of top reads to stir up some wanderlust within you.
Wild by Cheryl Strayed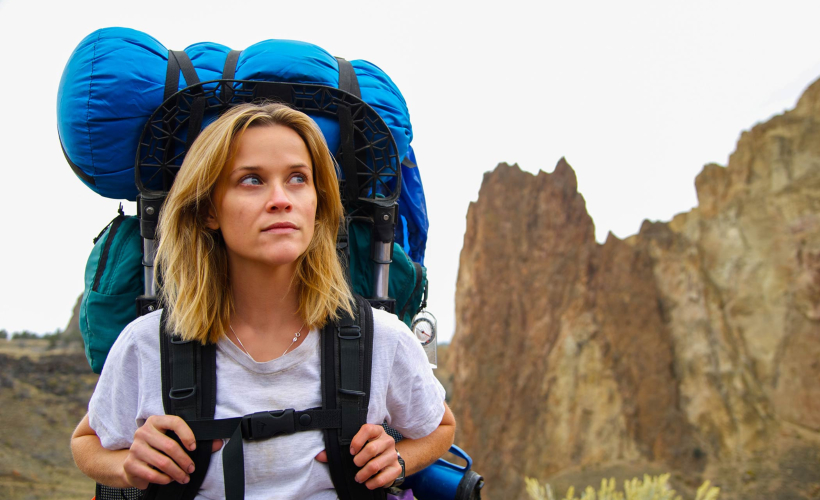 Following the loss of her mother, breakdown of her marriage, and slow drift from her former self, Cheryl Strayed decided to embark on a journey of self-discovery by setting off on a 1,100-mile Pacific Crest Trail solo hike. This memoir, published 17 years after the event, gives us insight into the thoughts, emotions, friendships, and struggles she discovered on her way.
Vagabonding by Rolf Potts
Ever felt like leaving your current world behind and going on a long-term adventure? Renowned travel writer Rolf Potts tells you how you can make it happen in this guide that offers travel and planning tips and anecdotes in equal measure.
With past experiences including hitchhiking across eastern Europe, road-tripping around South America, piloting a fishing boat down the Laotian Mekong, and travelling around the globe for six weeks without luggage, Potts is a travel pro worth listening to.
Around the World in Eighty Days by Jules Verne
An oldie but a goodie from 1873, this book spins the tale of rich British gentleman Phileas Fogg who bets his companions £20,000 that he can travel around the world in 80 days. With his French servant in tow, he sets off on a journey that involves trains, steamboats, sledges, and elephants, along with plenty of obstacles of course. A great adventure story!
A Walk in the Woods by Bill Bryson
Anything by Bill Bryson is guaranteed to make you dream of travelling, and in turn, laugh uncontrollably. This is one of his best. The true story follows Bryson as he attempts to explore home soil by walking the Appalachian Trail with his long time, and very unprepared, friend Stephen Katz. The pair grapple with overweight rucksacks and near bear encounters in this hilarious book, named by CNN as the funniest travel book ever written.
Eat, Pray, Love by Elizabeth Gilbert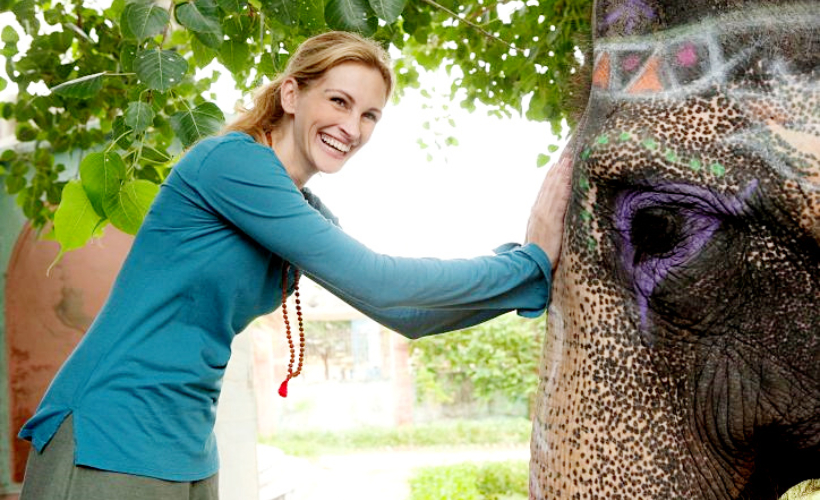 Indulging in pasta in Italy, taking a spiritual journey in India, and finding true love in Bali. Sounds like the perfect life plan! This memoir by Elizabeth Gilbert brings us on her year-long journey around the globe following her difficult divorce. A stellar example of how travel can be a great healer.
Into the Wild by Jon Krakauer
Christopher McCandless had a bright future ahead of him. After completing his university studies, he was guaranteed to secure a steady job with plenty of money to keep him afloat. However, McCandless decided to abandon such certainty, ditch his belongings to traverse across the unforgiving Alaskan wildness where he lives off the land. This is a thought-provoking and poignant true story.
The Alchemist by Paulo Coelho
Famously written in just two weeks, this books offers lessons that you're sure to carry long after turning the final page. It tells the story of an Andalusian shepherd who, in light of a recurring dream, sets his sights on the Egyptian pyramids where he hopes to find treasure. 'Life-changing' is a phrase commonly associated with this book, which highlights the importance of following one's dreams.
The Beach by Alex Garland
Long before Leonardo DiCaprio graced our screens in his leading role as Richard in the book's movie adaptation, The Beach was told in book form. It follows the story of a young English backpacker in Bangkok who receives a hand-drawn map of a beautiful yet hidden island from a fellow hostel guest. Unsurprisingly, the adventurous traveller makes it his mission to locate this paradise. At times feel-good and at others dark, this cult favourite is worth a read.
Wanderlust: A Love Affair with Five Continents by Elizabeth Eaves
You can't have a list about wanderlust-inducing reads without a book by that very name! This page-turner chronicles Elizabeth's 15 years of travel beginning with her as a young and independent college student. Chasing dreams, exploring unknown paths and cultures, and facing up to challenges are what this book is all about. The New York Times Book Review has called it a "heady, headlong chronicle of a decade and a half spent adrift."
Pole to Pole by Michael Palin
Watching Michael Palin traverse some of the far and unusual corners of the globe with his crew is what first inspired me to travel, long before I had my own passport and access to the internet. Written to accompany his BBC series of the same name, Pole to Pole chronicles Palin's journey from the North to South Pole during a time of political upheaval in several of his destinations. If the book proves to be for you, take a look at his many box sets, they're guaranteed to encourage you to take the road less travelled.
On the Road by Jack Kerouac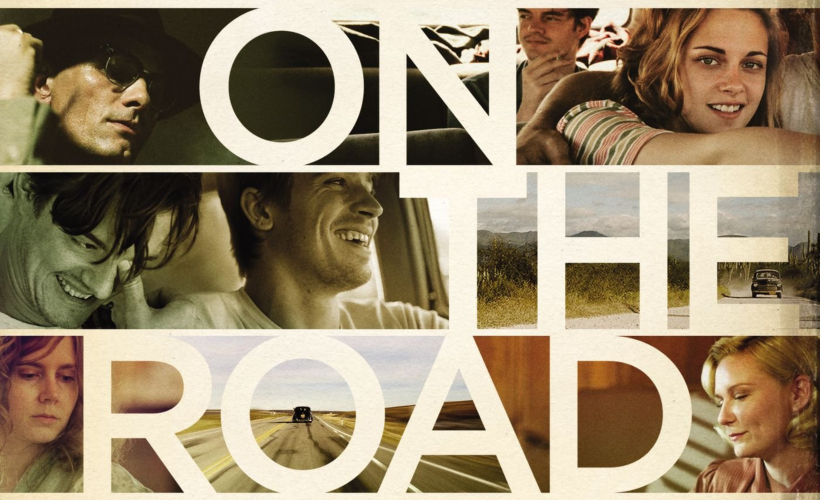 This critically-acclaimed and largely autobiographical novel is the story of a pair of free-spirited and adventurous friends who embark on a wild and thrilling adventure across the USA and Mexico. Described as the defining novel of the Beat Generation, On the Road takes the reader on this exhilarating ride that's fuelled by poetry, jazz, and drug abuse. Probably not for the faint-hearted.
What I Was Doing While You Were Breeding: A Memoir by Kristin Newman
Ever feel like all of your friends are settling down while you're just packing up to go away again? If so, this one is for you. Written by sitcom writer Kristin Newman, who's worked on shows such as How I Met Your Mother, this laugh-out-loud memoir is one to get if you're in need of something light-hearted.
Full Tilt: Ireland to India with a Bicycle by Dervla Murphy
Cycling from Ireland to India is no easy endeavour now, let alone in 1963. Yet this didn't deter Dervla Murphy, who decided to undertake the challenge many years earlier when she received a second-hand bicycle for her 10th birthday. This story, her first of many acclaimed travel books, details her often treacherous solo cycle through Eastern Europe, Turkey, Iran, Afghanistan, Pakistan, and India. Murphy is truly an inspirational adventurer who's still writing and travelling well into her 80s.
What travel books get you yearning for adventure?
Get all the latest travel stories from Zafigo. Follow us on Facebook, Twitter, and Instagram.