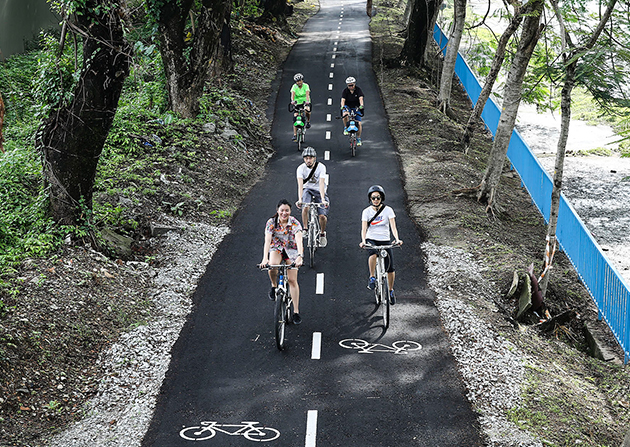 It may be hard to believe looking at Kuala Lumpur now, but the roads in the city were initially built – in the late 19th century – for cyclists and bullock carts. Many streets are thus narrow, distances are small, and the terrain is generally flat. Fast forward to today and these same features make Kuala Lumpur an ideal city to be explored on bicycles.
Travelling with a bicycle is great because you get to stop whenever you like to visit an attraction, try out a local food stall, or capture that strategic photo-op. Cycling is also a much more stimulating and engrossing experience than a regular chauffeured tour.
Here are some ideas on how to plan a day of cycling exploration in Kuala Lumpur: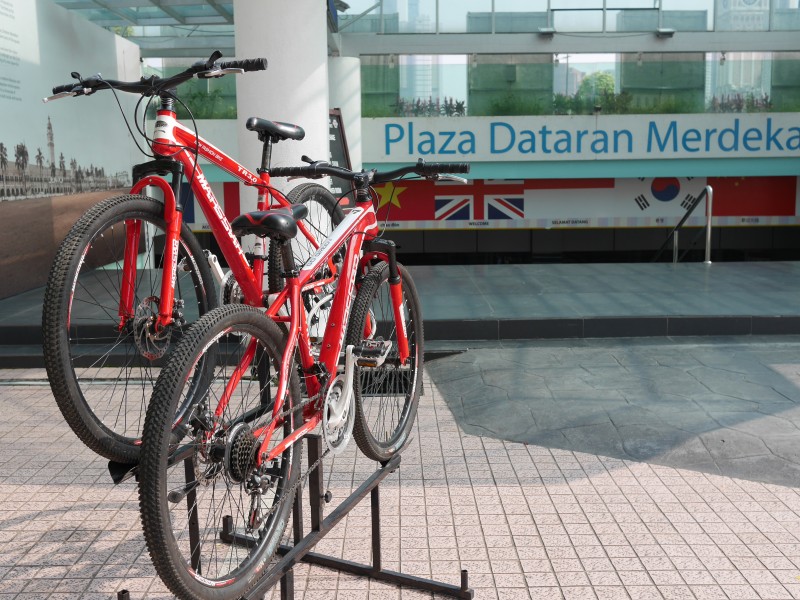 1. Rent a ride
The same company that runs the popular KL Hop-On Hop-Off buses also has a fleet of bicycles for rental at Dataran Merdeka. The reception booth is in Plaza Dataran Merdeka (Dataran Underground), opposite KL City Gallery. The rates, per bike and inclusive of helmet and safety jersey, are as follows: RM10 per hour or RM30 for four hours, and RM5 per hour for the fifth hour and above.
2. Routes to try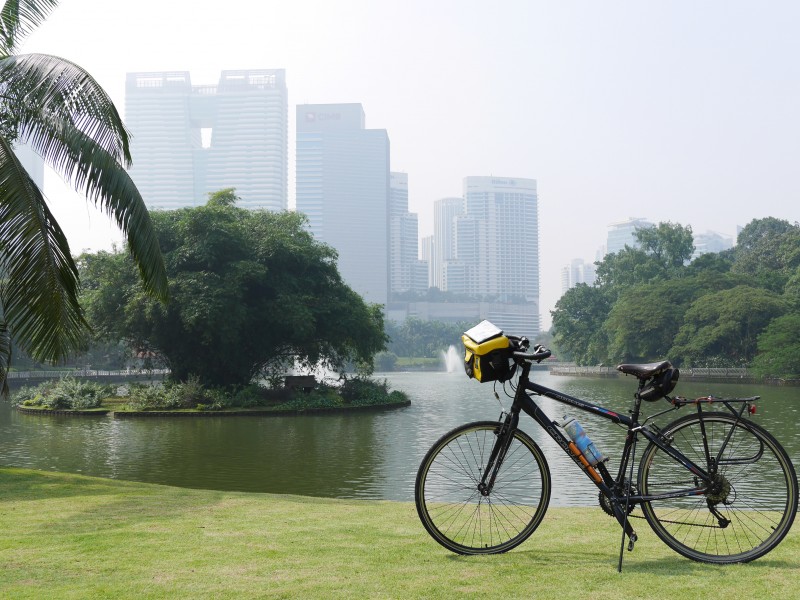 Gaze the greens: KL By Cycle (Nature Route)
KL By Cycle is a network of bike paths that take you through Dataran Merdeka and Perdana Botanical Gardens. The route is specifically designed for tourists as it takes you past a number of famous attractions, including the KL Bird Park, National Mosque, and Islamic Arts Museum.
Collect a route map from the Hop-On Hop-Off bike rental booth at Plaza Dataran. You can choose the free and easy option, and explore this route on your own (the route is well-marked with signposts and painted sections) or join a guided tour of the same route. It takes three to four hours, and there must be a minimum of eight persons to form a group.
Bookings must be made seven days in advance by phone +6012 372 1447 (Azrai) or email mdnorazrai@gmail.com.
Estimated duration: 1 hour without stops at attractions
Difficulty level: Medium; the Gardens can be hilly, but manageable
Tip: There is a tunnel at the end of the lake that will lead you to the National Museum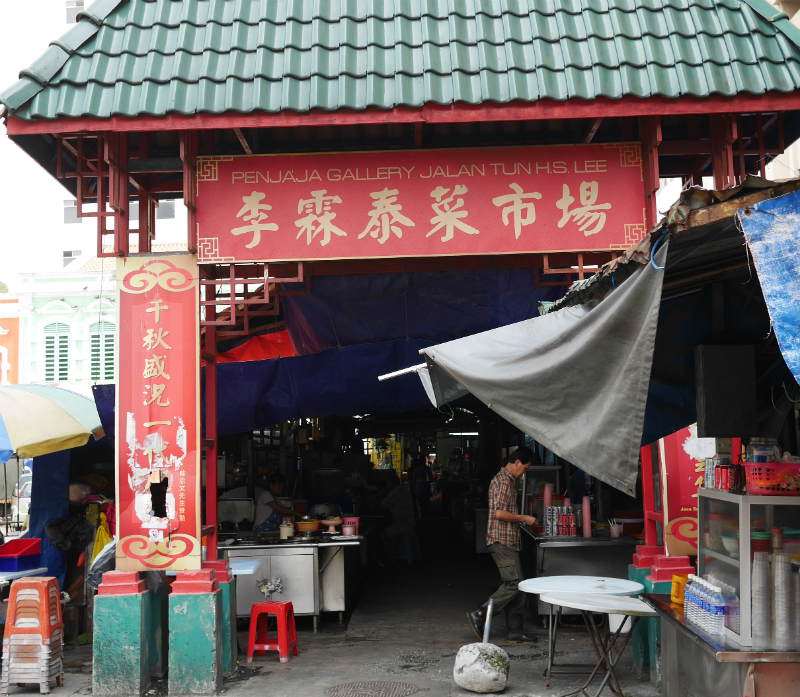 Work for your lunch: Chinatown (Petaling Street) & Little India
Chinatown is always a good spot to hunt down some local grub, and pedalling there will work up a nice appetite to take it all in. Many of the Chinese food vendors here have been in business for generations, and locals still flock to these places to satisfy their cravings. Recommended places include Lai Foong beef noodles, Kim Lian Kee Hokkien mee (thick, udon-like noodles stir-fried in dark soy sauce), or yong tau foo (vegetables stuffed with meat or fish paste) at Madras Lane.
If you fancy other flavours, head to Little India at the northern end of Jalan Tun HS Lee and look for banana leaf rice in a mess canteen. Take the opportunity to cycle around the sights in the area, such as the Guan Di Temple and Sri Maha Mariamman Temple along Jalan Tun HS Lee (south). For an uphill challenge, make your way to Stadium Merdeka, where Malaysia's independence was declared on 31 August 1957.
Estimated duration: 1-2 hours of exploration, not including eating time
Difficulty level: Easy to medium (the only hilly stretch is to Stadium Merdeka)
Tip: Avoid food places with English menus, and eat where the locals eat – follow the crowds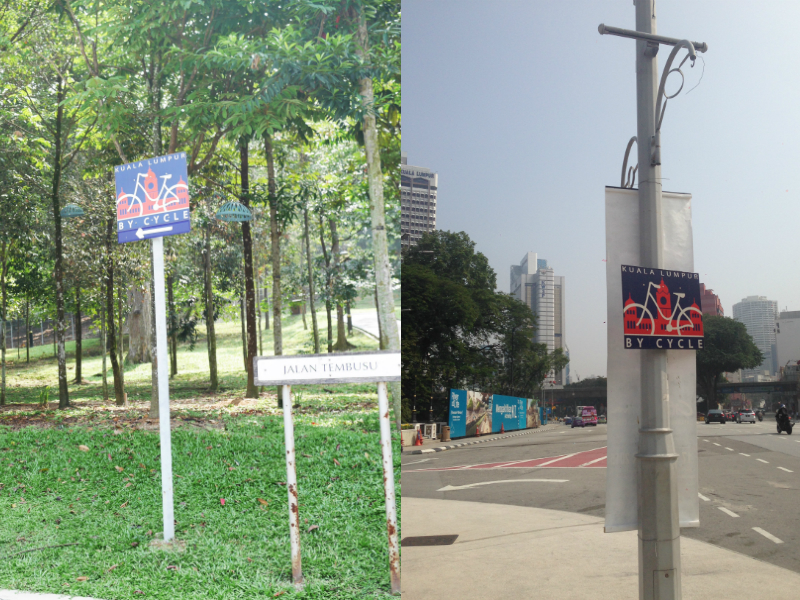 Traverse the city: KL Bicycle Path
The city's first dedicated bicycle path was launched in early 2015, and traces a 5.5km route from Dataran Merdeka to Mid Valley Megamall. You will be cycling along a scenic route by the banks of the Klang River. The route also cuts through Brickfields (Little India), an interesting and diverse community that has multiple houses of worship located close to each other.
At the end of the route, seek respite from the air-conditioned comforts of one of the city's biggest and most popular shopping malls. Take your pick of local and international fare at numerous cafes, restaurants, fast food outlets and food courts. On your return journey, check out Brickfields' offerings of authentic Indian food – the South Indian (Chettynad) fare here is particularly good.
Estimated duration: 30 minutes (one way) without stops
Difficulty level: Easy
Tip: Stop for a cendol (a Malaysian dessert of jelly-like strands in coconut milk, syrup and shaved iced) break in Brickfields. Look for the stall that's run by an old Chinese couple, located in front of 7-Eleven at Jalan Padang Belia.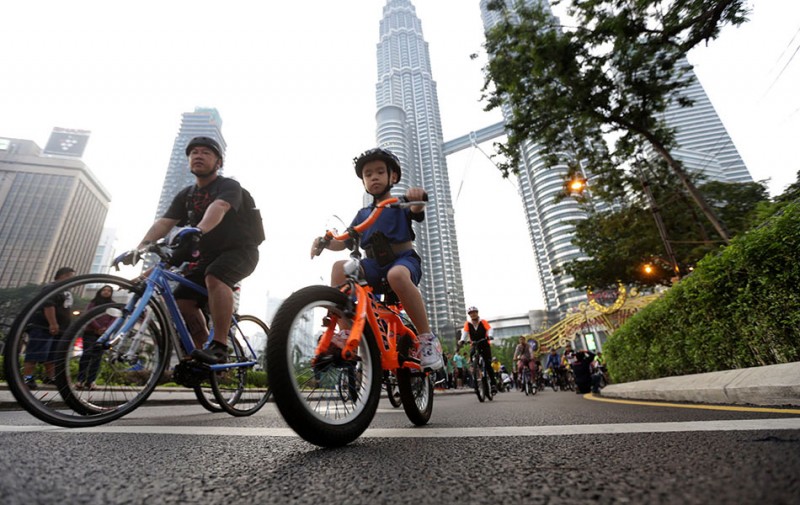 Car Free Sunday
An initiative by Kuala Lumpur City Hall (DBKL), this fortnightly event sees several key roads in the city centre (in a 7km-loop, and includes the ones surrounding Dataran Merdeka) closed to vehicular traffic from 7am to 9am every first and third Sunday of the month. Instead, cyclists take over the roads along with runners, joggers, and roller-bladders. Popular with all ages, including families with young children, a festive and friendly mood prevails.
You can loan a bicycle for free from the OCBC Bank booth at Dataran Merdeka; the bank has 100 bicycles on standby every Car Free Morning, available on a first-come-first-serve basis. For non-Malaysians, you must bring your passport for registration.
Estimated duration: 20 minutes per loop
Difficulty level: Easy
Tip: Have breakfast after the event at Yut Kee Restaurant, one of the city's oldest and best loved kopitiams (coffee shops).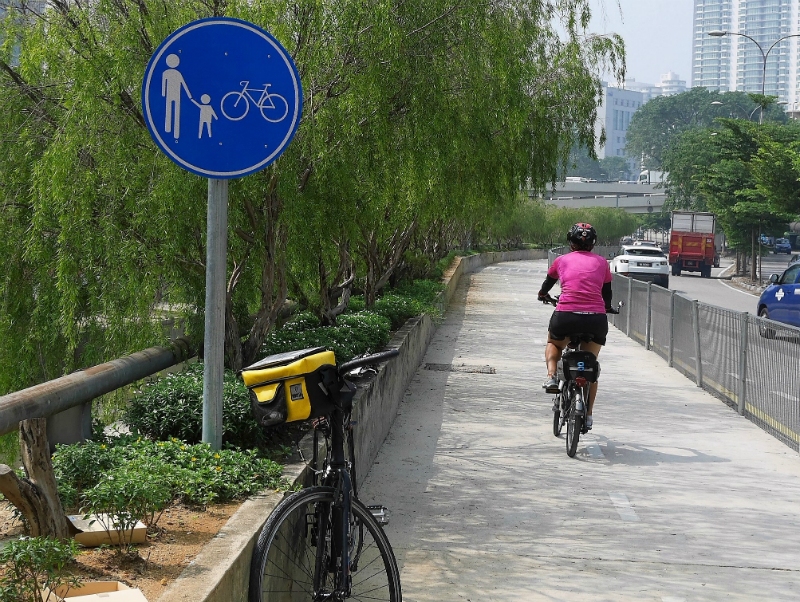 3. Safety tips for cycling in Kuala Lumpur
KL traffic may seem daunting, but cycling in KL need not be if you adopt a few safety measures:
Wear a helmet and good, sturdy footwear
Reflective jerseys or brightly-coloured clothing is great for making you as visible as possible to motorists
Stick to dedicated paths as much as possible. For crossings, it is a good idea to dismount and walk the bike
Although food and drinks are easily found, bringing a bottle of water is a good idea to stay hydrated in the heat
Watch out for hazards such as broken tiles or metal grills
Remember that as a cyclist, you have as much right to the road as any other motorists; sometimes it is better to hog the centre of a lane than have cars squeeze past you on a narrow shoulder
Unless you have strong lights or blinkers, it is not advisable to cycle at night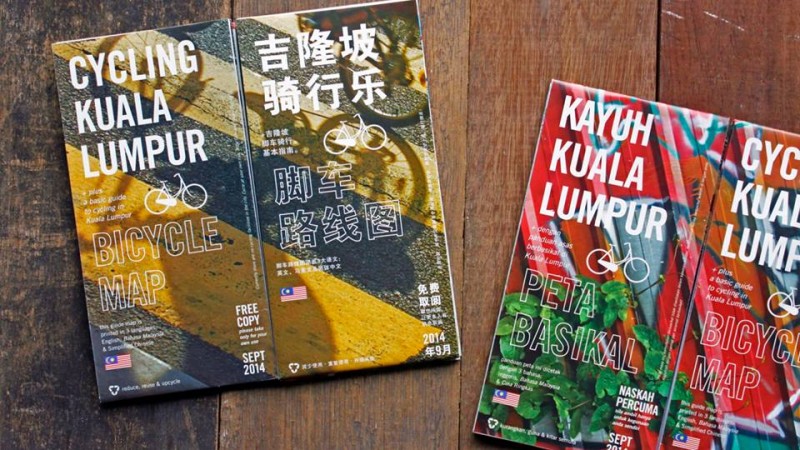 4. Bike buddies
In recent years, cycling has become a popular sport among city folks. If you're keen to meet up with or join local enthusiasts, here are a few groups and initiatives to check out:
KL Cycling Map
The KL Cycling Map is an initiative to map out the roads of Kuala Lumpur for the use of cyclists. Launched in late 2014, the map was the brainchild of local designer Jeffery Lim, and a result of two years of research and surveys by volunteers. You can pick up copies of the map at some coffee cafes around the city, or download a digital version here.
Cycling Kuala Lumpur, Bicycle Map Project
This is a Facebook Group for volunteers and anyone who is interested in the KL Cycling Map project.
KL Cyclists
A Facebook Group for cyclists in Kuala Lumpur to connect with each other.
Picture credits: Astro Awani, Astro Awani, Facebook

 More from Zafigo:
Kuala Lumpur City Guide: An Introduction
5 things to do in Central Market (Pasar Seni)
Get all the latest travel updates from Zafigo. Follow us:
[button url="https://www.facebook.com/zafigo" size="small" value="Facebook" color="#94288e"]  [button url="https://twitter.com/ZafigoAsia" size="small" value=" Twitter " color="#89c44c"]  [button url="https://instagram.com/zafigoasia" size="small" value="Instagram" color="#14afa9″]