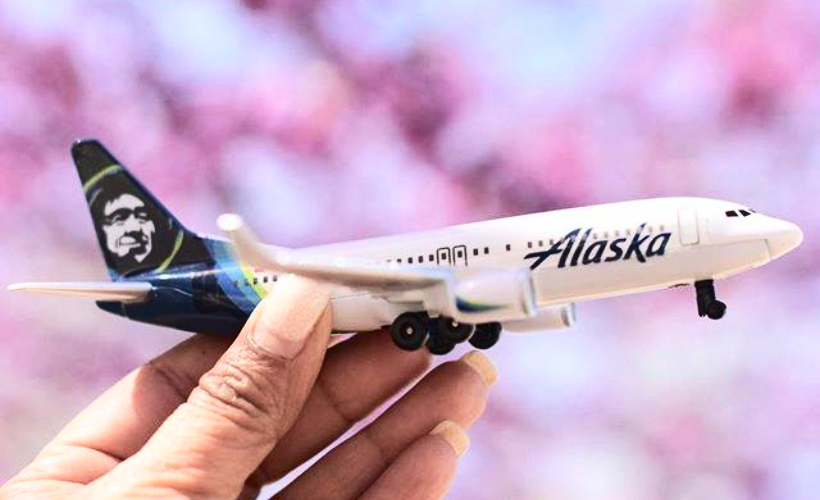 On the morning of May 13, sleepy passengers boarding Alaska Airline Flight #361 from San Franciso to Portland, Oregon strapped themselves into their seats, oblivious to the fact that they were about to experience a small piece of aviation history.
Instead of a flight attendant, two excited pilots smartly dressed in their crisp white uniforms stepped out of the cockpit and spoke to the passengers via the intercom.
Captain Tara Wright and her first officer Mallory Cave started by wishing them a Happy Mother's Day. Then, they informed the passengers that they are "sharing a pretty interesting piece of Alaska Airline history" on this flight.
"You will be piloted by two African-American female pilots, for the first time in Alaska Airline history," she announced proudly to a round of applause. "You're making [history] this morning, whether you're awake or not," Wright joked, before continuing with 'business talk' about the flight course, duration and safety.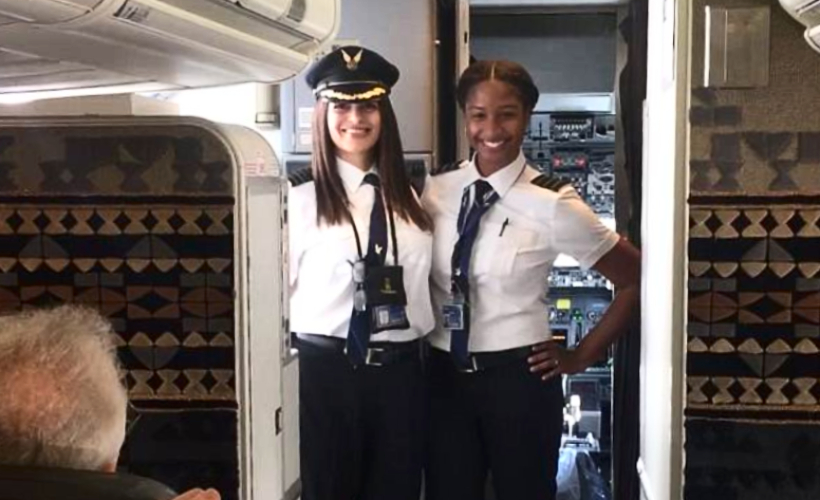 The video of Wright's flight announcement, first posted on her Facebook page, has gone viral with netizens congratulating them for making a mark for African-American women in an industry that is dominated by Caucasian men.
Quartz reported that this is not the first US commercial flight to be commanded by a team of all African-American pilots. Delta Air Lines saw its first flight piloted by female African-American pilots in February 2017 with Captain Stephanie Johnson and first officer Dawn Cool. Earlier on in February 2009, captain Rachelle Jones Kerr, co-pilot Stephanie Grant and flight attendants Diana Galloway and Robin Rogers became the first all-female, all-African-American crew on a commercial flight in an Atlantic Southeast Airlines flight.
The fact that these women made headlines shows that both diversity and gender inclusion are still lacking in the aviation industry.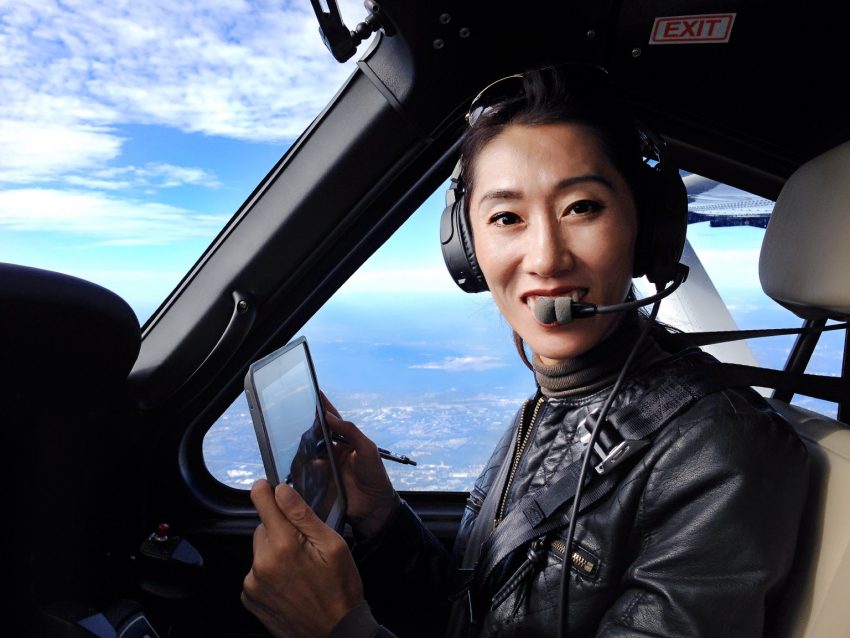 According to Quartz, the US Federal Aviation Administration found that just 4.4 per cent of airline transport pilots — those licensed to carry commercial passengers — are women. It added that statistics on pilots of colour are scarce, but a 2014 study of US pilots found the corps was 2.7 per cent of African descent, 2.5 per cent Asian and 5 per cent Hispanic or Latino.
According to Wright, there are less than 150 African-American female pilots in the US.
To promote and support minority women in their pursuit of aviation as a career, she has set up a non-profit organisation called Sisters of the Skies. The organisation aims to provide mentorship and scholarship to help minority women take to the skies.
The small representation of women in the aviation industry is a global issue, but female pilots across the seven seas have been making their mark in the skies.
In March 2016, three female Royal Brunei Airlines pilots made headlines as the first ever all-female crew for the airline after flying from Bandar Seri Begawan, Brunei to Jeddah, Saudi Arabia.
A year later, in March 2017, Air India marked International Women's Day by becoming the first airline to fly around the world with an all-female crew. One of its Boeing 777's flew from New Delhi to San Francisco. CNN reported that every member of staff – from the flight's captains to the cabin crew, check-in and ground handling staff and even the engineers – were women.  
In Africa, Ethiopian Airlines has also made history by dispatching several flights with an all-female crew, from pilots to cabin crew to check-in staff and flight dispatchers. Its first landmark flight was in December 2017, when it flew its first ever inter-Africa flight from Ethiopia's capital city Addis Ababa to Lagos, Nigeria, staffed by an all-female crew. In March 2018, it upped the ante by dispatching an all-female flight crew on an international flight from Addis Ababa to Buenos Aires, Argentina.  
As more female pilots continue to break boundaries, we await the day when all-female pilots and crews are such a norm that it stops becoming newsworthy.
Get all the latest travel stories from Zafigo. Follow us on Facebook, Twitter, and Instagram.