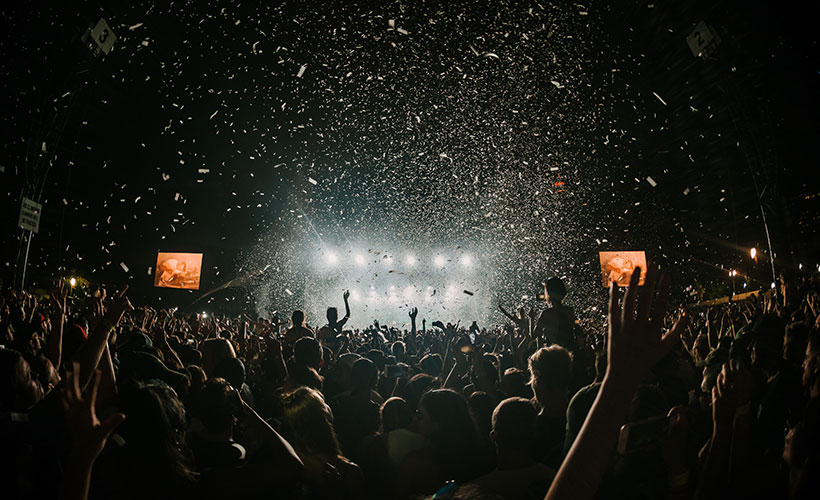 This year, I made plans to attend the Fuji Rock Festival (26-28 July 2019) and the entire process has been quite the experience in itself. Attending the festival takes a lot of planning, especially if you're not a local and have never been to Japan, much like myself. If you're thinking about doing the same, I've broken down my entire process from start to finish in hopes of making your experience that much easier.
1. Budget
If I'm being totally honest, saving for the trip has been the toughest part for me so far. All in all, four days of Fuji Rock alone, took about a total of RM5,000 (approximately USD1,200), not including a budget for food. I've included a chart of the breakdown of my expenses for you here.

2. Accommodation
Contrary to popular belief, Fuji Rock is not held at Mount Fuji. Instead, it happens at Naeba, in Yuzawa, about a two- to three-hour drive from Tokyo. So before you buy your tickets, flights or anything else, you should be aware that you'll need to travel to and find accommodation around this area. Finding the right accommodation will probably be the most tedious thing to do, so it's best to get this out of the way first!
When it comes to choosing the right place to stay, you'll need to decide if you want to rough it out and camp at the festival grounds, or book yourself a room at one of the nearby ryokans (inns) or hotels.
The festival offers camping grounds which is the most affordable means of lodging by far. To stay here, you'll need to bring your own camping gear and purchase a campsite ticket (approximately USD28). The campsite tickets are available only when you purchase your festival ticket and not after, so make sure you're certain this is what you want to do before purchasing your festival ticket.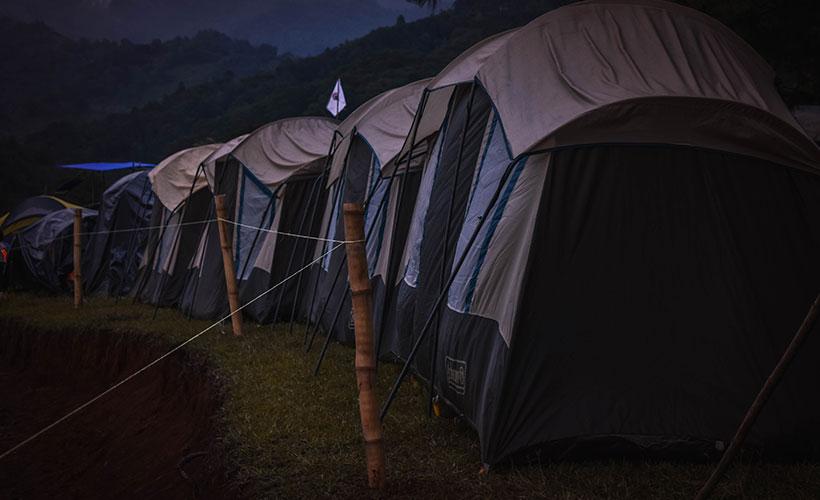 A tent rental service is also available, but it's very limited, so there's a possibility you might not be able to get one. You should also be aware that if you do choose to camp, the weather in the Naeba area isn't great in the summer and the potential for rain, typhoons, and general muddiness is extremely likely. Campers will also have to share communal bathing areas and Portaloos with thousands of other people.
If camping isn't for you, then you'll have to start looking for lodging quickly! The Naeba Ski Resort, where the festival is held every year is close to a plethora of other ski lodges and inns. What I did when looking for a place to stay was to pinpoint the location of the festival grounds on Google Maps, look along the roads close by for the names of the inns and search them up on sites like Booking.com, Trivago, or Rakuten (try to book your hotel through the ShopBack site for additional cashback and discounts).
There's a shuttle bus that travels from the Echigo-Yuzawa station to the festival grounds that makes two stops to pick up and drop off attendees along the way there, so if you can book lodging along the way, it'll make your life a lot easier. At the Tenjin Lodge where I'm staying, they offer a shuttle service to and from the festival for a small fee (approximately USD53 for all three days) because it's located much further away than the other hotels and inns.
Below is a map showing the location of the festival entrance, the route of the shuttle bus from Echigo-Yuzawa to the entrance, and the two stops along the way. The shuttle bus schedule has yet to be posted but will be available here soon.
Here are some helpful links for lodging, as well as one to the place that I've booked:
Places in Yuzawa
Places in Naeba
Places in Mitsumata
Tenjin Lodge
This might sound like a lot to figure out just for accommodation, but having a roof over your head, a place to shower, and a place to charge your electronics for the three days you're out there is worlds better than sleeping in the rain and mud.
3. Flights and getting to the festival
Now that we've gotten the hard part out of the way, we can talk about transport! I made the mistake of booking my flights with AirAsia thinking they would be the cheapest, but after checking ANA, I realised that you can actually get cheaper fares from an excellent full-service flight provider, so I recommend buying your flight tickets from them instead, or at least comparing prices before you make your purchase.
I also recommend flying into Haneda instead of Narita as the former is located in Tokyo itself. Once your flight tickets are out of the way, there are two ways you can get yourself to Naeba: rent a car and drive up, or take the Shinkansen (bullet train).
If you're taking the train, you'll want to buy return tickets to and from the Echigo-Yuzawa station. From there, you'll be able to take the shuttle bus to the festival or to your booked accommodation. Note that you'll only be able to buy your Shinkansen tickets up to a month in advance. You can find more info on the FRF shuttle bus here.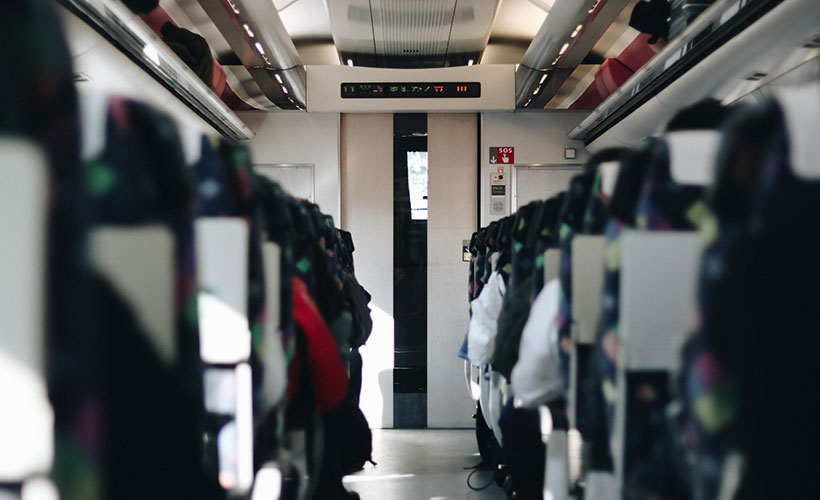 Driving is a great option if you're going with a group of friends as you'll be able to split the cost of the car rental. If you've booked an accommodation that's really far away, this will probably be ideal for you as well, since you can drive on over to either of the two shuttle bus pick up points and take the bus to the festival grounds.
The drive up to Naeba will require an international driving license, and to park your car at the festival grounds you'll need to purchase a parking ticket along with your festival ticket. From the parking lot, there are direct shuttles to the festival grounds for you and your friends.
4. Festival tickets
There are several different kinds of tickets you can purchase such as one-day, two-day or three-day tickets. As mentioned above, your tickets can also come with add-ons. Such as a campsite ticket for those of you planning on camping at the festival, a parking ticket for those of you planning to drive up to the site, and a moon caravan ticket which allows you access to the caravan area if you're taking one up.
These add-ons cannot be purchased separately from the main festival tickets, so make sure to choose your tickets only after locking in your means of transportation to and from the festival grounds as well as your accommodation. I bought my tickets here in the first phase of ticketing, so they were slightly cheaper than they are now. Info on different tickets is available here.
---
Always wanted to travel along but scared the loneliness will creep in? Just follow these tips:
---
Now that you're all set to attend your first ever Fuji Rock Festival, here are some tips that could potentially make or break your festival experience:
Be prepared for rain, sun, and lots of mud
Fuji Rock is notorious for bad weather, so make sure you're equipped with a poncho and rain boots (long socks will help prevent any chafing), as well as sunscreen and a hat.
Bring your own toilet paper or wet wipes
You'll be using portaloos for three days. Remember that they'll only get dirtier as the festival goes on.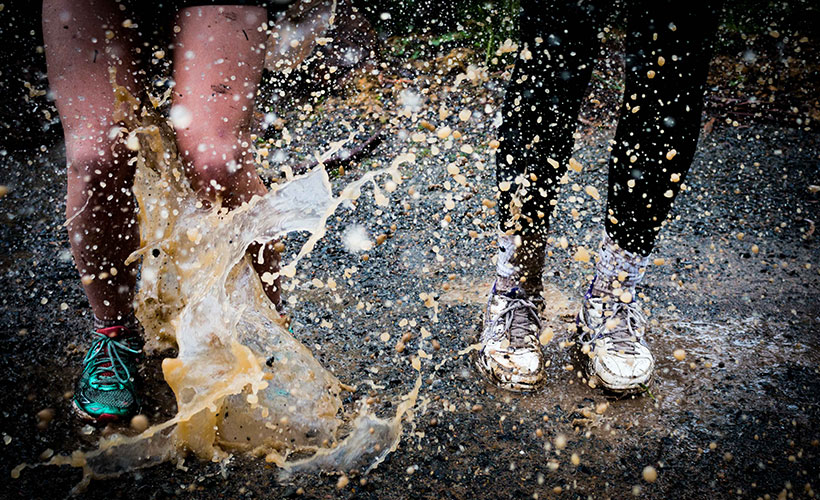 Pack your own snacks and bring your own refillable water bottle
Food and drinks are readily available for sale at stalls throughout the festival, but I've been told the lines can get pretty long during meal hours and food is extremely expensive. The organisers also provide free water and ice tea for festival-goers who bring their own reusable bottles. You can even bring in your own alcohol, but you'll have to transfer it into a separate reusable bottle because cans and glass bottles aren't allowed.
Arrive early if you're camping
If you've decided to camp, I suggest arriving a day before the festival starts so you can snag yourself a good spot to pitch your tent. This way, you can also have fun at the opening ceremony party that happens on that day. It's a good time to suss out the festival grounds before it gets too crowded.
Have something to sit on
A camp chair will save your legs after hours of standing and walking around. Places to sit are far and few between, and because of the rain, it'll be hard to sit on the muddy ground.
Be on time
Unlike our Malaysian culture of being fashionably late, the Japanese are extremely punctual. It's about a 30- to 45-minute walk between each stage, and you won't want to miss out on any of it.
Hit the town
Taking the shuttle back into Naeba town is a great way to stock up on snacks, relax a little, and eat a hot meal that'll cost a lot less than on the festival grounds.
Now that you're equipped with all the information I have for you, you're ready for the festival of a lifetime. Have fun and I can't wait to see you guys there!
Get all the latest travel stories from Zafigo. Follow us on Facebook, Twitter, and Instagram.