Voted as the 'World's Leading Luxury Train', Maharajas' Express is owned by IRCTC that travels throughout India on several routes. From winning various accolades to providing the most fantastic train journeys in India, Maharajas' Express has it all. Over the years, it has redefined the concept of travelling in trains. I had the golden experience of my life travelling one of the train routes in northern India. I took the Heritage of India journey to discover the true spirit of this vibrantly-cultured nation. Here's what makes the journey in Maharajas' like a dream come true:
On my very first morning of my India Maharaja Express Holiday, I was greeted by scenic views of the Venice of the East, Udaipur. The day started with a big cup of coffee served right on my bedside table in my deluxe cabin equipped with all the essential amenities, and a cute personal safe in which I kept all my valuables. I figured that the staff-to-guest ratio on the Maharajas' Express was high enough to ensure the safety of the guests as well as their valuables.
For accommodation, you can choose from the standard suite, deluxe suite, junior suite, and presidential suite. The presidential suite on the Maharajas' Express is a whopping 448 square feet, with two bedrooms. The junior and standard suites are considerably large as well, offering space of 150 and 220 square feet respectively. The deluxe cabin, 112 square feet in size, was the ideal choice for me with facilities like live TV, direct-dialling telephone, and an ensuite bathroom. The bed in my room was so comfy that I woke up feeling like I had just come out of a spa session. My kind valet, Shankar, invited me for breakfast at 8am.
What's not regal about The Maharajas' Express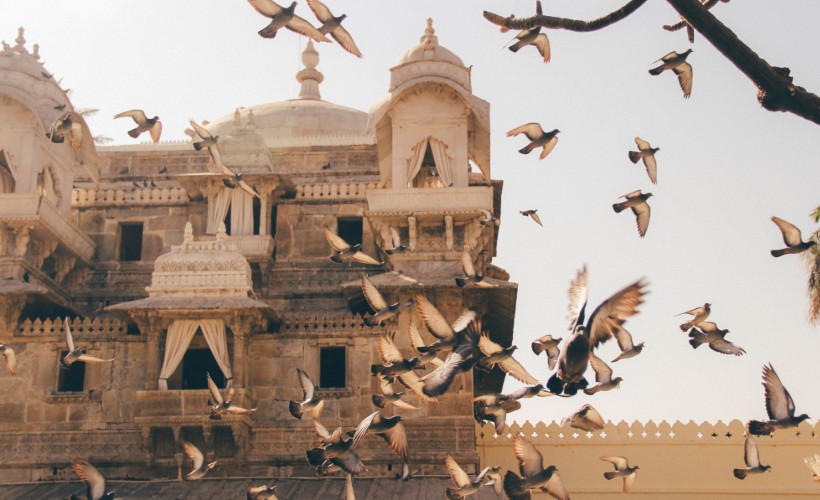 I was amazed by the luxury, privacy, and the exquisite high-standard of services on-board. The train has two restaurants — Mayur Mahal and Rang Mahal — that serve Indian and international cuisines. I enjoyed a regal breakfast meal in Mayur Mahal that was decorated in blue and turquoise colours.
Our first stop was Udaipur on day three of my train journey. The classical Indian city felt like a dream place with its serene lakes and lush Aravalli ranges. Udaipur has a charismatic appeal that makes you fall for it immediately. We came back to the comforts of Maharajas' after sightseeing and strolling around the local bazaars.
After Udaipur, it was Jodhpur. Known as the city of forts, this walled city is painted a mesmerising shade of blue. Our itinerary included a trip to Mehrangarh Fort and a visit to Bishnoi village. The city kids were nice enough to let me capture their candid moments. And with that said, I was done with my fourth day on the trip.
One of the most exciting things about Luxury India Holidays is that there is no compromise on quality. I found every single person on Maharajas' from butler to guides extremely professional with big smiles on their faces every time they saw a guest.
Day five of the journey was dedicated to Bikaner, a town famous for its sweets and namkeen or savoury snacks. The magnificent Junagarh Fort in the city has a quaint and offbeat charm. I cheered my heart out to Kalbeliya artists and even went cruising on a camel cart. At the end of the day, I once again boarded the elegant locomotive that gently chugged its way towards Rajasthan state.
So, luxury India holidays? A big yes!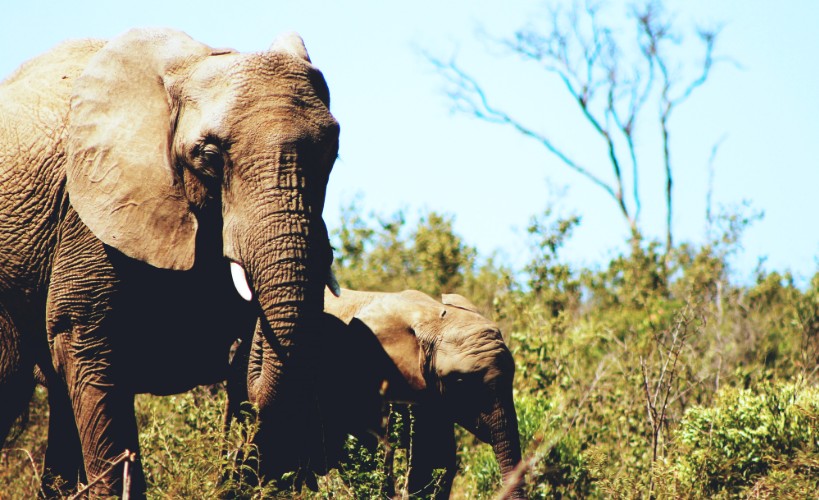 It was the sixth day of my journey and I was in another colourful and enthralling city on my India Maharaja Express Holiday. The city of Jaipur in Rajasthan was pure love. The city has an excessive nightlife and a regal grandiose that makes it irresistible. After having my queen-sized breakfast (which I can write an entire blog about!), my excursion began with a blast. I rode on a splendidly decorated elephant that I first wanted to avoid, but instead chose to tick off my bucket list. The experience of riding on the back of this elegant, gentle beast was what the Indians would call 'filmy'.
On the seventh day, we disembarked from the comforts of the Maharajas; Express to go to the Ranthambore National Park. We rode jeeps through the park and saw leopards, marsh crocodiles, and even the majestic tiger. One of these great cats moved so near the jeep that I could've stretched my arm out of the jeep and touched it. My sense got the better of me, and I refrained but reluctantly.
My trip on the Maharajas' Express ended with a visit to the iconic Taj Mahal. I felt that it was a subtle yet breathtaking way to complete the journey. I found myself swimming in a pool of emotions, feeling overwhelmed but extremely grateful that I was able to experience this unique journey.
Get all the latest travel stories from Zafigo. Follow us on Facebook, Twitter, and Instagram.