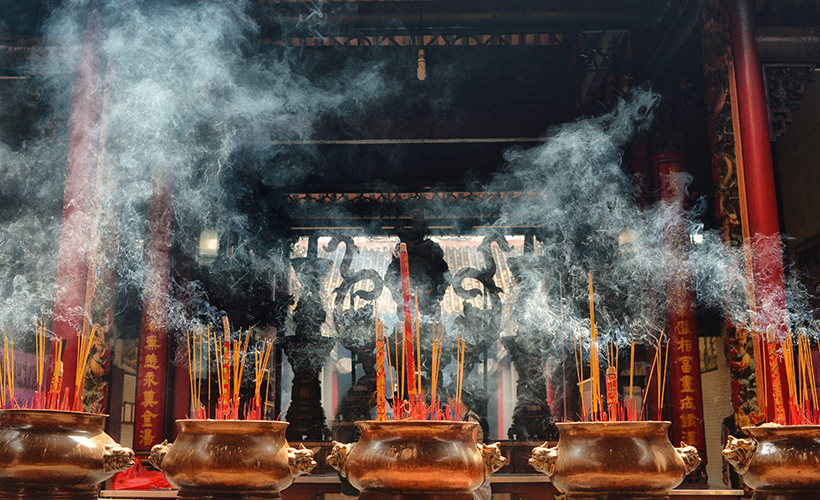 Festivals in Southeast Asia are cultural experiences not to be missed. In predominantly Buddhist countries, many festivals are centred around the temple. In Hindu areas, expect elaborate displays of devotion in the form of skin piercings. One thing is for certain though, they are as vibrant as they are memorable.
If you've already experienced the magic of Holi (Hindu festival of colours) and Songkran (Thailand's famed water festival), you might be wondering what else there is to discover. The answer? Plenty…
Thaipusam – Kuala Lumpur, Malaysia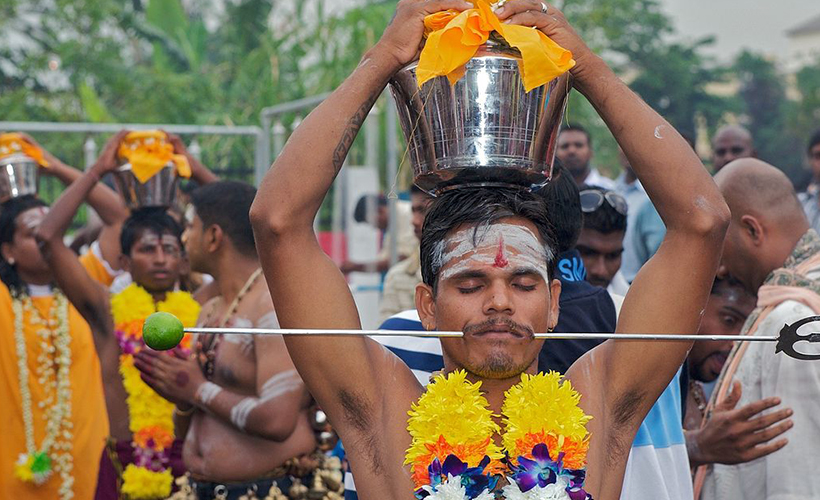 Celebrated by millions of followers worldwide in January, Thaipusam is held in honour of Lord Murugan. The colourful festival is almost carnival-like in atmosphere, with hundreds of thousands of Hindus making pilgrimage to Kuala Lumpur's Batu Caves.
Said to be the holiest Hindu site outside of India, Batu Caves features a 42-metre tall statue of Lord Murugan. For Thaipusam, people dress in orange and yellow, the colours of Lord Murugan, and make sacrifices in return for answered prayers, forgiveness of sins, and favours. Sacrifices range from shaving one's head or carrying a container of milk, to piercing various parts of the body, and carrying a kavadi.
Tattoo Festival – Wat Bang Phra, Thailand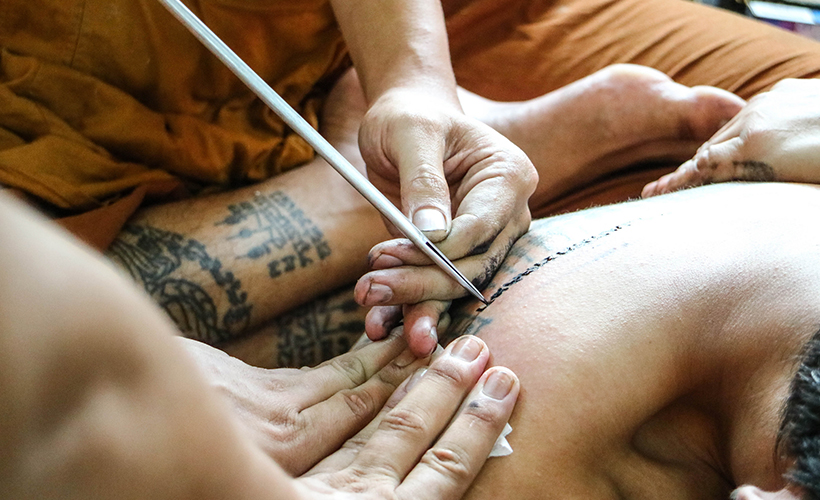 Every year, the first weekend of March sees a worldwide exodus of Buddhists to Wat Bang Phra in Thailand to perform a spiritual ritual consisting of them either getting a tattoo or re-empowering the ones they have. Sak Yant's – sacred geometrical tattoos – are meticulously done by the monastery's monks on the condition that a disciple's offerings have been accepted.  
New tattoos are blessed by the monks using a series of chanting mantras. Many freshly-tattooed women and men are said to become possessed by the spirits of the tattoos, falling into a trance, and begin to act or dance like the animal in their tattoo.
The queues are legendary as the monks individually work through the crowd, but it doesn't stop even the most famous from participating. It's said that even actress Angelina Jolie has queued to get inked.
Waisak – Yogyakarta, Indonesia
Held on a full moon in May, Waisak (or Vesak) is celebrated by Buddhists. Also known as Tri Suci Waisak, which meansThree Holy Events, it marks three celebrations: the birth of Siddartha Gautama (the Buddha), the acceptance of divine revelation under the Bodhi tree, and the journey of the Buddha to heaven.
A prominent festival in Indonesia, Waisak happens at the spectacular 9th century Buddhist monument, Borobodur. Ceremonial offerings include fruit, flowers, and thousands of candles to represent Buddha's enlightenment. Orange-robed monks walk to Borobudur from Mendut village guided by the incandescent candles. They then pray and present offerings to Buddha at the temple's peak. The event highlight is the simultaneous release of thousands of lanterns into the night sky, a sight to behold even for the non-religious.
---
Thinking about travelling during Chinese New Year celebrations? Check out these cities:
---
Gawai Dayak Festival – Sarawak, Malaysia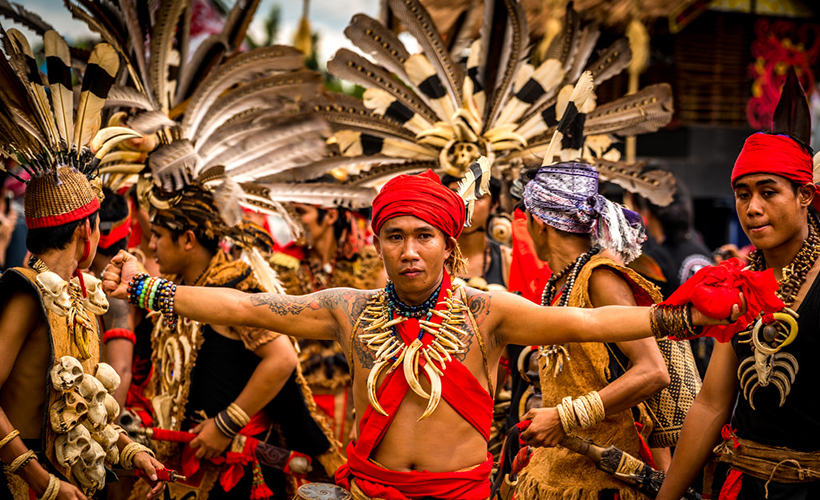 This religious and social festival's held every June in the longhouses of lowland tribes in Sarawak. The local ethnic group known as Dayaks celebrate Gawai (meaning ritual/festival in the local lingo) to honour the New Year and harvest. During this time, families get together for a celebration that lasts for days.
If you happen to be travelling around Sarawak during Gawai Dayak, get friendly with the locals, as you'll likely be invited into their ancestral homes to experience this sacred festival. Be prepared for extreme festivities as you'll find feasts, songs around the fire, ancient tribal stories, betel nut-chewing, and lots of tuak (traditional rice wine) during Gawai Dayak.
Traditionally, offerings are also set out to thank the gods for a good harvest, with a cockerel sacrificed during the proceedings. Other activities include sumpit (blowpipe) contests, bibat lengan (arm wrestling), betarit lampong (small log pulling), tarit tali (rope pulling), and bapatis (foot-banging).
Phi Ta Khon Festival – Dan Sai District, Thailand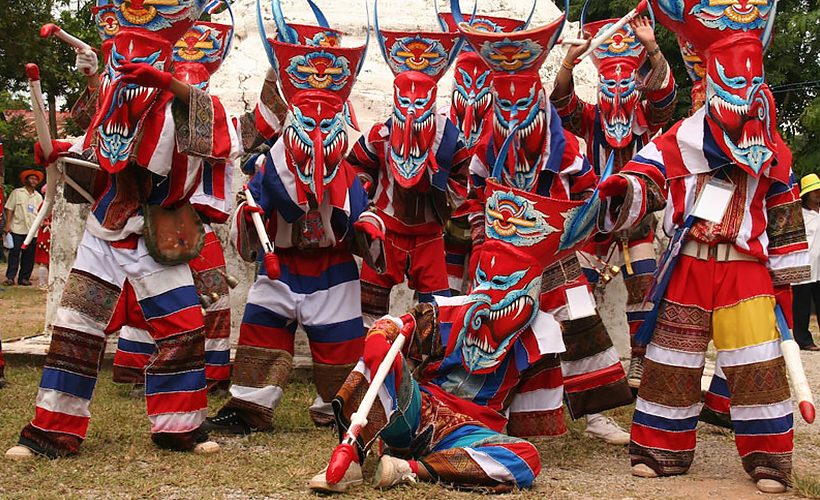 Unique to the Isaan of Northeast Thailand, Phi Ta Khon – or the Ghost Festival – is celebrated over three days. The first sees locals don spirit masks, phantom costumes, and strange hats. Meanwhile, children play tricks in the street, much like on Halloween. On day two, rockets fill the sky. Things wind down on the last day, as villagers meet at the local temple, Wat Ponchai, to listen to monks recite the message of Lord Buddha.
The festival is ascribed to the story of the Vessantara Jataka, an old tale of Buddha in one of his past lives as a prince. He was presumed dead during a long journey, but when he returned, the celebrations were so raucous that the dead were awakened and joined the merrymaking.
Bali Kite Festival – Sanur Beach, Bali, Indonesia
This annual kiting event kicks off the windy season of Bali. The main festival takes place along the eastern coast of Padanggalak, just north of Sanur, with hundreds of competing kite troupes gathering from all over the island to pilot their traditional kites.
Once considered a religious festival to signal the Hindu gods for plentiful harvests, today, kites of all different shapes, sizes, and colours take to the skies above Bali. hese may include detailed three-dimensional figures and unusual designs, ranging from Hindu gods, cars and motorbikes, to mascots, and brand sponsors. Some even measure 10 metres in length!
---
Thousands of devotees congregate at the valley to witness this unique festival:
---
The Candle Festival – Ubon Ratchathani, Thailand
This deeply spiritual festival following Khao Pansa, or Buddhist Lent, sees a procession of giant candles parade through the streets of Ubon Ratchathani, each representing a local temple, district, or institution. It's done to honour the everlasting faith of the people to Buddhism.
It's believed these candle festivities have been taking place annually for over 120 years. Besides the candle procession, the festival sees displays of floats, cultural presentations, music, dancing, and elaborate versions of scenes from Hindu and Buddhist mythology sculpted in wood or plaster and coated with wax.
Mid-Autumn Festival – Vietnam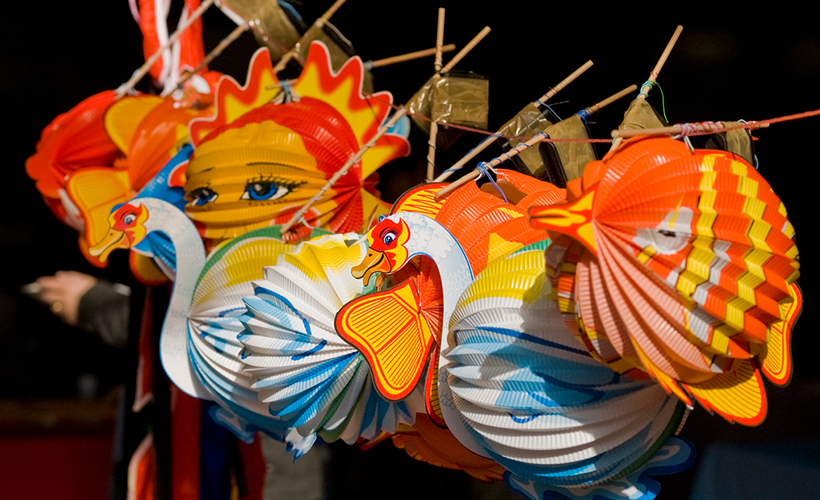 Tết Trung Thu, the Mid-Autumn Festival or the Harvest Festival, is also known in Vietnam as the Full Moon Festival or the Children's Festival. The celebration originates from an old folktale about parents working so hard to get ready for harvest, they forgot about their children. The festival then became a time for parents to make it up to them.
There's a festive atmosphere in many cities, with male dancers wearing a round happy-faced mask (symbolising the moon) dancing with lion dancers. You'll also see many mooncake stalls pop up everywhere, selling the treat with sweet and savoury fillings.
Loi Krathong – Thailand
Marking the end of the rainy season, Loi Krathong (Festival of Lights) is one of Thailand's most enchanting and magical festivals. Taking place on November's full moon, night skies all across the country become illuminated with glowing lanterns, while rivers and lakes glisten with candles as tiny boats.
In Thai, Loi Krathong simply means 'floating banana trunks', as a krathong is a piece of banana trunk decorated with flowers, banana leaves, candles, and incense sticks. Thais float krathong as a form of worship to the goddess of the river, Pra Mae Khongkha, and seek her forgiveness.
It's also a time to wave goodbye to misfortune and make wishes for the coming year. Wherever in Thailand you choose to partake in Loi Krathong, you'll be able to revel in the parades, markets, street entertainment, and of course, copious amounts of street food.
Get all the latest travel stories from Zafigo. Follow us on Facebook, Twitter, and Instagram.