And in the blink of an eye, the Ramadan season for 2023 comes to an end. Now begins a new one, the one we've been anticipating for the last 30 days — Hari Raya Aidilfitri. Which, luckily for us in Malaysia, the festivities go on for another whole month!
Known to the rest of the world as Eid al-Fitr, every year is steeped in tradition and starts off the same way. Morning prayers for the men (or some of the women too), some family staying behind to help prepare for the family gathering. Of course, each year, you're meant to pay respects to your elders and seek their forgiveness for all the naughty things you've been up to all year in the form of salam, which (if you're not working) culminates in a nice green packet of money. By the afternoon, you're either at a family member's home or your entire extended family is at yours. So begins the real festivities…
But while this is usually the routine Malaysian Muslims look forward to each year, the last few years have been different thanks to COVID-19. And although last year we all pretty much got back into celebrating, 2023 feels like the first year since the pandemic that everyone's really gone all out again.
And on that note, we hope you enjoy a peek into how #TeamZafigo plans on celebrating this long holiday. Selamat Hari Raya Aidilfitri. Dengan menyusun sepuluh jari, maaf zahir dan batin from all of us at Zafigo!
Family QT
Emma Mallaburn, Sub-Editor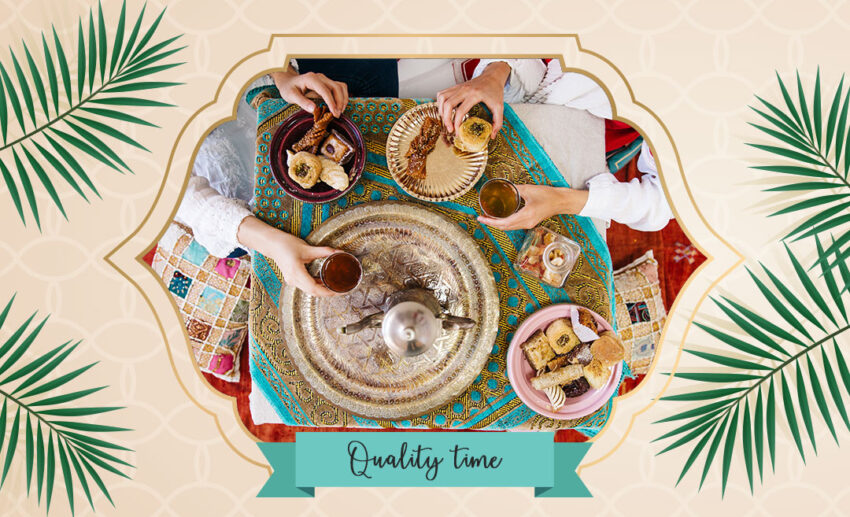 As much as I would love to catch up with my extended family as often as possible, life sometimes gets pretty busy, and I can go months without seeing them. Sometimes even years! But one of my favourite things about Hari Raya (besides the glorious food) is, without a doubt, getting together with uncles, aunts, cousins, and the like. While it's not my favourite holiday, Eid certainly brings together family members like no other festivity does, and for that, I'm grateful.
Shopping til you drop
Xin Xin Lee, Head of Design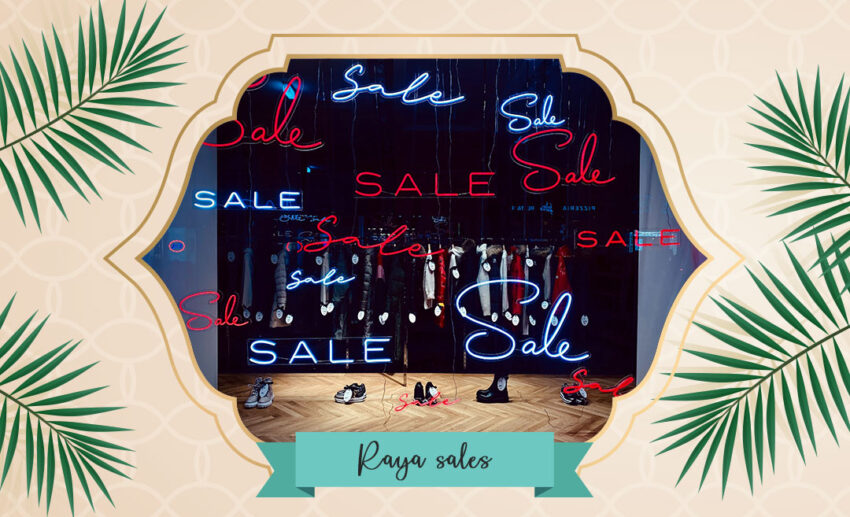 Sales sales sales! I love to shop, but I love shopping even more during the Raya season. It's during this time of year that we can find the best prices and deals on all sorts of things ranging from clothing to home appliances. Since everyone's getting their homes ready or giving their wardrobes an overhaul, many brands offer extra discounts on top of existing ones or add-on freebies. And who doesn't love free goodies?
The reopening of homes
Tengku Zai, Editor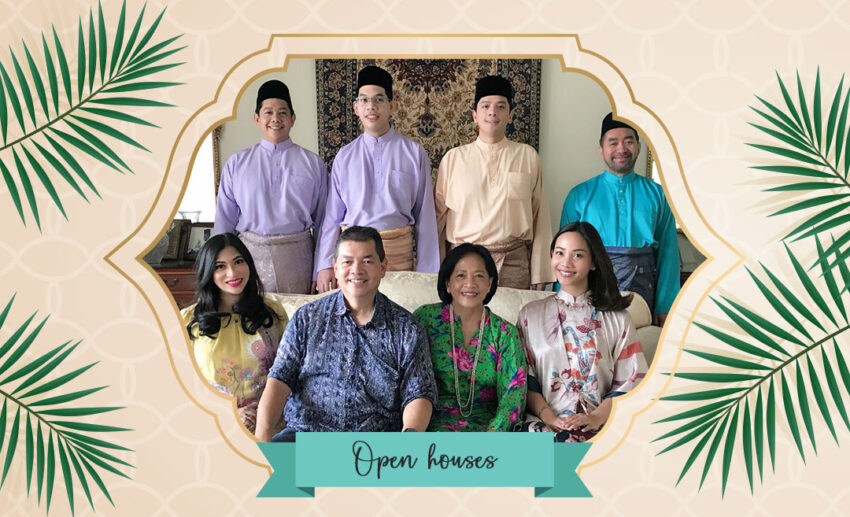 When it comes to major celebrations in Malaysia — like Chinese New Year, Deepavali, and of course, Hari Raya — open houses are unique and ubiquitous to our local culture. Whether family, friends, neighbours, or even strangers, all are welcome as long as the doors to our homes are open. It's this spirit of togetherness, camaraderie, and joy that I've always looked forward to each year.
Of course, when the pandemic hit, no one could open their homes. We were lucky if we even got to see our families! But this year, it's looking like everyone's just over the whole COVID-19 thing (I know I am), and it looks like things are going back to the original normal with a bevvy of open houses on the horizon. And I just can't wait!
Tucking into a bowl of lontong
Teresa Rodrigues, Brand & Programming Executive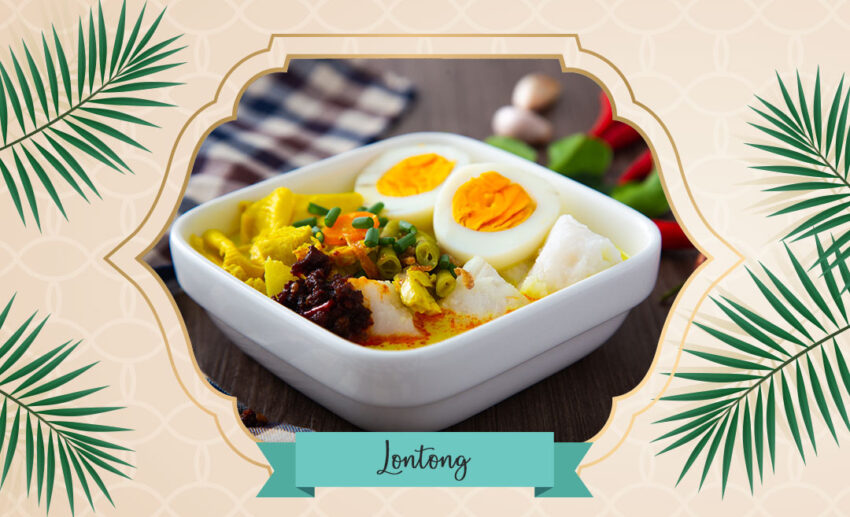 As a Malaysian, I'm grateful to be able to celebrate all kinds of various festivals that the country observes. And one thing that always comes hand in hand with the festivities is eating lots of yummy food.
During Hari Raya, one of my favourite dishes is lontong. This Malay dish made of compressed rice cakes swimming in a delectable and spicy broth of turmeric and coconut milk is often served with vegetable curry, tofu, and fried tempeh. The ingredients in lontong provide a balanced combination of carbohydrates, fibre, protein, and essential vitamins and minerals, making it a nutritious and satisfying dish.
PS: If you're wearing white while enjoying lontong, you may want to be mindful to avoid getting turmeric stains on your clothes.
Have a break, have a long nap
River Huei, Content Executive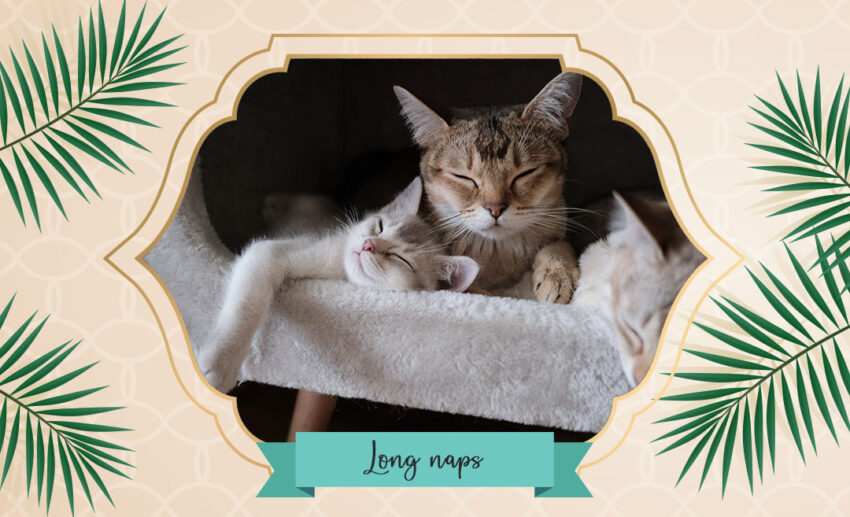 Don't get me wrong; I do look forward to all the glorious food during the Raya season and visiting friends' houses. But it's also a nice feeling to know that everyone is off from work during this period of time, and the relaxed atmosphere is much welcomed. When I'm not visiting friends, I'm most likely chilling at home with my fur-babies, and enjoying the extra rest day(s).
Playing dress up
Fiona Thong, Sales & Marketing Lead
Apart from the delicious holiday food, the one thing I'm looking forward to most this Raya is dressing up. Specifically in traditional Malay wear! Being ethnically Chinese, I don't always have an excuse to wear baju kurung or baju kebaya unless it's on festive occasions like weddings or Hari Raya. When it comes to picking a style, my personal favourite Raya outfit is the baju kurung modern.
Street eats
Maggie De souza, Brand Experience Manager
Definitely lemang and rendang for me! I'm a sucker for street food, and apart from making sure to visit the bazaars around my neighbourhood, I also look out for other little roadside surprises. Being Raya, the ones I come across most often during this period are the gerai lemang (sticky rice in bamboo), and most of them also tend to sell rendang (spicy slow-cooked meat dish) too.
There are so many variations of this classic Malay dish (rendang tok, rendang dendeng, rendang cili api, and more), so even if I were to visit multiple stalls, the meal I end up with is always different. If I'm lucky, I'll come across stalls that sell little extras like serunding (spicy meat floss) or dodol (coconut confection) as well.
Ending things on a sweet note
Nora Faizul, Digital Marketer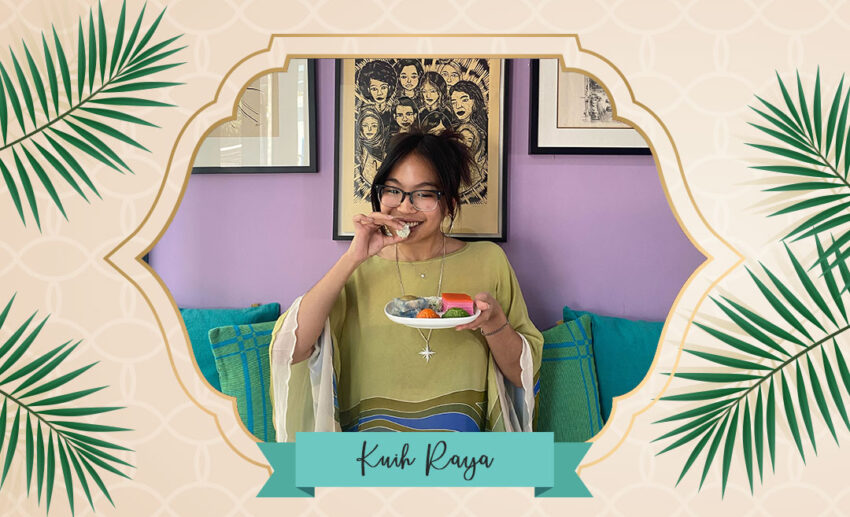 I can't contain my excitement for all the heavenly kuihs (traditional bite-sized cakes) and desserts that are synonymous with this festive season. The sweet aroma of freshly baked pineapple tarts, the rich buttery taste of kuih semperit, and the tender texture of kuih lapis – I am salivating just thinking about them! Let's not forget the classic onde-onde (my favourite!), bursting with the flavour of pandan and gula Melaka (palm sugar).
I'll be on the hunt for unique and creative twists on traditional recipes, like durian-flavoured kuih bahulu or chocolate chip-infused kuih kapit. With so many delicious options to choose from, I might have to wear stretchy pants just to accommodate all the kuihs I plan to devour. Selamat Hari Raya and let the kuih feast begin!