There are more than 50 million 'overseas Chinese' – people of Chinese descent who live outside mainland China, Macau, Hong Kong, and Taiwan – and approximately 30 million of them live in South East Asia. So it's no surprise that Chinese New Year, the first day of the Chinese calendar, is a big deal in this part of the world. Celebrations are varied, with each country practising its distinct and sometimes, contemporised, rites and rituals while keeping to Chinese traditions. For something that's a little bit old and a little bit new, check out these destinations around the region and their respective unique ways of ushering in the next lunar calendar year.
KUALA LUMPUR, MALAYSIA
Visit an open house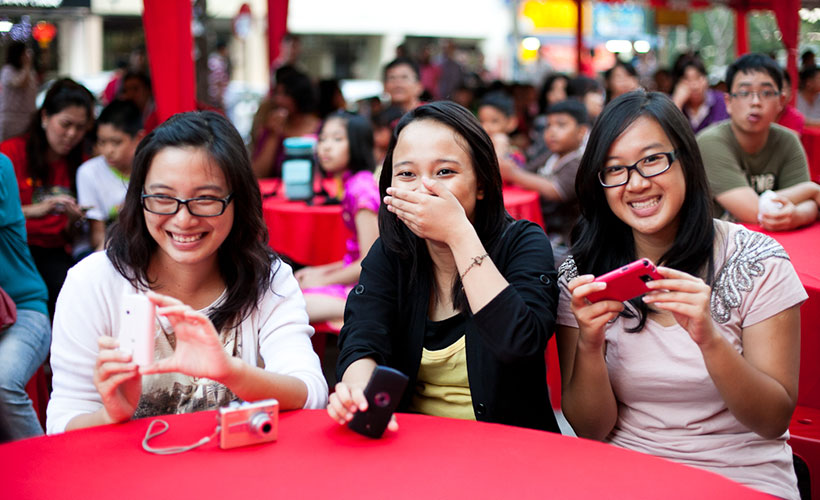 The 'open house' is a quintessentially Malaysian practice that takes place during all major festivals celebrated in the country, including Eid ul-Fitr and Diwali. Hosts open up their homes to friends, families, and co-workers to drop by throughout the day for food and merriment. This is not restricted to individuals and families, but companies too, often hold open houses for their clients and suppliers as do local ministers and leaders. There are even state- and national-level open houses where everyone is welcome – tourists included.
Catch the fireworks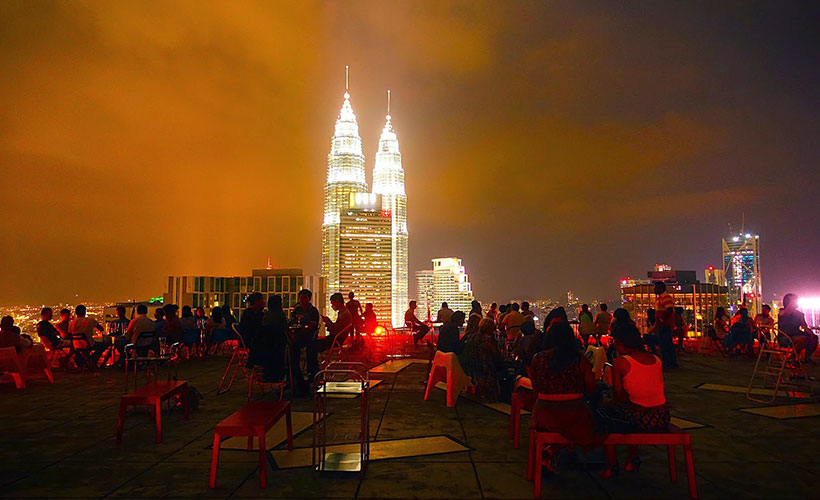 Head into the city centre and enjoy the fireworks on Chinese New Year's eve from Heli Lounge Bar, which offers a breathtaking 360-view of the city's skyline, while Fuego and Elysium have unobstructed views of the Petronas Twin Towers and KL Tower from their open-air bars.
Join the throngs at Thean Hou temple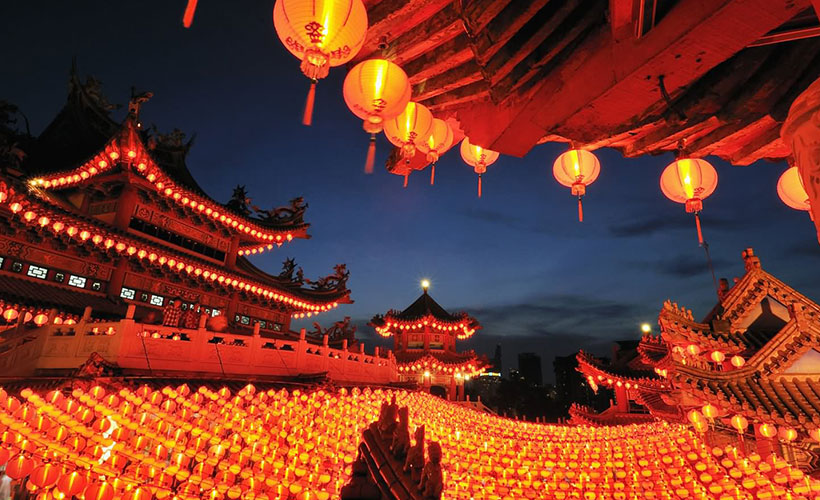 The 6-tiered Thean Hou temple on Robson Hill is one of the largest temples in Southeast Asia, with shrines to Thean Hou (Goddess of Heaven), Guan Yin (Goddess of Mercy), and Shui Wei Sheng Niang (Goddess of the Waterfront) as well as a Chinese medicinal herb garden, wishing well, and large statues of the Chinese zodiac animals. For Chinese New Year, the temple is decked out with thousands of red lanterns, attracting crowds seeking blessings and photographic opportunities. Come armed with cameras, and be sure to catch some of the free performances and activities that are available throughout the 15 days of Chinese New Year.
JAKARTA AND CENTRAL JAVA, INDONESIA
Dig into yee sang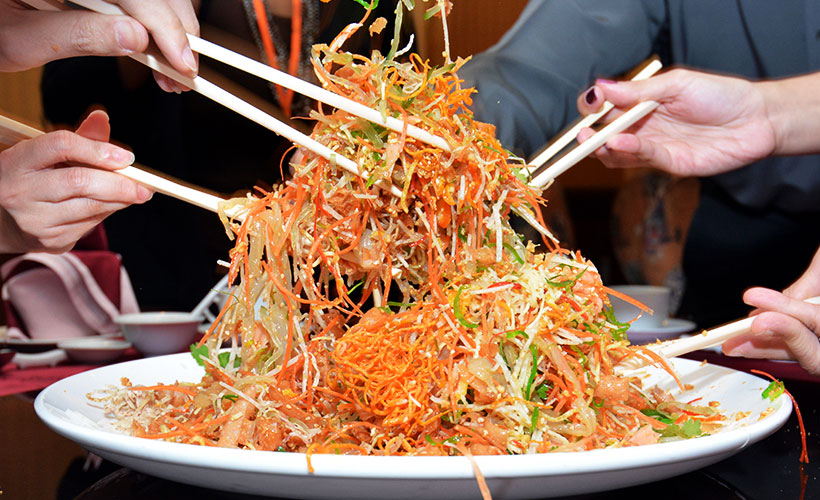 In the rich tradition of food disputes in this region, there is still uncertainty on whether yee sang as we know it – a salad of raw fish, shredded vegetables, sauces, and condiments that is served during Chinese New Year and tossed by all diners at a table while making auspicious wishes – originated in Singapore or Malaysia. Indonesia, too, has absorbed this appetising platter into their Imlek (as Chinese New Year is known here) celebrations. You can enjoy the delicacy at any of Jakarta's finest hotels and Chinese restaurants.
[Read also: 10 Important Tips for Women Travelling to Jakarta]
Grebeg Sudiro and the Solo Imlek Festival
Public celebrations of Imlek were banned until 2000 but this festival in Surakarta, Central Java that combines Chinese and Javanese aspects is proof that people of different races and religions can not only live in harmony but come together to create something better. Here you'll find costumes, music, performances, and delicacies from both cultures in a celebration that culminates with the gunungan, a large mountain of Chinese New Year cakes, paraded through the streets. On the last day, join the crowds as they fight and jostle to get a piece from the gunungan; it's a ritual that's based on the Javanese saying "ora babah ora mamah", meaning 'no effort, no food'. The gunungan itself symbolises the gratitude of the people for the bounty that God has bestowed on them.
SINGAPORE
Make a wish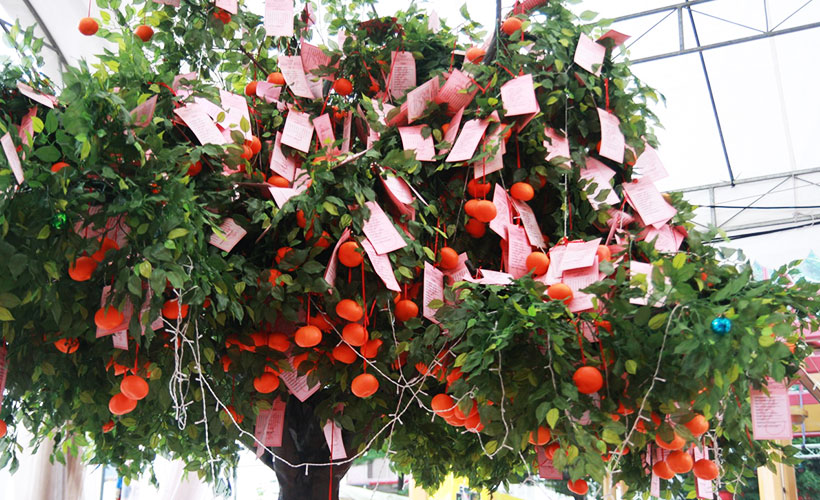 The Chinatown Wishing Tree is inspired by the renowned banyan tree in Lam Tsuen; buy a mandarin orange wishing charm for SGD2 and toss it onto the tree while making a wish. If it stays on the tree, your wishes will come true. It's all in good fun but proceeds also go towards charity. While you're in the neighbourhood, indulge in Chinese New Year delicacies, buy a traditional cheongsam, and keep your eyes peeled for lion dance troupes.
[Read also: 6 Unique Tours In Singapore You Didn't Know Existed]
The River Hongbao on the Marina Bay Floating Platform
This 10-day Spring Festival is a carnival-like event that's been an annual tradition since 1987. Look out for nightly pyrotechnic laser shows, stage performances that range from acrobatic troupes to local popstars, game booths, and food stalls. Don't miss getai night – popular in both Singapore and Malaysia, getai is a kitschy live show that blends dancing, singing, and crude humour amidst a cacophony of glittery costumes and colourful backdrops.
Chingay Parade
Stick around till the end of Chinese New Year for Singapore's own Mardi Gras – the Chingay Parade, the largest street performance and float parade in Asia that features vibrant acts and displays from different cultures, ages, and races. The parade was originally introduced to compensate for the fireworks ban on the island, but it's since taken a life of its own.
BANGKOK, THAILAND
Step into Chinatown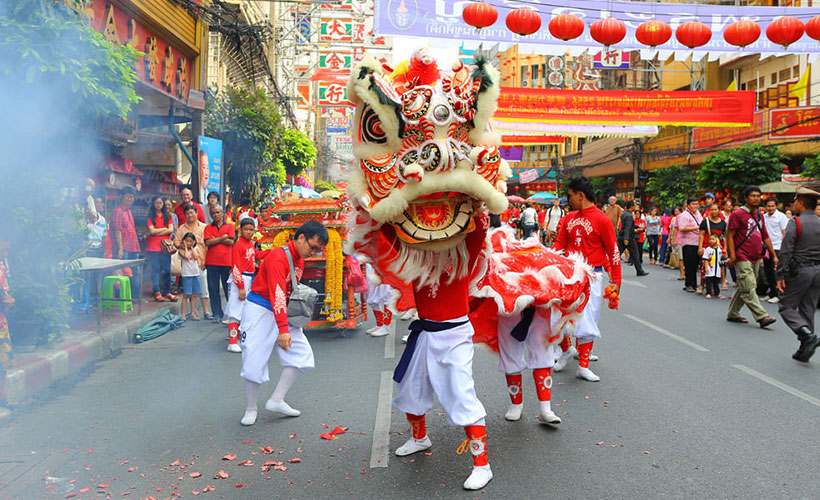 Along with Manila's Binondo and Singapore's Niu Che Shui, Thailand's Yaowarat is a frequent feature on top 10 Chinatown lists – it's one of the largest Chinatowns in the world. The streets are packed during the festive season so this is not for the faint of heart, but if you're eager to lose yourself in a party atmosphere that's filled with parades, firecrackers, acrobats, dragon dances, and more, you can't go wrong here. You'll also find hundreds of stalls selling traditional food and gifts. Be sure to pay a visit Wat Tramit where the world's largest gold statue, the 5-ton Golden Buddha, resides.
Dance (and drink) to the rhythm of the night
January is peak season in Bangkok, with many bars offering attractive promotions and discounts to draw in revellers. Eat, drink, and be merry – you might even meet someone special to ring in the new year with.
HANOI, VIETNAM
Visit a night flower market
This is a cheat destination as you won't be celebrating Chinese New Year but Tet, the Vietnamese New Year. Flowers are a big part of the celebrations, with many Vietnamese decorating their homes with peach blossoms (which symbolise luck) and kumquat trees (which symbolise peace and tranquillity). Take in the sights and scents, and join the locals as they head to the market at night; some of the best floral markets are located in Quang Ba, Hang Luoc, and Nghi Tam.
Indulge in banh chung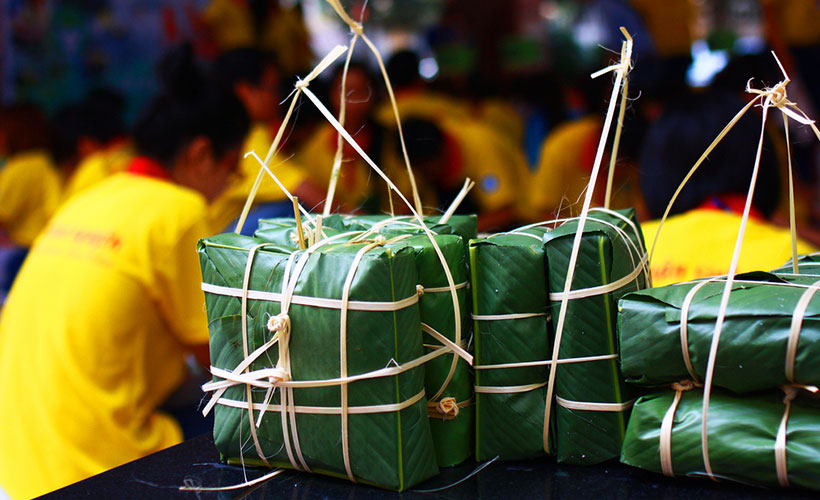 Bánh chưng is a traditional Vietnamese rice cake that's considered an essential part of the Tet festivities; it's made from glutinous rice, mung beans, pork, and other ingredients. You'll find it sold at many street-side stalls, along with other local delights.
Enjoy the quiet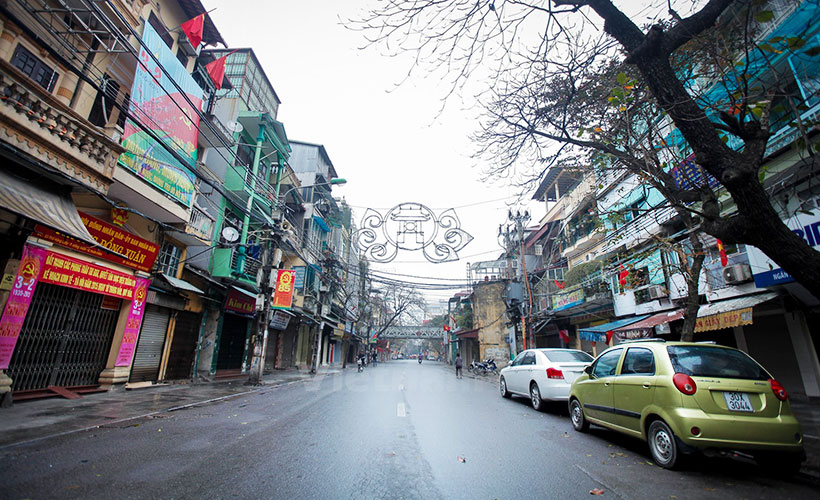 Like Chinese New Year, Tet is a time to be with family. Many city dwellers head home for the holidays, leaving the streets uncharacteristically quiet and free of Hanoi's ubiquitous motorcycles. While most museums, sights, and eateries will be closed, you'll find enough to sustain and interest you throughout your trip. This is a great time to visit if you'd like to photograph Hanoi, especially the usually bustling Old Quarter; you can also bring a book to read by Hoan Kiem Lake.
Temple of literature
The Temple of Literature is one of the few sights that stays open during Tet. Families traditionally bring their children here to pray for success in their studies for the coming year – look out for the calligraphy masters who will produce Vietnamese character posters for a little extra luck.
Wishing everyone happy celebrations!