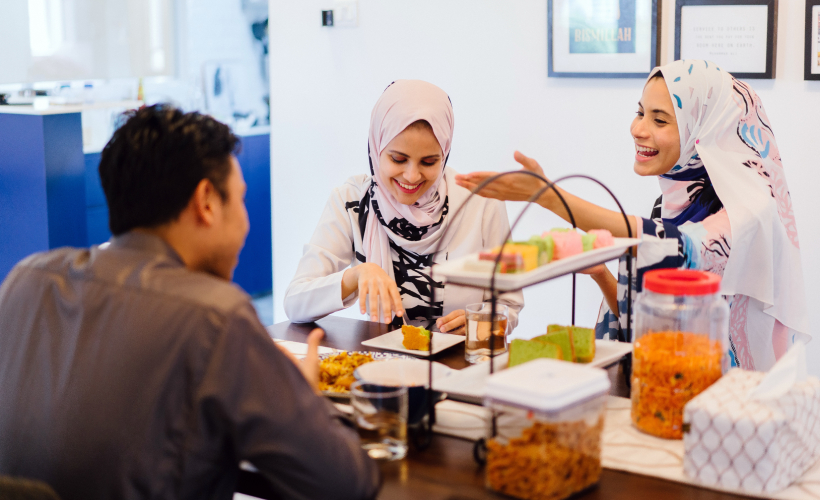 When the holy month of Ramadhan ends in Malaysia, it makes way for the festivities of Hari Raya. What other countries call Eid al-Fitr or Eid, in Malaysia it's referred to as Hari Raya Aidilfitri. While in other countries, Eid is a more toned-down affair, in Malaysia it warrants two days of public holidays and up to a month of celebrations.
A new moon sighting is also part of the agenda; when the new moon is sighted, the next day is declared to be the first day of Raya.
Here's a list of things to know about what makes Eid in Malaysia a distinctive experience:
1. The great Hari Raya Exodus
If being home for Christmas is a big deal over in the West, being home or 'balik kampung' (returning to your birthplace) is also a sentimental tradition. Major highways and roads will tend to be congested as many Malaysians make last-minute trips home to celebrate the occasion with loved ones.
Also expect bus, rail and plane tickets to be in shorter supply as journeys back home are often booked months in advance. So if you do intend to visit during Eid, plan your itinerary early to avoid disappointment. Spontaneous travel plans might not be so easy around this time.
2. The food, naturally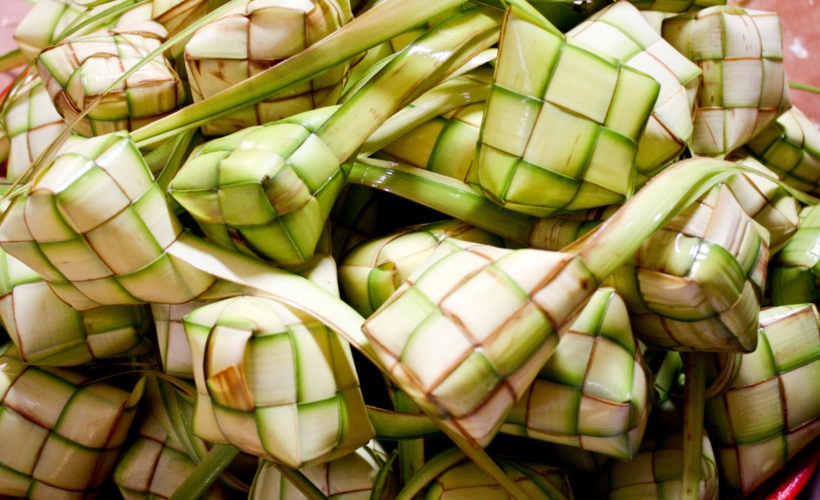 There isn't a better time to sample the best of Malay cooking than Raya. What to look out for in particular are the following dishes:
Ketupat – rice dumplings steamed in special woven containers made from palm leaves. They are typically eaten along with rendang or special kuah kacang (peanut gravy).
Rendang – a delicious meat dish made from cooking meat in a special blend of spices
Lemang – glutinous rice cooked in special long bamboo containers
Kuih Raya – this is the all-encompassing name given to the various types of biscuits and cakes made for the occasion. Visiting guests are usually offered them while waiting for heavier repast, or as an option for guests who are already stuffed from previous visits.
Allergy and Food Sensitivity Warnings:
Peanuts are a very common ingredient in sauces so if you are allergic, best abstain from any dish. with sauces or ask your host before hand.
If you're vegan or vegetarian, your options will be limited when visiting open houses as traditional Raya cuisine favours a lot of meat dishes. If in doubt, eat beforehand and partake instead of the various cookies and snacks on offer.
3. Open houses or visitations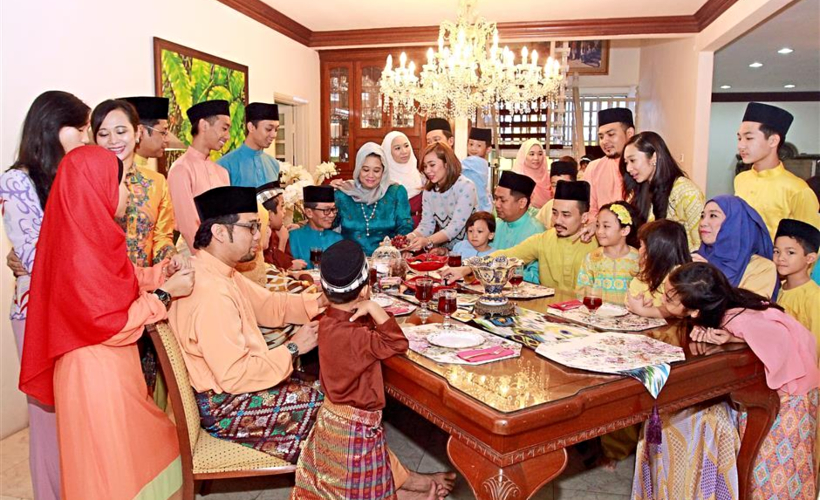 The open house, or the Malaysian tradition of having guests over for celebrations is one of the things to experience during Raya.
There are usually government-sponsored open house events that are publicised by the local tourism board which are a good way to mingle with the locals and enjoy free grub. Just expect big crowds and queues, though it's worth going through that if you've never been.
Far more enjoyable are open houses hosted by locals, if you're lucky enough to score an invite. While the first day of Raya is usually reserved for family, people often visit each other's houses throughout the month though it is more polite to call and enquire beforehand if they'll be home and receiving visitors.
The popular and common term for Raya visitations is 'pergi beraya' (going to celebrate Raya).
Bringing gifts for your hosts is not an open house tradition for Malays generally as the presence of the guest is considered gift enough.
Be sure to receive all food with your right hand as receiving anything with your left is the height of rudeness. The left hand is considered unclean, due to it (in Islamic custom) being the hand used to clean up after a lavatory trip.
4. A time for forgiveness
A common Raya greeting is often appended with the saying "Maaf zahir dan batin" – "I seek forgiveness from you in body and spirit". Hari Raya is seen as a time for reconciliation and the renewal of ties, especially between close friends and family. It is touching to witness and elevates the occasion to one beyond just feasting and celebration.
5. No, not everything is closed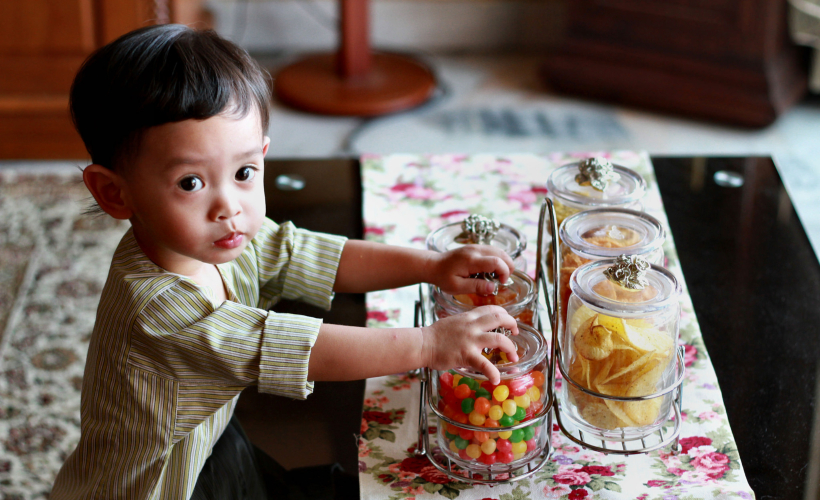 While Hari Raya means two days of public holidays, there'll still be plenty of places open if you need to eat or purchase essentials. While Malay establishments, government offices and banks will be closed for a couple of days, Kuala Lumpur will definitely not be at a standstill. Expect things to be much slower and sleepier if you visit villages or towns in the inner regions so prepare beforehand.
Notes for women:
Take extra care with your dressing and prepare to be dressed modestly. While you won't be expected to cover your head (unless you enter a mosque), wear long dresses or long pants, keep your arms covered and avoid showing skin when you visit Malay households during Raya.
While shaking hands or 'salam' is a traditional Malay custom, Malay women traditionally do not shake hands with the men unless they are immediate family so a simple smile and nod of the head will do when greeting men.
If you're lucky enough to be around during Raya, take it as an opportunity to see another side of the Malay community and share in their unique customs for the holiday. With the many opportunities to eat, however, be prepared with stomach medication just in case you over-indulge or find local food doesn't quite agree with you. Otherwise, enjoy celebrating one of Malaysia's most beloved holidays