Are you considering breaking free from the city? What could be a more fitting way than to immerse yourself in a soul-soothing and meaningful journey?
Slow travel is all about the quality over quantity of the destination, emphasising savouring spontaneity and building connection rather than rushing from one destination to another.
No idea where to begin? The time is now. Leave your travel checklists behind and discover these offbeat destinations, wholeheartedly embracing the spirit of slow travel!
1. Road trip across New Zealand
There's nothing quite like a good spontaneous road trip that leads you to hidden gems along the way. New Zealand is no stranger as an ultimate road trip destination, with its scenic roads, natural hot springs, amazing hiking trails, tranquil beaches, and spectacular stargazing experiences–the list of New Zealand's allure is endless!
Summer begins in December, with pleasant temperatures and long, bright, sunny days, making it the best time to enjoy the great outdoors. You can rent a comfortable campervan to immerse yourself in a slow travel journey and wake up amidst Mother Nature's beauty.
Renting a car in New Zealand is a breeze as you're not required to have an international licence. As long your driver's licence includes an English translation and is valid, you can drive legally in New Zealand for up to 12 months.
2. Volunteer at a wildlife sanctuary in Namibia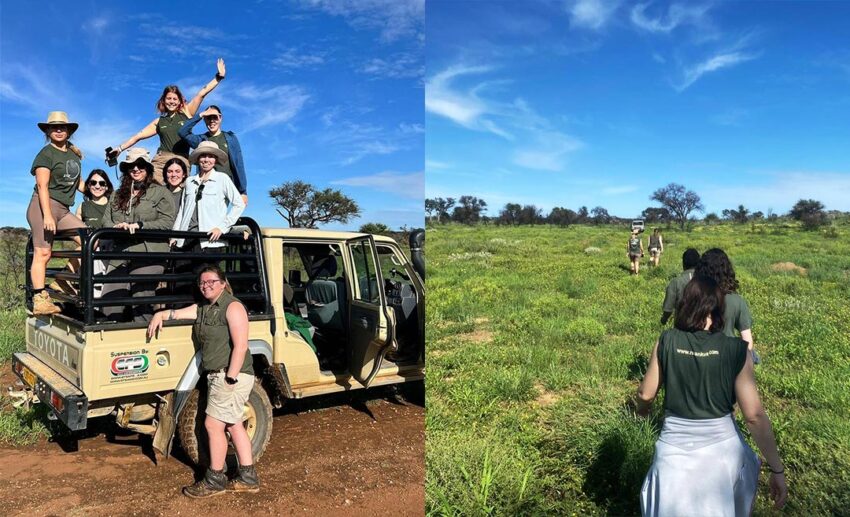 Namibia is a land of unspoiled natural wonder, making it an extraordinary destination for a slow travel experience. From the Namib Desert dunes and Damaraland's rugged mountains to Etosha National Park's captivating wildlife, it's a dream destination for any nature enthusiast.
To elevate your slow travel experience in Namibia, the Naankuse Foundation offers a unique volunteering opportunity in wildlife conservation. This exceptional experience allows you to participate in their conservation initiative in safeguarding Namibia's landscape and wildlife.
Not only is it an invaluable experience to be part of such a noble effort, but the experience of observing the animals in the wild in close proximity is priceless – a once-in-a-lifetime experience you will never forget!
3. Experience winter wonderland in Lapland
Nestled within the Arctic Circle, Lapland is a winter wonderland like no other. Lapland promises the ultimate winter experience, from mesmerising northern lights dancing across the sky, thrilling excursions like snowmobile safari and reindeer sledding, to relaxing traditional saunas that keep you warm to the bone!
Stay at one-of-a-kind igloo hotels surrounded by scenic snow-capped mountains at Kiruna. If luck is on your side, you might witness the northern lights from the warmth of your bed. To kindle the festive spirit, head to the official hometown of Santa Claus in Rovaniemi and immerse in a magical Christmas straight out of a holiday movie.
That's not all – for the adventurous, join an ice fishing excursion guided by the locals on a frozen lake or experience snowshoeing (hiking in snow) over thick blankets of snow along the national park hiking trails.
4. Ride a train across Sri Lanka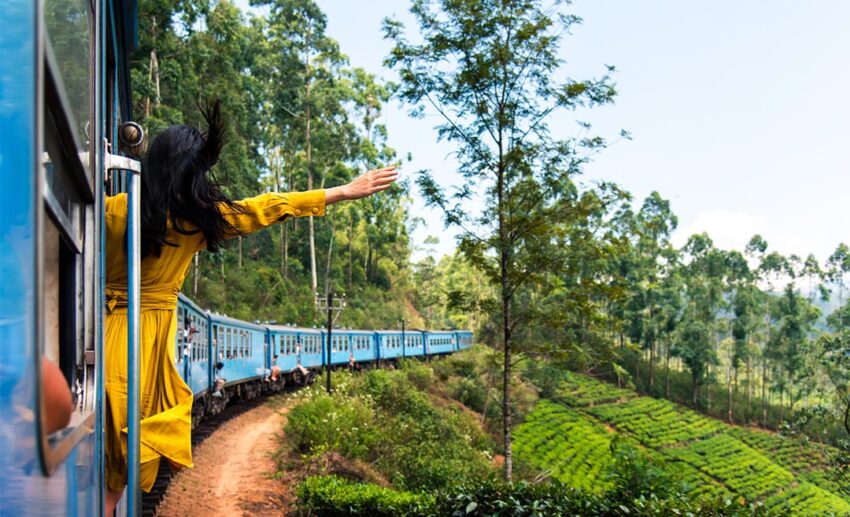 Sri Lanka is known for one of the world's most scenic train routes, travelling through lush green jungles, remote villages, and picturesque tea plantations.
Train rides are part of the essence of slow travel, where you get to appreciate the surroundings and have friendly conversations with the locals. The most scenic train route is from Kandy to Ella, an eight-hour train voyage in a classic colonial train carriage, crossing an impressive 25-metre high bridge and endless dense green hills.
Upon arriving at Ella, embark on the numerous hiking trails leading to jaw-dropping waterfalls and explore the charming, laid-back town of Ella. This small town is also home to many yoga retreats and is the best place to indulge in some of Sri Lanka's delectable local dishes!
5. Unwind with a wellness retreat in Kyoto, Japan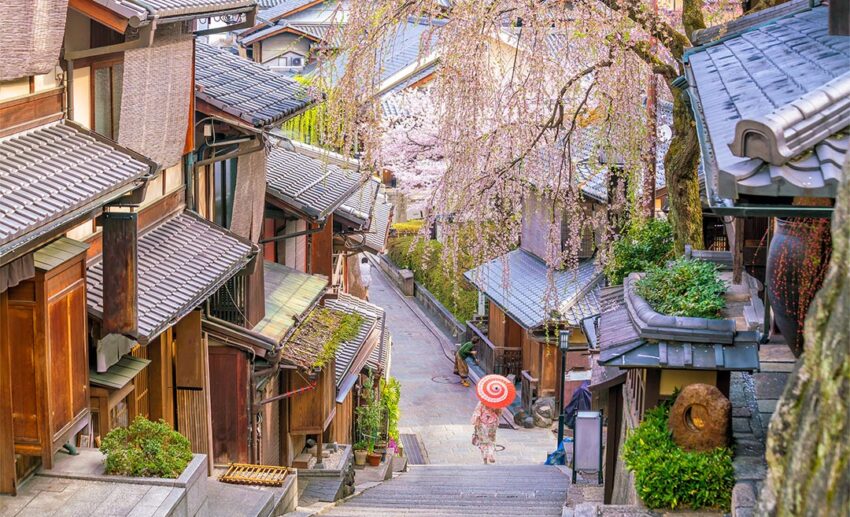 Kyoto, the ancient capital of Japan, was once home to the emperor. Only a short two-hour train ride away from the bustling metropolis of Tokyo, Kyoto is a stark contrast with traditional Japanese architecture, serene temples, sacred shrines, and perhaps the most cherished gem of Kyoto, traditional onsens (hot springs).
December in Kyoto is enchanting, with the city covered in cloud-soft snow and fewer tourist crowds, making it a perfectly tranquil escape. There are numerous workshops where you can experience Kyoto's cultural traditions, from tea ceremonies to the art of calligraphy, pottery making, Japanese traditional cooking classes, and more.
But, a trip to Kyoto is not complete without a dip in the traditional onsen, a great way to feel rejuvenated and wash all your stress away.
6. Discover the mystical kingdom of Bhutan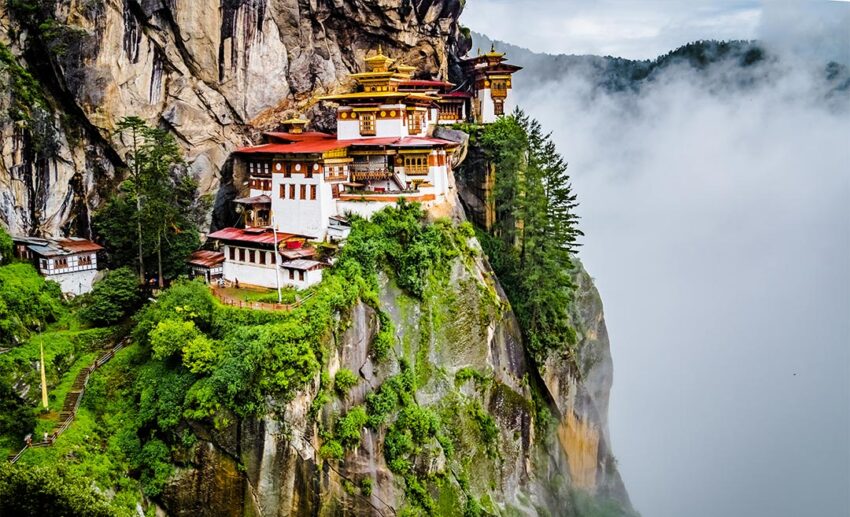 Tucked within the rugged mountains, Bhutan was once kept hidden from the rest of the world until the 20th century. As the only carbon-negative country in the world, Bhutan's unmatched natural beauty is protected by some of the world's strictest environmental conservation laws.
Beyond the pristine landscape, Bhutan's warm hospitality and rich cultural heritage make it an unforgettable destination for slow travel. While Bhutanese guides and drivers are mandatory, they offer an authentic gateway to Bhutanese culture, cuisine, traditions, and spiritual exploration.
In support of Bhutan's eco-tourism efforts, only two airlines can fly to Bhutan – Druk Air and Bhutan Airlines. You can catch these flights from Bangkok, Delhi, Kolkata, Bagdogra, Dhaka, Kathmandu, Bodh Gaya, and Guwahati.
7. Take a heritage tour around Rajasthan, India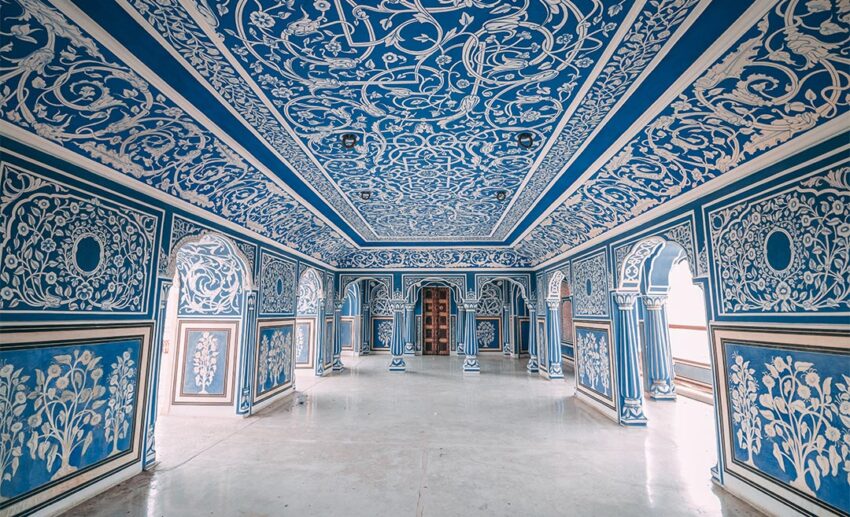 Being the largest state in India, Rajasthan offers a captivating journey through India's royal past. This majestic state will take you on a journey into the rich cultural heritage and dramatic landscape, from grand architecture in Jaipur to the sacred city of Pushkar and the golden sand of the Thar Desert.
The best way to explore different cities in Rajasthan is by car, as some attractions are remote. Allocate at least ten days to explore the best of Rajasthan, ensuring you include these must-visit cities: Jaipur, Bikaner, Udaipur, Jodhpur, and Jaisalmer.
Each city has a rich history, reflected by its unique architecture and vibrant traditions. The Rajasthan trail will uncover some of the finest local cuisine- predominantly vegetarian- and the exquisite craftsmanship of local artisans.
8. Take (other) scenic hikes in Nepal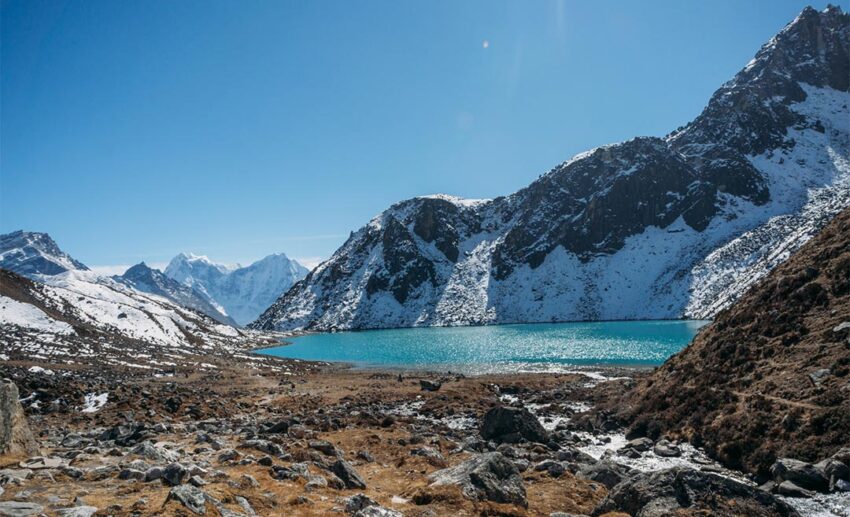 Besides hiking up to the famous Everest Base Camp, Nepal has more than 60 hiking trails. Hiking in Nepal is a great way to immerse in the breathtaking natural landscape and a chance to experience the lively culture and meet friendly locals along your hiking journey in the mountains.
For those new to hiking, there is a selection of beginner treks, best undertaken with a local Sherpa guide. The Sherpa are indigenous people to Nepal's mountainous region, so you are in good hands as they know the ins and outs of the mountain like the back of their hands.
A typical hiking adventure spans at least two to three days, with the option to rest overnight at cosy tea houses in the mountains. These accommodations often provide warm, delicious meals, eliminating the need to overpack for the trip!