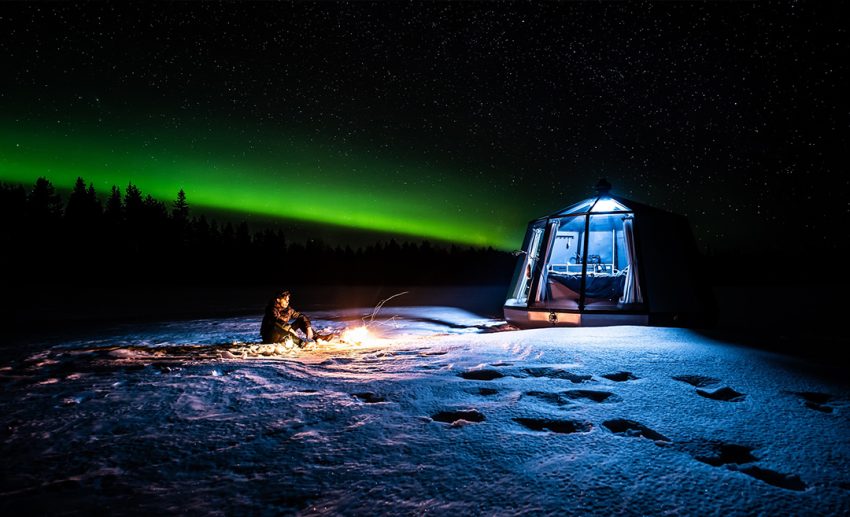 Subscribe to our new

Telegram

channel for the latest updates.



Who doesn't dream of seeing the Northern Lights? They are one of Scandinavia's most magnificent natural wonders and one of its most popular tourist attractions. And, contrary to popular belief, spotting the ethereal display is easier – and more lavish – than it appears. From Finland to Norway, Sweden to Iceland, Scandinavia and the Nordics offer a plethora of options for travellers to witness the aurora borealis for themselves, including heated glass igloos, treehouse hotels, gourmet restaurants, and thrilling winter excursions.
And now there's a new way to watch the light show — movable glass igloos! These igloos allow you to watch the lights more comfortably and make it so much easier to catch them too.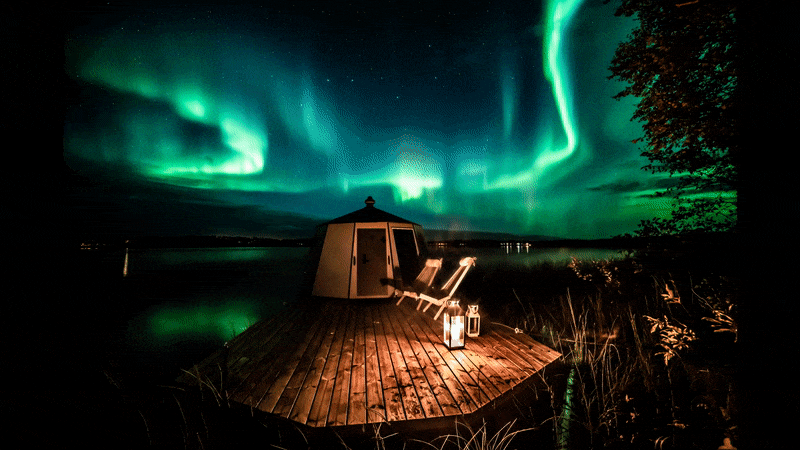 Now that international borders have reopened for Malaysians to travel, this is a once-in-a-lifetime experience to re-add to your travel list. And the Finnish Lapland is still one of the world's best places for witnessing the revered aurora.
So, if you're among the lucky few looking to travel to Europe this year-end, make a detour to Finland. here are some of the ways you can experience the Northern Lights while there and finally strike one item off your travel list:
The Arctic Guesthouse & Igloos, Ranua
One way to experience the best of the Northern Lights is to take part in a Northern Lights safari either with snowmobiles or snowshoes, which have become increasingly popular in Finland. But a more comfortable option is a fully movable glass igloo that can be freely taken to middle of nowhere, where there is no light pollution or any marks of people's handprints like the one located in the small town of Ranua.
The Arctic Guesthouse & Igloos has a new kind of accommodation that is well suited for year-round stays: 10 fully movable igloos. Unlike regular igloos that are aimed at winter Northern Lights hunting, these spaces can be moved throughout the year to a setting that that is ideal for the season.
In winter, they can be pulled on ice and snow with snowmobiles or ATVs. In summer, they float on top of the water and move around the lake with their own electric engines.
---
AuroraHut, Ylivieska
The AuroraHut glass igloo lets you enjoy the surrounding nature at maximum and with clear conscience. AuroraHut is a green accommodation option that leaves the surrounding nature untouched both during and after your stay. AuroraHut is an ideal partner for both open water and winter holiday adventures in Lapland.
---
Arctic Fox, Lake Ranuanjärvi
This new addition to Finland's expanding glass igloo scene offers glamorous nights under the Northern Lights. Each of Acrtic Fox's glass-domed rooms, perched on the shores of Lake Ranuanjärvi, right on the Arctic Circle, offers warm mattresses, cosseting fur throws, a private sauna, en-suite bathroom, and even a small kitchenette.
The sight, though, is the star of the show, with snowy forests and frozen lakes surrounded by starry skies and, if conditions are ideal, the green swirls of the Northern Lights. There's also a restaurant on the premises, with dishes made using materials taken from the nearby wilderness. It's a wilderness that you'll experience on a variety of adventures, including husky sledding and snowmobiling, two Arctic favourites.
---
Levin Iglut, Finnish Lapland
Levin Iglut is one of the most luxurious properties in the Finnish Lapland, with heated glass igloos, en-suite baths, and kitchens that provide for a sumptuous take on Arctic adventure… even when the temperature drops below -40oC degrees! After days spent alternating the best skiing in Finland with outdoor hot tub soaks, take in the breathtaking views from the felltop site.
Arctic SnowHotel & Glass Igloos, Sinettä
The Arctic SnowHotel & Glass Igloos, right by Santa's permanent Rovaniemi home has electrically heated roofs in igloos to keep you warm while inviting in views of the surrounding pine forests, star-strewn sky, and, if conditions are right, the Northern Lights. Opt for an aurora alarm to sound if they make an appearance, meaning you don't miss a thing.
---
Take note that if you're planning to take a trip to any of the places on this list, you should be aware that travel during the pandemic might be restricted or challenging in some of these locations. You should always check the regulations for wherever you're headed and take precautions to protect yourself and others.
48528, 29302, 27549
Follow Zafigo on Instagram, Facebook, and Twitter. Sign up for our bi-weekly newsletter and get your dose of travel tales, tips, updates, and inspiration to fuel your next adventure!