Get on top of the world — literally. Even if you're not summiting the world's highest peak, the Everest Base Camp trek in Nepal is a thrilling adventure for all, including adventure-seeking female trekkers. It offers a chance to challenge physical and mental limits, immerse in Himalayan culture, and connect with nature.
In this guide to conquering the base of the world's tallest mountain, we'll clue you in on safety measures, cultural experiences, and sustainable travel practices. Of course, prior fitness training, mental preparedness, and proper trekking gear are essential for a successful journey.
But first, plan your itinerary. Then work backwards.
It's mandatory for anyone to climb with a guide when in Nepal. As you plan your Everest Base Camp trek, it's important to review the detailed itinerary provided by your tour operator. In our case, it was organised by Mosaic Adventure. The 14-day itinerary included two nights in Kathmandu and 11 nights on the trek itself. The company website lists details from flying to Lukla to reaching Everest Base Camp and returning. It provides information on the daily trekking distances, altitude gains, and acclimatisation days (important to ensure a safe and enjoyable trekking experience).
Additionally, the website provides valuable information on the best time to trek, the necessary permits, packing lists, and other essential details to help you prepare for your adventure. Whoever your tour operator is, make sure to thoroughly read and understand their itinerary to make the most out of your once-in-a-lifetime experience in the Himalayas.
Here's an idea of what a 14-day itinerary will look like:
Day 1: Arrival in Kathmandu (1345m/4412ft), meet the tour operator, go to the hotel, and get briefed by the tour operator.
Day 2: Take a four-hour drive to Ramechap airport to board a short flight to Lukla (2840m/9320ft). From Lukla, trek to Phakding (2610m/8560 ft) — approximately 3.5 hours.
Day 3: Trek to Namche Bazaar (3440m/11290 ft) – approximately six hours.
Day 4: Acclimatisation day trip around Namche Bazaar. Side trip to higher altitude and return to Namche.
Day 5: Trek to Tengboche; also known as Thyangboche (3860m/12660ft) – approximately five hours.
Day 6: Trek to Dingboche (4360m/14300ft) – approximately five hours.
Day 7: Another acclimatisation day. Enjoy the R&R.
Day 8: Head to Lobuche (4940m/16207ft) – approximately five hours.
Day 9: Trek to Everest Base Camp (5300m/17400 ft) and then back to Gorak Shep (5170m/16961ft).
Day 10: Hike up to Kala Patthar (5545m/18192 ft) then trek to Periche (4270m/14070ft) – approximately seven hours.
Day 11: Return trek to Namche Bazaar (3440m/11290 ft) – approximately six hours.
Day 12: Make your way from Namche back to Lukla (2840m/9320ft) – approximately six hours.
Day 13: Fly back and drive to the hotel in Kathmandu. It's a four-hour drive from Ramechhap to Kathmandu after an approximate 30-minute flight in the morning. Another day to enjoy rest!
Day 14: Departure, or extend your tour for other activities in Nepal.
Zafigo tip: Book additional days in Kathmandu as flights to Lukla sometimes get cancelled due to bad weather or poor visibility.
Time for prepping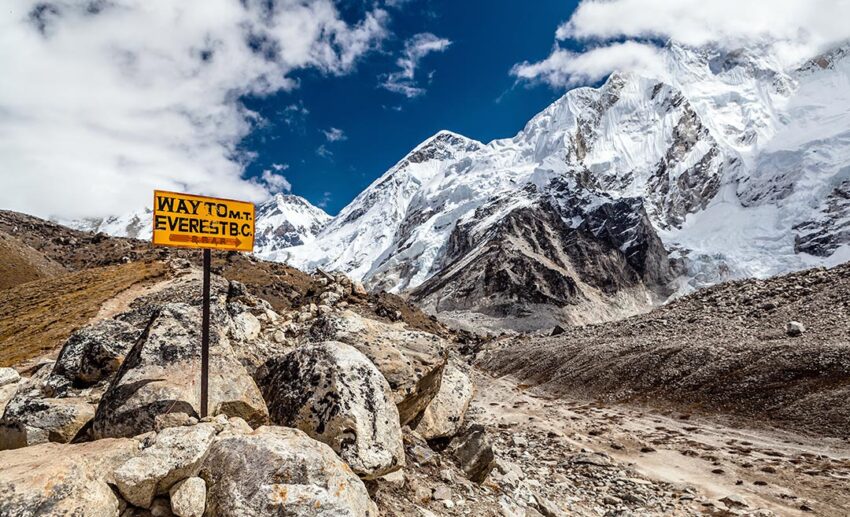 Embarking on the 14-day Everest Base Camp trek is a thrilling adventure that requires careful preparation, especially for female trekkers. Aspiring female adventurers need to be well-prepared physically, mentally, and with the right gear to ensure a successful and enjoyable climb.
Let's get physical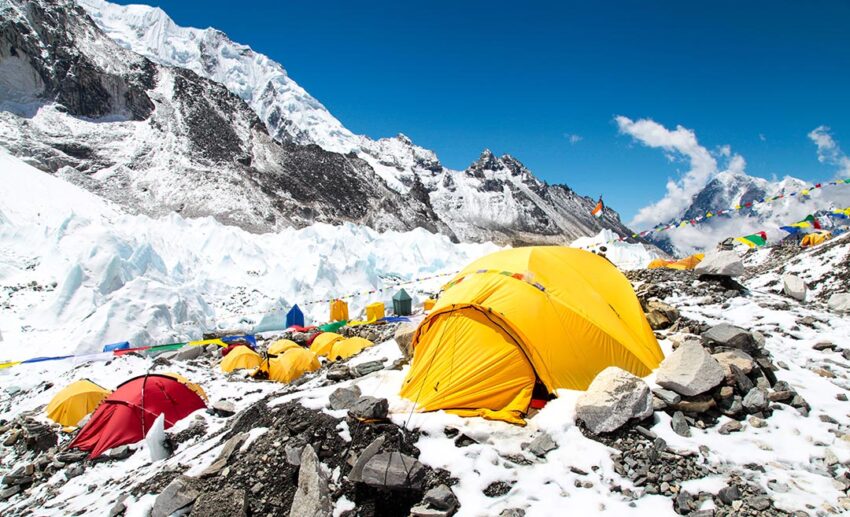 Physical fitness is crucial in tackling the challenges of attempting any climb — especially the Everest Base Camp trek. Female trekkers should engage in regular cardiovascular exercises like hiking, running, or cycling to build endurance and stamina.
Strength training exercises, such as weightlifting or bodyweight exercises, can help build core strength and improve balance, which are essential for navigating the uneven terrains and crossing suspension bridges along the trek.
Mental preparedness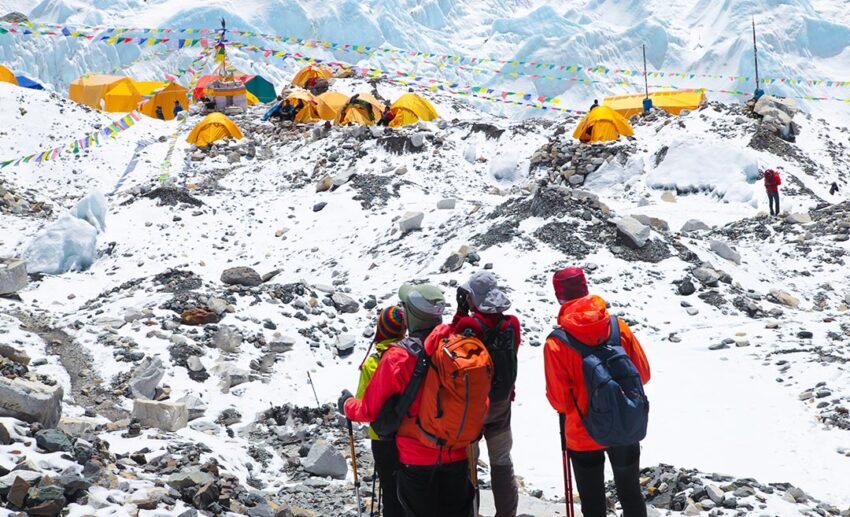 Soemtimes, it's really mind over matter. Female trekkers need to be mentally prepared for the physical challenges, high altitudes, changing weather conditions, and potential hurdles along the way. Developing mental resilience, maintaining a positive mindset, and being prepared to face potential obstacles can help female trekkers overcome tough situations during the trek.
Essential gear
Having the right gear is crucial for comfort and safety. Female trekkers should invest in high-quality trekking gear, including appropriate clothing, footwear, and equipment.
Layered clothing that includes moisture-wicking base layers, insulating mid-layers, and waterproof outer layers can help regulate body temperature in varying weather conditions. Sturdy and waterproof hiking boots, along with proper socks, are essential for comfortable and safe trekking.
Other essential gear includes a backpack, trekking poles, sunglasses, sunscreen, a hat, gloves, and a good-quality sleeping bag.
The not-so-little extras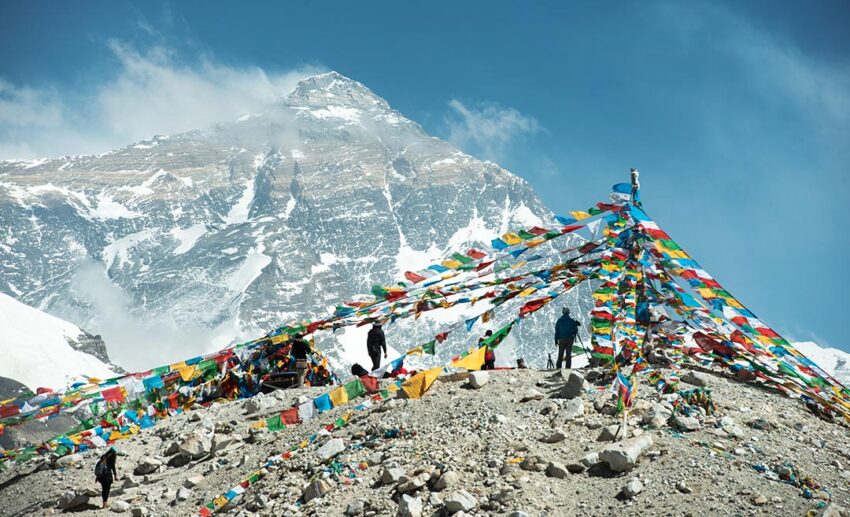 Packing for the Everest Base Camp trek as a woman traveller requires thoughtful planning and consideration of various factors. From tackling the unpredictable weather conditions to navigating through high altitudes and respecting local cultural norms, the right gear, clothing, and equipment are essential.
Whether you are an experienced trekker or embarking on your first high-altitude trek, talk to your guide or tour operator before you leave your home country and cover important considerations such as suitable clothing in accordance with local customs and personal hygiene items.
As a trekker who has personally trekked with Mosaic Adventure, I can confidently recommend their services. Their knowledgeable team is readily available to answer any questions and guide you through the booking process, preparations, and support you throughout your climb.
Their team of knowledgeable guides are trained in first aid and altitude sickness prevention, ensuring your safety and comfort throughout the trek too. Happy hiking!