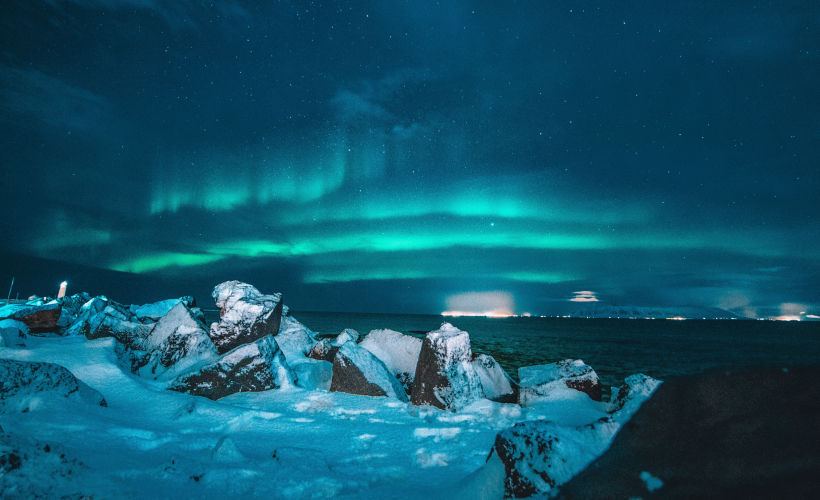 Iceland is a tough country. Its landscape is harsh and dangerous, its weather erratic, and almost everything you need to pay for or buy is expensive, even for Europeans and Americans.
It is a sparsely populated country with only 330,000 inhabitants — that's three people for every sq km — but received over two million tourists last year. The negatives are not enough to deter visitors. Those who venture to this land of fire and ice will be rewarded with stunning sceneries, and a sense of achievement for surviving its challenges. To help you enjoy everything that Iceland has to offer, and be a visitor who will be welcomed back, here's a guide to a few important matters:
Season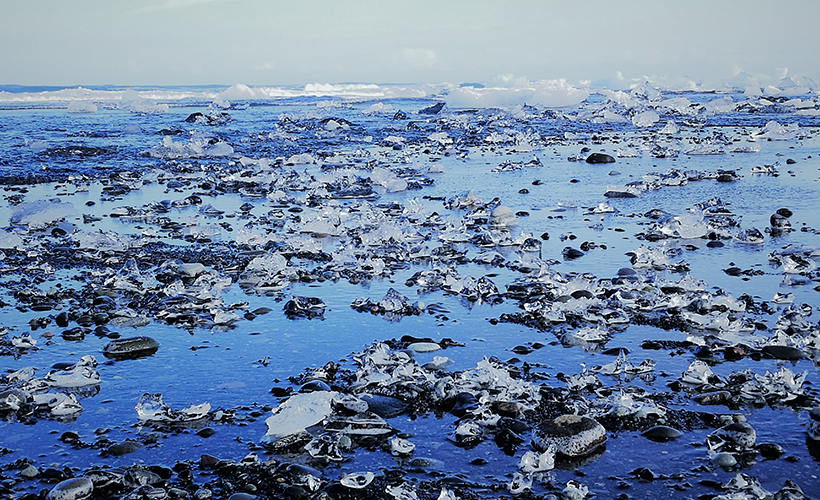 To manage expectations, decide what you want to see and do. If you want to see the northern lights, go in winter. However, bear in mind that you will have only four to five hours of daylight to see other things. Summer has only three hours of darkness, so you could be out and about even at 10pm.  
Costs
The high VAT (Value Added Tax), expensive labour, and huge imports make Iceland one of the world's most expensive tourist destination. But fear not, it's possible to travel here without starving yourself.
Food will take a huge chunk out of your budget if you eat out a lot. Consider that a bowl of soup from a café can set you back ISK1,500 (USD13), and a street kiosk hotdog, ISK450 (USD4). They quickly add up.
You can save a lot by cooking your own food, and most hostels or hotels include breakfast. For lunch, pack sandwiches to have on the road. To buy groceries, head to low-price stores like Bónus and Krónan. We loved the local Ísey skyr yogurt for breakfast, and Smjor butter for spread and cooking. If you're planning to drink alcohol, get a duty-free bottle or 6-pack from the airport. Another option is to buy from the state-run liquor store (Vínbúðin).  
In Reykjavík, base yourself in the city centre or suburbs within walking distance. Check that you're near a drop-off and pick-up point for the airport bus as taking a taxi can cost up to USD115. For big ticket items like accommodation, tours, car rental and flight tickets, book a few months ahead for the best rates. Summer rates are a lot higher, so travel during the shoulder or low seasons.
You don't need much cash in Iceland as almost everything can be paid with a credit card. You'll need your PIN to use your card here. Remember to exchange any remaining Króna (ISK) before you leave Iceland as the currency has little to no value outside the country.  
Two things are free in Iceland — water and most natural sites (waterfalls, beaches, glaciers, volcanoes). Many of the more popular tourist sites charge for parking though. Iceland's tap water is one of the world's purest, and is safe to drink without boiling. Cold tap water that comes from the glacier is used for drinking. Hot water is not for drinking as it comes from geothermal sources and smells of rotten eggs. Bring a water bottle, and thermos for your own hot coffee or tea.
The weather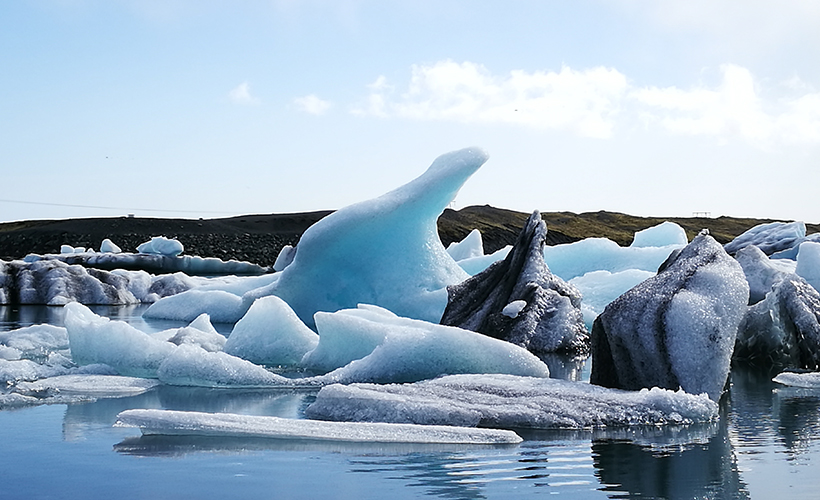 Iceland is not as cold as you think, certainly not at the winter levels of Canada or Russia as it is warmed up by geothermal activity and the Gulf Stream that flows along the west and south.
Pack clothes with the unpredictable and ever-changing weather in mind. The joke goes, "If you don't like the weather, wait five minutes". You could go from sunny day to pelting rain in a few metres. The wind is very strong — at one time, I had to squat down as I felt like I was about to be blown away. Wind chill is biting cold, so windproof clothes are a must.
Layer up for easy removal/addition for the changes in the weather. Thermal wear, down jacket, windproof, and water-resistant jacket and pants, woolen socks, and cashmere or merino tops (thinner than normal wool so you don't bulk up too much – which will make it harder to move about). Don't forget your gloves, beanie, and high ankle boots or trekking shoes as you'll be doing a lot of walking and climbing. Leave the umbrella at home as it's useless against the strong wind and sideways rain.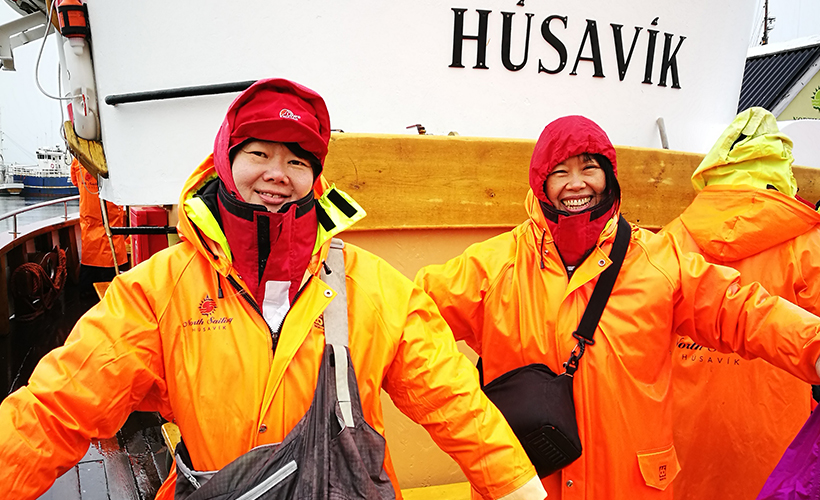 If you're travelling to an island, brace yourself for the rough sea. Our ferry ride to Vestmannaeyjar (Westman Islands) was supposed to be a half-hour trip but stretched to four hours. We also had to travel 100 kilometres away from the original port to another embarkation point. Less than half an hour in, and the three of us started throwing up and this continued the entire journey.
The return trip wasn't any better. This time I was prepared. I faced the front window and kept my eyes on the horizon. When the swaying worsened, I shut my eyes and meditated. I didn't open my eyes until the end, even as I slid along the seat, as I knew I would throw up if I did. Two of us managed to keep our food down while the third one puked his guts out again.
Driving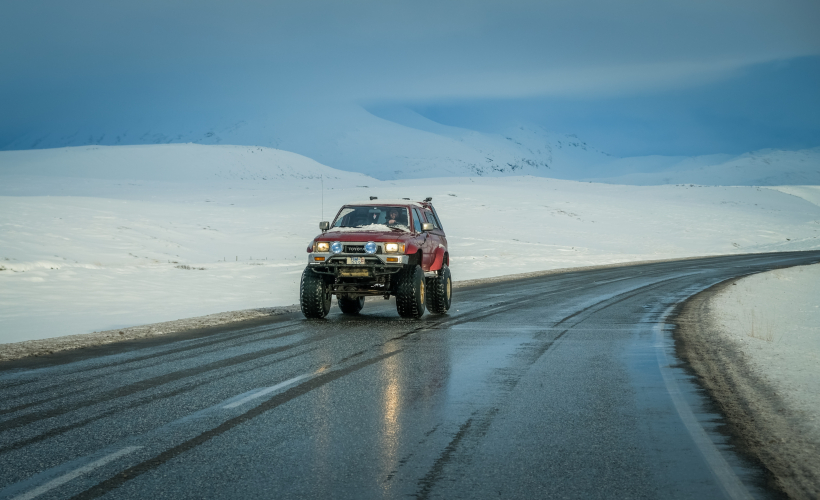 Most visitors to Iceland would rent a car to get around. It's worth paying for an all-inclusive insurance. Even if you don't get into an accident, your car could be damaged by gravel, sand or volcano ash. Be careful when opening the doors as they could be damaged by the strong wind. If you're going in winter, make sure you know how to drive in icy conditions.
Driving in the interior or highlands requires a 4WD car for the F-roads. Driving off-road is illegal and can incur a hefty fine of up to ISK500,000 (USD4,300). To be on the safe side, leave your travel plans with ICE-SAR and check road for live updates on conditions.  
Resist the urge to speed even if you don't see other cars around because you will be captured on camera and fined. The general speed limit is 50 kilometres per hour in urban areas, 80 kilometres per hour on gravel roads in rural areas, and 90 kilometres per hour on asphalt roads.
You should never make a sudden stop at the roadside to photograph a pretty scenery. There are lay-bys for that. The roads are narrow and often winding, so you will be endangering yourself and other road users.     
It's worth investing in a local mobile voice and data plan, especially for emergencies (call 112), to check up on information, and to inform your hotel/hostel that you're running late when the weather affects your plans. When keying in your destination in your navigation system, check that the spelling is correct or you could end up somewhere else far away.
Safety and responsibility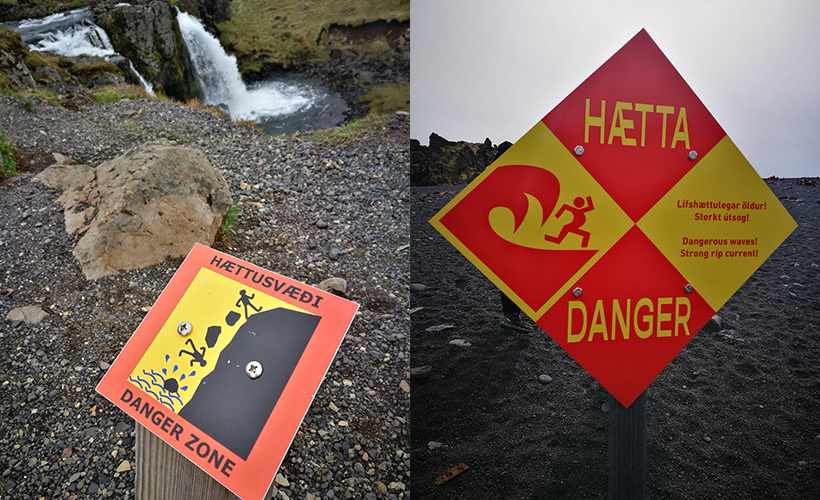 If you're in Singapore, you'd obey the rules in fear of being fined. When you're in Iceland, you better follow them for your own safety. Nature here can be deadly. Fatalities are mostly due to carelessness, foolishness, and stubbornness. The last one happened in 2017 when a woman was caught by a wave. Never turn your back to the sea or tempt fate by going close to the water's edge or standing on a rock near it. The waves are very strong and creep up when you least expect it, earning them the name 'sneaker wave' or 'killer wave'.    
Don't be foolish in your quest for the perfect selfie or photo; use your common sense. Don't stand at the edge of a cliff as the ground may give way, or step on a piece of ice in a lagoon. It could break off and leave you stranded, or worse, tip over and trap you underneath. Don't step too close to a hot spring either, as your feet could sink in the hot mud and temperatures can reach 100 degrees Celcius.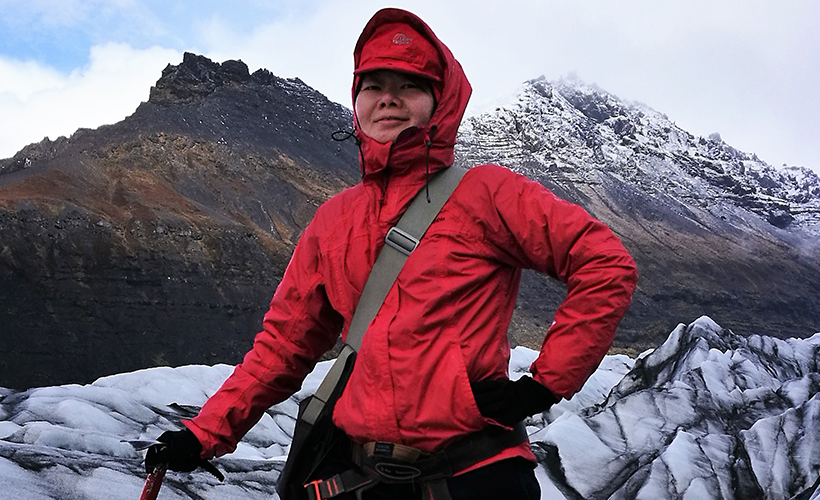 Most nature spots are not supervised by staff, so you're responsible for your own safety. If there are barriers like ropes, stay behind them. Stay on the trails. Don't stray off the paths as plants such as moss are sensitive and takes years or decades to grow and recover from damage. Never hike on a glacier or enter an ice cave on your own. Join a tour. 
Even something as simple as dressing up for the unpredictable weather is not to be taken lightly. On a clear summer day in 2004, a 25-year-old man went for a hike in sneakers, light trousers, and a light jacket. He disregarded advice to dress up warmly even though his route crossed a glacier. He got lost in a thick fog and was found dead.
Please bear in mind that if you get into trouble, you'll put others at great inconvenience and even risk the lives of those trying to save you. Iceland's search & rescue teams are all volunteers. Many cars have gotten stuck in the sand at Sólheimasandur, famous for the U.S. Navy Douglas Super DC-3 plane wreckage that entry is now prohibited to all vehicles. Visitors have to walk four kilometres to reach the plane.
A few other don'ts in Iceland are don't throw coins into hot springs or any other body of water as heavy metals will pollute the pristine water. Don't litter as the wind is strong, so hang on tightly to your tissue paper and food wrappers. Camp only at designated campsites. Empty land is still someone's land, and you could be charged for trespassing. Finally, don't simply pee or poop anywhere — use the toilets at petrol stations or visitor centres.
*All photos are courtesy of author unless otherwise stated
Get all the latest travel stories from Zafigo. Follow us on Facebook, Twitter, and Instagram.