When you think heavenly islands full of pearly-white sand beaches and crystal clear waters, think Oceania. This region is the perfect destination to try all sorts of water sports, frolic among diverse marine life, and find tranquillity far from the modern world.
With so much natural beauty on display, it's no wonder that this part of the world has some of the most luxurious retreats offering an eco-friendly escape. Oceania is made up of Australasia, Melanesia, Micronesia, and Polynesia. And it's exactly where luxury, natural wonders, and sustainability collide.
Fiji
Fiji is a tropical getaway dedicated to sustainability and eco-tourism. The Six Senses hotel chain is a shining example of how luxury doesn't suffer if you respect eco-friendly practices. This high-end establishment uses solar energy to power its large complex consisting of 24 villas and other adjoining facilities.
Besides spending time on the beach, visitors can enjoy some of the natural wonders like the Sabeto Hot Springs that offers relaxing mud treatments. Kayaking and hiking are equally popular here, as is diving to see the country's magnificent underwater flora and fauna. Sailing around the Mamanuca Islands is best done before sunset to see a rainbow of colours splashing over the sky and reflecting in the blue water.
Bora Bora, French Polynesia
Fiji is not the only destination worthy of attention in Oceania. Bora Bora is one of those islands that will enchant you with its colours and surrounding nature. Like Mount Otemanu and Mount Pahia that keep watch over Bora Bora's white beaches, lending a dramatic appearance to the area. This island is a favourite among honeymooners in Oceania too with plush accommodation options like the Bora Bora Pearl Beach Resort & Spa offering newlyweds anything they need.
Feeding sharks and manta rays are something that you can't do just anywhere in the world, so make sure this activity is on your itinerary. Slow sunsets here go on for two hours and will allow you to enjoy the peacefulness while booking a glass-floored room will let you get up close with colourful marine life without leaving the comfort of your space. Hike to the volcanic mountain of Otemanu, and if you come from July to November, you can see humpback whales and dolphins.
Palau
Palau is full of volcanic scenery and pristine waters, making this destination one of the top choices in Oceania. The biggest attraction here is Jellyfish Lake, where you can swim and snorkel with a swarm of jellyfish and not get stung. There are three luxurious resorts here — Palau Royal Resort, Island Paradise Resort Club, and Palau Pacific Resort — that feature spa treatments, guided tours, and healthy food.
Kayaking and hiking are the main activities here since volcanic terrains are full of dense vegetation and diverse animal life. In 2015, the Palau National Marine Sanctuary Act was put in place to ensure that this island protects 80 per cent of its maritime territory to prevent oil drilling and fishing. Every visitor has to sign a pledge that they will not harm the environment and respect all life finding home on this island.
---
Known for having some of the world's most stunning islands, the Philippines is a must for any beach bunny or diving diva:
---
Kangaroo Island, Australia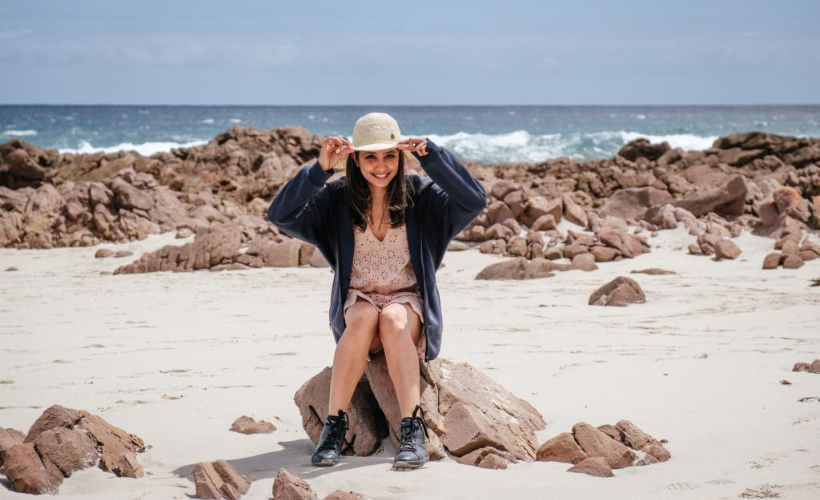 Australia has it all: amazing nature on one side and city lights on the other. However, this country has always been dedicated to preserving its natural wonders through sustainable and eco-friendly practices. More specifically, Kangaroo Island. It's a luxurious destination you can easily reach by private jet hire in Australia since it has its own airport. Southern Ocean Lodge offers plush accommodations overlooking the ocean in an intimate setting perfect for those wanting to escape the world.
Activities here include guided tours in the Seal Bay Conservation Park to see the sea lions and camping and hiking in Flinders Chase National Park. Admirals Arch is a naturally-created rock formation full of stalactites and has a viewing platform facing the ocean — it's great for photos. The best places to sunbathe and swim are beaches of Stokes Bay and Emu Bay, and if you want to get friendly with the local wildlife, visit Kangaroo Island Wildlife Park.
Lake Tekapo, New Zealand
New Zealand has so many wonderful places to truly experience the magic of nature. Besides many coastal destinations like Waiheke Island, there are many other equally magical inland destinations like Lake Tekapo. Thanks to first-class accommodations like Peppers Bluewater Resort and Three Rivers Lodge, you'll get to stay amongst unspoiled natural wonders and take in all of its beauty with the amazing view from your balcony.
Undoubtedly, Lake Tekapo is one of the most ideal places for stargazing in the world, and you can enjoy counting stars while soaking in hot pools as part of the Tekapo Springs Stargazing Tour. This location is also home to the most photographed spot in New Zealand – The Church of the Good Shepherd – that's surrounded by fields of vibrant lupins. Also consider flying over the Southern Alps, a gorgeous mountain range in New Zealand full of braided rivers, glaciers, and glacial lakes. All in all, you can't make a mistake no matter what destination in Oceania you choose.
Get all the latest travel stories from Zafigo. Follow us on Facebook, Twitter, and Instagram.