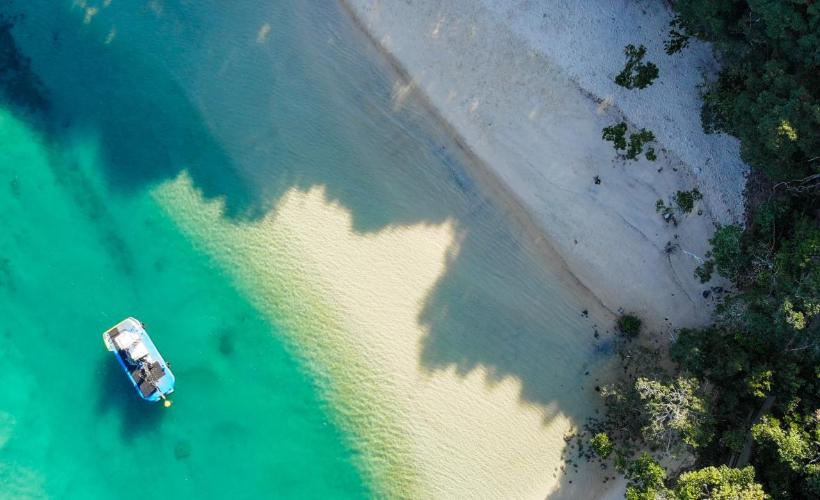 Australia is a continent that has no shortage of islands of all shapes and sizes. With the ocean bordering it from all sides, it has a shocking 8,222 islands to call its own. It might be overwhelming to decide which one of these islands are most worth visiting, so we singled out six Australian islands that surely won't disappoint.
Many of them boast being untouched natural beauties, so discovering these islands' hidden gems is only possible on foot. Fret not though, for there are many amazing tracks for people of all fitness levels to experience, so all you need to do is choose your eco-friendly travel destination first.
Whitsunday Islands
The Whitsunday island group is located off the coast of Queensland, in the Great Barrier Reef Marine Park. The cluster consists of 74 small islands, with some of the most notable ones being Whitsunday, Hamilton, Hayman, and Daydream.
Each destination offers a completely different kind of adventure. On Whitsunday Island, you will find the famous Whitehaven Beach, one of the top 10 beaches in the world. Its pristine white sand and crystal water say a lot about the beauty of unspoiled nature, and this beach makes a good day trip. Just be prepared as facilities are scarce.
Lord Howe Island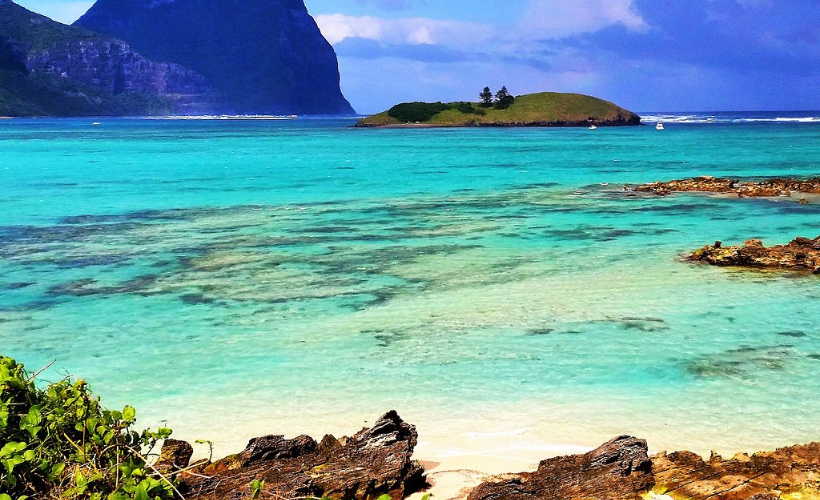 The heritage-listed Lord Howe Island is far out in the Tasman Sea. However, this crescent-shaped piece of land is well worth visiting for its lush nature and amazing coasts that include several smaller islands and islets.
Much of the island is covered in forests, with many animal and plant species that can only be found here. This makes Lord Howe Island the perfect spot for bushwalking and exploring the wilderness, but also for snorkelling and other water activities. Ambitious hikers can try their hand at summiting Mount Gower, a challenging endeavour that requires a high level of fitness.
---
Looking a little east instead? 
---
Tasman Island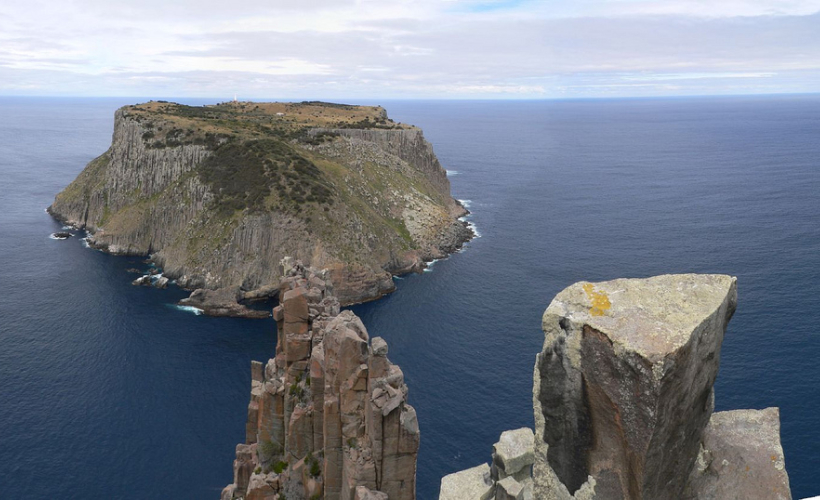 Another charming little island, this time in Tasmania, Tasman Island lies in the southeastern waters off the state. Despite its small size, it's teeming with wildlife and is an important place for many bird species, including the fairy prion, as it serves as a breeding site.
The Tasman Island Lighthouse can also be found here, which is, interestingly, the highest operating lighthouse on the continent, and a beautiful sight when the sun is rising or setting in the background. Walking the amazing Three Capes track and opting for a helicopter tour of the surrounding islands will give you a stunning overhead view which will make you want to explore it on foot.
Bruny Island
Tasmania has so many amazing islands that it'd be a shame not to mention another one: Bruny Island. Located near the Tasman Island, it's comprised of northern and southern parts that are connected by an isthmus called the Neck. Walking this piece of land and checking out the sights from the lookout is an absolute must in Bruny Island.
This place is also a great destination for foodies who'd love to try local fare accompanied by exquisite wine. Meanwhile, animal lovers will revel in the fauna that can be spotted in its natural habitat, including cute fairy penguins.
---
Splash some colour in your life with these beaches:
---
Fraser Island
North of Moreton Island is the heritage-listed Fraser Island that boasts impressive rainforests, a large number of freshwater lakes, and interesting sand formations, all of which are well worth exploring. As this is one of the larger islands on this list, technically, you wouldn't be touring it on foot. However, many of its attractions are worth getting out of the car for.
Some notable spots include the Maheno Shipwreck on 75 Mile Beach (which is actually a highway), the Pinnacles (coloured limestone formations), Eli Creek (which has incredibly clear water), and Champagne Pools where you can take a refreshing dip in bubbling pools of water while looking out into the ocean. All in all, Fraser Island is a great getaway with lots of things to see.
Moreton Island
Moreton Island is located just by the coast of Brisbane, so it's very easy to get there, and it is a hive of activity. From mountain climbing through kayaking, all the way to snorkelling, scuba diving, and exploring some of the fifteen shipwrecks that adorn the bottom of the sea by the coast, you'll be spoilt for choice.
You can also see some interesting wildlife both whether you're on an underwater adventure or exploring the world above the waves, as whale-watching and even dolphin-feeding are available at Moreton Island. To get the most out of your trip, you can sign up for guided tours that will take you through the best places on the island.
Of course, this list doesn't end here. There are many more gorgeous islands you can discover in Australia, such as Hook Island and the diverse Kangaroo Island. Australia has something for everyone, so even if none of the above-listed options have piqued your interest, you're sure to find your own little paradise on one of the country's 8,000-plus islands.
Get all the latest travel stories from Zafigo. Follow us on Facebook, Twitter, and Instagram.