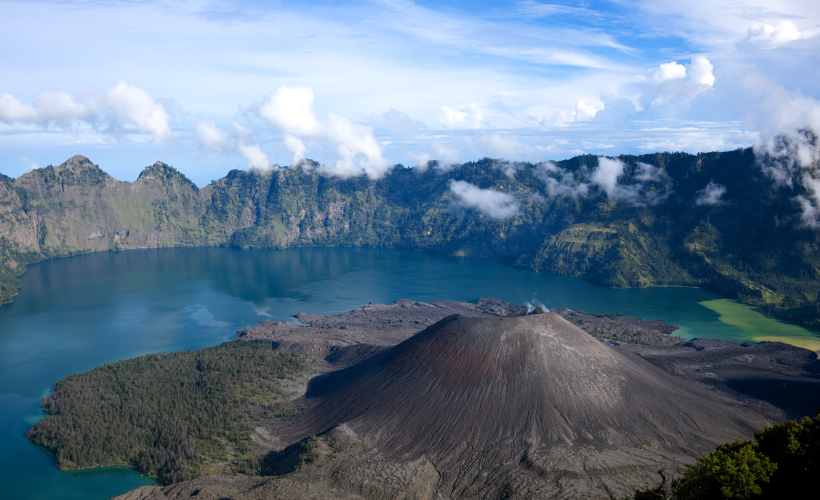 Summiting a mountain leaves you with a sense of pride and accomplishment. Rightly so, after huffing and puffing your way to the top to reap the reward of spectacular views. Add a chance of seeing gorgeous crater lakes or lava spewing, and the reward becomes even more attractive. Here's a list of eight volcanos you can climb throughout Asia. All of which provide amazing views and the chance of seeing some volcanic activity.
1. Mount Fuji, Japan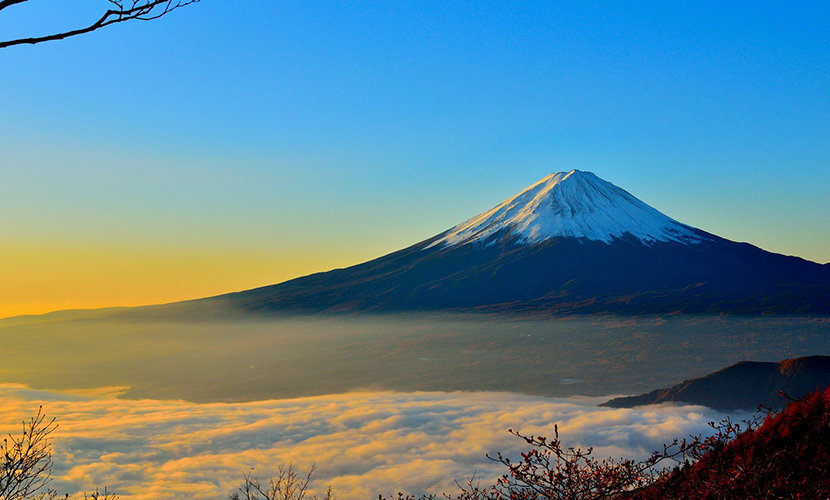 Mount Fuji is one of Japan's most iconic landmarks. While many enjoy the view from afar, few people have made it to the summit of this sacred mountain. The climb is manageable during the official climbing season between July and August, when there's little snow on the mountain, and the mountain huts are open for business. There are a few hot springs in the area too; perfect for soothing tired muscles after the climb.
2. Mount Bromo, Indonesia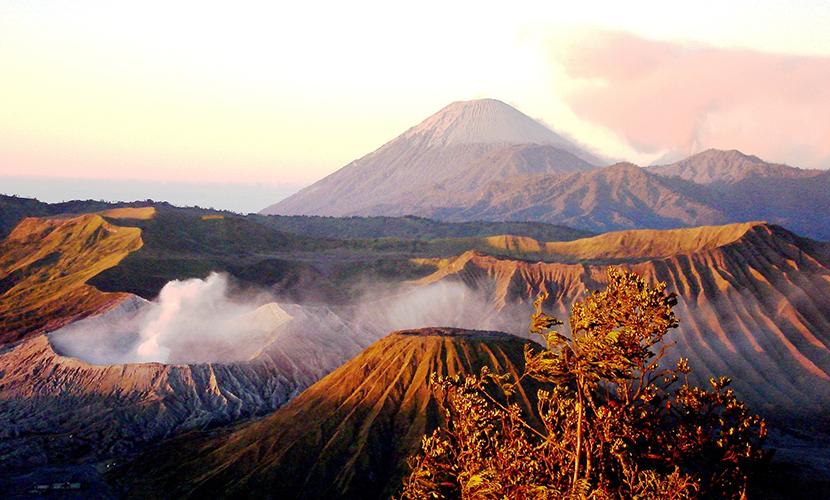 Mount Bromo is one of the world's most active volcanoes and stands at an elevation of 2,393 metres. One can reach its peak within an hour or two, and it's accessible to climbers of all levels, although the accompaniment of a guide is strongly recommended.
Sunrise climbs are especially popular, and August sees the Kasada festival, where locals honour the mountain gods by offering chickens, vegetables, and money into the crater. Jeeps or horses can be hired to take hikers to the crater.
3. Ijen Volcano, Indonesia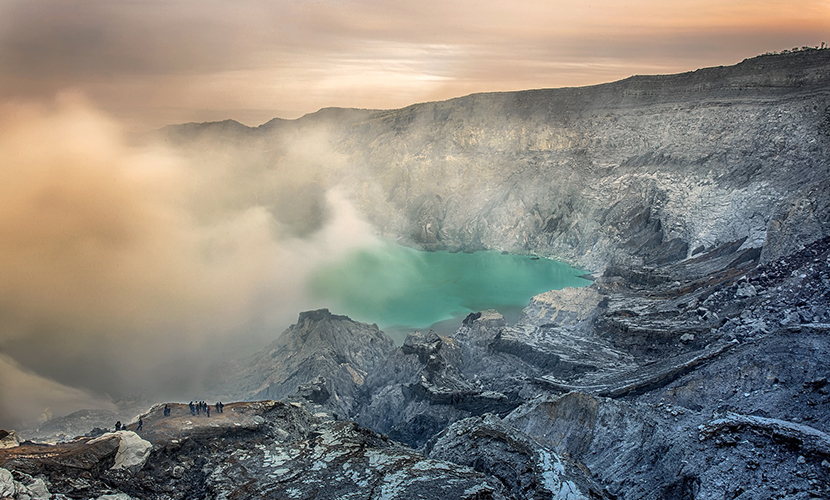 The Ijen volcano is located in the Pacific Ring of Fire and houses a beautiful turquoise crater lake. While spectacular to look at, the lake is acidic, so swimming here should be avoided.
At night, one can see the blue flames of Ijen that's caused by the burning of the volcano's sulphuric gas. The fumes are noxious, making gas masks a necessity while viewing this impressive phenomenon.  
4. Mayon Volcano, Philippines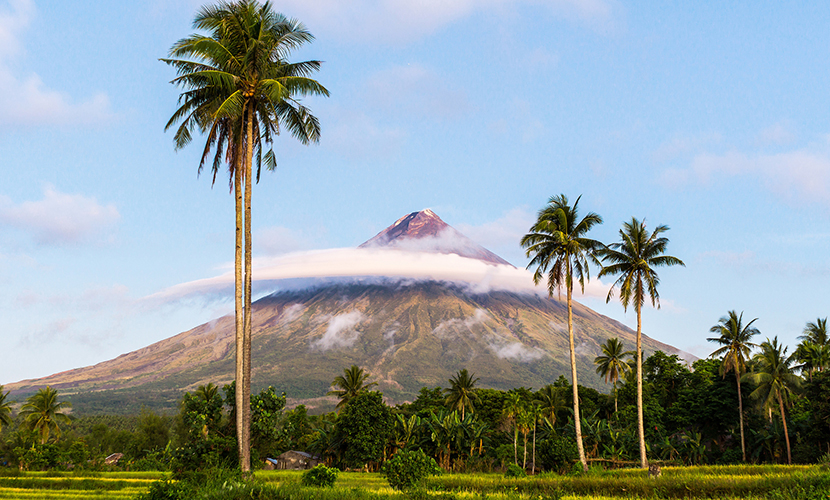 Mayon is a stratovolcano named after a legendary princess named Darang Magayon who lived in the Bicol region. It's also known as Mount Mayon. The volcano has symmetrical slopes, earning it the title of the world's most perfectly-formed volcano. There are a number of different routes around the volcano, making it accessible to hikers of all fitness levels. Mayon is still active, and hikers are advised to take the necessary precautions.
5. Sakurajima Volcano, Japan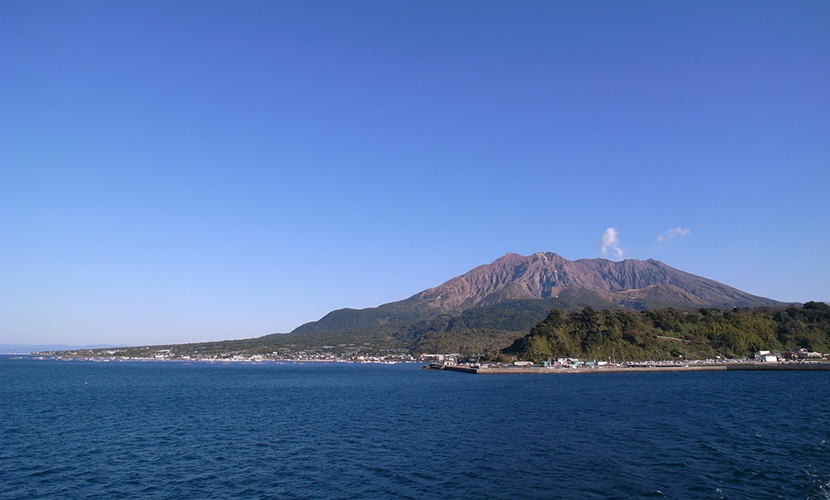 Sakurajima means 'cherry blossom island' even though it's no island.  It's now a peninsula, after a recent eruption connected the island to the Ōsumi Peninsula. The volcano is still active with mini eruptions occurring almost daily, so local authorities advise hikers whether or not it's safe to hike to the summit. On days that it isn't, the area still offers a number of beautiful hiking trails around the base of the volcano, with onsens (hot springs) scattered throughout that you can enjoy.
6. Mount Aso, Japan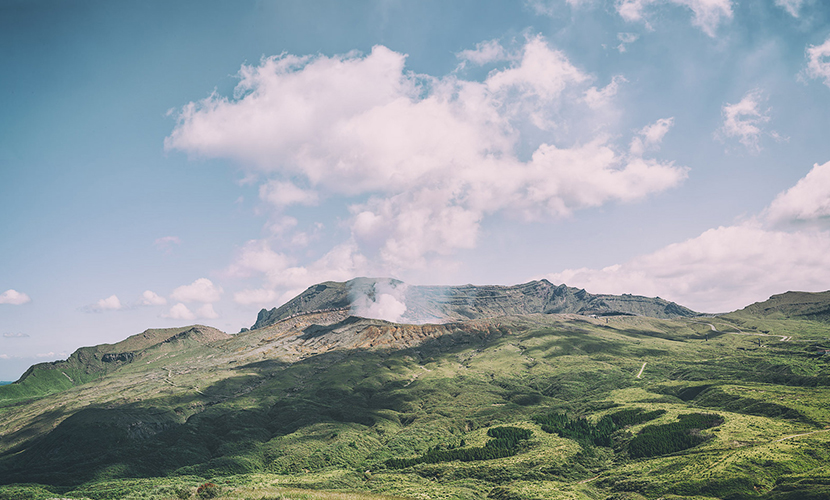 Japan's largest active volcano, and among the largest in the world, Mount Aso stands in Aso Kuju National Park on Kyushu Island. Mount Aso also has one of the largest calderas in the world. A caldera occurs when a part of a volcano falls in on itself; usually because of the emptying of a magma chamber beneath the surface.
The caldera of Mount Aso is more than 25 kilometres in width, with a circumference of around 129 kilometres. What's amazing is that this Caldera has five volcanic peaks! You'll also find some onsens and the Aso Volcano Museum up top.
7. Mount Pinatubo, Philippines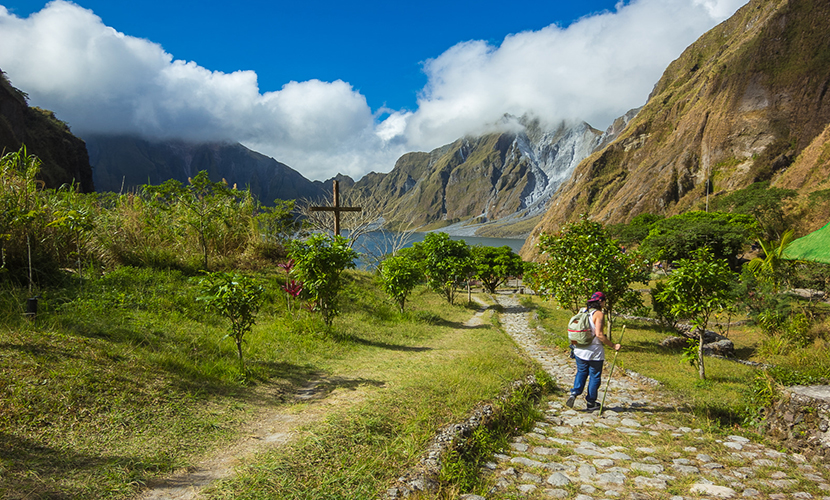 The island of Central Luzon is the home of Mount Pinatubo. After nearly 600 years of lying dormant, this volcano saw the second largest volcanic eruption of the 20th century in 1991. The hike up the volcano takes visitors through lahar canyons that have been created by mud, debris slides, rocky trails, and thick forests. A turquoise crater lake, Lake Pinatubo, awaits at the top of this volcano, and it's a mere three-hour drive from Manila.
8. Mount Kusatsu-Shirane, Japan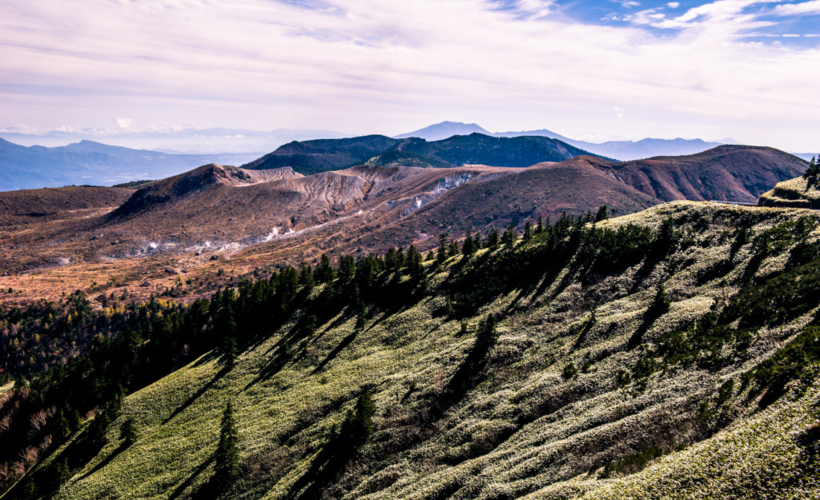 Mount Kusatsu-Shirane stands tall over the town of Kusatsu in the Gunma region of Japan. The changes in the seasons is evident here, with wild flowers in bloom in spring and summer, and snow-covered slopes that are perfect for skiing in winter.
Just a 10-minute walk along a paved path from the Shirane Resthouse, the emerald green Yugama Crater Lake lays calmly in wait for visitors. However, Mount Kusatsu-Shirane erupted as recently as January 2018, and climbing is only advised upon checking in and receiving the all-clear from the Japanese Meteorological Agency.
While many people climb these volcanoes each year to witness their beauty and majesty, active volcanoes should be treated with respect. Only climb during 'safe' periods, after receiving confirmation of this from local authorities or meteorological agencies.
Get all the latest travel stories from Zafigo. Follow us on Facebook, Twitter, and Instagram.