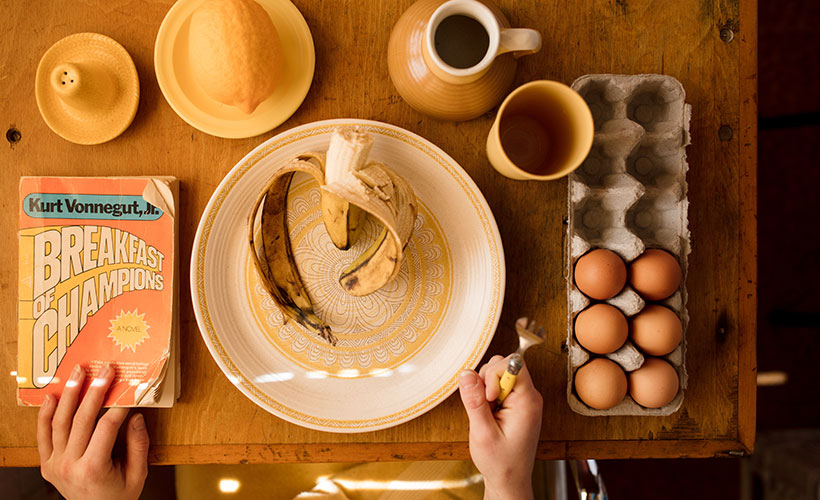 Blink and it's fasting month again! While every year sees the Muslims who observe Ramadan preparing to adjust to a new routine, this year with the COVID-19 pandemic, it's going to be a fasting month unlike any other. Hopefully, with all the time spent indoors because of social distancing and quarantines, we'll be blessed with a season of fasting that allows us to be more introspective than ever before. And hopefully, once fasting month culminates and Hari Raya rolls around, the world will be out and about again.
Of course, before the everyday fast begins, you'll need to fuel up for the day. Even though you're at home, there's still cleaning to be done, work to do, and children to entertain! So, start your day right with a hearty sahur (the meal eaten before fasting). Here are seven recipes to try – one for each day of the week. You'll find that some require a fair amount of prep and cooking while the others are quick and easy because let's face it… not all of us are willing to cook up a storm at 4AM.
Not so quick – Shakshuka
Both healthy and hearty, this vegetarian dish has everything you need – protein, carbs, and loads of greens! Shakshuka literally translates to 'mixture' and this North African/Middle Eastern specialty is essentially poached eggs in a tomato-based sauce with bell peppers and spices. Carbs are on the side, so if you want to be extra healthy this month, you can do without it too. For you meat-lovers, you can also toss in some beef chorizo slices if you like, while cheese makes an excellent addition if you're not dairy-free.
Ingredients
1 medium onion, diced
1 red bell pepper, seeded and diced
4 cloves of garlic, finely chopped
2 teaspoons of paprika
1 teaspoon of cumin
¼ teaspoon of chilli powder
1 can of whole peeled tomatoes
6 large eggs
Salt and pepper, to taste
1 small bunch fresh cilantro, chopped
1 small bunch fresh parsley, chopped
Directions
1. Heat olive oil in a large pan over medium flame. Toss in bell peppers and onions and cook for five minutes or until the onions become translucent.
2. Add garlic and spices and cook for one more minute.
3. Pour in the can of peeled tomatoes (along with its juices) and break them down using a spoon. Season with the salt and pepper to taste and bring the sauce to a simmer.
4. Use a large spoon to make wells in the sauce (which should be thickened) and crack your eggs into each well.
5. Cover the pan for five to eight minutes or until the eggs are cooked to your liking.
6. Garnish with the chopped cilantro and parsley. Serve.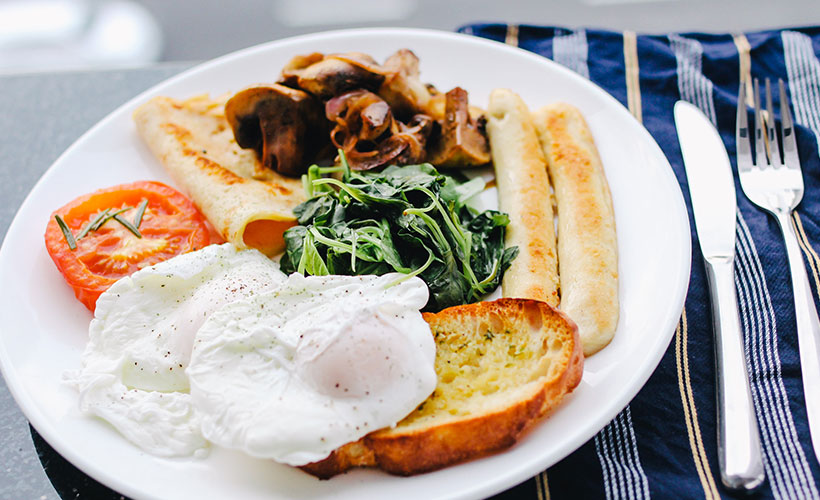 Not so quick – Big Breakfast
Is it American? Is it British? The jury's still out on that one, but whatever it is, it's good! It's also fairly simple although it does require a fair amount of cooking. While a traditional big breakfast does call for some components a Muslim isn't allowed to eat, you can easily swap those things out for a halal version of a greasy, hearty, and oh-so-yummy big breakfast.
Ingredients
2 sausages (your choice of meat or even veggie sausage)
2-3 strips of beef bacon
1 sprig of cherry tomatoes on the vine
Mushrooms, sliced
1 small can of baked beans
2 eggs
½ cup of milk
Salt and pepper, to taste
1-2 hash browns (the frozen variety is fine)
Butter
Directions
1. Cook sausages, mushrooms, and tomatoes on a greased frying pan.
2. When sausages are half-cooked, throw in the bacon strips. Set aside when all are cooked.
3. Fry up the hash browns and set aside on kitchen roll to absorb excess oil.
4. While frying up the hash brown(s), pour baked beans in a small bowl and microwave.
5. Beat the eggs in a small bowl with milk, add salt and pepper to taste.
6. Heat a little butter in your frying pan and add the eggs while on low heat.
7. Stir the eggs as they cook so they become scrambled.
8. Once everything is ready, put it all on a warmed plate and serve up that beautiful mess.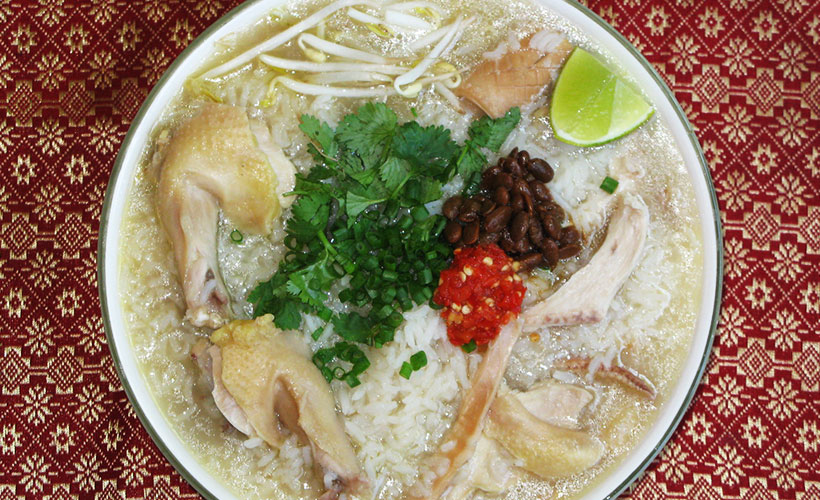 Not so quick – Chicken congee
We don't know about you, but chicken congee – or bubur ayam as Malaysians and Indonesians call it – is one of the most comforting foods there is. Hot, filling, and satisfying, a good old chicken congee is something Mum would whip up in a jiffy to make any kid feel better. And we certainly need to make waking up at 4AM for breakfast feel a little better.
This recipe is more of a simple Chinese-style congee, but the reason we chose this is because it can keep for up to five days! Which means that when you make a large batch of this, you've got sahur sorted for almost a week (or at least for the entire family). Tip: you can swap out chicken for fish as well.
Ingredients
2 cups jasmine rice, rinsed
10 cups water
300g bone-in skinless chicken breast
Chopped green onions
Soy sauce, to taste
Sesame oil
White pepper powder, to taste
Directions
1. First, prepare the chicken. Place chicken in a medium-sized pot with the water. Bring to a boil, then lower the heat and let simmer gently until chicken is fully cooked (about 25 minutes).
2. Remove chicken, let cool, and then shred before setting aside.
3. The water used to cook the chicken is now your base broth. Add in the rice and bring water to a boil.
4. Reduce the heat to medium, partially cover, and cook until the rice starts to thicken. This should take another 20 to 30 minutes.
5. Grab a bowl, pour in some rice congee, add shredded chicken meat, chopped green onion, and white ground pepper to taste. Enjoy.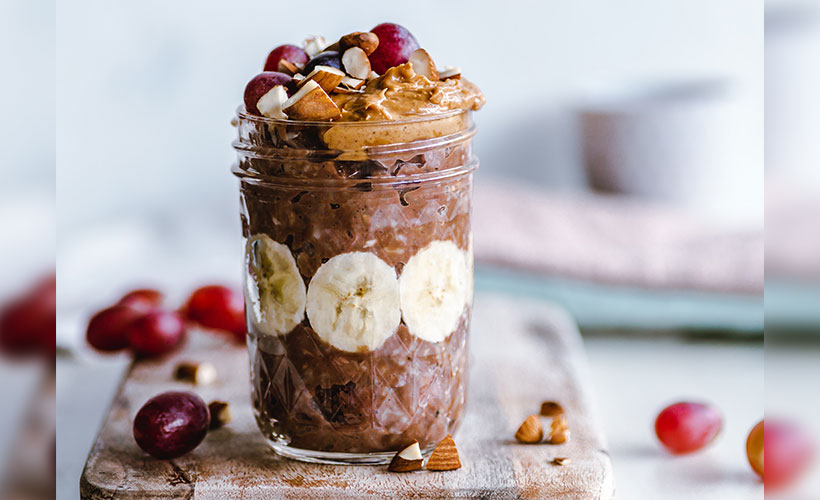 Super quick – Overnight oats
It's got all the good stuff, according to science. A jar of overnight oats will give you fibre, plant-based protein, complex carbohydrates, and iron. It's pretty simple to make too, and technically you can toss in whatever fruits or nut butters you have at home, but we just love this recipe below that takes less than five minutes to make. The added bonus is that you prep it the night before, so all you've got to do it eat it as soon as you're up for sahur. For added benefits, add in extra flaxseed or chia seeds (particularly good if you're breastfeeding and need to maintain your milk supply if you're fasting).
Ingredients
2/3 cup of unsweetened milk
½ cup of rolled oats
1/3 cup of plain yoghurt
1 tablespoon of chia seeds and/or flaxseed
1 small ripe banana, sliced
½ teaspoon of vanilla extract
2 tablespoons of natural peanut butter
2 tablespoons of unsweetened cocoa powder
1-2 tablespoons of honey (optional)
Pinch of salt
Directions
1. Whisk together all the ingredients except bananas in a mixing bowl.
2. Spoon into a mason jar or air-tight container, layering with sliced bananas. Close.
3. Refrigerate overnight or for at least four hours.
4. Enjoy. You may also add any other fruit like berries or grapes and chopped nuts as a topping.
Super quick – Kaya toast and soft-boiled eggs
An oldie but goodie throughout Malaysia and Singapore. Putting it together doesn't quite need a recipe, of course, as it's essentially just toast with kaya (coconut jam) and cold butter accompanied by soft-boiled eggs (topped with soy sauce and white pepper). You do, however, need a recipe for the kaya. Here's one that'll take you a mere 10 minutes instead of the usual few hours. Once you've made a jar of kaya, just soft-boil two eggs and put your cold kaya butter sandwich together in the morning for a quick sahur. Don't forget the cup of hot Milo on the side.
For a Kelantanese twist, toast your bread and butter it. Crack open your two soft-boiled eggs over the toast and place four dollops of kaya on the four corners of your toast. Add soy sauce and pepper to taste, mash it all together, and enjoy! Now for that kaya recipe…
Ingredients
200ml canned coconut cream (tip: use a local brand as some imported ones aren't thick enough)
4 large egg yolks
50g white sugar
50g palm sugar
3 pandan leaves, knotted
Directions
1. Place coconut cream, sugars, and pandan leaves in a saucepan.
2. Cook over medium heat, just until the sugar is melted. It shouldn't be boiling, just warmed.
3. With one hand still beating your egg yolks in a bowl, add ¼ of the mixture in your saucepan into a bowl with yolks bit by bit.
4. Then, pour this egg mixture into the remaining coconut cream mix in your saucepan.
5. Stir and mix everything over medium heat. Continue stirring until the mixture thickens at about eight to 10 minutes. Remove from heat.
6. Kaya may appear a bit runny but will continue to thicken as it cools down. Discard the pandan leaves.
7. Once completely cooled, transfer into a glass jar and refrigerate. Kaya can be kept for up to one week.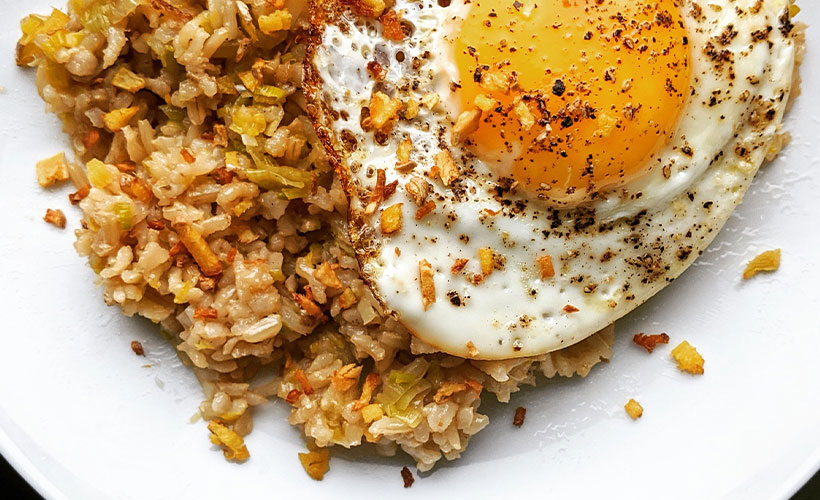 Super quick – Nasi goreng
This is insanely easy even though it requires cooking – we promise! What makes nasi goreng (fried rice) so fast is that any fried rice tastes better when you use day-old cooked rice. Any rice will do; even chicken rice and nasi lemak (coconut rice). When it comes to the meats and veggies, pretty much anything goes here too. You can choose to pre-prep your ingredients by chopping them the night before and just tossing them in the pan to fry, or make last night's leftover lauk (viand) like soy chicken or stir-fried beef a part of your nasi goreng. It's really up to you. But if you're too lazy to think up a new recipe, just follow the easy peasy one below.
Ingredients
2 tablespoons of vegetable oil
1 small onion, finely sliced
2 cloves of garlic, crushed
1 carrot, grated
½ small Chinese cabbage, shredded
175g cooked rice
1 tablespoon of fish sauce
1 tablespoon of soy sauce
1 egg
Sriracha or chilli sauce, to serve
Directions
1. Heat the oil in a wok over a high flame. Add the onion and cook for a few minutes, until softened and slightly caramelised. Toss in the garlic and stir for a minute.
2. Toss in the chopped carrot and shredded cabbage, cooking for a minute or two. If you're adding some of last night's meat, do it now.
3. Add the rice and keep stirring to warm through.
4. Pour in the sauces. You may add additional seasoning here.
5. Make a well in the centre of your rice and crack in the egg. Fry until the white is starting cook and start stirring through, mixing well.
6. Transfer into a bowl and drizzle sriracha or chilli sauce of choice. Serve it up!
7. You may top off your meal with an additional fried egg for extra protein.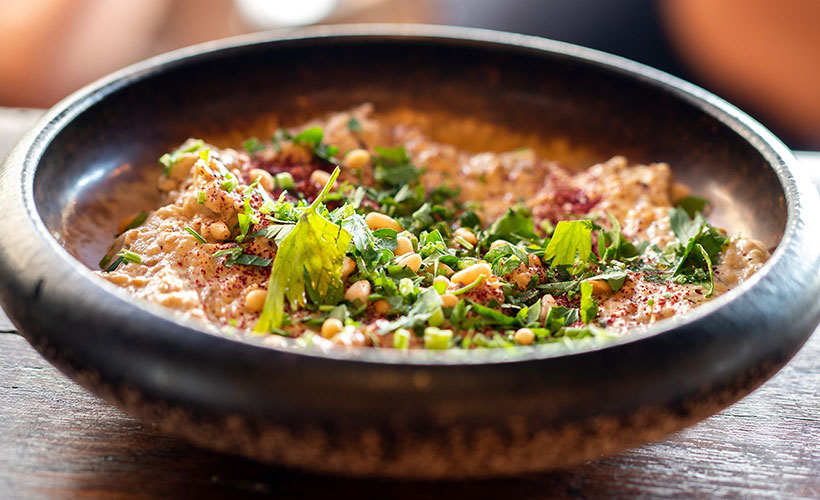 Super quick – Hummus and flatbread
Another great lazy person's sahur, you can't go wrong with hummus and flatbread for a healthy dose of protein and carbs to get you through another day of Ramadan. This final dish is a super quick and easy one, provided you pre-prepare your hummus (like how you would with your kaya). Also, it'll keep for up to a week, so you don't have to scoff it all down at once, giving you something to quickly have for a number of mornings.
As for the flatbread, don't tire yourself out trying to make it from scratch. The store-bought variety will do – just cut it up, drizzle it with olive oil, and pop it in the oven for a few minutes. Then it's ready for dipping! Here's what to do for your hummus.
Ingredients
1 can of chickpeas (or 250 gr cooked chickpeas)
¼ cup of fresh lemon juice
¼ cup of tahini (optional)
1 small clove of garlic, minced (2 cloves if you love garlic)
2 tablespoons of olive oil, plus more for serving
½ teaspoon of ground cumin
½ teaspoon of salt
2 to 3 tablespoons of water
Dash of ground paprika, for serving
Directions
1. Combine tahini and lemon juice in a food processor and process for one minute. Scrape the sides and bottom, then process for 30 more seconds to 'whip' the tahini, making your hummus smooth and creamy. If leaving out tahini, start with step 2, adding the lemon juice.
2. Add in the olive oil, garlic, cumin, and salt. Process for 30 seconds.
3. Rinse and drain your chickpeas. Add half to food processor and process for one minute. Scrape sides and bottom of bowl, add remaining chickpeas, and process for one to two minutes until thick and smooth.
4. If the hummus has bits in it or is too thick, you can fix this with water. With the food processor on, slowly add two to three tablespoons of water until you reach desired consistency.
5. Taste for salt and adjust as needed.
6. Serve hummus with additional olive oil and a sprinkle of paprika. Enjoy!
Get all the latest travel stories from Zafigo. Follow us on Facebook, Twitter, and Instagram.