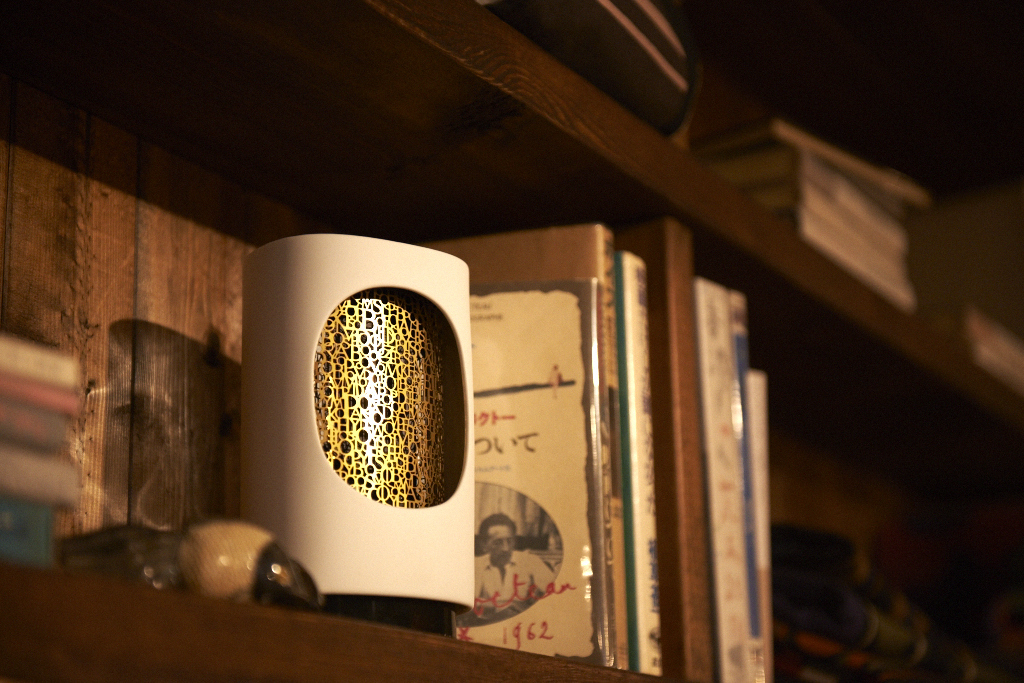 It's been a little over a week since Malaysia put its Movement Control Order into effect, and with its extension, we've still got about three weeks to go! Meanwhile, many other countries have gone into full or partial lockdowns, or imposed their own quarantine guidelines. So, if you've got cabin fever, we feel you. That's why we've come up with a little list of ways you can better the ambiance at home.
It's not all doom and gloom though, as people have come up with ingenious ways to stay close even though we're all physically apart (movie night, anyone?). In fact, you can even 'head out' to escape the monotony of your day. But let's face it, we're all still within the confines of our homes, so why not try to make the best of it? Since postal services are still working, you can have all the things below delivered to your doorstep. Just don't forget to wipe it down or disinfect accordingly before bringing them into your home.
Step 1: Up your hand-washing game
View this post on Instagram
Right now, fewer things are more important than staying at home and washing your hands regularly. Turn what seems like a tedious process into a more fun pamper pleasure. Instead of singing "Happy Birthday" twice to fulfil the 20-second hand-scrubbing minimum, sing one of your favourite songs. While you're at it, why not use a decadently-scented hand wash too? Your senses will thank you for it.
Steal: Rich and creamy with a nutty scent, The Body Shop's Shea Hand Wash (RM39.90) is enriched with Community Trade shea butter from Ghana, leaving your hands feeling super soft even though you're washing several times per day.
Splurge: This is easily our most favourite hand wash. The beautiful scent of Grown Alchemist's Hand Wash Sweet Orange, Cedarwood & Sage (RM120) really transports you to another place. This ultra-gentle hand wash is reminiscent of luxurious hotel stays and is infused with nourishing coconut oil, antioxidant-rich cold-pressed sweet orange oil, and hydrating sweet almond oil.
Step 2: Delight your olfactory senses
View this post on Instagram
Seeing may be believing, but don't underestimate the power of your sense of smell. Just think about it – food loses up to half of its flavour if you can't smell it. Even luxe hotel chains like the Shangri-La know how powerful scent can be – they have their own signature scent used around the world. The aim is for you to relate that smell with feelings of joy and ease. Create that for your personal space with an aroma diffuser or candle.
Steal: With dreamy scent options like Black Cherry Merlot, Mango Coconut, and Bergamot Waters, you can't go wrong with a Bath & Body Works 3-Wicks Candle (RM100). These paraffin wax candles are infused with essential oils, making them your one-way ticket to paradise.
Splurge: Perfume your home in the most contemporary way imaginable with this tech treat. The Diptyque Electric Diffuser (RM2,110) is sleek, elegant, and can subtly fill your abode with the scent of one of five of your favourite Diptyque fragrances. Each perfume is available in a note-perfect capsule.
Step 3: Create a mood
Music really sets the tone for when you're spending time indoors. Whether you're just chilling on the balcony or getting on con call with your best mates. We've come up with a list of some travel-themed playlists that will help you ease your travel itch and also make being indoors just that much more enjoyable.
Steal: There are countless playlists on YouTube that you can put on blast for absolutely free. You will, however, need to bear with the random ad breaks in between should you choose not to pay for a premium account on the platform.
Splurge: The same kind of applies to Spotify Premium, but we considered this the splurge as it's strictly a player for music and podcasts and doesn't offer videos. It's worth the monthly RM14.90.
Step 4: Set up an in-home spa
Whether it's on a sofa in Los Lounges, a bed at Boudoir Boardwalk, or even in a bathtub in Las Toilettes, you can turn pretty much any part of your home into a mini-spa area. After exfoliating your face, just get comfortable with a mask. Now, the reason I say to exfoliate first is because masks are best used one to two times weekly, as is an exfoliator. Your skin also better absorbs whatever nourishing properties your masks feature post-exfoliation.
Steal: Imagine having a customised facial right at home. The B&B Labs CustoMask (RM175 for a box of seven sheets) starts off by determining which of its 12 CustoMasks are right for you using an AI skin assessment. Once you get them, kick back and relax while the microbiome sheet mask does its magic.
Splurge: Fight ageing, sun damage, dark spots, blemishes, stress, and more with the Talika Genius Light (RM1,590). This nifty tool emits light rays, functioning on electrostimulation for an effect that's both calming and beautifying. Just spray a mist or apply your favourite face cream prior to use to create conduction, place the mask on, and you're good to go.
Step 5: Dine out at home
View this post on Instagram
One of the best things about being on holiday is getting to try new food. If you feel your culinary skills during this time of self-isolation aren't up to scratch, then rest assured that being quarantined at home needn't always mean scrambled eggs and ramen. Deliveries are still up and running, so don't feel bad ordering in every once in a while for some variety and excitement. On another note, don't waste the groceries you've already bought. Here are eight Asian recipes to try so you can cook like you're eating out instead.
Steal: The great thing about GrabFood is that you can easily choose whatever you have a hankering for and not bust your monthly food budget. From pizza, to burgers, to fried chicken, GrabFood will always have you covered.
Splurge: Order in some fine dining. Believe it or not, but some fine dining restaurants such as Sushi Ryu are offering delivery services too. So you can still indulge in that omakase you've been meaning to treat yourself to. Head over to their Instagram page for full details on the day's menu and how to place your order.
Step 6: Switch to silk
View this post on Instagram
Not everyone has 1,000-thread-count Egyptian cotton sheets at home, and honestly, you don't need them. Just a simple switch can help make your sleep just that little bit better. Switch your pillowcases to silk ones. Besides being cool to the touch in our tropical clime, there are a host of beauty benefits for making the switch – they help in reducing hair frizz and also in stopping the formation of those 'wrinkles' you get in the morning from your pillow.
Steal: Believe it or not, but Lazada has proven to be a great place to source for some quality pillowcases. Be sure to search specifically for one made from mulberry silk, the more premium of the lot. Prices start as low as RM30 and can go up to about RM100.
Splurge: Make like a celebrity and go all out with a luxurious pillowcase from Slip (RM485). If that's not enough, you can take the indulgence a couple of steps further by hitting 'add to cart' on the silk scrunchies and eye masks too.
Step 7: Refresh your fabrics
View this post on Instagram
Pillow sprays – or any linen fragrance for that matter – can make a world of difference. Spray them on your sofa to make it more welcoming, spritz it on your drapes to freshen them up, and most importantly, spray it on your pillow for a night of deeper sleep.
Steal: Febreze Fabric Refreshers are an oldie but goodie. You can order them from just about any online supermarket or also on our go-to online shipping mall – Lazada. They retail online for as little as RM9 per bottle.
Splurge: Promising deeper sleep and fresher mornings, the This Works Love Sleep Pillow Spray (RM140) combines the scents of ylang-ylang and patchouli for a smell that's truly wonderful. Just thinking about it calms us down.
Ahhh… there really is no place like home.