Maybe it's the long hours you pull, maybe it's your inability to switch off from work, or maybe you're just drowning in endless paperwork. Either way, work-related stress creeps up on all of us from time to time. Previously the remedy for escaping the mental exhaustion of work was to book vacations chock-full of cocktails and poolside lounging, but new trends focus on a more minimalistic approach to dealing with stress — wellness retreats.  
Times are changing with people becoming more and more conscious of the decisions they make when it comes to their bodies, their minds, and the environment around them. Mental health has become a priority, and with the new year coming up who wouldn't want to start the year off with a clean slate and a fresh mind?
One of the reasons that wellness retreats are becoming such a popular trend is because most of the time they offer all-inclusive packages which cover the total price of accommodation, meals, therapies, and activities. This means that as soon as you walk through the doors of your retreat, you no longer have to stress about paying this or that, or remembering to do that other thing. Retreats are designed to help you switch off from the outside world with no obligations or commitments to anything.
If you're looking to relive your karmic fantasies of Liz Gilbert in Eat Pray Love, or you just simply want to shake off all of that bad juju, make sure that you are putting one of these tropical retreats on your 2019 travel list — your mind will be eternally grateful.
Six Senses Laamu, Maldives
We are so happy to announce that the Maldives isn't just for loved up couples anymore, it is also for people craving some much-needed R&R.  Six Senses Laamu aims to cater to each person's individual needs based on what you are wanting to get out of the experience. Deep tissue massages, reflexology, exercise, and even tree planting programmes are offered here. Now you have the perfect excuse to book that overwater, wooden bungalows seen all over the internet.
Six Senses Uluwatu, Bali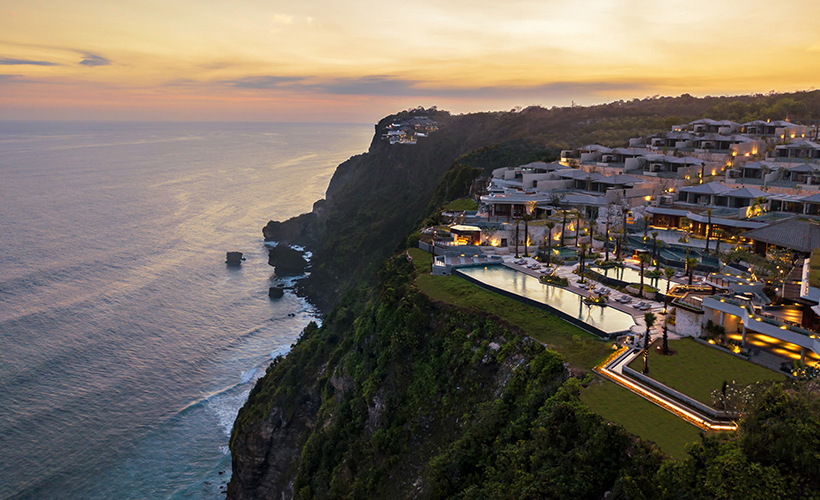 A tranquillity based, eco conscious retreat, boasting a plethora of wellness programmes.  Focusing on the transformative powers of the holistic arts, Six Senses Uluwatu is comprised of 10 treatment rooms, an outdoor massage area, relaxation area, a gym, and a yoga pavilion. There are plenty of activities for everyone and you don't have to be a yogic master to participate. The retreat also utilises and embraces local farms for their unique "farm to massage" concept, where locally sourced ingredients are used. When it comes to ultimate relaxation mode, Six Senses know how to get you there, so don't miss out.
Thanyapura Health And Sports Retreat Phuket, Thailand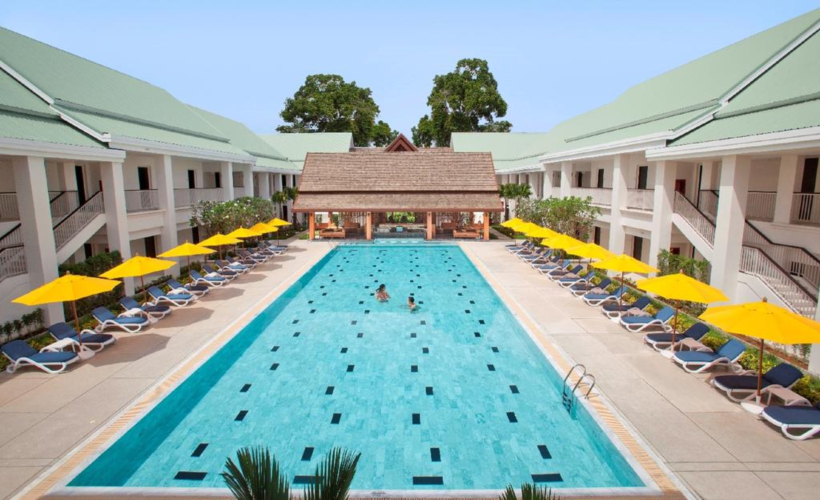 Wanting to experience a wellness retreat that involves you in a little bit more physical activity rather than just meditation programmes? Thanyapura has got you covered!  With its fine sport programmes and mindful services, this retreat aims to fill your mind with optimistic advice and expert coaching to show how you can benefit — both physically and mentally — from wellness and exercise. Some of the programmes running at this facility are yoga, cycling, spa treatments, tennis, and aqua sports. If you're worried that you are too un-coordinated when it comes to sports, don't fret; this place isn't looking for super star athletes, its just looking to point you in the direction of a happier, healthier life.  Beginners are welcome here.
MesaStila Resort And Spa, Magelang Central Java, Indonesia
MesaStila resort is built on a hill surrounded by coffee plantations and I mean who doesn't love waking up to the wafting smell of coffee beans? In central Java's highland region, this resort combines a mix of luxury with traditional, local Indonesian styling. MesaStila specialises in smaller style wellness packages that run for about two to five days, which is ideal for people who just need a few days off work to unwind. MesaStila does run longer wellness programmes, but it is best to contact the resort directly for that. A number of wellness options are available depending on the kind of experience that you want, whether it be a cleanse, de-stress, or an indulgence retreat. If reaching ultimate Zen mode to the sweet aromas of coffee sounds like your kind of thing, then MesaStila is definitely for you.  
Mandarin Oriental, Bangkok, Thailand 
Yes, the Mandarin Oriental is in the middle of a bustling city, but don't be fooled. Finding inner peace has never felt so easy at this hotel, as they use a combination of traditional Thai and modern Western holistic treatments to guarantee that everyone's needs are met.  Vitality pools, Moroccan Rhassoul, spas, and facial therapies are just some of the wellness experiences offered to its guests. This hotel provides optimal care to every individual by firstly performing a consultation to work out exactly what it is that each guest needs and then endeavours to make tailor made wellness plans for that guest, so don't let the thought of a busy city scare you away.
Shreya Retreat, Bangalore, India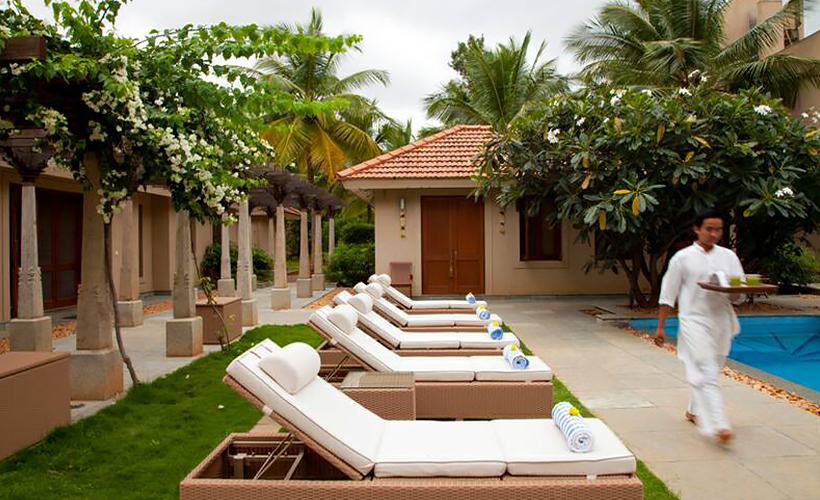 Shreyas Retreat offers packages that benefit the cleansing of the body, mind, and soul.  Packages available at the retreat are Ayurveda rejuvenation which focuses on eliminating bad toxins, meditation- and yoga-focused retreats, silent retreats, and various detoxification programmes. The retreat offers extra activities such as Indian cooking demonstrations and community service exercises where guests will prepare a traditional meal to serve at a local orphanage or school in order to promote a sense of giving back.  Shreyas retreat provides a unique experience, in that it teaches you the traditional yogic way of life all in the confines of a luxurious resort and if that isn't enough to make you book this place the yummy gourmet vegetarian meals will be. This place is not to be missed!
Get all the latest travel stories from Zafigo. Follow us on Facebook, Twitter, and Instagram.