When visiting Japan, the Land of the Rising Sun, you're sure to include the more popular destinations in your itinerary. Seeing Tokyo is a must with its modern architecture, breathtaking gardens, and mouth-watering cuisine. For a traditional experience, head to Kyoto for its rich history, temples, and craft shops. Finally, you can complete your trip with an excursion to the countryside where you can stay in a ryokan (traditional Japanese inn) or even take a dip in an onsen (hot spring).
If you have enough time, however, it's highly recommended that you go farther than the average tourist. Japan is home to some of the most beautiful lakes in Asia. Honestly, though, they're probably some of the most breathtaking lakes in the world. With a choice of both developed resorts and remote destinations, you can plan the perfect trip and go home having had a truly complete Japanese experience at one of these beautiful Japanese lakes:
Lake Kawaguchi
If your plan is to climb Mount Fuji, you should definitely spend an extra day at Lake Kawaguchi. It's easily accessible from Tokyo, with direct bus and train lines, and is a central point from which mountaineers depart in July and August. It's one of Japan's most developed resort areas, offering a variety of activities, including windsurfing and excursion boats.
It's also a highly recommended destination for photography enthusiasts who'd like to capture Mount Fuji in all its glory. With a surface elevation slightly above 800 metres, Kawaguchi is ideal for those who enjoy a cooler climate.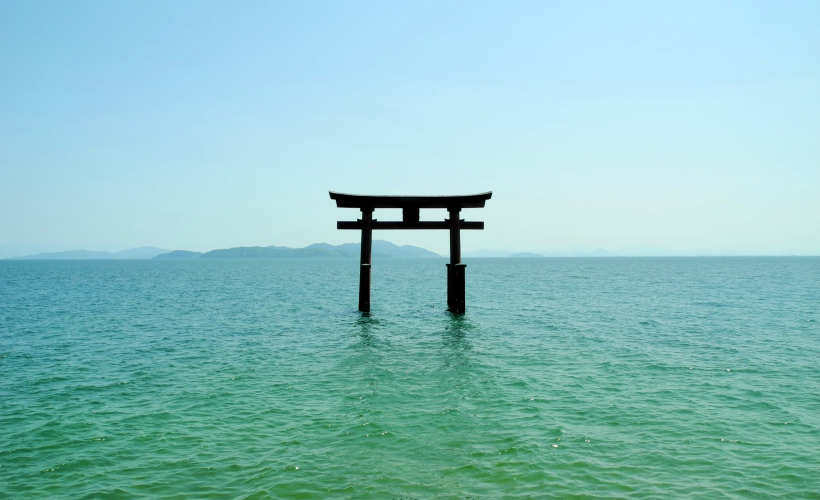 Lake Biwa
A great two-day excursion from Kyoto would be to take a 20-minute train ride to Lake Biwa, Japan's largest freshwater lake. With a surface area of about 670 square kilometres, it's home to a host of sights. You can tour Hikone Castle, the 8th-century Enryaku-ji temple that's listed as a UNESCO World Heritage Site, or simply relax on one of the beaches on the north-western shore.
Because the water is extremely calm and clean, you can get active by bringing your own inflatable SUP, renting a boat, or even going scuba diving. It's also a great location if you want to learn how to sail or windsurf. The area is abundant with hiking trails and offers plenty of camping facilities in addition to the traditional ryokan.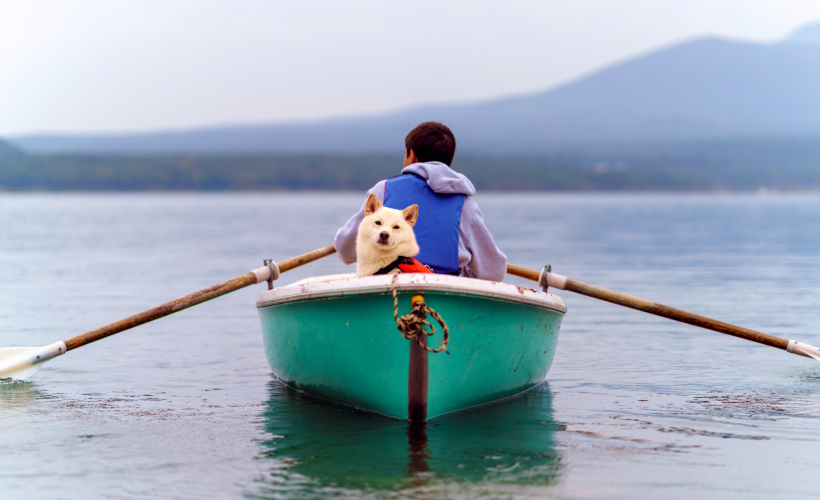 Lake Motosu
Women travellers looking to get away from the crowds and enjoy beautiful, untouched nature should definitely consider a visit to Lake Motosu. The westernmost of the Fuji Five Lakes, this is the perfect place to visit if you want to camp and hike. It's quite difficult to access by public transportation, so it's best you rent a car to get here. It's also ideal for exploring a wider area. Highly recommended is the hour-long hike to the Yamanakako Panoramic Observatory.
Lake Tazawa
One of the things travellers rarely consider when planning a trip to Japan is that it offers some pretty amazing winter attractions. With plenty of soft powder snow and over 500 ski resorts, you're bound to have a great time in the winter months.
Overlooking Lake Tazawa is the Tazawako Ski Resort that features 13 courses ideal for intermediate and experienced skiers. In addition to the adventurous activities, you can enjoy spectacular views of the lake and even venture into one of the onsen villages where you can stay at a ryokan. Another bonus for women travellers looking for a genuine Japanese experience is the lack of foreign tourists and the absence of huge crowds.
Lake Goshiki-Numa
Having formed in 1888 after an eruption of Mount Bandai, the Goshiki-Numa is a cluster of five volcanic lakes located in the Fukushima prefecture. Due to the mineral deposits of the eruption, the water in these lakes is coloured a range of hues, from green to cobalt blue. What's even more fascinating is that the lakes change colours depending on the season and weather, making them a popular tourist attraction. To take in all five lakes, you can hike the Goshiki-Numa Walking Trail that's about four kilometres long – ideal for a half-day activity.
Whether you only have a couple of extra days to spend in the countryside, or are ready to explore Japan for several weeks, a visit to one of the country's many lakes is a definite must. Not only do they provide amazing nature experiences, but they're also rich in activities for all seasons. With just a little preparation, you can have an absolutely marvellous time.
Get all the latest travel stories from Zafigo. Follow us on Facebook, Twitter, and Instagram