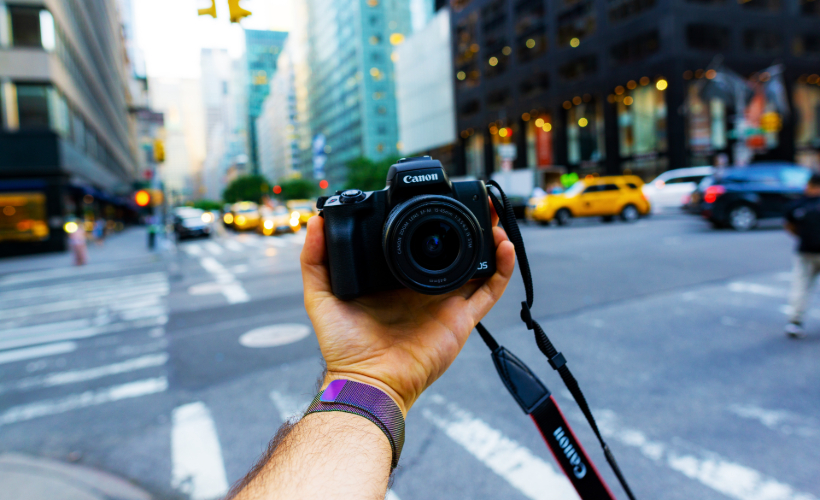 One of the challenges that come with travelling solo is taking great pictures at your favourite spots and capturing the best moments. Research from Expedia's Social Travel Report shows that 67 per cent of travellers aim for quality pictures to be shared on Instagram, and this often determines their travel destinations. With the uproar of travel pictures on social media sites today, no one would want to travel all the way to an exotic locale only to miss out on taking some stellar shots.
Delectable food photos aside, the question now is, how do you take epic pictures when travelling alone? Look no further, as these eight travel photography tips will reveal how some of your favourite solo travel Instagram stars do it:
1. Invest in a handy selfie camera
This is unarguably one of the best ways to take epic pictures with no hassle. It's worth the investment, as you get to take as many pictures as you'd like without having to ask a stranger for help. Look for portable and lightweight cameras with DSLR features that take high-quality pictures to get you those stunning selfies.
2. Use a tripod for epic travel photos
A tripod helps to take wider pictures and makes it seem like someone took it for you when a tripod did all the work. Get a compact and lightweight tripod that you can travel with easily. While selfie sticks might be a good idea, the last thing you want is to fill your gallery with close-up pictures. You also wouldn't want to miss out those great mountains or otherworldly landscape shots.
3. Use a timer, wireless remote control, and burst mode
Thanks to technology, you can take amazing pictures without anyone's help. Most cameras have a timer option to allow you to set up your camera and strike a post before it clicks. You can also invest in a wireless remote control to help you take your time to get the right angle, pose, and then click whenever you're ready. Also, tinker around with your camera's functions. Burst mode enables you to select the best image among the numerous captures.
4. Just ask someone
This might still be your best bet most of the time. You might not always be able to set up your tripod or prop your phone against something. What if you were in a mall? In situations like this, asking someone for help is your best bet. Don't be afraid to ask for help. Look out for someone you think could help without feeling irritated by your request. If they're also a tourist, you could even offer to take their pictures first, and they'll return the gesture by taking yours. To get the best from this, you may want to guide the stranger on how to properly use the camera and also show them pictures for inspiration and to let them know what you expect.
5. Learn how to pose
Sometimes, you can use the best camera or set it the right way and still not get a great shot if you don't pose correctly. First, it helps to know which angles and stances flatter you the most. Also, ensure that you (the subject) and the scenery (the background) are in balance with each other. Finally, the colour of your clothes also matters – dark-hued apparel will be better pitched against bright backgrounds and vice-versa.
---
Always wanted to travel alone but don't know how to get started because you're still studying? This will help:
---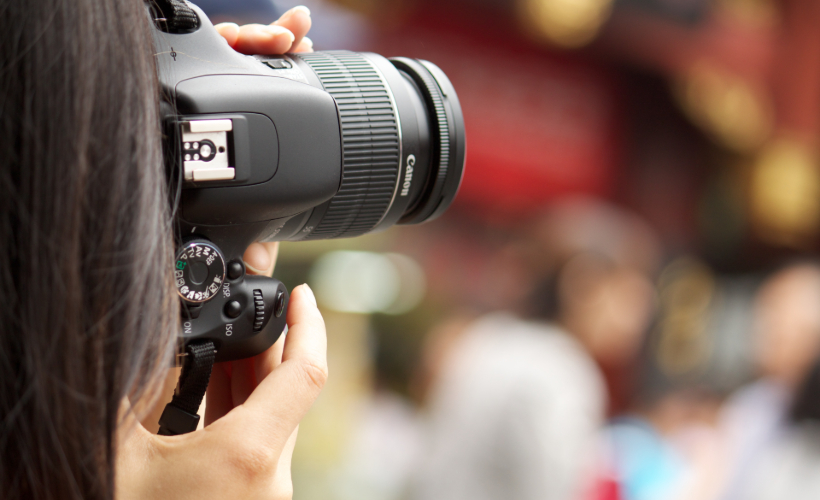 6. Incognito selfies
Incognito selfies are for those who do not intend to completely reveal their identities or let the world know exactly what they're up to. To do this, simply take the picture in such a way that it focuses on the background, making it look like you were capturing an image in front of you. The result is that you're right in front of the picture focus, stealing a selfie, but have managed to take the focus away from you.
7. Alternate angle photos
Not everyone loves to take a full picture of themselves. If you fall into this category, opt for alternative angle photos where you take seemingly candid yet perfect pictures that don't show your entire face or body. Examples include snapping half of your face, the back of your head or the side of your face. This looks exceptional when you're in an Insta-worthy place with good lighting for support.
8. Know what you want
At the end of the day, what you want remains a priority to taking epic travel photos alone. Look for inspiration from other Instagrammers to be sure of what you want.
Get all the latest travel stories from Zafigo. Follow us on Facebook, Twitter, and Instagram.