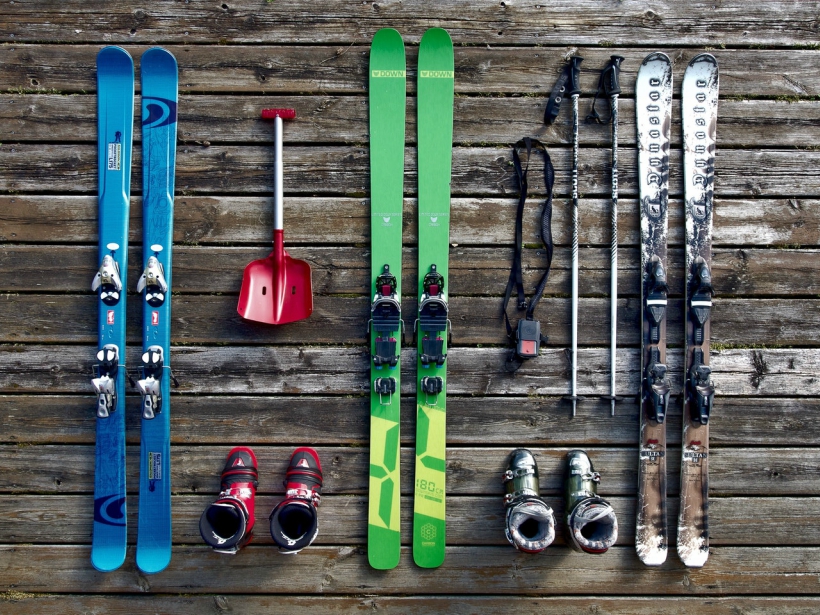 The Swiss Alps is the heart of winter sports tourism. The only issue is that the country is a pricey holiday destination. Switzerland tops The Economist's Big Mac index meaning you fork out CHF6.50 (approximately USD6.80) for a Big Mac without fries.
Despite exorbitant price tags on almost everything you touch, you can ski at one of the world's most luxe winter getaways on a budget. Here's how:
Book an affordable transfer service
The thing about destinations in Switzerland is that they're beautiful locales located in high attitudes around historic towns, something you won't want to miss. Along with the great maintenance of these towns comes a great and reliable service too — shared ski transfers.
Ski transfers are the way to get around, to and from the ski resorts. Along with an English-speaking crew and personal services, these providers offer airport transfers from Geneva to Val D'isere, from Geneva to Chambery, Lyon, and Grenoble airport to the Alps. The transfers cost around CHF46 (approximately USD48.20) for a shared transfer that serves all destinations. Another great option is Chamonix transfers that has cheaper taxis to get you from Geneva to Chamonix.
Become a member of the Swiss Youth Hostels Association
Definitely something to consider, the association has 52 youth hostels which are among some of the most fashionable and elegant hostels in the world. The membership grants access to an additional 3,500 hostels worldwide. Memberships start at CHF33 (approximately USD34.60) per year as an adult member. For a whole family, it costs CHF44 (approximately USD46.10). The good thing here is that a family constitutes have two adults (parents/guardians) and is allowed an unlimited number of children as long as they are below 18 years of age.
It's important to note that staying in a hotel in Switzerland there's a non-members supplement of CHF6 (approximately USD6.30) charged for every night. For a family, this supplement is CHF12 (approximately USD12.60).
Score the best deals

Believe it or not, there's a chance you'll get to enjoy skiing at some of the world's most beautiful slopes by getting your hands on a 'buy-one-get-one-free' deal. Such offers are currently being offered by the likes of Crystal, Inghams, Murren and Grindelwald.
Another option is booking at least two nights' accommodation at one of the numerous hotels. This allows you to purchase lift passes for CHF35 (approximately USD36.40) per day saving CHF166 (approximately USD172.50) on a six-day adult pass. By booking at least two nights family accommodation (half board) at Cristallo in Arosa, you get a free lift pass and ski school places for kids up to 17 years old. Finally, Engelberg offers White Week packages throughout the season with seven nights B&B stay plus a six-day lift pass for only CHF799 (approximately USD830.90).
Children up to nine years old ski for free in some resorts like Zermatt and Villas. In Mullen, two children of up to 15 years can ski for free while accompanied by adults. These are great options for families on a budget as everyone gets to enjoy more for less.
So if you're planning to hit the slopes sometime soon, don't strike Switzerland off your list. With these tips in mind, you'll be able to enjoy great skiing without busting your budget.
Get all the latest travel stories from Zafigo. Follow us on Facebook, Twitter, and Instagram.