Portugal is a destination like no other, brimming with cultural experiences, multifaceted outdoor pursuits, flavoursome cuisine, and so many incredible views! It has so much to offer to any visitor and is an excellent choice for some quality family time. If you are still wondering if it is the right choice for you, here are 10 reasons to visit Portugal with kids.
1. Festive streets
Portugal is enchanting no matter where in the country you decide to visit. The bustling streets of Lisbon will enthral anyone with their ornamental decor. A picturesque ride on a Lisbon to Porto train will give you the opportunity to marvel at Porto's postcard-like cobbled streets firsthand, especially during the darker fall or winter months, which are made incandescent by illuminated garlands. The charming streets of Aveiro shouldn't be missed as well, as the colours of the city put travellers of any age in a festive mood!
2. Delicious food (snacks, snacks, and more snacks!)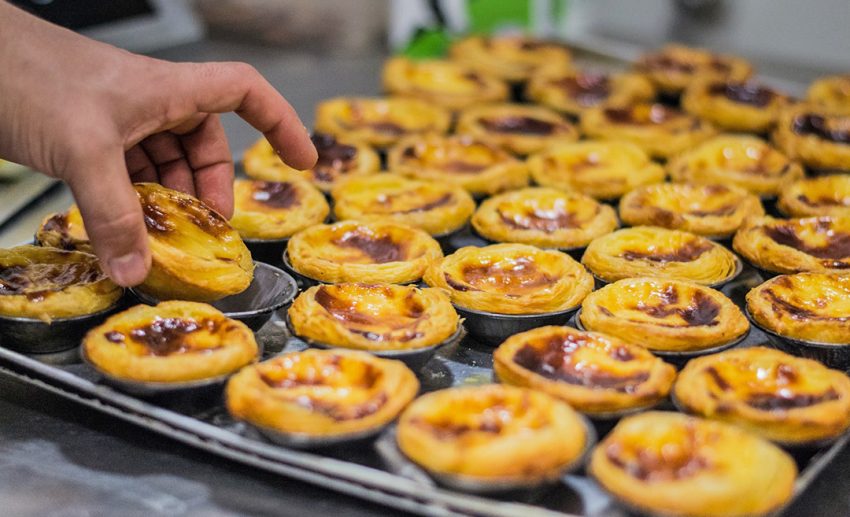 One of the best things about travelling is — without a doubt — delving deep into the joys of tasting local fare. Portugal is the perfect destination for that, providing not only mouth-watering dishes but lots of choices for snacking as well.
As much as snacks will appeal to all ages, snacks (and lots of them) are a must-have while travelling with kids. Some of the most popular local treats are various kinds of sandwiches, such as Tosta Mista (ham and cheese), Bifana (saucy pork), Sanduíche de pernil (pulled pork), and Bolo do Caco (circular Maderan flatbread). You can easily grab one on the go to avoid any 'hanger'-related drama. If that doesn't help, a Pastel de Nata (egg custard tart) should definitely do the trick!
3. Fairytale-like views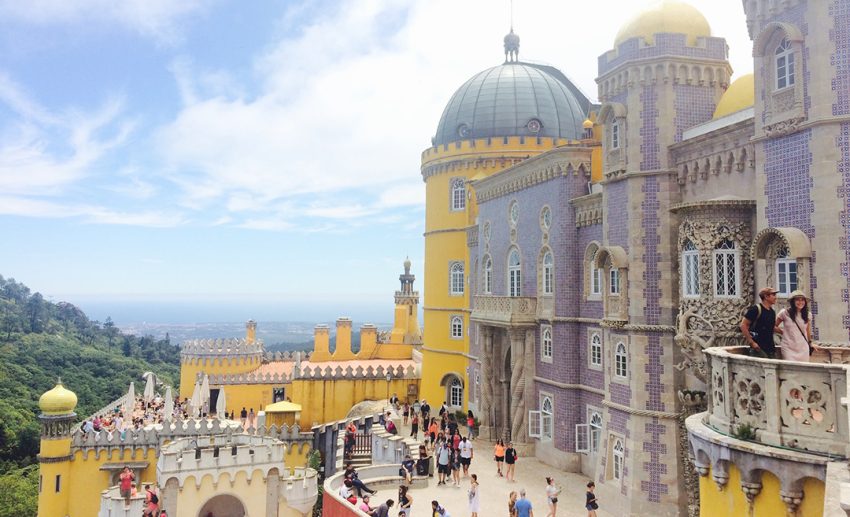 Portugal is brimming with one-of-a-kind sights to enjoy, and some of them look like the settings of an actual fairytale! One of the main images that pop into one's head after thinking about it is undoubtedly breathtaking Sintra. However, the marvellous country has many more places like that to offer that will leave the kids, and the parents, in awe.
Adding Guimarães and its medieval castle to your Portugal itinerary will allow you to educate the children about its history and heritage. Óbidos or Monsaraz Castles are also great choices, but fairytale-like views, in general, can be found in cities and towns all over the country.
4. Colours everywhere!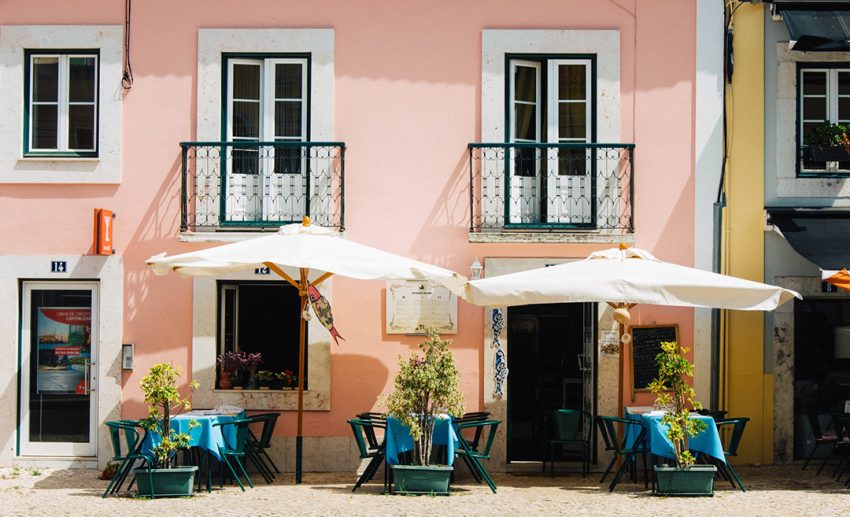 Another aspect making Portugal a great destination to visit with kids is its vivid colours. Every step you take will reward you with rainbow-like panoramas. In addition to that, the traditional dishes and art forms are always presented with a brilliant pop of colour. There's never a dull moment (or image!) in Portugal.
5. Kid-friendly activities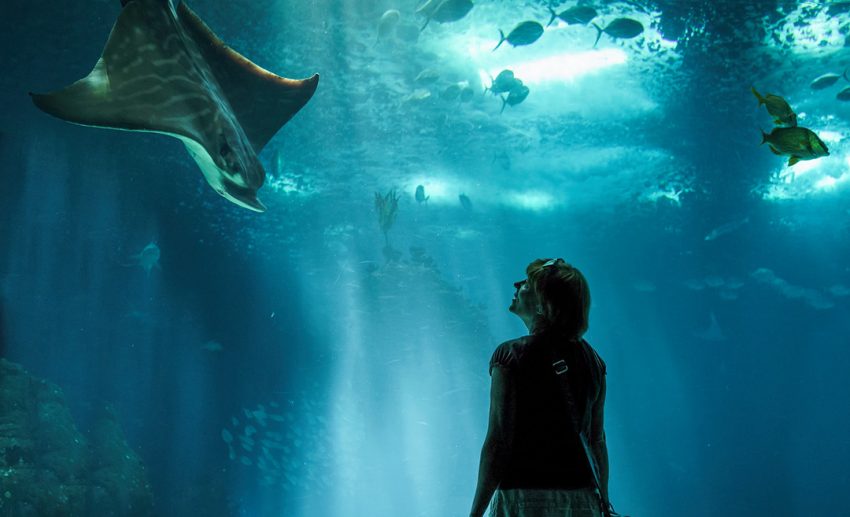 You can be sure you'll have plenty to choose from when it comes to activities while in Portugal. You can plan a visit to the Oceanário de Lisboa in the beautiful capital, take an unforgettable boat tour in Porto, ride the funicular in Nazaré, walk the pathways in lovely Alvor, or soak up the incredible views in Ponta da Piedade. You can also enjoy hands-on experiences, such as painting azulejo (a form of tin-glazed ceramic tilework commonly of Portuguese and Spanish influence) tiles, or try something more adrenaline-inducing, like surfing or paragliding, for instance, with the older kids.
6. Lots of music
Who doesn't love music, right? It's so often that we see children being the first ones to dance when a song starts playing, or a street musician strums the strings of their guitar. Portugal is brimming with amazing street musicians who not only provide entertainment to visitors and locals alike but also add quaint charm to the already captivating destination.
Whether it's a mobile jazz band performing all around Lisbon, a Fado show in Coimbra, a man playing the piano by a waterfront in Lagos, or someone singing "Could You Be Loved" from the top of their lungs somewhere in Porto, buskers and street performers always attract spectators of all ages to join the fun.
7. Fun ways of getting around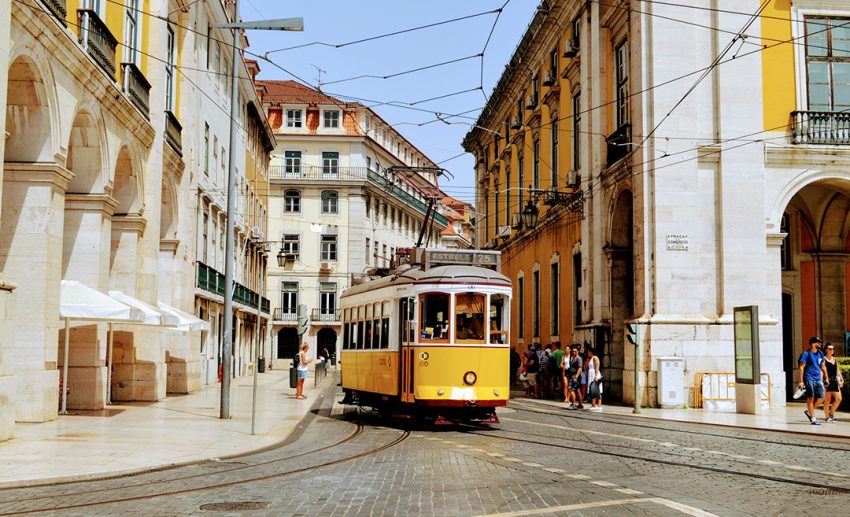 There are some unique means of transport that the kids will definitely want to try out. Accompanying the earlier-mentioned boat tours and funicular rides, there are also options to hop aboard an amphibious bus for a tour on land as well as in the water without having to change vehicles. Moreover, you can choose a tuk-tuk to get around some towns in Portugal or ride the renowned Tram No. 28 in Lisbon.
8. Wonderful weather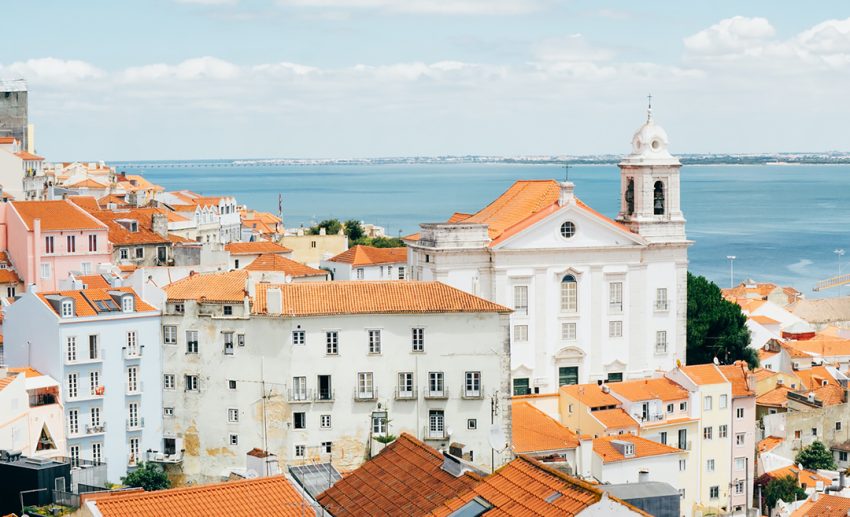 Portugal is the perfect destination for those who prefer sunshine and warmth over layers and layers of warm clothing. Of course, the weather differs, depending on the season. However, there's no need to worry about the kids getting a cold or about how to pack enough mittens and scarves for the entire family.
The average temperature in the wintertime is 10-12°C, while in the summertime, it usually hovers around 25°C, which ensures it's never too cold and makes late spring to early fall the perfect time for travelling in Portugal weather-wise.
9. Celebrations all year round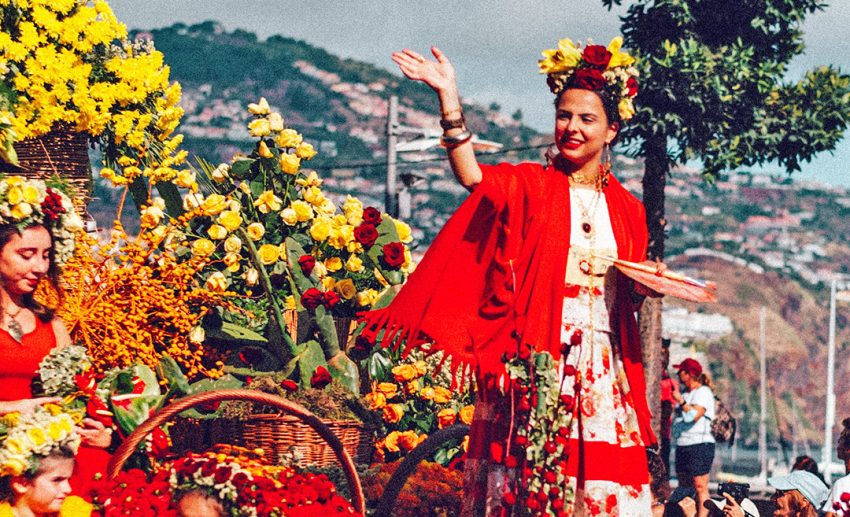 Nice weather isn't the only thing the sun-kissed country provides throughout the year. Portugal has an abundance of traditional celebrations, festivals, and national holidays, which are always fun to celebrate together with the locals. One of the most prominent ones is the Carnaval, usually taking place in February. Filled with music, dancing, and bright costumes, it definitely leaves a lasting impression.
But that's not the only attention-worthy event to take place. Others include traditional festivities such as Festa de São João or Festa dos Tabuleiros, unique happenings such as the International Sand Sculpture Festival, and widely-celebrated occasions, such as Christmas, that entail charming Christmas markets and lots of nicely-decorated places to visit.
10. Fun and games
Apart from universally-known games, such as the skipping rope or playing tag, popular games in Portugal include some traditional ones like Jogo da Malha, which requires you to throw the malha (hoops) with as much accuracy as possible — just like in the traditional game of horseshoes. In addition to games, there are also traditional toys for kids to have fun with, such as piao (a wooden spin-top), which is often an inseparable part of childhood for many kids in Portugal.