Disclaimer: This article will trigger serious munchies. It also consists of affiliate links, which means Zafigo will receive a small commission if a reader purchases a product using the links provided. All images taken from respective Shopee accounts. 

Subscribe to our new 

Telegram

 channel for the latest updates.
Whether you're a serial snacker, a social snacker, or a stress snacker, here are some of the best-selling snacks on Shopee that'll keep you happy and well-rounded grounded…. during the pandemic. We've picked some of the most popular snacks based on ratings for you to taste travel with! We also took impatient snackers into account, so all these snacks ship locally. So there's no long wait time from overseas sellers. Happy shopping and snacking!
"Savour the delectable aroma of the world's strongest truffle chips in every bite!" Indulge in thick, crunchy, ridge-cut potato chips infused with exotic black summer truffles harvested in Italy. It also comes in a variety of flavours, from halal options like Original and Parmesan Cheese to non-halal flavours like Fiery Mala and Honey Dijon. This is a treat you can look forward to after a hard day's work from home.
Sold: 1.2k | Seller Rating: 4.8 | Ships from: Johor Bahru
If you fancy yourself some flavoured crackers, look no further. Choose from Salted Egg, Vegetables, or even Oatmeal and Cheese. According to reviews, it's good value for money, packaged well, and delivered timely – making this perfect for impatient snackers! These crumbly nuggets of heaven will melt in your mouth faster than you can say Mmmmmco.
Sold: 16.3k | Rating: 4.9 |Ships from: Perak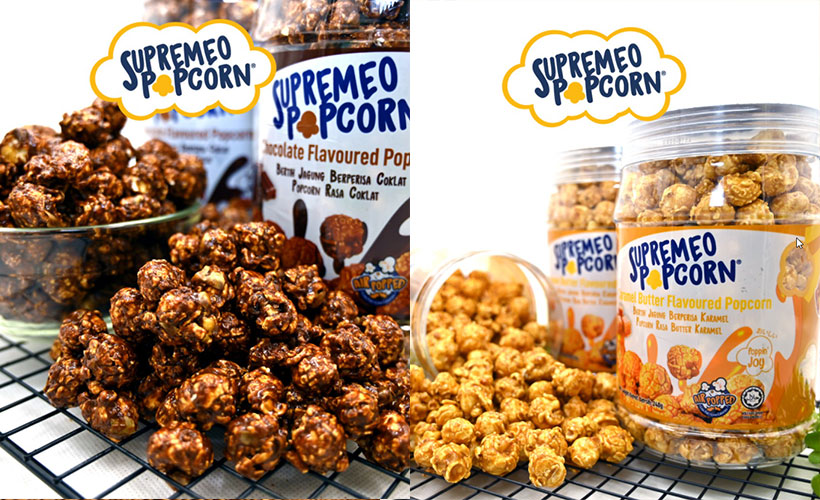 Gather around sweet tooths! Just because you can't visit the cinemas, doesn't mean you can't enjoy some delicious popcorn at home! Pick from delicious flavours such as Caramel Butter, Chocolate and Salted Egg. These tubs of popcorn are made with non-GMO mushroom corn kernels and fully coated with quality ingredients. None of those 'bald spots' where flavour's lacking; just full on heavy-coated kernels of joy. It's the perfect treat for the entire family during movie night!
Sold: 48.4k | Rating: 4.9 | Ships from: Cheras
Hotpot in a cup? Yes, please! Here's one for the daredevil foodies. These spicy glass noodles are a hit on Shopee, packed conveniently in a disposable cup, making them perfect as a travel snack and quick meal while on-the-go. There are plenty of exotic flavours such as River Snail, Tomato Egg, Tinfoil Oden, Duckblood Noodle, Clam and Vine Pepper. Give it a go and find out what the fuss is about! 
Sold: 89.7k | Rating: 4.9 | Ships from: Penang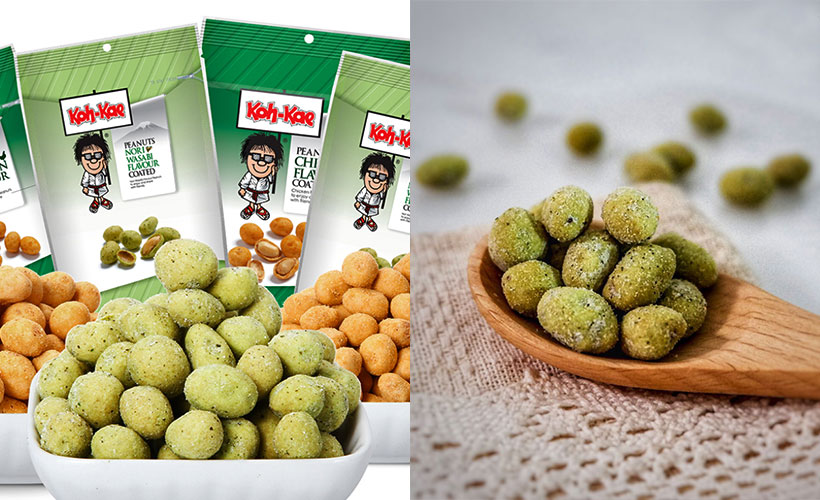 it's highly likely that you've munched this before – at a beach bar or at a restaurant while waiting for dinner to be served. If you miss Bangkok markets and Phuket beaches, maybe this will bring you back to Thailand! You might not be able to travel to Thailand for now, or find it at most grocery stores, but this popular snack is available at the click of your thumb.
Sold: 1.3k | Rating: 4.9 | Ships from: Kelantan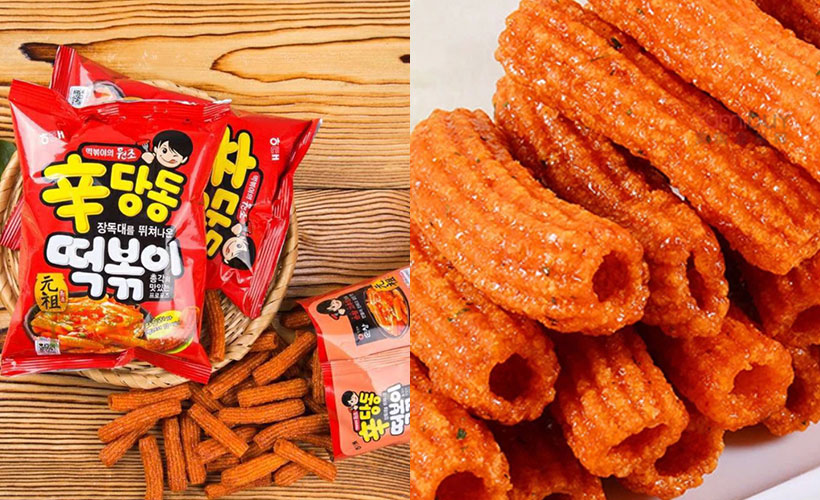 Tteokbokki is one of the most popular street foods you'll find in South Korea. The umami richness is now paired with a highly addictive crunch and packaged in a snack with authentic tastes. It'll make you feel like you're right there when you binge watch a Korean drama.
Sold: 1.1k | Rating: 4.9 | Ships from: Kepong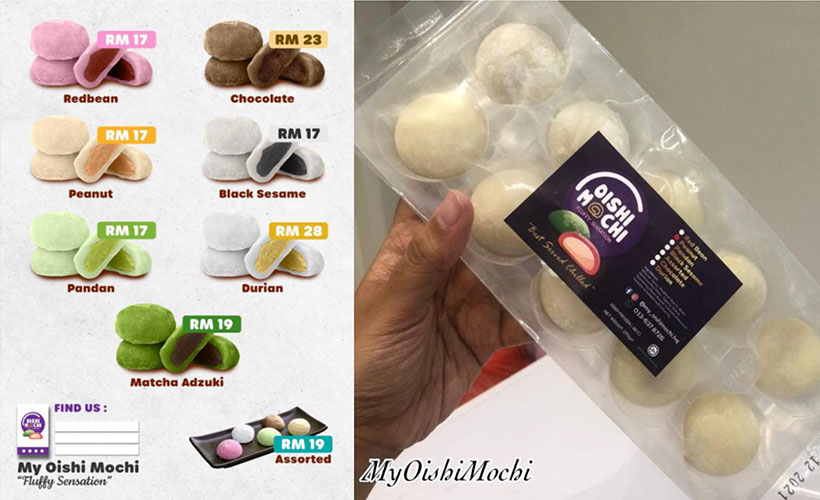 Do you miss Japan as mochi as we do? Even if you've never travelled to Japan, you'd have at some point come across this world famous traditional Japanese rice cake. These little bite-sized desserts come in many different flavours and are great any time of day. Though be warned, some self-control is required. 
Sold: 1.2k | Rating: 4.8 | Ships from: Shah Alam
G'day! Now here's a snack that puts Australia on the map – literally! Shaped like its country of origin, these bickies are tasty treats to munch on. Granted, it will not be THE crowd pleaser (it's an acquired taste). But if you fancy yourself a Bovril fan, then this ought to be your next go-to snack.
Sold: 468 | Rating: 4.9 | Ships from: Shah Alam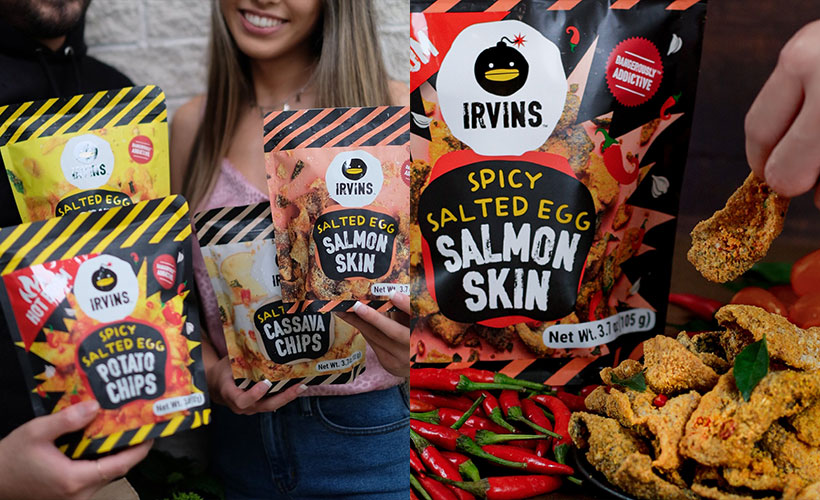 Remember when you had to line up for ages at Singapore's Changi Airport for these precious packs of snacks? Or how everyone would ask you to bring some home for them? It was all the craze, and still is, with an array of new flavours to choose from. Tantalise your taste buds with Hot Bomb Fish Skin, Salmon Skin, Spicy Salmon Skin, Cassava Chips, Potato ZigZag, and so on. Thankfully, now we can buy them without even leaving the house, let alone the country. 
Sold: 882 | Rating: 4.9 | Ships from: Johor Bahru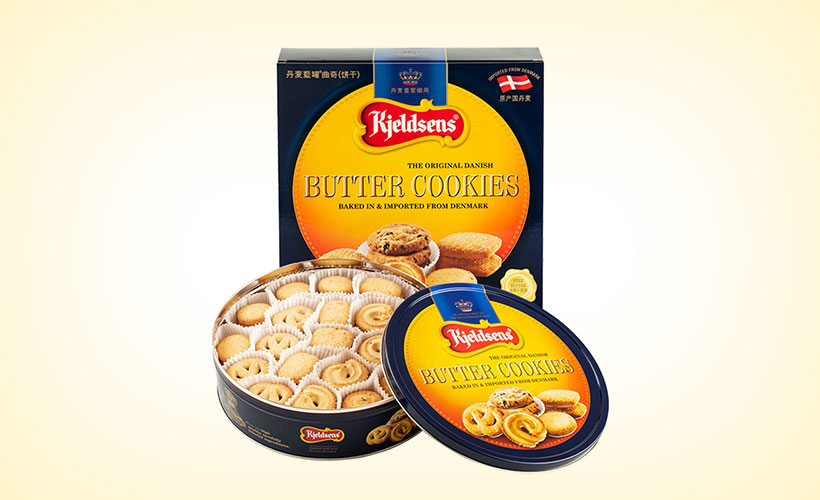 Fancy some biscuits and tea? These cookies have been around for decades, and some might remember having them at their grandparents' home or during house visits. It was and (in some homes) still is a popular choice as a tea-time treat. Everyone has a favourite, be it The Vanilla Ring Cookie, The Pretzel Cookie, The Finnish Style Cookie, The Country Style Cookie, or the bestseller, The Coconut Cookie with raisin bits! We're happy with the entire tin. 
Sold: 1.8k | Rating: 4.9 | Ships from: Kuala Lumpur