Are you the maximalist traveller who carries an entire suitcase of shoes with you on the plane? Or, perhaps you're the minimalist who packs only the best shoe that ticks all the boxes. Well, regardless of whether you choose comfort over style or style over comfort, we're here to share our shoe cabinet cornerstones with you.
Who knows? Our favourite pair might become yours too!
Onitsuka Tiger's Mexico 66 Slip-On
Emma Mallaburn, Sub-Editor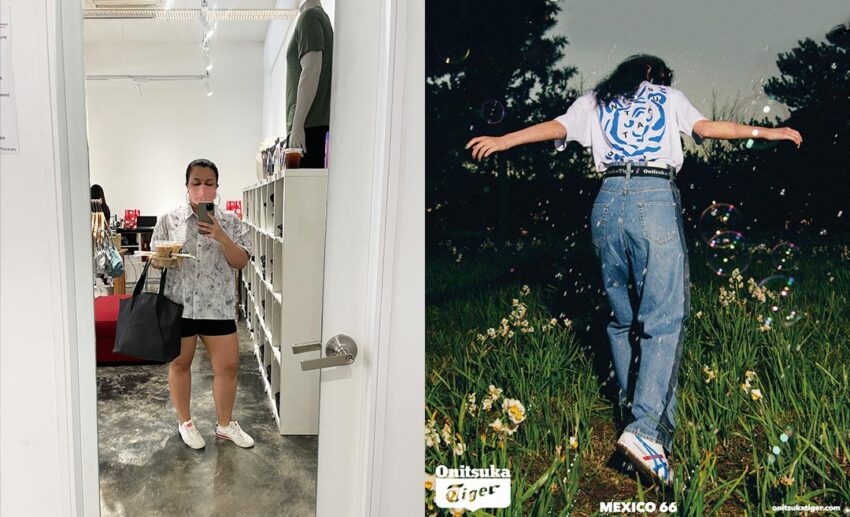 For me, the Mexico 66 Slip-On by Onitsuka Tiger are best shoes to travel with, hands down. As someone with relatively wide feet, I find the somewhat narrow design comfortable. Its lace-free design also makes it easy to slip in and out of, and the colourways are versatile enough to go with any outfit.
Dr. Martens' Sinclair Milled Nappa Leather Platform Boots
Nora Faizul, Digital Marketer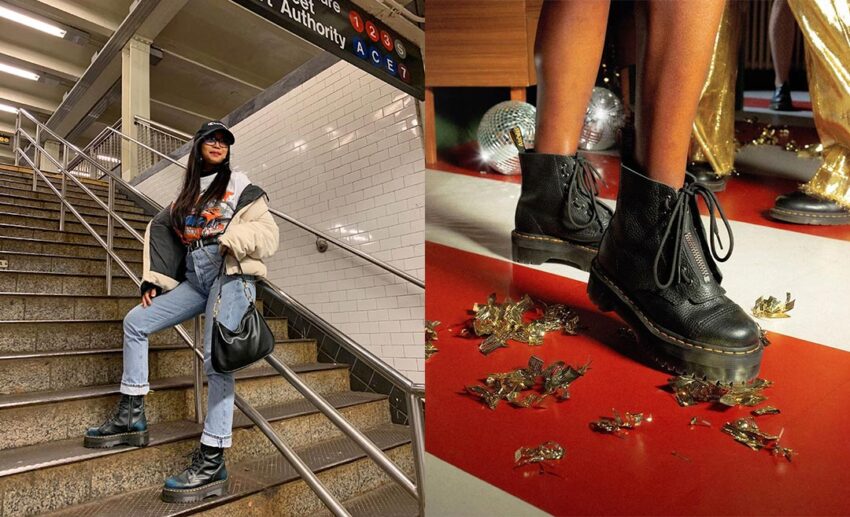 If you value style over comfort, I've got the perfect pair of shoes for you! While it's not to say that Dr. Martens' shoes aren't comfortable, it's worth noting that they take around a week or so to break in. Once the leather softens up, you'll be able to stroll around the city for days without discomfort.
As a person who swears by the Sinclair boots, I can attest to their ideal combination of form and function. With their platform design, they give an extra boost in height, which is especially helpful if you, like me, need a bit of a lift.
Additionally, they come with interchangeable hardware, meaning you can switch between front zips and laces to suit your desired look (you have two pairs of shoes in one!). This makes the Sinclair Boots functional, stylish, and comfortable — the perfect pair of travel shoes. These boots are definitely worth checking out!
Havaianas' Flash Urban Sandals
Xin Xin Lee, Head of Design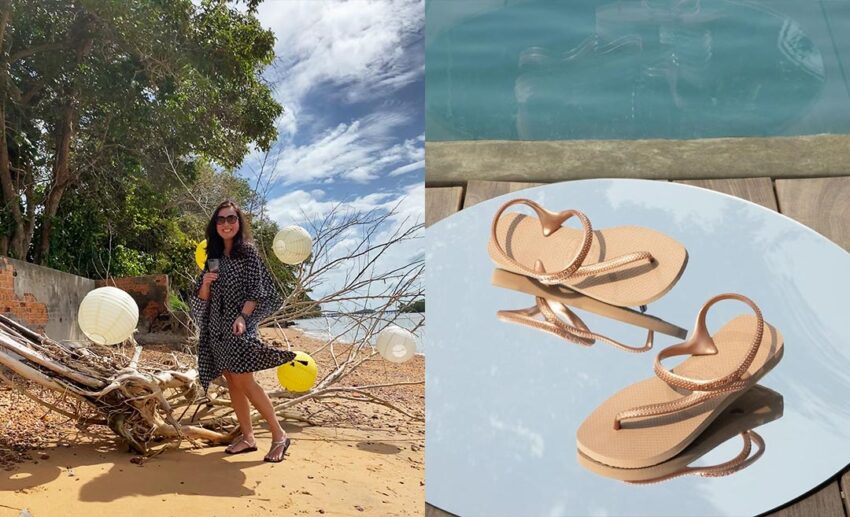 These sandals are so versatile, they're ideal for most tropical holidays. Whether you're in the city, by the ocean, or even amidst the paddy fields, they're your best friend. Best part of all is I don't have to worry about getting it wet — at the beach or in rainy weather. I also like how the back strap gives my feet extra support!
Cult Gaia's Eden Heels
Tengku Zai, Editor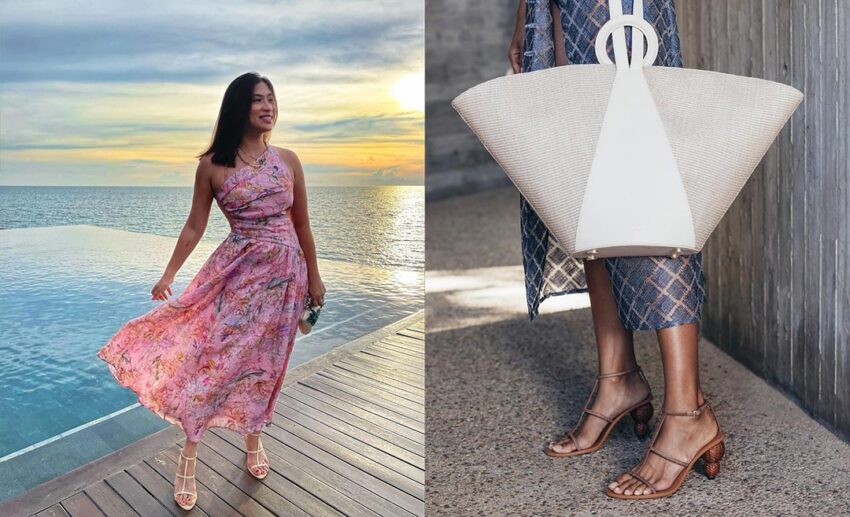 I can't imagine going on a trip without at least one pair of heels. When on holiday, it's natural to wind up having a night on the town, head for an exquisite upscale dining experience, or even travel for a special occasion that entails dressing up (like a destination wedding).
I don't always have the luxury of maxing out my baggage – and heels can be bulky – so I appreciate versatile shoes like these Eden Heels from Cult Gaia. They're just the right height and will take you anywhere from hi-tea to a Michelin-star dinner to a beach wedding to hitting the clubs. It all comes down to how you choose to style them.
Unfortunately, these exact Eden Heels with the rattan detail are no longer available, but newer, fresher iterations of this iconic Cult Gaia design have since been released. And in myriad hues too!
Buy them here.
Birkenstock's Madrid EVA
Teresa Rodrigues, Brand & Programming Executive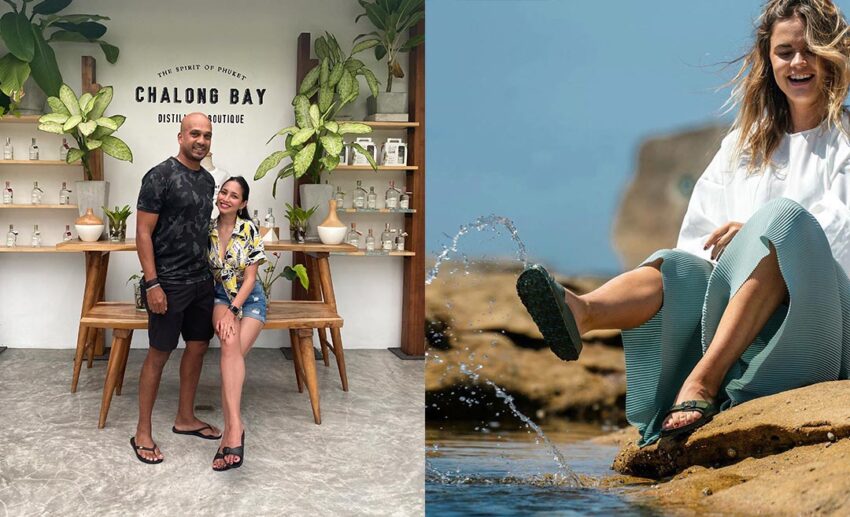 I absolutely love my Birkenstock Madrid EVA sandals! They're incredibly comfortable, lightweight, and easy to pack, making them the perfect travel companion. The EVA material provides great support, and the adjustable straps ensure a secure and comfortable fit.
What's more to love is their versatility, as they can be dressed up or down and worn in a variety of different weather conditions. I highly recommend these sandals for anyone looking for a reliable, durable, and comfortable footwear option for their travels.
QUECHUA's Women's NH150 Mid Waterproof Off-Road Hiking Shoes
Maggie De souza, Brand Experience Manager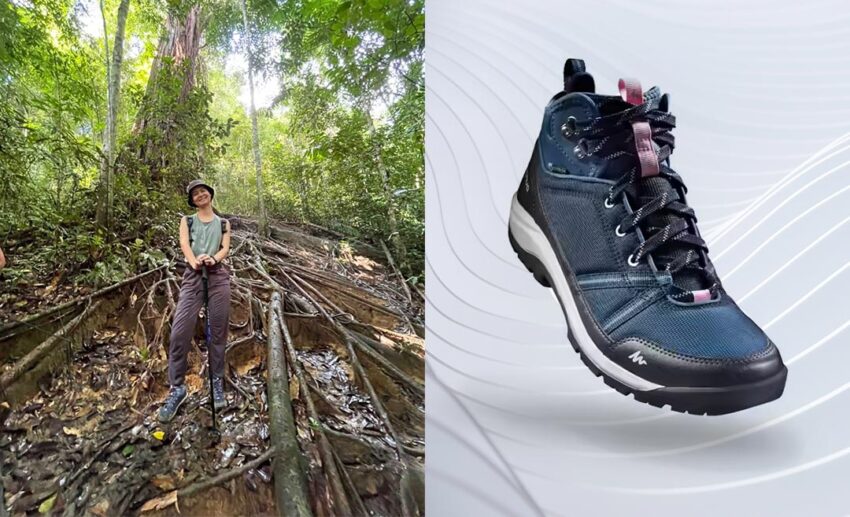 Hiking while travelling is a great way for me to break away from the crowds and challenge myself (yes, even on holiday!). Because of this, I always make it a point to pack a pair of hiking boots. My current favourite is this pair from Decathlon. They're waterproof, making them perfect for wet and muddy terrain, and the clean-up is also much easier!
Lacoste's Women's Carnaby Pro BL Tonal Leather Sneakers
Fiona Thong, Sales & Marketing Lead
The Lacoste Carnaby are super comfortable, soft, and supple. To me, the design is timeless and versatile too. You can style them with almost anything — a nice pair of denim jeans, leggings, shorts, or even dresses! I've worn them countless times during my travels, and I've loved them each time.
Teva's Universal Slide
River Huei, Jr Content Creator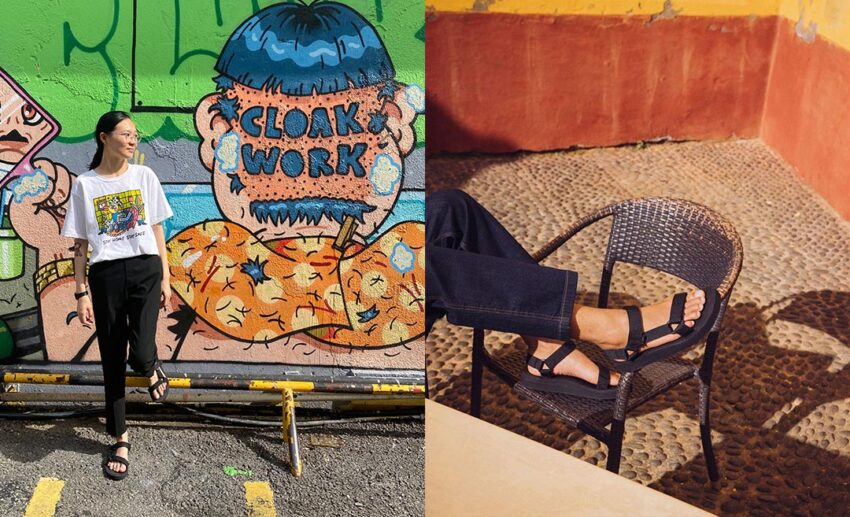 I love me some sandals, and when I saw these slip-ons, it was love at first sight. They're cute, lightweight, and comfortable, making them easy to pack for travel. This makes them easy to bring along for road trips, city adventures, or to the beach. I sport them for my daily errands too!