Congrats! So, you've accepted the grand proposal and now dream about saying, "I do" in your favourite foreign city or on a sandy white beach on an island somewhere. You hope to plan a unique and remarkable wedding; a wedding that surpasses all your expectations and is talked about by your guests for years to come.
Destination weddings have become very popular over the decades due to increased options and competitive pricing. However, planning a destination wedding can be tricky and requires a lot of attention to details — like how do you get your wedding dress there in one piece?
Before picking out wedding invitations, here are the essentials you need to know about getting married abroad.
Is getting married abroad right for us?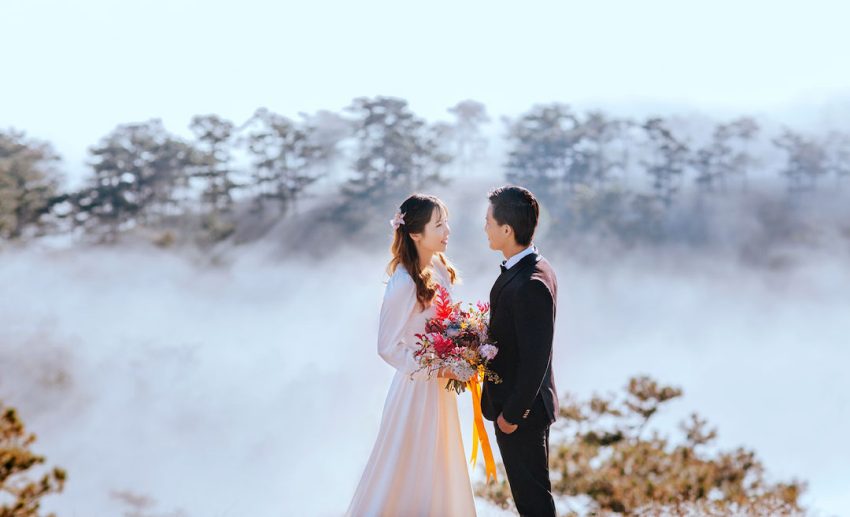 Before you start planning your destination wedding, we recommend having a thorough discussion with your partner about doing so. For many couples, getting married abroad brings an extra touch of magic to an already special occasion.
One of the biggest pros of getting married abroad is that your wedding celebration often lasts more than just a day, so your friends and families can enjoy themselves and truly spend time bonding at your special occasion. Apart from that, the setting in a foreign city ensures that it will be spectacular and different from a traditional wedding in your home country; hence photos of your wedding day will be lit!
However, sometimes your heart could be saying, "I want to get married abroad," but your head could tell you there will be too many complications. First, it could be difficult for everyone to attend, and the cost can be very hefty if you provide transport and accommodation. Logistically, it's also quite hard to deal with foreign suppliers when you book for hair and makeup, the restaurant, and even photographer through the internet, as you may not get exactly what you want.
As such, we recommend you grab a piece of paper and list the pros and cons. Seeing the list right in front of you can often help you decide whether a wedding abroad is the way to go. If the answer is yes, then let's get to it, and hopefully, these tips will help you plan the wedding you've always dreamed of!
How do I choose my destination wedding location?
The first step to kickstart your wedding planning is choosing the location, which is more challenging than you might think. Let's face it, the destination you choose is what will make your wedding memorable and stand out from the rest! Ideally, wherever you choose should suit you and your fiancé's personalities. If the two of you are more laid back, then perhaps a beach wedding in Bali would be the right choice. If you're the couple that loves the glitz and glam, why not opt for a castle wedding in Scotland?
While there's nothing wrong with being idealistic about your dream wedding destination, it helps to err on the side of practicality. Start by writing a list of your essential requirements (such as views, beach, and etc) to build a picture of your ideal location and then narrow down the choices by your budget as well as the budget of your guests. You can expect a wedding abroad venue to account for approximately 40% to 60% of your total spending budget; hence it is crucial to think this through.
Here's a simple checklist to help you decide whether your dream destination is Phuket, Bali, Italy, and so on.
The setting and overall experience you would like to have – an escapade by the seaside, a historical fantasy in a castle, an exotic gourmet delight, or something else that suits you.
The style of the wedding – traditional or informal?
Size of the wedding – how many guests and how long is the duration of the wedding?
The time of the year for your wedding to take place – weather conditions and if it is during the peak holiday season.
The average cost to get married in a particular country.
How feasible or easy is it to plan a wedding in one specific country? Do you plan your own or use a wedding planner?
Legal requirements for getting married in a particular country.
Another fundamental criterion for planning your wedding abroad is to take note of the weather or the changing seasons. For example, if you're planning a beach wedding, it's very vulnerable to the weather, and even in the Caribbean, in July or August, there could be a sandstorm.
So, check ahead of the weather in the particular country. We recommend this destination guide to check which locations are fun in the sun and those you need to steer clear from according to the specific month. If you're still unsure of a location, these popular destinations offer good value and great weddings.
How much does a wedding abroad cost?
Now that you have a rough idea of where you want to host your wedding, it's time to get to the bottom line of figuring out what it will cost to get married abroad. According to Bridebook UK's 2018 National Wedding Survey, the average cost of a wedding abroad is £14,200 (approximately RM74,000), which can be cheaper than a hotel wedding with 200 guests in Kuala Lumpur. Isn't that amazing? However, remember that destination weddings usually have way fewer guests, perhaps only close friends and family.
It is also important to note that the average cost of a wedding abroad may not necessarily tell the whole story, and in many cases, this figure can be way off the mark! The cost of getting married overseas will depend on your individual preferences, for example, location, number of guests, wedding experience, and duration, to name a few. Hence, we feel the best bet is to have an honest conversation with your partner about the amount you can afford.
If you already have a figure in mind, you could work around the budget for all your wedding needs. If you don't, you may find it helpful to look at examples of real weddings and their cost breakdowns to gather information from real couples.
Do I need to hire a wedding planner?
If you have the destination and budget in place, we recommend you find a wedding planner on the ground to negotiate with the suppliers and help you organise a wedding abroad.
Sure, you can manage your wedding yourself, but it's best to have someone familiar with the language and local requirements, including the legal side, which will help you save considerable time. Many couples have lamented that a wedding planner is the difference between a stressful wedding planning and day, and one that's seamless!
For example, if you've opted for a tailor-made wedding experience and not a package-style one offered by wedding tour operators. In this instance, hiring a wedding planner will help you truly personalise your special day and curate it precisely the way you've always dreamt. Having a wedding planner also helps take the pressure and load off your shoulders so that you can be involved in the decision-making processes, but not so much with the hands-on planning.
If you don't have the time or skills to organise it all, then perhaps it's better to trust someone experienced with the venues and suppliers. Plus, they can sort everything out on the big day to ensure it runs smoothly and be ready to help the guests. All you have to worry about is showing up and looking like the beautiful bride you are!
How many times should we visit the location before the wedding?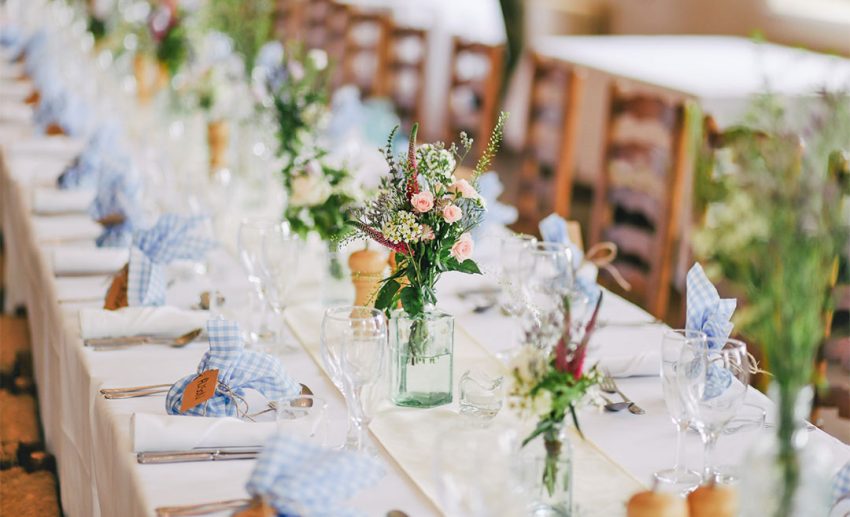 While it's entirely possible to organise a wedding remotely and show up on the day of the wedding, it is strongly recommended to visit the location at least once before. The first visit is for you to recce the venue and decide on the specifics, including the wedding hall chapel, taste the menu, and meet suppliers. Of course, these are just some of the things; your list may look entirely different.
A second visit three or four months before the wedding can also be organised to have a hair and makeup trial and to finalise details. If the second trip isn't possible, arriving at least a few days early to make those final decisions and have hair and makeup trials is good. Even with the help of a trusted local wedding planner, organising the wedding without visiting the venue is a massive leap of faith and could make you even more stressed or nervous.
Will my destination wedding be recognised in Malaysia?
For most countries, your marriage will be legally recognised (but you'll have to register it locally), but do note that marriage abroad legal requirements vary from country to country. Your wedding planner will help you with this aspect, as paperwork is the last thing you want to do during wedding planning.
Generally, every destination will need the bride and groom to have these essential documents in their original form or a certified copy:
Valid 10-year passport with at least six months' validity
Full birth certifications
Certification of no impediment (CNI) – non-Commonwealth countries require proof that you and your partner can marry.
Proof of residence
If you are divorced – a decree absolute.
If you are a widower – a death certificate and previous marriage certificate.
If you are adopted – an adoption certificate.
You can use this guide to determine what paperwork is required in each country. If you're marrying in a non-English speaking country, your paperwork may have to be translated and validated. We recommend doing thorough research on paperwork, so you do not miss out on any essential documents.
Should I create a wedding website?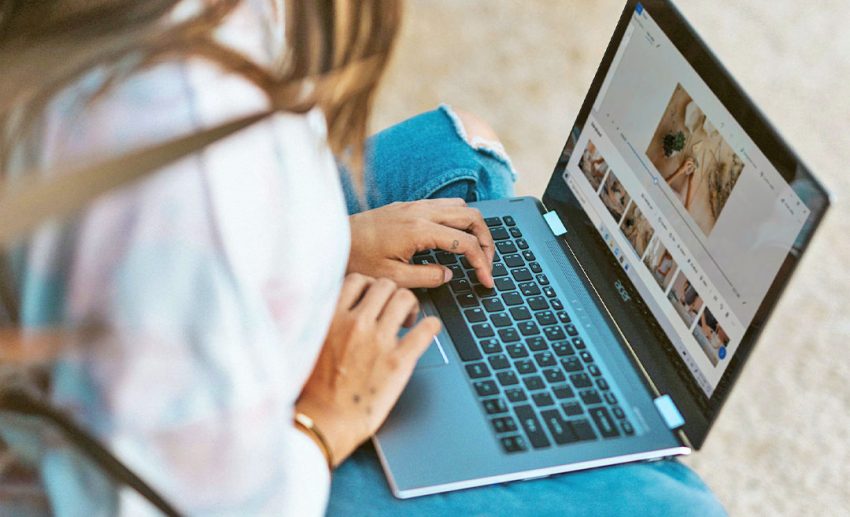 If you're getting married abroad, the best and easiest way to provide all the information to your guests about travelling to and attending your wedding abroad is through a personal wedding website. Choose a website that's simple, visually interactive, and excites guests about your upcoming nuptials. You can describe what will await them and display fantastic pictures of your wedding venue and its surroundings.
You can also furnish them with relevant information, such as direct links to tourist information sites, recommended accommodations, airlines, car hire companies, and even your wedding gift registry. It also allows your guests to RVSP directly via the website; plus, it is more cost effective than having to print out and send wedding invitations to each of your guests.
There is a great selection online to set up your wedding website like EWedding.com; or custom website builders such as Weebly or SquareSpace work perfectly too. Get creative while you get excited for your big day!
How will I transport my wedding dress?
Now that you've sorted the big stuff, it's time for the details. For one, your wedding dress will undoubtedly be the most expensive item of clothing you will ever purchase, so making sure you can transport it to your dream wedding destination is vital. For starters, get to know your dress type by discussing it with your designer — like whether packing or folding may crease the dress depending on the size and fabric.
Then, it's best to speak to the airline in advance. Depending on each airline's policies, it may be possible to take your dress as hand luggage, or you can buy hand luggage-sized boxes for this purpose. Some airlines even let you hang the dress if you carry it in a folding dress cover. If you're worried about your dress or luggage getting lost during travel, it's best to get travel insurance that also covers the loss of luggage.
Once you safely arrive at the destination with your dress, you can find a local dry cleaner to steam your wedding dress or have it done at the hotel you're staying at. Ultimately, it's also good to know that a traditional white puffy wedding dress might not be practical overseas and to transport as well. Maybe consider a lighter wedding dress that is easier to iron out or steam upon arrival.
We hope this list has been helpful in planning your wedding away from home; enjoy the most important and eventful day of your life!