It's no secret that I personally live for athleisure clothing. If you know me well, you'll be familiar with my obsession with lululemon. Their clothes are simple, stylish (if you know how to pair them well), and incredibly comfortable. And that's the aim for most travellers, well for me anyway, to be comfortable throughout the journey – regardless if it's a couple of hours or a gruelling 13-hour flight.
With borders all over the world slowly opening up, it seems as though people are in a rush to see the world once again, and can you blame them? Having been cooped up and confined within our homes for so long, it's only understandable. So, to ensure the journey to your destination is stylish, practical, and comfortable, here are a few athleisure staples that will help elevate the way you travel.
Waffle Jogger by SKIMS
Available in five earthy tones that are sure to complement any travel look, the Waffle Jogger is helming this list of travelling staples. Made for all-day lounging, these soft and cosy joggers are also suited for jet-setters who choose comfort over everything.
Alpargata Espradilles by TOMS
A personal favourite, the women's Alpargata Espradilles by TOMS is comfortable with an added good cause. The brand has always stood firm in its impact agenda, and 1/3 of its profits are invested in grassroots efforts – organisations supporting communities by creating change at a local level. When cared for properly, these shoes will take you places, so they're definitely a must-wear when travelling.
New Parent Backpack by lululemon
This one is for the parents! When I travel, I like to have my two hands completely free (this is also because I have two kids that love running wildly), but many little things need to be carried. lululemon's New Parent Backpack is truly a godsend.
With 17L in volume, you can fit just about everything, and the clips even allow you to hang it on the stroller. Truth be told though, you don't need to be a parent to appreciate the practicality of this backpack.
Sculpting Bralette by SKIMS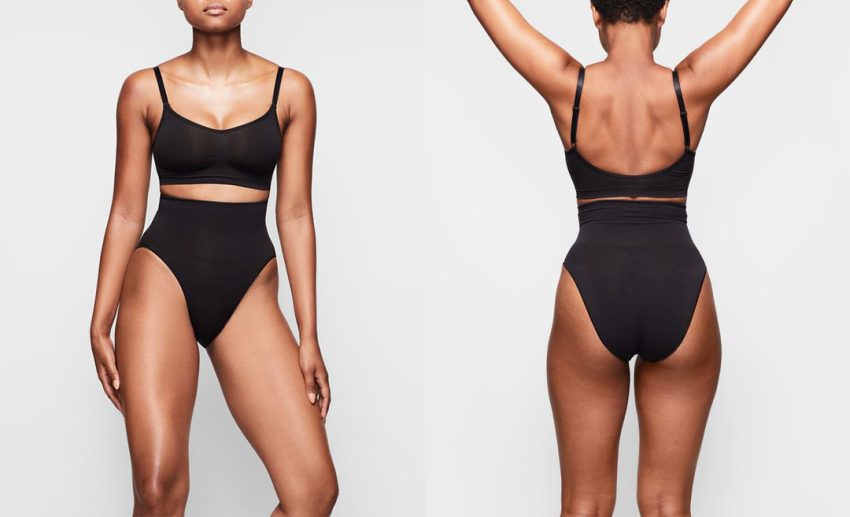 What could be worse than underwires digging into your ribs during a long-haul flight? Nothing! For maximum comfort, the Sculpting Bra is genuinely the best inner-wear choice. The brand proves that support can also be lightweight and comfortable.
Customisable Snap Scarf by lululemon
With snaps at either end, lululemon's Customisable Snap Scarf is what you need when jumping on a flight. Versatile in the ways it can be worn, this scarf will have you feeling cosy when wrapped around your body! The practical choice for those who are not keen on bulky sweaters. It's also really handy for when you're visiting tourist spots that require you to dress modestly — like temples or mosques.
Cotton Feel Flight Socks by Scholl
If you're one of those people that love a good pair of socks in-flight, Scholl's Cotton Feel Flight Socks are the way to go. Medically proven to help DVT (Deep Vein Thrombosis), these socks are wallet-friendly and easy to stuff in your carry-on bag.
Lite Tote by Bellroy
If backpacks aren't your thing, give the Lite Tote a try. Lightweight and made from 100% recycled PET (polyethylene terephthalate) plastic bottles, this tote provides enough room for all your carry-on essentials! Plus, the long straps make it the perfect accessory if you're donning an oversized jacket.
Bucket hat by Nike
No time to worry about your hair? Slap on a bucket hat! They're all the rage these days and definitely will add some coolness to your casual flight look. This one from Nike comes in five different colours and is made from stretchy woven fabric.
Babe sweater by Alia Bastamam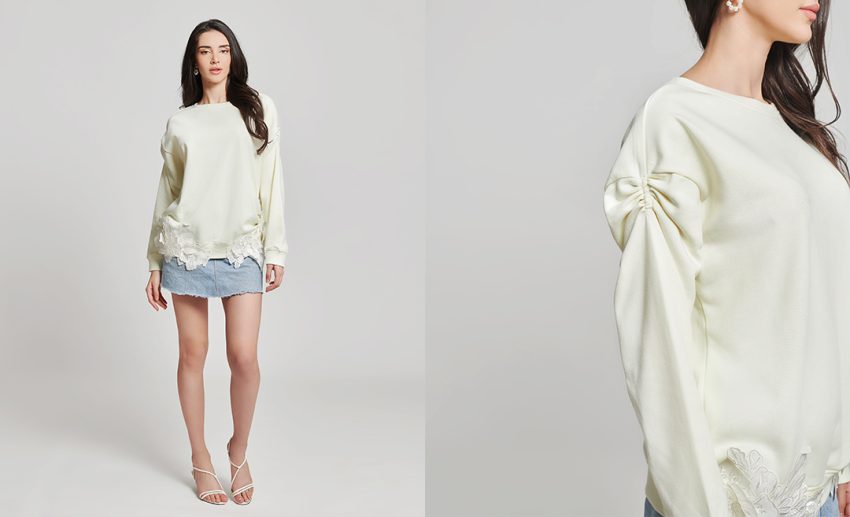 While this local designer brand may not be an athleisure one, I couldn't resist including this pretty Babe sweater on the list. Made from Cotton Terry, it's the perfect flight companion that will keep you warm, cosy, and looking fly.